Everything You Want to Know About the 2021 Corvette, All in One Place.
Although initial customer response to the mid-engine configuration was mixed, the unprecedented demand placed on owning one these cars proved that GM had hit a home run with their latest Corvette.
And while Chevrolet had been contemplating a mid-engine Corvette for decades, the decision to arrive at a mid-engine platform for the 2020 MY was obvious – there was nothing more that Chevrolet could do with the conventional front-engine, rear-wheel-drive platform.
The 2019 Corvette ZR1 proved that. And while the outgoing C7 was a monster in its own rights, the C8 finally brought the Corvette into the 21st century – and perhaps more important, it was now on par with the best European sports car in its class.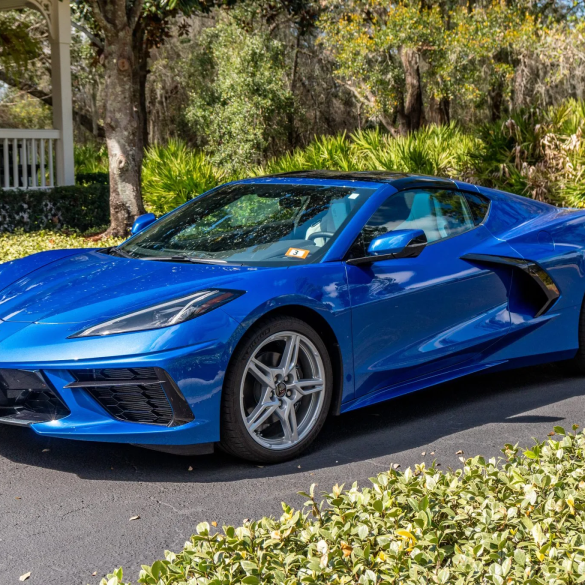 The Best Resource for 2021 Corvette News, Auctions, Reviews & Videos
Get all the latest news stories, sales, prices, videos and more about the 2021 Chevrolet Corvette! The latest headlines here.