LT2 Corvette Engine Ultimate Guide
It has become increasingly clear during the past several decades that GM has no intent to become complacent in their choice of powertrains, that are to be placed within the Corvette. Just when one begins to believe that the Corvette has achieved all that is possible in the realm of performance, GM releases another fearsome engine, which seemingly defies logic.
For this reason, an immense amount of buzz surrounded what would be found at the heart of the C8 Corvette prior to its 2020 release. In true GM fashion, something wicked was waiting in the wings, which would push the soon to be released C8 to a level of performance that no base model Corvette had yet reached.
History of the LT2 Engine
With the C8's transition to a mid-engine format already greenlighted, GM's engineering department got down to the business of coming up with an equally groundbreaking engine to power the Corvette's incoming eighth iteration.
Talks immediately centered around whether or not to further refine the outgoing LT1 or to scrap the prior engine in its entirety, in favor of taking a blank slate approach. The overall amount of space available to accommodate such an engine was a special point of interest.
Throughout prior generations of production, overall engine dimensions, especially in the realm of height, were limited by under hood clearance. This would prove to be less of a factor to contend with when relocating the Corvette's engine to its new midship location. However, it was considered vital to position the bulk of the engine's mass as low within the C8's chassis as possible, to provide an optimal center of gravity.
Eventually, the decision was made to keep the Corvette's small-block heritage intact and base the design of the incoming C8's powerplant, off of the prior LT1. However, several technical adaptations would bolster this new engine's performance credentials and silence any remaining skeptics. Alas, the LT2 was born.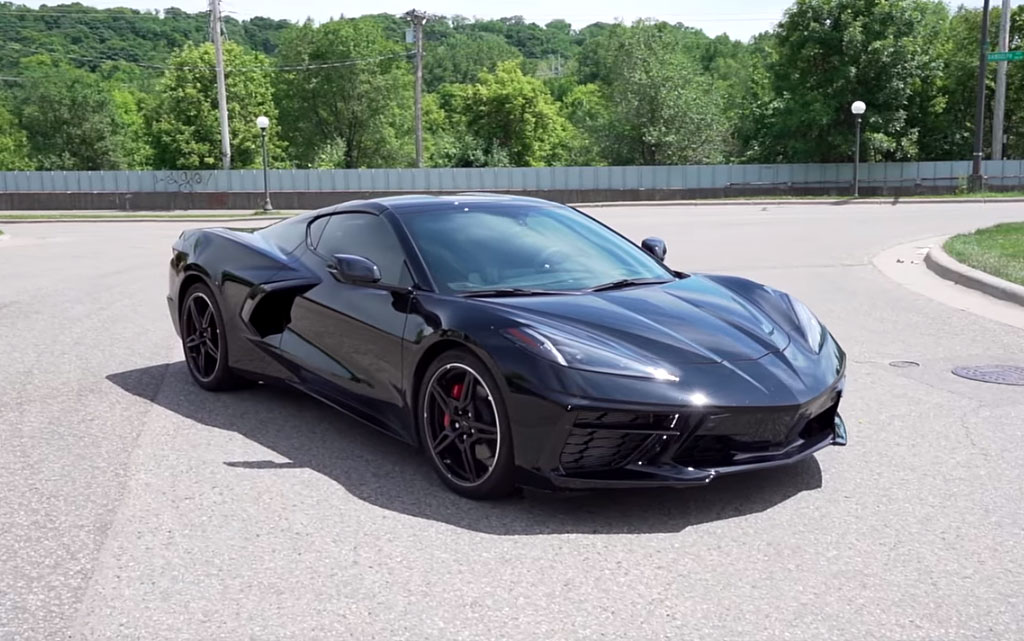 LT2 Technical Specs and Configurations
Because of its obvious similarities to the LT1, the C8's 6.2L LT2 small-block retains a number of the prior engine's components and functional characteristics. Both engines share a common 11.5:1 compression ratio, as well as the use of an A319-T7 cast aluminum block, 319-T7 cast-aluminum heads, a forged crankshaft, hypereutectic pistons, and piston squirters. Also identical is each engine's bore (4.06") and stroke (3.62").
Both engines also feature VVT (Variable Valve Timing), as well as Active Fuel Management capabilities. The LT2 utilizes a relatively new E99 processor as a driver for these functions. The E99 processor first appeared as an ECU in all C7 ZR1 Corvettes.
In a departure from that which defined the LT1, the C8's LT2 features a slightly higher degree of exhaust lobe cam lift, though intake lift has remained unchanged. This has been widely speculated as the source of the LT2's subsequent horsepower gains, over the prior LT1. Additionally, the LT2 features a taller intake manifold, which is situated in reverse orientation, allowing the engine to breathe from the back of the car.
The LT2 is also notable for its standard use of a dry-sump oil system, which up until this point, had only been featured in high-output optioned Corvettes, such as the Z51 model. This dry-sump system utilizes two additional scavenge pumps within the engine's crankcase and lifter valley, to assist the existing oil pump in pulling oil from the engine.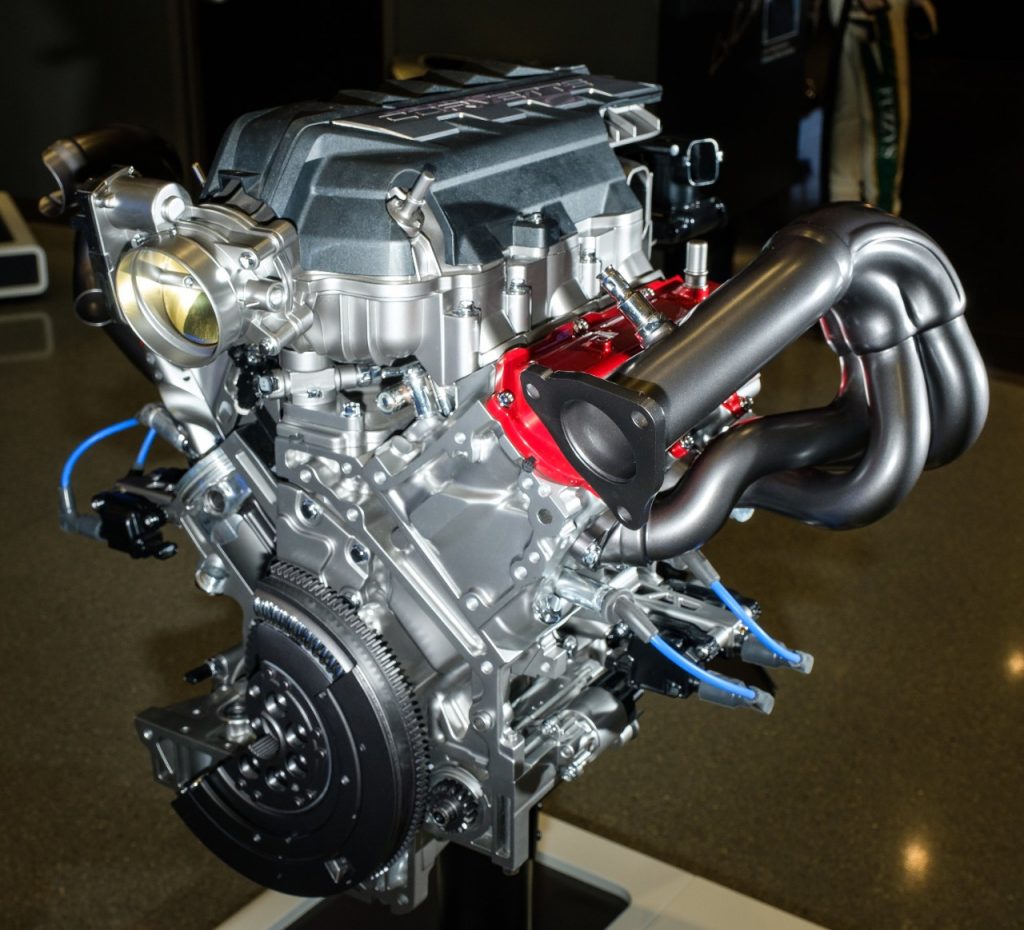 The LT2's use of a dry-sump oil system allows it to set a full inch lower within the C8's chassis, and also reduces windage within the engine. This system utilizes an integrated plastic oil reservoir, located at the front of the engine, as opposed to a separate oil tank, as was used in conjunction with the supercharged LT4.
The Corvette's newest power plant has also been the benefactor of new stainless steel exhaust manifolds, which utilize equal length runners. These manifolds collect in a four-into-one fashion, as opposed to the gradual four/two/one step-down manifolds which were found on the LT1.
The LT2, in its current state, is nothing short of immensely powerful. The next-gen small-block produces 495 HP at 6450 RPM, and 470 lb-ft of torque at 5150 RPM. The LT2 equipped C8 also posts 0-60 MPH times of only 2.8 seconds, and is capable of completing a ¼ mile pull in 11.2 seconds.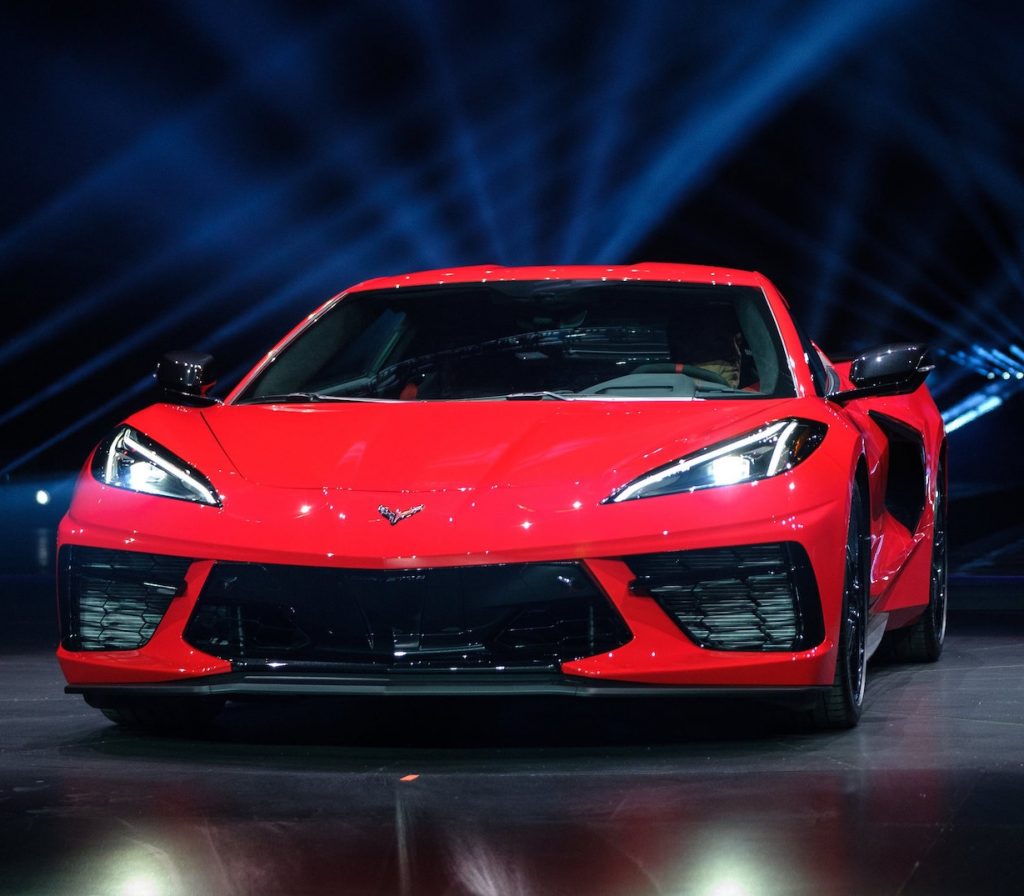 LT2 Specs Index
Horsepower: 495hp @ 6450 RPM
Torque: 470 lb-ft @ 5150 RPM
Compression Ratio: 11.5:1
Displacement: 375.4 cubic-inches (6.2L)
Cylinder Bore: 4.06" (103.25mm)
Stroke: 3.63" (92mm)
Unthinkable Performance
While many within the automotive world were anticipating the C8 to be fitted with a "designed from scratch" powerplant, this was simply not to be. However, it is certainly difficult for anyone to be less than thrilled with the stellar performance attributes which are associated with the LT2. This engine has succeeded in accomplishing that which it was intended for. The Corvette has once again bested its previous maximum output and has offered consumers a driving experience like none other.