Everything You Want to Know About the 1971 Corvette, All in One Place.
The 1971 Chevy Corvette remains one of the least changed models in design (when compared to the preceding model year) in Corvette's entire production history.
The United Auto Workers (UAW) labor dispute that occurred in May, 1969, which had caused the 1969 model year to run over by two months, had also shorted production of the 1970 Corvette by over four months.
Because of this, it was decided by Chevrolet management that they should treat the 1971 model year as an extension of the 1970 line, which meant that the Corvette – for better or worse – would remain essentially unaltered between the two model years.
Because the production of the cars would remain virtually unchanged from 1970 to 1971, production lines in the St. Louis Corvette plant were able to work in earnest to produce – to create – a more trouble-free car. In fact, the (more than) 500 men and women that worked each shift at the Corvette plant were highly motivated to build a better machine, knowing that they were fortunate not to be part of the many facilities across the country that mass-produced "faceless utility cars", but rather a well-respected, much sought after sports car. Vince Shanks, the plant manager of the St. Louis Corvette Manufacturing Plant, was quoted as saying "When you ask a guy where he works in St. Louis, he'll tell you 'Corvette' rather than 'Chevrolet.' Every Corvette he sees on the road is one he's worked on. That's quite an incentive."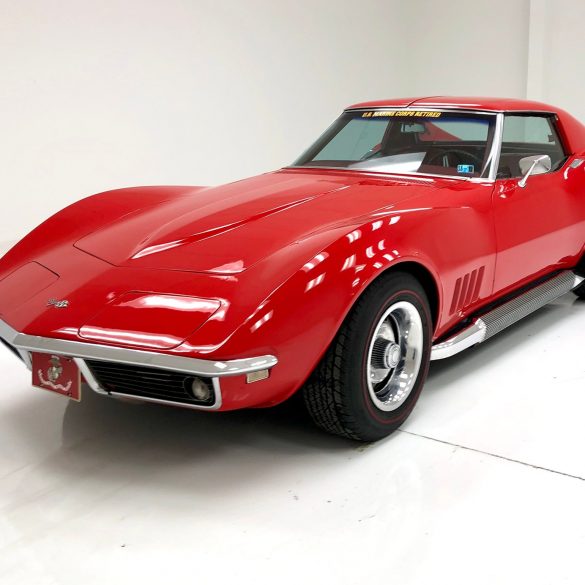 1971 Corvette Special Editions
For 1971, Chevrolet offered consumers not one, but two special purpose (racing) packages. The first of these was the RPO ZR1 package. The second special purpose package that Chevrolet offered was RPO ZR2. This second special purpose package was identical to the ZR1, except that instead of a small block LT1 engine, the ZR2 came equipped with the aforementioned 454 cubic inch LS6 engine.
The Best Resource for 1971 Corvette News, Auctions, Reviews & Videos
Get all the latest news stories, upcoming auctions, prices, videos and more about the 1971 Chevrolet Corvette! The latest headlines here.