1969 C3 Corvette Overview
The 1969 Chevy Corvette arrived on the coattails of critics who had been anything but kind to the inaugural C3 Corvette just the year before.  Although the overall tone of the critics was marginally more positive by the end of the 1968 model year, GM recognized that there was still a way to go to fully win over the same people who were so quick to tear the Corvette apart.
Still, critics had appreciated some of the design changes that had been made in the third-generation Corvette over the earlier C2's, even though the second-generation Corvettes had been so well-loved and so widely received.  For one, the 1968 Corvette had featured stiffer springs, and been fitted with wider wheels that had improved handling.  For another, Chevrolet had made the right decision to replace the old Powerglide automatic transmission with the vastly superior Turbo Hydra-Matic.
Model:
1969 Corvette
Generation:
C3 Corvette
Type:
2 Door Coupe/Convertible
Available Colors:
Tuxedo Black, Can-Am White, Monza Red, LeMans Blue, Riverside Gold, Fathom Green, Daytona Yellow, Cortez Silver, Burgundy, Monaco Orange
Engine:
350ci – 300HP Engine (standard), 350ci – 350HP Engine, 427ci – 390HP Engine, 427ci – 400HP Engine, 427ci –  430HP Engine, 427ci – 435HP Engine
VIN:
194379S700001 – 194379S738762
Transmission:
3-speed manual (standard), 4-speed manual (optional), 3-speed Turbo Hydra-Matic automatic (optional)
Original Price:
$4,781.00 (Coupe), $4,438.00 (Convertible)
Units Produced:
38,762
Specs
1969

Corvette

Spec List
Still, there were items that needed to be addressed.  So it was that the changes that were to be made to the 1969 Corvette would preclude any real new improvements for design sake, but would instead resolve the "unanswered criticisms" of the 1968 Corvette.  As is common in automotive manufacturing, the sophomore model of any production vehicle is often a carryover from its inaugural year, with the changes occurring to correct for errors in the initial design – errors that are often identified as the result of feedback from both the automotive media and consumers alike.  This was definitely the case for the 1969 Corvette.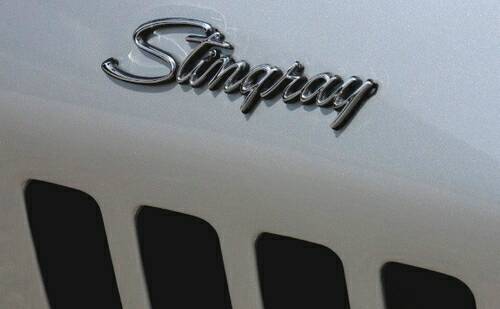 The exterior alterations were mostly minor, with one obvious exception – the return of the Stingray designation (now one word instead of the former "Sting Ray" found on Second-Generation Corvettes) over the car's front-fender louvers.  The all-welded, 5-cross member, ladder-type, steel-reinforced frame was "stiffened" in an effort to reduce body shake and vibration.  The exterior door handles were changed from the conventional door grip with thumb button to a single-piece door lever that was depressed as the door was gripped during opening.
A new headlight washer system was introduced and the windshield washer jets were relocated to the wiper arms.  The hidden wiper system, which allowed the wiper blades to be concealed when not in use, was further complicated for the 1969 model year when engineers introduced an override switch to the system that allowed the vacuum-operated panel to be left up during freeze conditions.
At the opposite end of the vehicle, the previously separate back/taillight assemblies were incorporated into a single lens which resided in the inboard taillight lamp assembly.  Additionally, a trunk rack was supplied to consumers who wanted it to increase the Corvette's luggage carrying capacity, but utilizing the rack with any kind of luggage reduced the driver's rear vision to zero.  Further, the image of a luggage rack went directly "in the face" of the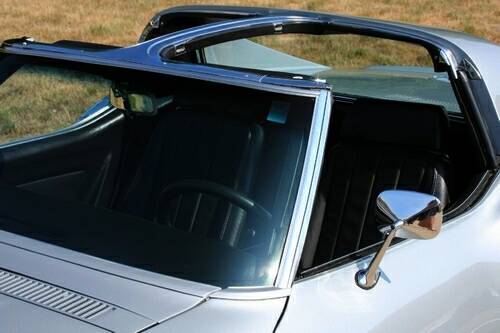 un-noticed by critics.  The wheels were again increased in size – from 7 inches to 8 inches.  Lastly, optional side mount exhaust pipes (RPO N14) and side fender chrome vent trim inserts (RPO TJ2) were introduced which, like the Stingray nameplate, were probably the only other notable characteristics that would help differentiate the 1968 and 1969 model years.
Like the 1968 Corvette before it, the 1969 Corvette also featured a number of standard body features – the most obvious being the same corrosion-proof fiberglass body that had been a trademark of the Corvette since Harley Earl envisioned used FRP (Fiber-Reinforced Plastic)/fiberglass on the 1953 prototype.  It also featured steel-reinforced body sills, door hinge pillars and lock pillars, plus lateral steel cross-member integrating front pillars.
The coupe also featured supporting members that enclosed the passenger compartment with protective steel framing.  All of this structural steel was specifically laid out to ensure that the occupants of the Corvette were well protected, even when the the drivers were "exposed".   The Corvette convertible added the additional amenity of a fold down top that stowed away beneath a double-locking, spring-loaded cover panel.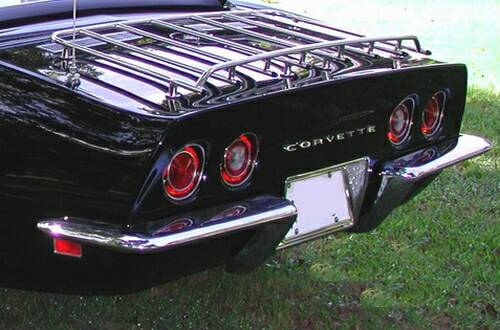 The interior received a number of minor, but significant changes.  First, a new, smaller steering wheel was introduced, trimmed back an inch for more under-rim thigh clearance.  Interior door handles and control knobs were redesigned to improve upon safety.
The ignition switch, which had been mounted on the dashboard since Corvette's inception in 1953, was moved to the steering column for the 1969 model year, where it combined with the newly mandated column lock for additional security.
Elsewhere, a warning light was added to inform drivers if the pop-up headlights hadn't opened completely.  The Astro-Ventilation System, which had been introduced as part of the 1968 Corvette, airflow through the car's cockpit, though the volume of air it produced continued to be inadequate. A flexible dash mounted three-section map pocket was included to help make up for the lack of a proper glovebox.
Lastly, Zora Arkus-Duntov had pushed through a $120,000 tooling change that opened up the inner door panels a half-inch per side, allowing occupants additional shoulder space.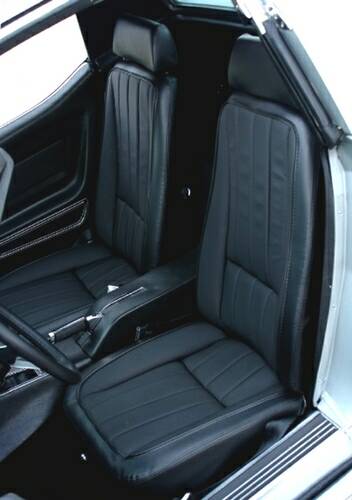 Interestingly, there was one optional interior item that changed for the 1969 model year.  The driver and passenger seats had been designed with a headrest that had been listed as an option, albeit a mandatory option (RPO A82) in 1968.
While the A82 option became a standard feature on the Corvette on January 1, 1969, General Motors records also indicate that the option could also be deleted when ordering a Corvette. Had any consumer request the deletion, GM would have issued a credit in the amount of $17.95.  However, all records indicate that every Corvette built in 1969 included the headrest option.
All 1969 Corvette interiors continued to feature a reasonably-sized luggage compartment behind the front driver and passenger seats with a concealed storage space which was ideal for storing tools, or other small valuables.  To ensure that luggage shift did not injure or annoy vehicle occupants, the new Corvette also featured a vertical riser that protected/shielded seatbacks from possible luggage damage.
Beyond those referenced above, the 1969 Corvette featured an extensive array of additional safety features specifically designed to protect both the occupants of the car as well as the car itself.  In the event that the Corvette were to be involved in a collision, engineers had equipped the new Sting Ray with an energy-absorbing steering column, seat and shoulder belt restraints, an energy absorbing instrument panel, padded sunvisors and a reduced-glare instrument panel for improved visibility during night driving.  To protect the car when its occupants were absent, an anti-theft ignition system was installed featuring anti-theft steering and transmission locks, and an anti-theft ignition key warning buzzer that would sound whenever the keys were left in the ignition cylinder.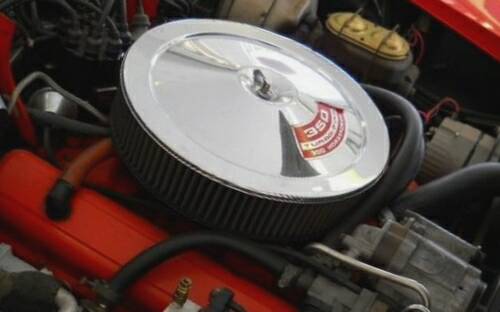 While aesthetics and safety were being improved upon by the Corvette's body designers, its mechanical engineers were likewise making alterations to the car's engine and drivetrain assemblies.  While some of these changes were directed by the aforementioned feedback that Chevrolet had received on the 1968 model, many others were the direct result of the federally mandated emissions control standards that had been introduced the previous model year.
Still, even Federal regulations did not prevent Corvette engineers from enhancing the power output from the variety of engines that were made available to it.
The Chevy small-block was stroked approximately a quarter inch to 3.48 inches, which boosted the engine displacement from 327 to 350 cubic inches on the same 4.00 inch bore.  For the 1969 model year, the 350 cubic engine was offered in both a 300- and 350-BHP (Brake Horsepower) versions – which were the same ratings as the 1968 Corvette small block offerings, though the new engines saw a drop in compression.
The 300 horsepower engine now operated at a compression ratio of 10.25:1 and the 350 horsepower at 11.0:1.  Additionally, each engine's peak power engine speed was lowered by approximately 200rpm, to 4,800 and 5,600 respectively.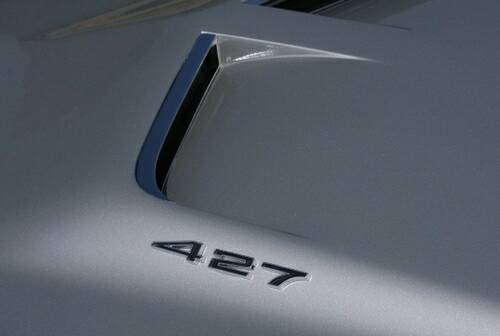 All four versions of the 427 cubic inch big block engine remained the same for 1969 as in previous years, with power ratings of 390 to 435 horsepower.
Even the high end, aluminum-head L88 engine was again made available as an option – and was again rated at a respectable 430 horsepower, though its staggering price of $1,032 was not inviting to consumers, and only 116 units were sold for the model year.
Despite the cost prohibitive nature of the L88, the 427 cubic inch engines as a whole were widely recognized as a worthwhile investment and accounted for more than half of all the Corvette triple, two-barrel Holley carburetors, a Muncie manual gearbox and a 3.55:1 rear axle ratio, the 435 horsepower 427C.I.
Corvette could accelerate from zero to sixty in less than six seconds and could manage a quarter mile in under fourteen seconds.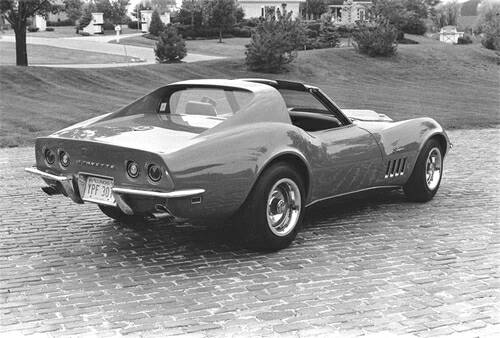 Despite these impressive performance numbers (for its time), there were two new performance options for 1969 that further improved Corvettes performance.
The first was an entirely new big-block engine option which was even more powerful than anything that had come before it.  Designed RPO ZL1, this production option fitted the 1969 Corvette with an all-aluminum 427C.I. engine block that featured dry-sump lubrication and weighed 100 pounds less than the L-88 engine.
This ultra-high-performance 427C.I. engine was developed by McLaren for use in the SCCA's Canadian-American Challenge Cup Series racing, and was rated somewhere between 560 and 585 brake horsepower, although the rating was denoted as the 430-bhp rating as the L88 engine.
The engine, simply put, was "a racing mill let loose on the street."  The ZL1 engine option, while impressive, was also prohibitively expensive, raising the price of a "standard" Corvette by nearly 60 percent – from around $5,000 to $8,000 per car.  Because of the sticker shock to most consumers, only two Corvettes ever left the factory equipped with this option.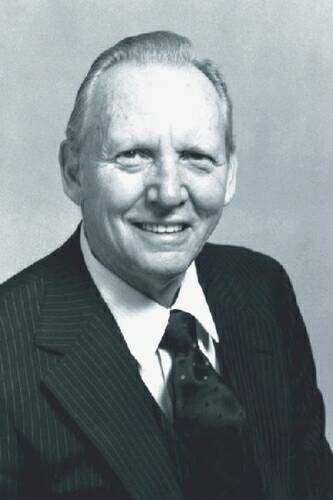 Even though the ZL1 engine never really saw much use in the street variant of the Corvette, the story behind its evolution is nonetheless an interesting one, and certainly a significant milestone in the development of the Corvette as both a high-performance street vehicle and a race car.
It's very evolution skirted on violating the AMA (Automobile Manufacturers Association) racing ban that Chevrolet had openly participated in since 1957.
However, Chevrolet's Performance Products Chief Vince Piggins had begun lobbying for an all-aluminum big-block engine in 1968, with the intention of supporting, among others, Bruce McLaren's successful Canadian-American (Can-Am) Challenge Cup team.
Afterall, small-block Chevy-powered McLaren racers had begun their domination of the Can-Am series in 1967.
When Chevrolet failed to meet the demands of developing a big-block variant for the racers, McLaren threatened to look to Ford for a comparable lightweight big block to power his 1968 Can-Am cars.  Piggins stepped in, using the leverage that Ford could – and would – produce a big-block engine that would replace the Chevy small blocks.  The rest is history.  Ironically, now armed with the ZL1 engine, McLaren dominated all Can-Am racers from 1968 to 1971, winning 32 of the 37 racing events held during that time period.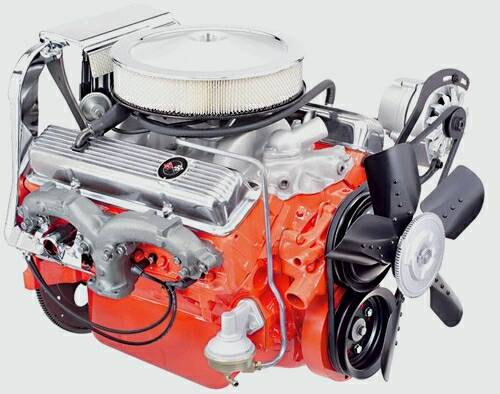 The second performance option that was developed was listed as an option in 1969, though it did not become available until 1970 as a direct result of development and manufacturing problems.
Zora Duntov, who had always been a proponent of extracting horsepower out of any engine, had returned to work on the small-block, and the result was a special solid-lifter version of the new, 350 cubic inch engine.
The engine, which was listed as RPO LT1, was the genesis of Duntov's longtime goal of minimizing weight in a performance car that continuously grew heavier with every new creature comfort that was added to its design. Unlike other small block engines, the LT1 had more radical cam overlap.
It utilized the big-block engines hefty 2.5-inch-diameter exhaust system, and was fed through the same 860-cfm Holley carburetor that had been fitted to the L88/ZL1 big blocks.  The resulting engine produced 370 horsepower at 6,000 rpm and 380 ft-lb of torque at 4000 rpm.
The LT1 could only be ordered with a four-speed manual transmission.  When equipped, the Corvette was capable of running a quarter mile from a standing start in approximately 14.2 seconds at a speed of 102 miles per hour.  A Corvette equipped with this option was only identifiable by its special domed hood, which featured perimeter striping and discreet "LT1" lettering.  However, the visual identifiers were unnecessary.  One had only to listen to the distinct rap-rap sound coming from the exhaust or the equally distinct tapping of the mechanical lifters.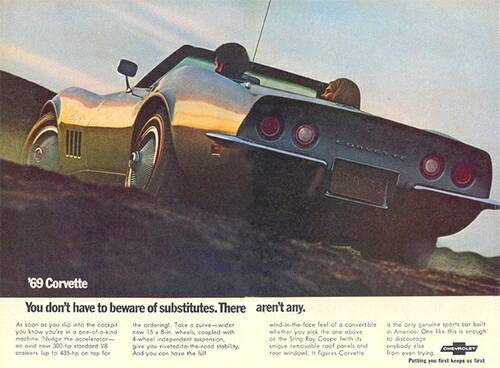 Just as the engine lineup for the 1969 Corvette was (with the noted exceptions above) a carry-over from the 1968 model year, so too was the transmission lineup being offered to consumers.  In fact, all the transmissions were identical to those offered in 1968 with one exception – the Turbo Hydra-Matic (PRO M40) became available behind the two solid-lifter 427 cubic inch engines.  When ordered with the base model 350 cubic inch engine, the M40 Hydra-Matic transmission was priced at $221.80.
However, when ordered with either the L71 or L88 engines, it cost $290.40.  The variant in the transmissions (and their respective prices) comes from the setup of the transmission shift points.  As stated in Car Life's July 1969 issue, "In the wild engines, the transmission stays in the lower gear until the driver lifts his foot, right up to the redline.
In the milder engines, the M40 is set to shift up quickly."  Of the 116 L88 Corvettes that were built in 1969, 17 of them featured the Turbo Hydra-matic transmission.
Between the improvements made to all of the small block engines, the power and performance of the extensive array of big block engines, and the appeal of the ZL1 and LT1 engines enticing consumers and critics alike to give Corvette a more serious look, there were few who had anything negative to say about the new GM powertrains being offered.  In fact, even the critics at Car & Driver Magazine now felt the car was worth giving a serious look, despite comments only a year earlier that the car was "too tacky to test."  The critics at Car & Driver felt that the 1969 Corvette offered an interesting problem for prospective owners to ponder: "The small-engine Corvettes are marginally fast and extraordinarily engine Corvettes are extraordinarily fast and marginally comfortable."  The question became which would consumers choose?
DID YOU KNOW:  On November 7, 1969, the 250,000th Corvette came off the production line. Also for 1969, the "Shark" once more became a Stingray (though spelled as one word instead of "Sting Ray" as had been seen on the second generation Corvettes). The revised spelling was actually a throwback to the spelling Bill Mitchell had originally used for his 1959-1960 Stingray race car.
The answer would come with sales numbers that were literally off the charts for any Corvette that had come before the 1969 model year.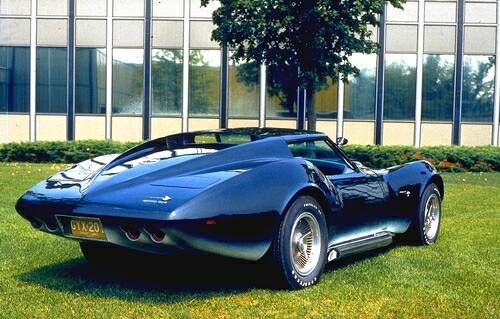 Despite the improvements that were made to the 1969 Corvette, some critics continued to take issue with the Stingrays "dismal build quality, styling eccentricities, and overall lack of finesse."
However, the criticisms did nothing to deter consumers from purchasing it.  In 1969, sales took a vertical leap, increasing by more than 10,000 units to a total of 38,762 Corvettes sold that year.
Of those sold, 22,129 were coupes, which had a base price of $4,781.  The convertibles, on the other hand, accounted for 16,633 units with a base price of $4,438.
It was a Corvette sales record that would not be topped again until 1976, although some argue that the only reason that the 1969's sales numbers were as high as they were was the result of a UAW (United Auto Workers) strike which forced a two-month extension of the 1969 production run into the start of the 1970 model year.
One other notable Corvette that emerged – or, better said, evolved – in 1969, was the Manta Ray show car.  The Manta Ray was actually the evolution of Bill Mitchell's Mako Shark II, which had toured on the auto show circuit during the development of the C3 Corvette before serving time as Bill Mitchell's personal vehicle.
Exterior Features: Precision-molded black grille, Concealed headlights with built-in washers,
Already measuring roughly 9 inches longer than a standard Stingray, the Mako Shark's length grew even more after the Manta Ray conversion took place.  The additional length came during the Mako Shark's transformation, when the car's tail was restyled and stretched to create a tapered look when viewed in profile perspective.
Exterior Features
Interior Features
White lenses over amber parking/direction signal lights
Special high-domed hood (427 V8 engine only)
Bright license plate frame
Functional font fender louvers
Hide-A-Way windshield wipers with built-in washers
Full door-glass styling
Rectangular outside rearview mirror
Wide-oval F70 x 15 tires and 15 x 8 wheels
Body sill moldings
Wheel trim rings and center caps
Side marker lights – front and rear
Bright roof drip and rear window molding (Sport Coupe only)
Flush-mounted door handles
Removable roof panels and rear window (Sports Coupe only)
Astro Ventilation outlet grilles on rear deck
Luxurious all-vinyl bucket seat interior
Sport-styled steering wheel with black rim and horn button
Astro Ventilation system with adjustable vent-ports on instrument panel
Convenient aircraft-type center console
7000-rpm tachometer
Trip odometer
Ammeter, temperature, fuel and oil pressure gauges
Light monitoring system alert panels
Seat belt, door ajar and headlight position indicators
Electric clock
Molded door panels with built-in armrests
Door pull handles
Extra-thick foam seat cushions
Special bright pedal trim
Courtesy light with automatic door switches
Cigarette lighter in ashtray on console
Color-keyed deep-twist carpeting
Carpeted stowage compartment behind seats
Fitted stowage cover for removable roof panels… plus all Corvette standard convenience and security features
The point of the car's tail was protected by a body-colored Endura bumper.  Elsewhere on the car, updates included a chin spoiler on the front end and a repaint that minimized the shark shading that had been so prevalent on the Shark II.  Sidepipes were eventually added, as were small mirrors mounted up high on the windshield pillars.  However, the biggest change used to replace the Shark II's iron-block 427.  The new power source was none other than Chevrolet's all-aluminum ZL1 engine, a one-of-a-kind engine that was matched to a one-of-a-kind Corvette.
When finished, estimates indicate that the Manta Ray show car's development and transformation may have cost as much as $3 million dollars to complete, a number that, while still impressive today, was unimaginably expensive in 1969.
1969 Corvette Image Gallery
See full 1969 Corvette Image Gallery
See Also
---
1969 Corvette Specifications
See the complete breakdown of technical specifications for the 1969 Corvette, including engine, suspension, brakes, body dimensions, and power.
Read more: 1969 Corvette Specifications.
---
1969 Corvette Pricing & Options
| | | | |
| --- | --- | --- | --- |
| CODE: | DESCRIPTION: | QUANTITY: | RETAIL PRICE: |
| 19437 | Base Corvette Sport Coupe | 22,129 | $4,781.00 |
| 19467 | Base Corvette Convertible | 16,633 | $4,781.00 |
| – | Genuine Leather Seats | 3,729 | $4,438.00 |
| A01 | Soft Ray Tinted Glass, All Windows | 31,270 | $79.00 |
| A31 | Power Windows | 9,816 | $16.90 |
| A82 | Headrests | 38,762 | $63.20 |
| A85 | Custom Shoulder Belts (std. with coupe) | 600 | $17.95 |
| C07 | Auxiliary Hardtop (for convertible) | 7,878 | $42.15 |
| C08 | Vinyl Covering (for auxiliary hardtop) | 3,266 | $252.80 |
| C50 | Rear Window Defroster (Coupe only) | 2,485 | $57.95 |
| C60 | Air Conditioning | 11,859 | $32.65 |
| F41 | Special Front and Rear Suspension | 1,661 | $428.70 |
| G81 | Positraction Rear Axle, all ratios | 36,965 | $36.90 |
| J50 | Power Brakes | 16,876 | $46.35 |
| J56 | Special Heavy Duty Brakes | 115 | $42.15 |
| K05 | Engine Block Heater | 824 | $384.45 |
| K66 | Transistor Ignition System | 5,702 | $10.55 |
| L36 | 427 Cubic Inches, 390 Horsepower Engine | 10,531 | $81.10 |
| L46 | 427 Cubic Inches, 350 Horsepower Engine | 12,846 | $221.20 |
| L68 | 427 Cubic Inches, 400 Horsepower Engine | 2,072 | 131.65 |
| L71 | 427 Cubic Inches, 435 Horsepower Engine | 2,722 | $326.55 |
| L88 | 427 Cubic Inches, 430 Horsepower Engine | 116 | $437.10 |
| L89 | Aluminum Cylinder Heads with L71 | 390 | $1,32.15 |
| MA6 | Heavy Duty Clutch | 102 | $832.05 |
| M20 | 4-Speed Manual Transmission | 16,507 | $79.00 |
| M21 | 4-Speed Manual Transmission, close ratio | 13,741 | $184.80 |
| M22 | 4-Speed Manual Transmission, close ratio, heavy-duty | 101 | $184.80 |
| M40 | Turbo Hydra-Matic Automatic Transmission | 8,161 | $290.40 |
| N14 | Side Mount Exhaust System | 4,355 | $221.80 |
| N37 | Tilt-Telescopic Steering Column | 10,325 | $147.45 |
| N40 | Power Steering | 22,866 | $84.30 |
| P02 | Deluxe Wheel Covers | 8,073 | $105.35 |
| PT6 | Red Stripe Tires, F70x15, nylon | 5,210 | $57.95 |
| PT7 | White Stripe Tires, F70x15, nylon | 21,379 | $31.30 |
| PU9 | White Letter Tires, F70x15, nylon | 2,398 | $31.30 |
| TJ2 | Front Fender Louver Trim | 11,962 | $33.15 |
| UA6 | Alarm System | 12,436 | $21.10 |
| U15 | Speed Warning Indicator | 3,561 | $26.35 |
| U69 | AM-FM Radio | 33,871 | $11.60 |
| U79 | AM-FM Radio, stereo | 4,114 | $172.75 |
| ZL1 | Special L88 (aluminum block) | 2 | |
Read more: 1969 Corvette pricing and factory options.

1969 Corvette Powertrain Specifications
| | | | |
| --- | --- | --- | --- |
| Order Code | Standard | L46 | L36 |
| Manufacturing Location | Flint, Michigan | Flint, Michigan | Flint, Michigan |
| Type | 90 degree V, Valve-In-Head | 90 degree V, Valve-In-Head | 90 degree V, Valve-In-Head |
| Cylinders | 8 | 8 | 8 |
| Displacement (cid) | 350 | 350 | 427 |
| Fuel Induction System | 4-Barrel Carburetor | 4-Barrel Carburetor | 4-Barrel Carburetor |
| Horsepower | 300 @ 5,000 | 350 @ 5,600 | 390 @ 5,400 |
| Torque | 380 @ 3,200 | 380 @ 3,600 | 460 @ 3,600 |
| Bore x Stroke (in.) | 4.00 x 3.48 | 4.00 x 3.48 | 4.251 x 3.76 |
| Compression Ratio | 10.25:1 | 11.0:1 | 10.25:1 |
| Valve Lifters | Hydraulic | Hydraulic | Hydraulic |
| Firing Order | 1-8-4-3-6-5-7-2 | 1-8-4-3-6-5-7-2 | 1-8-4-3-6-5-7-2 |
| Cylinder Number System (Left) | 1-3-5-7 | 1-3-5-7 | 1-3-5-7 |
| Cylinder Number System (Right) | 2-4-6-8 | 2-4-6-8 | 2-4-6-8 |
| Recommended Fuel | Premium | Premium | Premium |
| | | | |
| --- | --- | --- | --- |
| Order Code | L68 | L71 |  L88 |
| Manufacturing Location | Flint, Michigan | Flint, Michigan | Flint, Michigan |
| Type | 90 degree V, Valve-In-Head | 90 degree V, Valve-In-Head | 90 degree V, Valve-In-Head |
| Cylinders | 8 | 8 | 8 |
| Displacement (cid) | 427 | 427 | 427 |
| Fuel Induction System | 3 x 2-Barrel Carburetor | 3 x 2-Barrel Carburetor | 3 x 2-Barrel Carburetor |
| Horsepower | 400 @ 5,400 | 435 @ 5,800 | 430 @ 4,600 |
| Torque | 460 @ 3,600 | 460 @ 4,000 | 460 @ 4,000 |
| Bore x Stroke (in.) | 4.251 x 3.76 | 4.251 x 3.76 | 4.251 x 3.76 |
| Compression Ratio | 10.25:1 | 11.0:1 | 12.5:1 |
| Valve Lifters | Hydraulic | Mechanical | Mechanical |
| Firing Order | 1-8-4-3-6-5-7-2 | 1-8-4-3-6-5-7-2 | 1-8-4-3-6-5-7-2 |
| Cylinder Number System (Left) | 1-3-5-7 | 1-3-5-7 | 1-3-5-7 |
| Cylinder Number System (Right) | 2-4-6-8 | 2-4-6-8 | 2-4-6-8 |
| Recommended Fuel | Premium | Premium | 103 RON Minimum |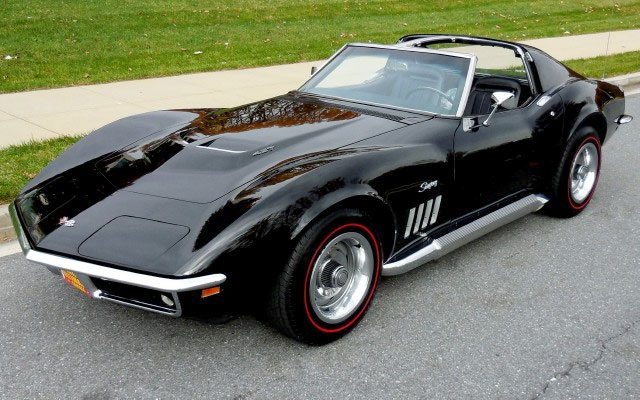 1969 Corvette Vehicle Identification Numbers (VIN)
The last six digits begin at 700001 and run thru 738762, accounting for all 38,762 Corvette Coupes/Convertibles built in 1969. Each Vehicle Identification Number (VIN) is unique to an individual car. Read more: 1969 Corvette VINs.
1969 Corvette Common Issues
The following list of common issues is intended for individual reference only, and may not reflect the specific issues of every 1969 Corvette.  While the intent of this page is to identify the common issues pertaining to the 1969 Corvette, it is not an all-inclusive list and should be used for reference only.
Read more: 1969 Chevrolet Corvette common issues.
1969 Corvette Recalls, Technical Service Bulletins, & Maintenance Schedule
The information contained on this page is for reference only.  The time and mileage intervals for each of the maintenance items included on this page were established by General Motors with the introduction of the 1969 Chevy Corvette.  Please note that the original service intervals may not reflect the standard service intervals used in current automobile engines.
Read more: 1969 Corvette Recalls, Technical Service Bulletins, & Maintenance Schedule.
---
1969 Corvette Dealers Sales Brochure
See the original 1969 Corvette sales brochure here.