The 2021 Corvette Stingray represents the sophomore model year of Chevrolet's beloved mid-engine sports car.  Arriving immediately on the tail of an abbreviated 2020 model year, the 2021 Corvette Stingray became one of the most sought-after sports cars of the year.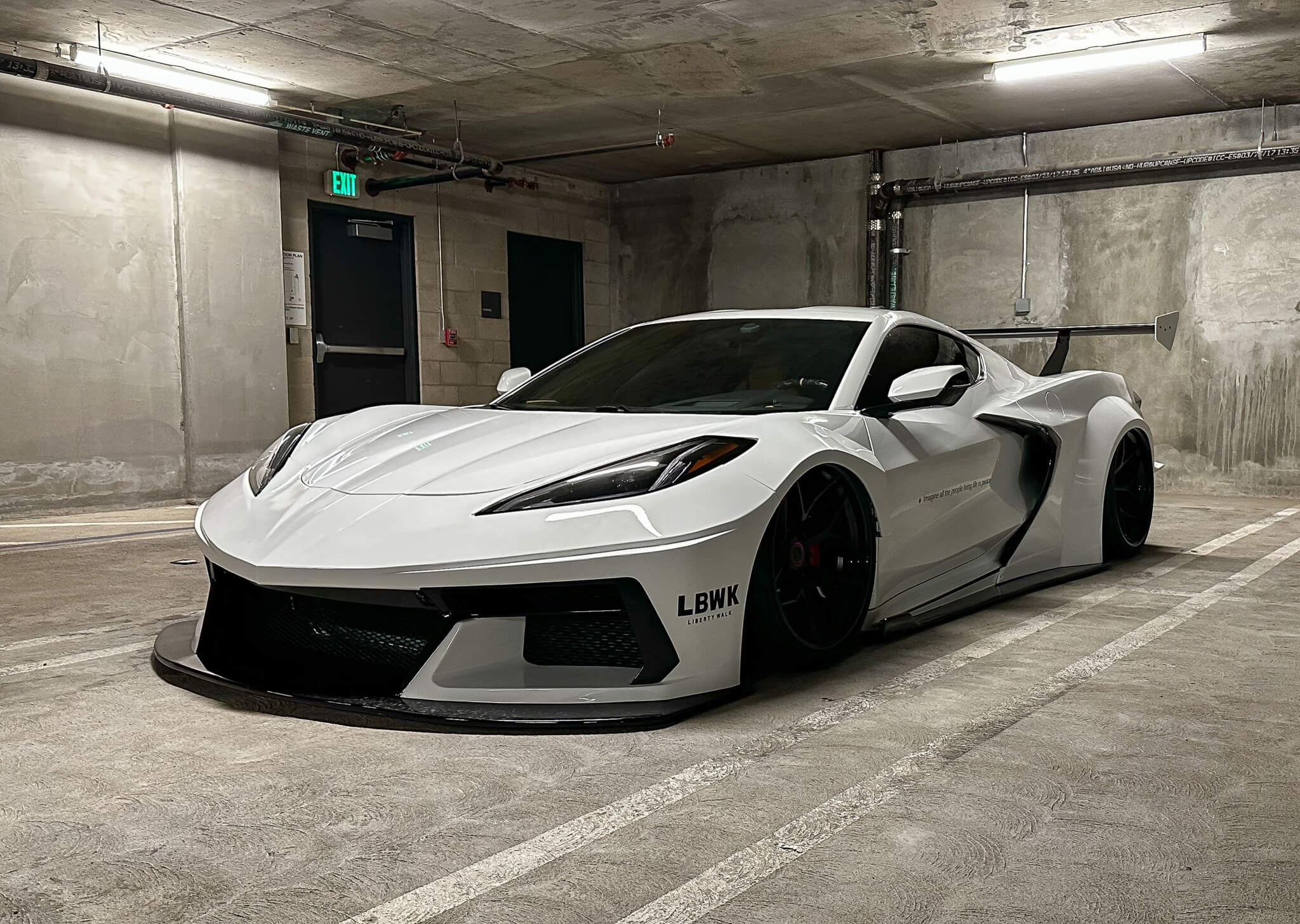 The 2021 Corvette Stingray featured a supercar level of craftsmanship, and utilized premium materials throughout its build.  The design efforts that went into Chevy's mid-engine Corvette were unprecedented in the history of the brand.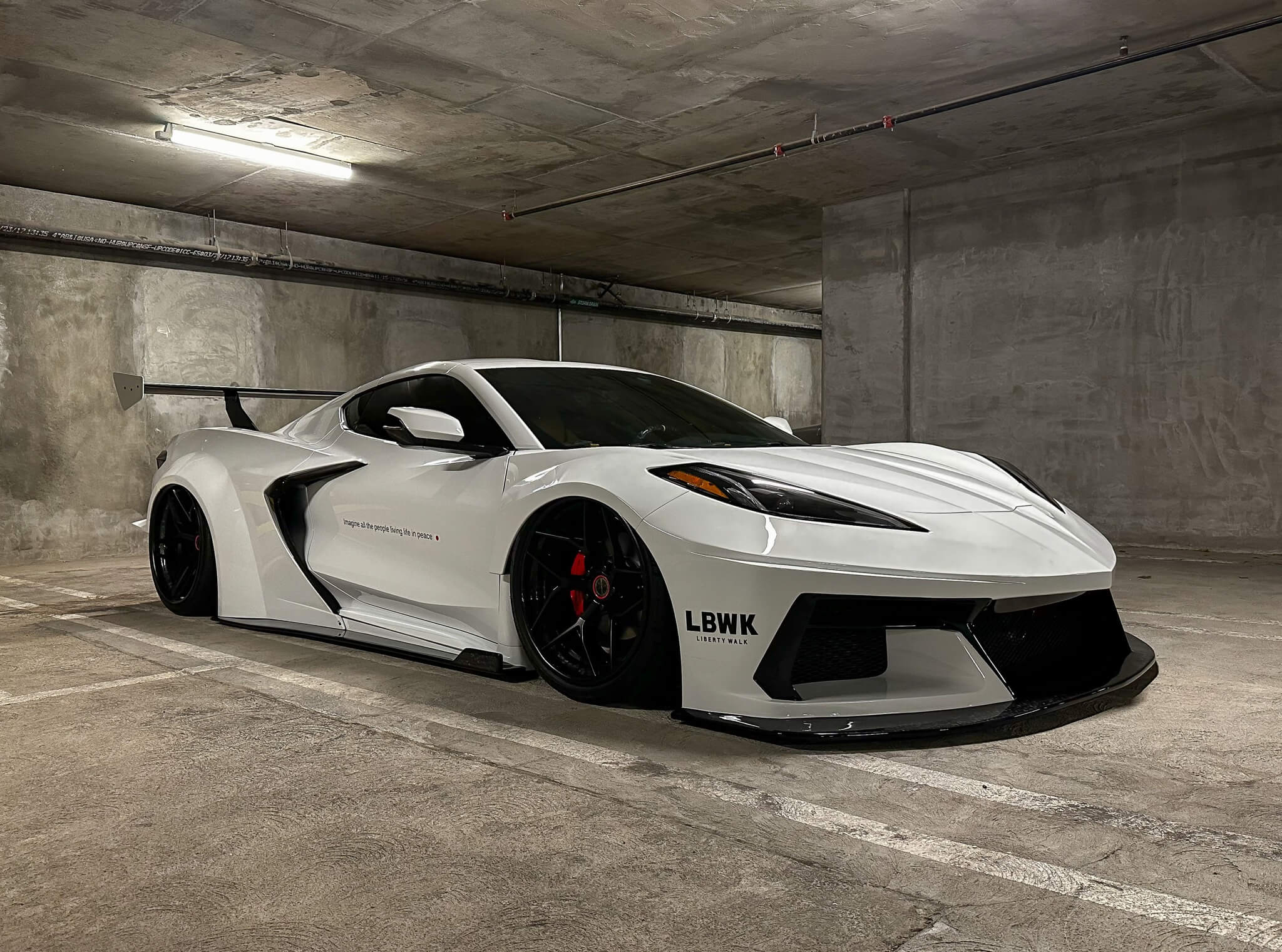 But if you want your C8 Corvette look more unique, you should opt for the LibertyWalk Widebody Kit which adds custom modifications to the car and enhance its track-focused abilities and aerodynamic elements. The LibertyWalk Widebody Kit widens the stance of the Corvette to give it a more a aggressive look along with forged carbon front and rear bumpers, side and rear diffusers, front and rear fenders, and rear wing.