C5 Corvette Engines – The Full List & Guide
By the mid-1990s, the fourth-generation C4 Corvette had begun to grow long in the tooth, after more than a decade in production. Luckily, those within GM's design and development department were already fast at work, preparing a template upon which the upcoming fifth-generation Corvette would be based. However, a few more years would pass, before the fruits of this labor would become evident.
When the C5 Corvette was finally unveiled on January 6th, 1997, critics were quick to notice a thundering new powerplant beneath the hood of America's sports car. This engine would come to carry the LS1 designation, serving as the C5 Corvette's base engine for the duration of its eight-year production run.
Ironically, the C5 Corvette would only ever leave the factory with one of two individual power plants beneath its hood. This included the aforementioned 5.7L LS1, as well as the all-powerful 5.7L LS6, which would ultimately serve as standard fare within the C5 Z06's engine bay. Nonetheless, the C5 went on to cement a performance-rich legacy all its own.
The following is a comprehensive guide to Corvette powerplants offered during the C5 era.
LS1 346CI 5.7L V8: 1997-2004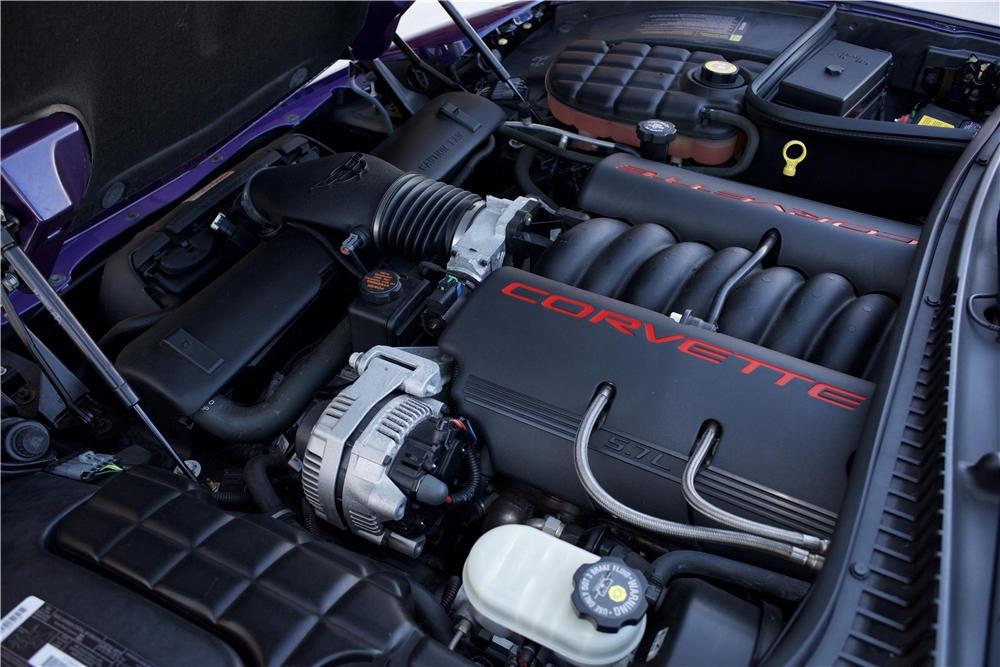 The 5.7-liter LS1 V8 served as the Corvette's primary motivator during the C5 production era. This formidable powerplant was constructed upon the same basic small-block architecture that GM had utilized during previous decades. However, the LS1 built upon these earlier engines, serving as a testbed for plenty of new technology.
The LS1 was constructed with a new all-aluminum engine block, a nodular-iron crankshaft, and aluminum flat-top pistons. Also of significance, was the LS1's specialty high-performance 55mm journal hydraulic roller camshaft.
Additionally, this powerplant came fitted with a set of revised cylinder heads, topped with a revolutionary thermoplastic composite intake, which served to reduce weight and shed undesirable heat.
It is also worth mentioning that GM opted for use of individual coil-packs for each respective cylinder when designing the LS1. This came in stark contrast to GM's use of distributor-based ignition systems, in earlier Corvette engine design. The use of these new ECM-driven ignition systems allowed for far more efficient ignition timing, thereby leading to more complete combustion.
All things considered, the 5.7-liter LS1 posted rather impressive performance figures. This potent performer produced a total of 345 horsepower @ 5,600 RPM, and 350 lb-ft of torque @ 4,400 RPM. Subsequent revisions to the LS1's intake and exhaust manifolds prior to the 2001 model year brought these values up to 350 horsepower and 365 lb-ft of torque, respectively.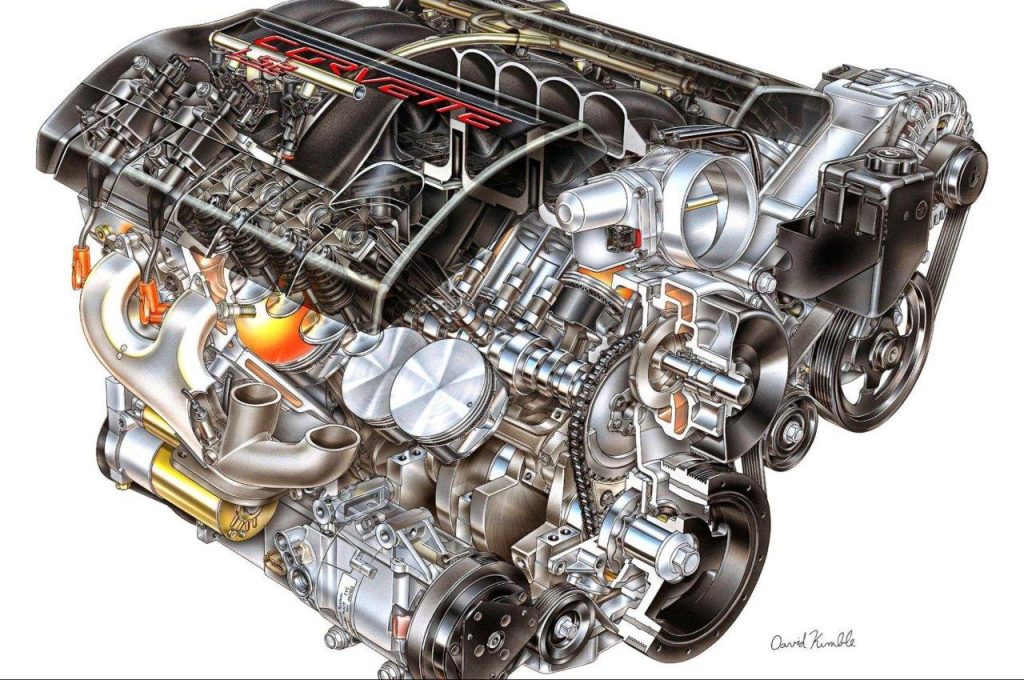 LS1 Engine Specifications
Horsepower: 345-350 hp @ 5,600 rpm
Torque: 350-365 lb-ft @ 4,400 rpm
Compression Ratio: 10.1:1
Displacement: 346 cubic inches (5.7L)
Cylinder Bore: 3.90" (99 mm)
Stroke: 3.62" (92mm)
LS6 346CI 5.7L V8 (Z06): 2001-04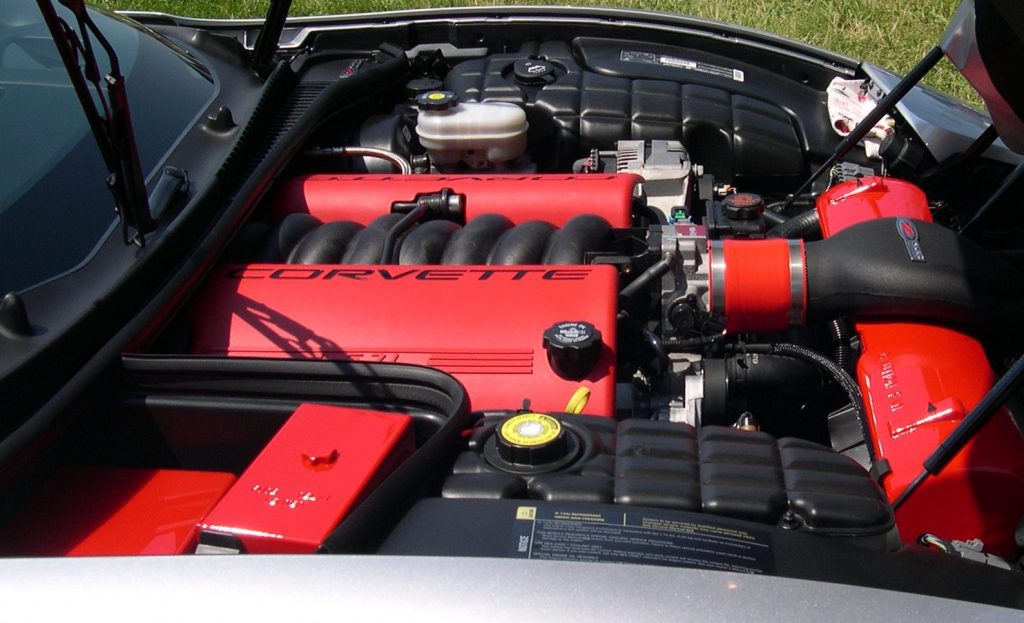 At the time of its release, the 5.7-liter LS6 V8 served as one of the most potent powerplants to have been shoehorned beneath the Corvette's hood. For this reason, the LS6 was reserved for use in specialty high-output Z06 Corvettes, making the Z06 a definite draw for those with an unquenchable thirst for speed.
To the casual observer, the LS6 appeared to be quite similar to the C5 Corvette's base LS1 powerplant. After all, the two engines shared the same displacement values, as well as many of the same internal components, such as a nodular-iron crank and powder-metal connecting rods. However, much of the LS6's additional output came courtesy of a new, more aggressive cam, and specialty ported cylinder heads.
The LS6's camshaft was constructed of steel-billet and came rifle-drilled to reduce rotating mass. This cam featured a valve lift of .525-inch intake, and .525-inch exhaust, and was operated in conjunction with a set of specialty roller-lifters. Additionally, the LS6 featured a new high-flow intake manifold that directly fed the engine's specialty heads.
Upon reaching production, the LS6 carried a rated output of 385 horsepower and 385 lb-ft of torque. However, later updates increased this output to 405 horsepower and 400 lb-ft of torque. The LS6-equipped C5 Corvette posted 0-60 MPH times in just 4.3 seconds and was capable of reaching a top speed of 168 MPH.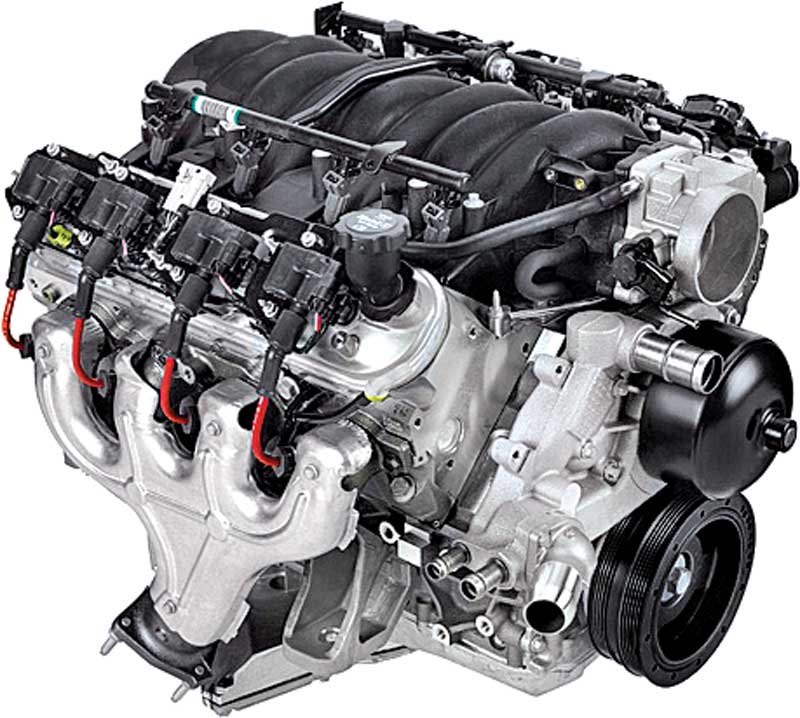 LS6 Engine Specifications
Horsepower: 385-405hp @ 6,000 rpm
Torque: 385-400 lb-ft @ 4,800 rpm
Compression Ratio: 10.5:1
Displacement: 346 cubic inches (5.7L)
Cylinder Bore: 3.90" (99 mm)
Stroke: 3.62" (92mm)