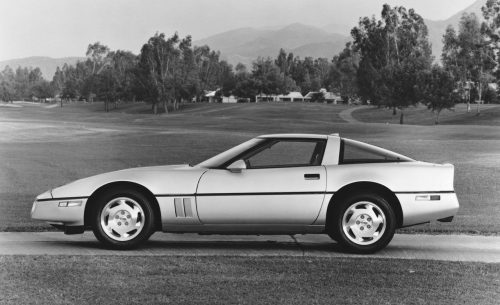 1988 Corvette – The Ultimate Guide
The arrival of the 1988 model year brought with it the 35th anniversary of the Chevy Corvette.  For General Motors as a whole, and especially for the teams of people responsible for the design and development of "America's Sports Car", this anniversary was significant not only because of the milestone it represented, but because the thirtieth anniversary of Corvette had passed with barely a whisper.
After all, the Corvette had turned thirty years old in 1983, and, because of engineering decisions that were made to support increasingly high emissions standards, Chevrolet had opted not to build an '83 Corvette at all.  The result was that Corvette had gone a decade without any type of anniversary special edition model to celebrate its ongoing successes.
So, for its 35th anniversary year, the Corvette was treated to a number of important engine and chassis upgrades.  With Tony Rudd, Lotus's former technical director, leading a team of design engineers in an engine development program to advance the L98's overall performance, the 1988 Corvette would serve as a platform upon which his design advances could be utilized. For 1988, the L98 received another five horsepower bump in power thanks to the addition of freer-breathing cylinder heads and a re-profiled camshaft.
Additionally, Chevrolet introduced a new, less restrictive muffler package for the 1988 model.  Believed by many to be another possible cause for the horsepower bump, these new mufflers were introduced only on Corvette coupes that were fitted with the optional 3.07:1 performance axle.
The increased resonance from the mufflers was deemed too loud for the convertible models.  Similarly, the taller gearing of the 2.59:1 gears were also considered impractical for the less-restrictive mufflers, which meant that, at least for 1988, the standard axle ratio model Corvettes were fitted with the same mufflers as their 1987 counterparts.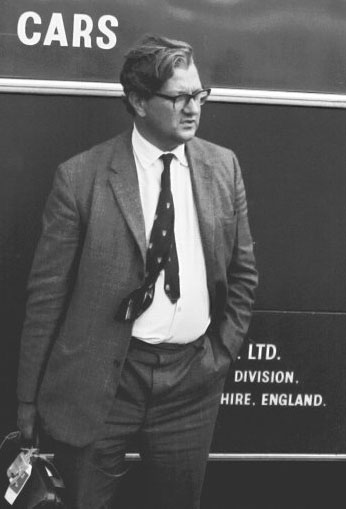 Advances in chassis design included the introduction of larger, 17 x 9.5 inch "Cuisinart" rims that were mated to hefty P275/40ZR-17 Goodyear Eagle GT tires. The new rims featured a freshly designed twelve-slot pattern.  Still side specific (meaning that four-way tire rotation was not possible), this new design was a considerable improvement over the original C4 wheels.
The new tires were classified as "Z-rated" tires, meaning that they could maintain sustained driving speeds in excess of 149 miles per hour, which was a significant advancement in Corvette's tire/wheel program.  While this new tire/rim assembly was only offered as part of the Z51 and Z52 suspension package upgrades in 1988, the standard 16 x 8.5 inch rims were similarly updated, featuring a new six slot pattern that was mated to P255/50ZR-16 Z-rated tires.
With the introduction of the higher performance tires to its platform, Corvette engineers wanted to ensure that they utilized the new tires' greater durability while also developing better directional control of the Corvette during hard stops.  To achieve this, the front suspension geometry was re-worked to incorporate "zero scrub radius".  A "zero scrub radius" is a steering access that intersects the exact center of the tire's contact patch, rather than an outboard (positive scrub radius) or inboard (negative scrub radius) as has been found on some European cars of that era.
The rear suspension was also revised and was fitted with slightly more rebound travel and reduced camber for improved straight-line and braking stability.  To further aid in the development of directional control during braking, the brakes were fortified as well.  For 1988, Corvette came standard with larger, two-piston, front calipers.  Further, larger (12.9 inch fronts and 11.9 inch rears), thicker brake rotors were also added to all four wheels.   Lastly, an integral handbrake was introduced to the rear discs, replacing the previous small, separate drums that served as the parking brake on earlier C4 models.
The interior of the 1988 Corvette received few upgrades from the previous model year, though there were some minor, but significant updates that were introduced to increase ease of driving and the driver's overall comfort.  Much like the Porsche 928 from that same era, the C4 had been introduced with a pull-up handbrake mounted outboard of the driver's seat.  It featured a brake lever that could be folded down after engagement so that it would not interfere with the driver's ability to enter and exit the vehicle.  While this design was not changed for 1988, the location of the parking brake lever was moved a bit lower and further back from its original position with the intent of being less intrusive.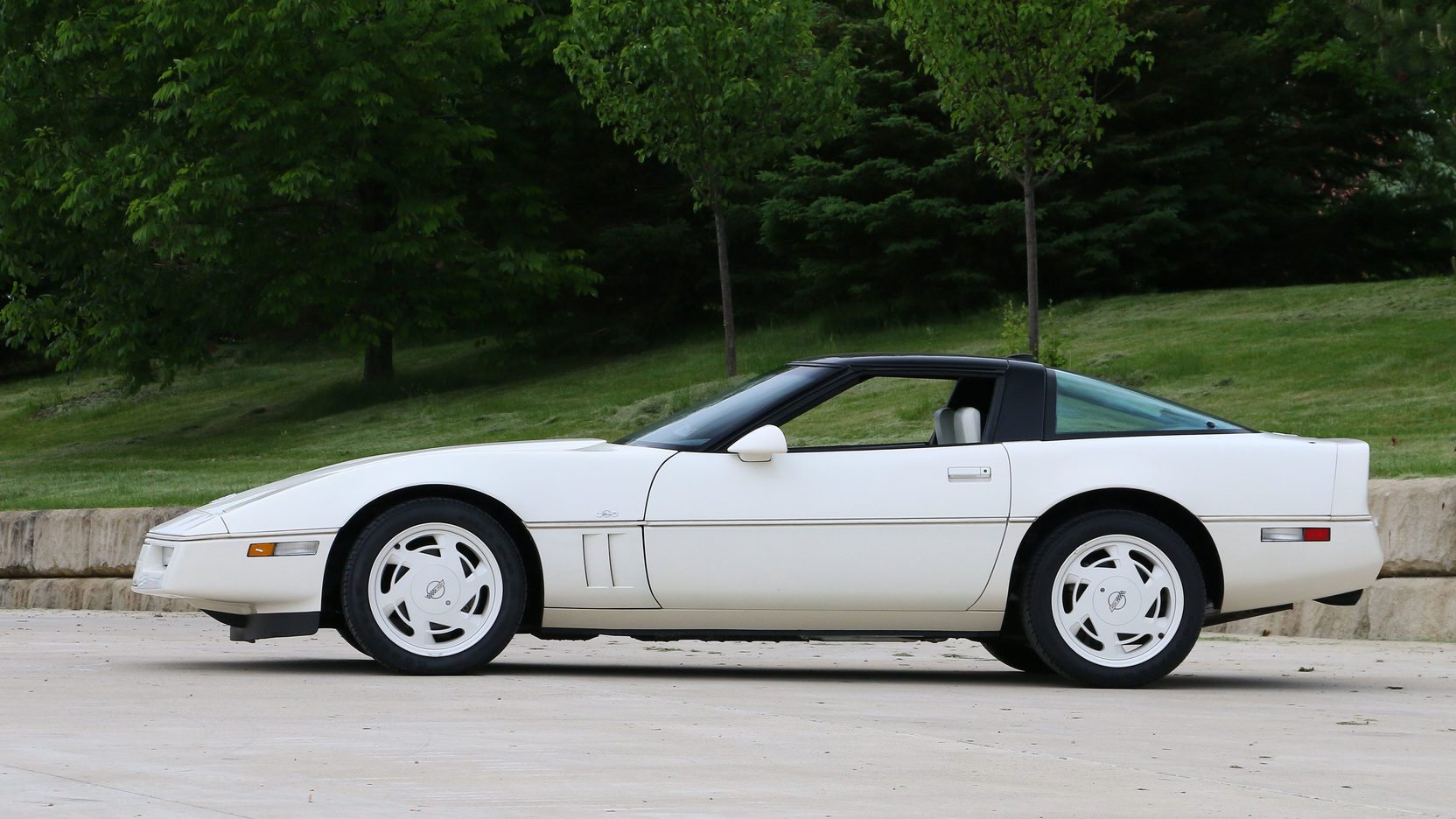 Another, less notable change to the interior involved the modification of the interior air extractors within all Corvette coupes.  This was done to increase the flow rate of air through the climate control system, which was now offered with the extra-cost automatic-temperature control that was phased in toward the tail end of the 1987 Corvette's production run.
DID YOU KNOW: The 1988 model represented the 35th Anniversary of the Corvette. 2,050 35th Anniversary Corvettes were built to commemorate this occasion. All were white coupes, with white leather interiors and white wheels, and each received special badging. Also, in preparation for the SCCA Corvette Challenge Series, GM built 56 race cars for the newly appointed series and all of these special Corvettes were street-legal. After competing in the SCCA sanctioned events, these Corvettes were then sold to private owners. Lastly, the 1988 Corvette was the first to include unidirectional wheels.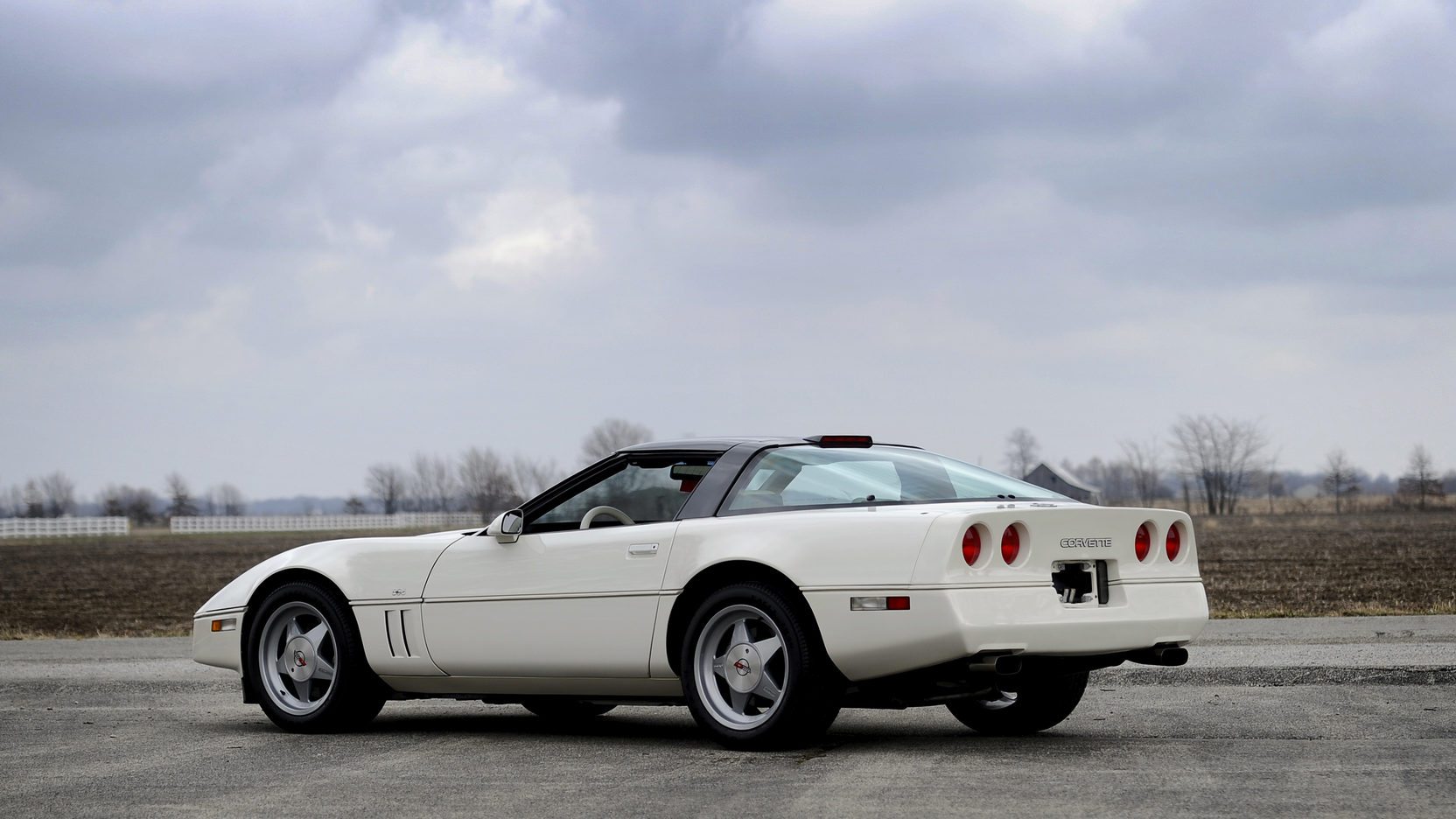 For its 35th anniversary, Chevrolet announced that a limited production of 2,000 Special Anniversary Edition Corvettes would be manufactured.  The anniversary model would only be available as a coupe.  Officially offered under option code Z01, the car featured a bright white lower body (which included color-matched door handles, mirrors, body side moldings, and 17-inch wheels) which was set off by a black roof hoop and a transparent black acrylic roof panel.
In 1988, the Sports Car Club of America (SCCA) banned all showroom stock Corvettes from competing in its racing events. The reason for this decision? The Chevy Corvette had not been beaten in three years of racing competition against some of the world's best sports cars, and the competition complained so loudly that the governing body of the SCCA had to respond. To appease Chevrolet, SCCA developed a marque-specific race series for the Corvette. The Corvette Challenge ran from 1988-1989 and was a huge hit with race fans, mostly because it showcased driver talent instead of engineering expertise.
Special edition commemorative badges were inserted above the body side gills as well as being embroidered into the all-white leather-upholstered interior.  Additionally, the Special Anniversary Edition Corvette was fitted with a commemorative console mounted anniversary plaque.  Other features packed into the 35th anniversary model included dual six-way power sport seats, automatic climate control, the GM Delco/Bose audio system, and heated door mirrors.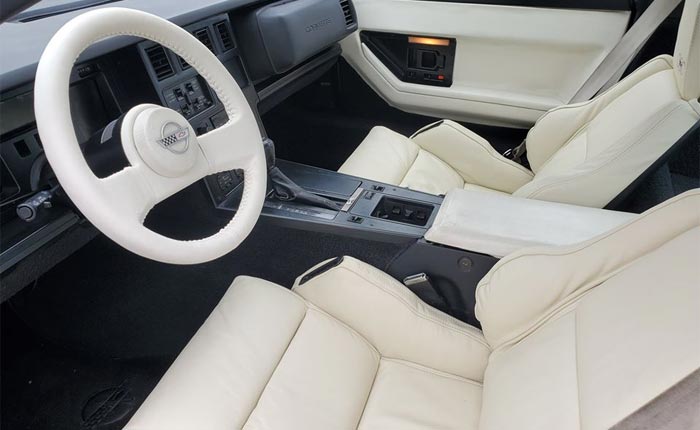 As a homage to the original 1953 Motorama Corvette, which was originally introduced at the Waldorf Astoria Hotel, Chevrolet executives decided to introduce the 1988 35th Anniversary Corvette at the New York Auto Show on April 1, 1988.  The car was well received and the limited edition Anniversary Corvettes quickly sold out.  Even so, the sale of these Corvettes – 2,050 units in all – was not enough to change the overall direction of Corvette sales at the dealership level.
Production Volumes
As with every model year since 1985, total Corvette sales continued to decline.  With just under 23,000 units sold, the 1988 Corvette was the lowest selling model-year since 1972. At the same time, the C4 was continuing to find success at the race track.  It had been the undefeated class champion in SCCA Showroom Stock racing for three straight years.  For 1988, Chevrolet decided to build fifty-six street-legal cars for the 1988 SCCA Corvette Challenge series.
Stock engines would be manufactured at the CPC engine plant in Flint, Michigan, and would then be shipped to Bowling Green, Ky. for installation.  Upon completion of their assembly, the Corvettes would then be transported to Wixom, Michigan, for the additional roll cages and other racing modifications.
During the course of the year, Chevy would replace most engines, swapping them for motors that had a more evenly calibrated.
1988 Corvette Specifications & Performance
See the complete breakdown of technical specifications for the 1988 Corvette, including engine, suspension, brakes, body dimensions, and power. Read more: 1988 Corvette Specifications.
Engine & Transmission
The 1987 Corvette engine, still boasting of Bosch sourced fuel injection first introduced in 1985, continued its steady progress towards better fuel economy, reliability, performance and driveability. The output of 1988 coupes equipped with the 3.07 differential ratio was upped by 5 hp via a less restrictive exhaust. That same exhaust was deemed too loud for convertible use, so topless Corvettes were rated at 240 hp, the same as in 1987.
Performance
Both Road and Track and Car and Driver tested the 1988 Corvette and got almost exactly the same performance times. The 0 –  60 mph sprint was 6 seconds flat, while the quarter mile was 14.6 sec @ 95.5 mph. Not bad. Read more: 1988 Corvette Performance.
1988 Corvette Vehicle Identification Numbers (VIN)
The last six digits begin at 100001 and run through 122789, accounting for each of the 22,789 Corvette Coupes/Convertibles built in 1988. Each Vehicle Identification Number (VIN) is unique to an individual car. For all 1988 Corvettes, the Vehicle Identification Number was stamped on a plate on the inner vertical surface of the left windshield pillar visible through the windshield. Read more: 1988 Corvette VINs.
1988 Corvette Price & Options
Core Features & Factory Options
1988 was the 35th anniversary of Corvette production, so a coupe only 35th Special Edition Package was available. White was the theme, in observance of the 1953 Corvettes, all of which had white exteriors. Included were white wheels along with white door handles and side strip. Front hood emblem and side hood emblemwere part of the 35th Special Edition Package. Also included: special white leather interior and steering wheel, seat embroidery, a console plaque and a console mounted sequence number. 2,050 anniversary models were sold.
As had been the case the previous year, there were two performance handling packages: Z51 and Z52. The former was completely racing oriented while the latter was softer and attempted to bridge the difference between the base and the performance versions. Both packages came with the 17-inch wheels, and Chevy redesigned the wheels to mark the occasion. The new design would also be applied to the standard 16-inch wheels. Also like the year before, the suspension itself on both the performance packages was once again improved slightly.
Colors
Silver Metallic, Medium Blue Metallic, Dark Blue Metallic, Yellow, White, Black, Dark Red Metallic, Bright Red, Gray Metallic, Charcoal Metallic,  White/Black. Of the eleven colors for 1988, once again Bright Red was most popular, making up 23.43% of total production. Black and White were also popular, with 15% and 16% of total production respectively. Read more: 1990 Corvette colors. 
Pricing & Options
The Base Corvette Coupe with 350 cu. in. 245 hp engine and four speed automatic transmission came in at $29,489, while the Base Corvette Convertible with 350 cu. in. 240 hp engine and four speed automatic transmission was $34,820. The 35th Special Edition Package (RPO Z01) was $4,795.
| | | | |
| --- | --- | --- | --- |
| CODE | DESCRIPTION | QUANTITY | RETAIL PRICE |
| 1YY07 | Base Corvette Sport Coupe | 15,382 | $29,489.00 |
| 1YY67 | Base Corvette Convertible | 7,407 | $34,820.00 |
| AC1 | Power Passenger Seat | 18,779 | $240.00 |
| AC3 | Power Driver Seat | 22,084 | $240.00 |
| AQ9 | Sport Seats, leather | 12,724 | $1,025.00 |
| AR9 | Base Seats, leather | 9,043 | $400.00 |
| B2K | Callaway Twin Turbo (not GM installed) | 125 | $25,895.00 |
| B4P | Radiator Boost Fan | 19,035 | $75.00 |
| C2L | Dual Removable Roof Panels (coupe) | 5,091 | $915.00 |
| 24S | Removable Roof Panel, blue tint (coupe) | 8,332 | $615.00 |
| 64S | Removable Roof Panel, bronze tint (coupe) | 3,337 | $615.00 |
| C68 | Electronic Air Conditioning Control | 19,732 | $150.00 |
| DL8 | Twin Remote Heated Mirrors (convertible) | 6,582 | $35.00 |
| D74 | Illuminated Driver Vanity Mirror | 14,249 | $58.00 |
| FG3 | Delco-Bilstein Shock Absorbers | 18,437 | $189.00 |
| G92 | Performance Axle Ratio, 3.07:1 | 4,497 | $22.00 |
| KC4 | Engine Oil Cooler | 18,877 | $110.00 |
| MM4 | 4-Speed Manual Transmission | 4,282 | $0.00 |
| NN5 | California Emission Requirements | 3,882 | $99.00 |
| UL5 | Radio Delete | 179 | -$297.00 |
| UU8 | Stereo System, Delco-Bose | $20,304.00 | $773.00 |
| V01 | Heavy-Duty Radiator | 19,271 | $40.00 |
| Z01 | 35th Special Edition Package (coupe) | 2,050 | $4,795.00 |
| Z51 | Performance Handling Package (coupe) | 1,309 | $1,295.00 |
| Z52 | Sport Handling Package | 16,017 | $970.00 |
| Z6A | Rear Window+Side Mirror Defog (coupe) | 14,648 | $165.00 |
Read more: 1988 Corvette pricing and factory options.
1988 Corvette Gallery
See full 1988 CY Corvette Image Gallery
1988 Corvette Videos
See more 1988 Corvette Videos