Everything You Want to Know About the 1962 Corvette, All in One Place.
With the second-generation Corvette now just one model year away, there were few within Chevrolet who did not view the 1962 Corvette as anything other than a transitional model between the classic styling of the C1 roadster and the far more competitive and edgy lines of the next-generation Corvette.
The 1962 model year represents the end of an era for the Chevrolet Corvette. Over the course of ten years, the Corvette had evolved from Harley Earl's conceptual two-seat sports car – a car that was initially plagued with design and performance deficiencies – into a vehicle that rivaled sports cars around the world with an unabashed reputation for performance and fun.
Despite the fact that the 1962 is considered one of the greatest of all the C1 Corvettes, the perception that the 1962 Corvette was "transitional" was not completely unwarranted.
For one, the '62 Corvette was the first model year to incorporate the 327 cubic inch V-8 engine in place of the smaller 283 cubic inch engine.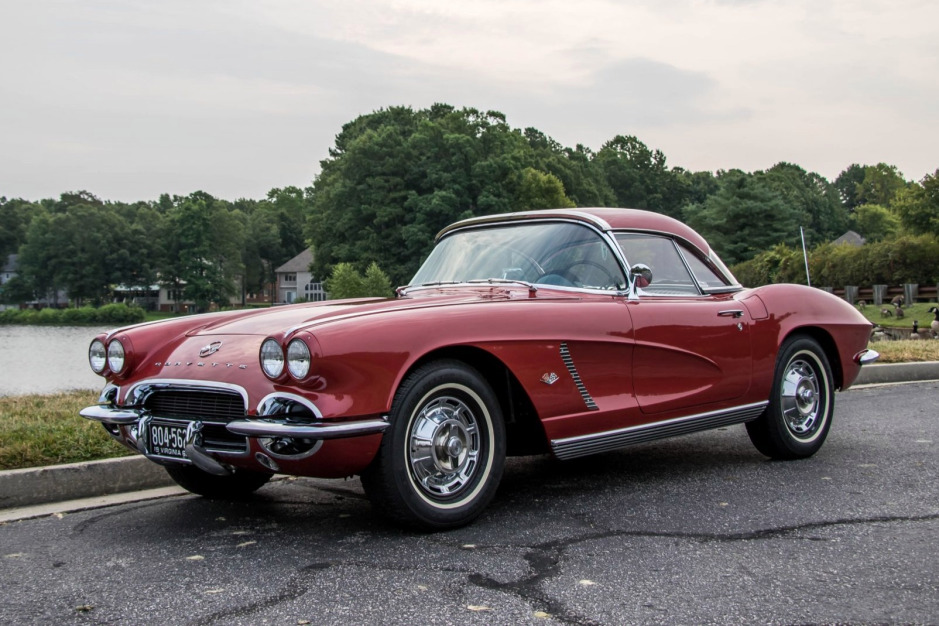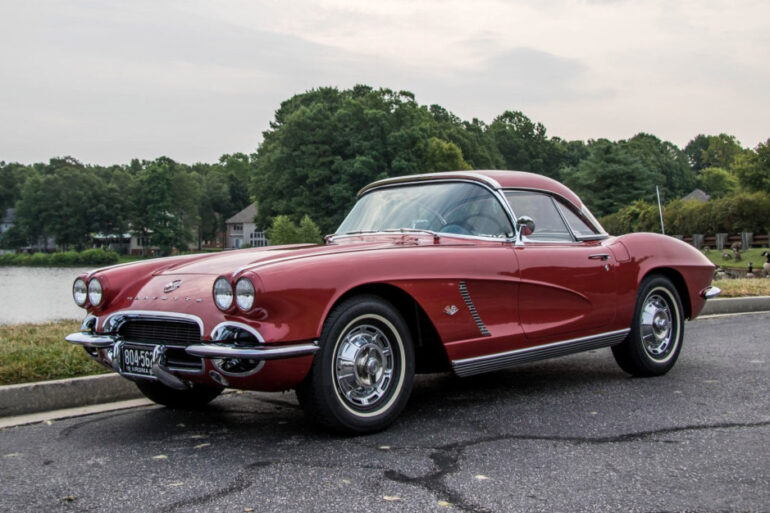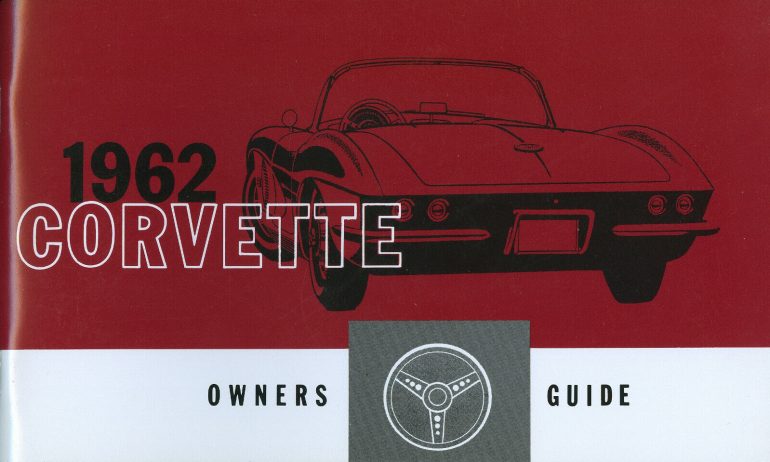 The Best Resource for 1962 Corvette News, Auctions, Reviews & Videos
Get all the latest news stories, upcoming auctions, prices, videos and more about the 1962 Chevrolet Corvette! The latest headlines here.