Everything You Want to Know About the 1969 Corvette, All in One Place.
The 1969 Chevy Corvette arrived on the coattails of critics who had been anything but kind to the inaugural C3 Corvette just the year before. Although the overall tone of the critics was marginally more positive by the end of the 1968 model year, GM recognized that there was still a way to go to fully win over the same people who were so quick to tear the Corvette apart.
Still, critics had appreciated some of the design changes that had been made in the third-generation Corvette over the earlier C2's, even though the second-generation Corvettes had been so well-loved and so widely received. For one, the 1968 Corvette had featured stiffer springs, and been fitted with wider wheels that had improved handling. For another, Chevrolet had made the right decision to replace the old Powerglide automatic transmission with the vastly superior Turbo Hydra-Matic.
Still, there were items that needed to be addressed. So it was that the changes that were to be made to the 1969 Corvette would preclude any real new improvements for design sake, but would instead resolve the "unanswered criticisms" of the 1968 Corvette. As is common in automotive manufacturing, the sophomore model of any production vehicle is often a carryover from its inaugural year, with the changes occurring to correct for errors in the initial design – errors that are often identified as the result of feedback from both the automotive media and consumers alike. This was definitely the case for the 1969 Corvette.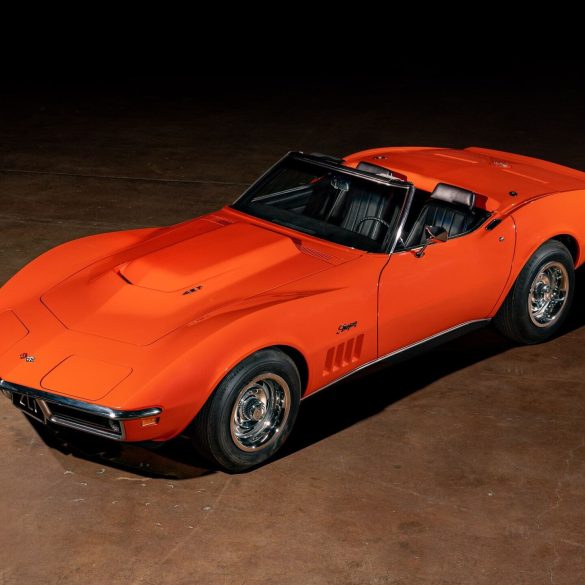 1969 Corvette Special Editions
L88s were very high-compression V-8s with aggressive cam setup and Chevy advertised a respectable 430 horsepower, but these engines were widely rumored to make more like 500 hp in period. Gobs of grunt sure helps, but shedding weight from the front of the car does a lot more for balance and overall power-to-weight ratio. That's why the ZL1 got an aluminum-block L88. If you thought the L88 was an expensive option, the ZL1 engine alone added more than $4700 to the price tag, which was more than double that of the base Corvette.
The Best Resource for 1969 Corvette News, Auctions, Reviews & Videos
Get all the latest news stories, upcoming auctions, prices, videos and more about the 1969 Chevrolet Corvette! The latest headlines here.