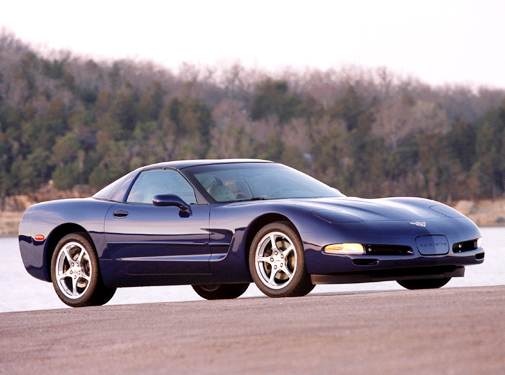 2004 Corvette – The Ultimate Guide
The arrival of the 2004 Chevy Corvette brought with it the official announcement that, as far as factory production of the C5 was concerned, this would be the final year for the fifth generation model.  Despite the growing rumors that an all-new Corvette was on the way, it had been decided that Chevrolet would continue to produce the Corvette so as not to leave a production gap (as they had in 1983) while ramping up production of a next generation C6 Corvette.
Just the same, it was also decided that no notable changes should be made to the 2004 C5, save for the introduction of a couple new paint colors – namely Magnetic Red II, which as a re-formulated variant of the Magnetic Red originally used on the 1999 thru 2002 models and Arctic White, which had been featured previously on the 1997 to 2000 models.
However, General Motors, looking to commemorate the spectacular accomplishments that had been achieved by the C5 Corvette both on and off the race track during its eight year production run, also decided to introduce a special Commemorative Edition Corvette for its final model year.
The Commemorative Edition 2004 Corvette was specifically designed to pay homage to Corvette's successful return to racing.  All the Commemorative Edition 2004 Corvettes were finished in a striking LeMans Blue paint with red-edged silver stripes that adorned the hood, roof and rear deck lid.  Special "LeMans 24-hours" emblems featuring Corvette's iconic crossed-flags trademark appeared on the nose and the tail of the car, and a matching emblem was embroidered into the headrests of the custom shale color interior leather seats.
Completing the commemorative package on all of the specially equipped coupes and convertibles was the introduction of polished alloy wheels.  This option, which could be ordered as part of the regular 1SB Preferred Equipment group, was also made available – at a moderate additional cost of $3,700 for either the coupe or convertible upgrade.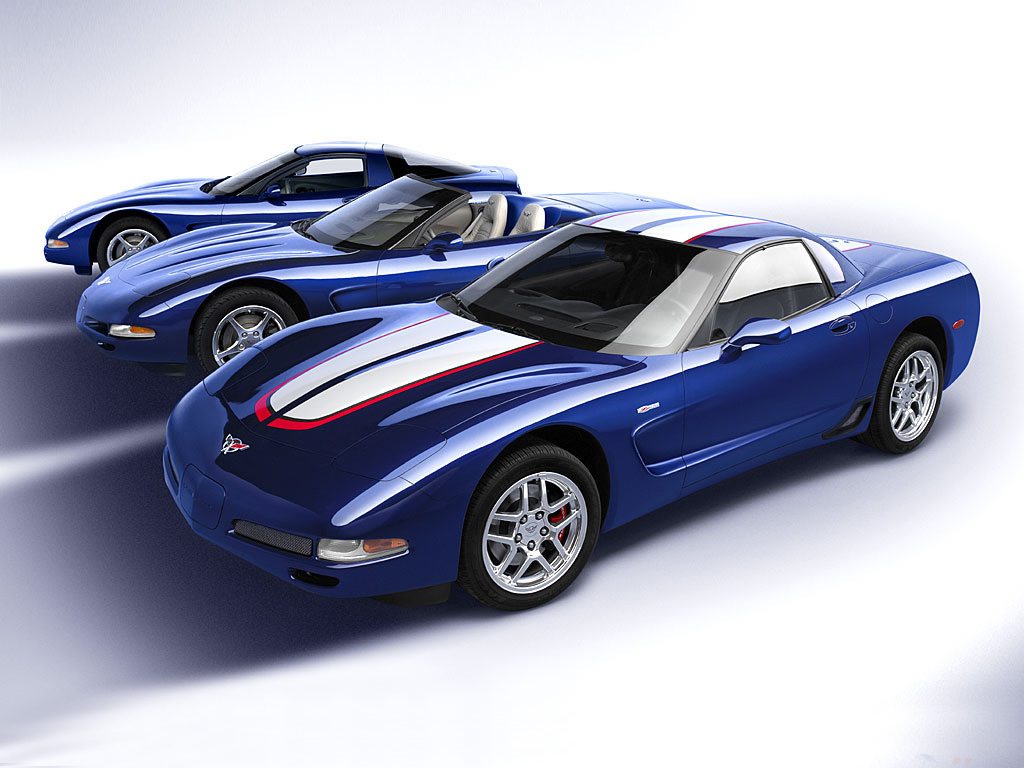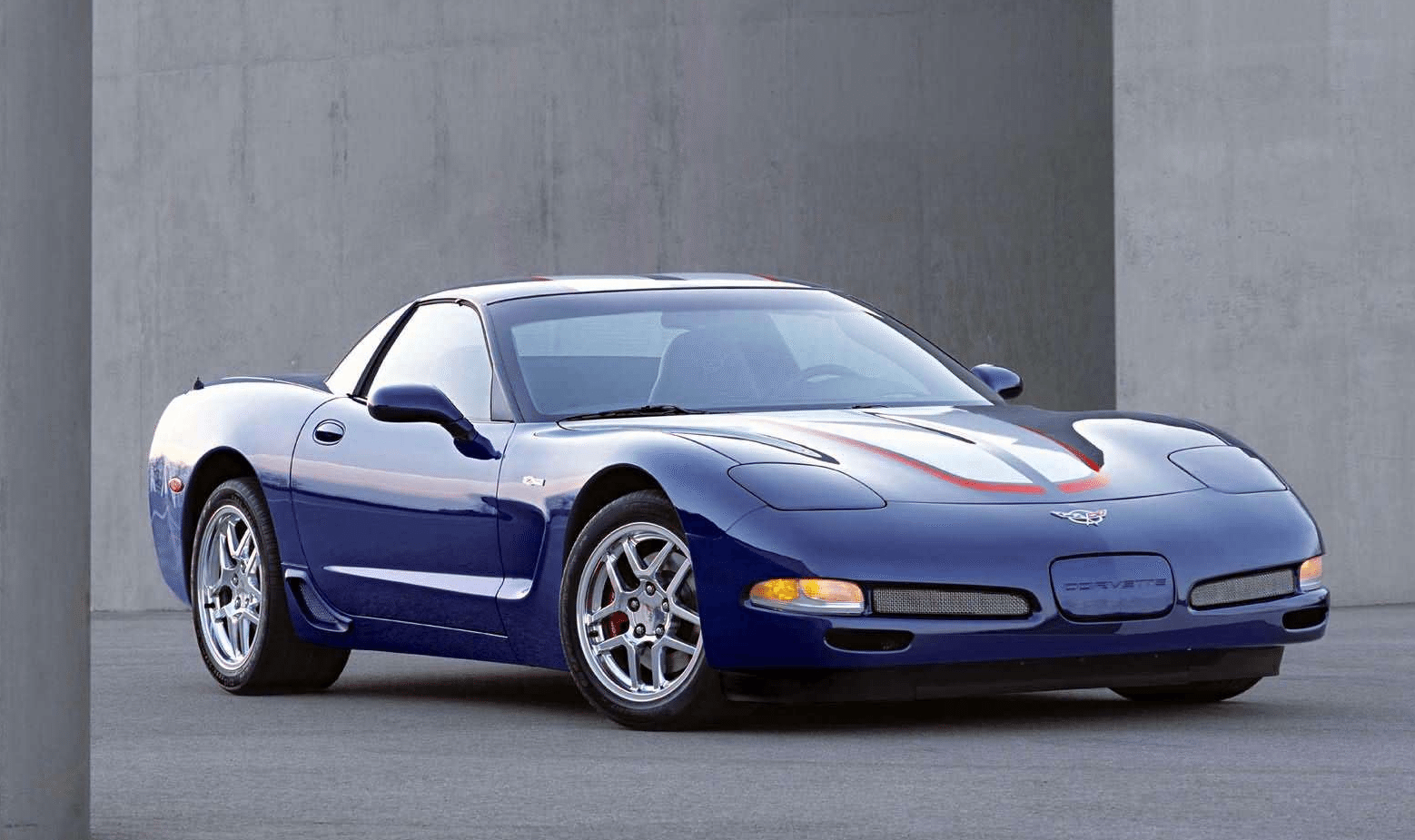 The 2004 Commemorative Edition Corvette. (Image courtesy of GM Media.)The Z06 Commemorative Edition, on the other-hand, was a little more costly.  However, it also included a few additional upgrades over the base coupe and convertible.  Priced at an additional $4,335, the Commemorative Edition option for the Z06 Coupe included a unique carbon-fiber hood that reduced the nose weight of the car by 10.6 pounds.  The carbon-fibers were aligned in a single direction so that the alternate material would maintain a smooth sheen when painted.  The only exception to this was a small cross-hatch pattern that was subtly displayed in the hood graphic between the silver and red sections.
DID YOU KNOW: The 2004 Cadillac XLR, a luxury two-seater with a powered, fully retractable hardtop, were built on a separate production line at the Corvette's Bowling Green Manufacturing Facility in Kentucky.
Developed as a collaborative effort between Chevrolet, MacLean Vehicle Systems, and Toray Composites, the hood's carbon fiber technology was based on aerospace technologies and was the first painted carbon fiber panel ever featured on an American manufactured vehicle.
Beyond the car's hood, clear coat wheels with hubs reading "Commemorative 24:00 Heures du Mans" were also added to the Z06 package upgrade.  Additionally, a black interior was once again featured as part of the Z06 Commemorative Edition package, just as it had been on the 50th anniversary commemorative edition.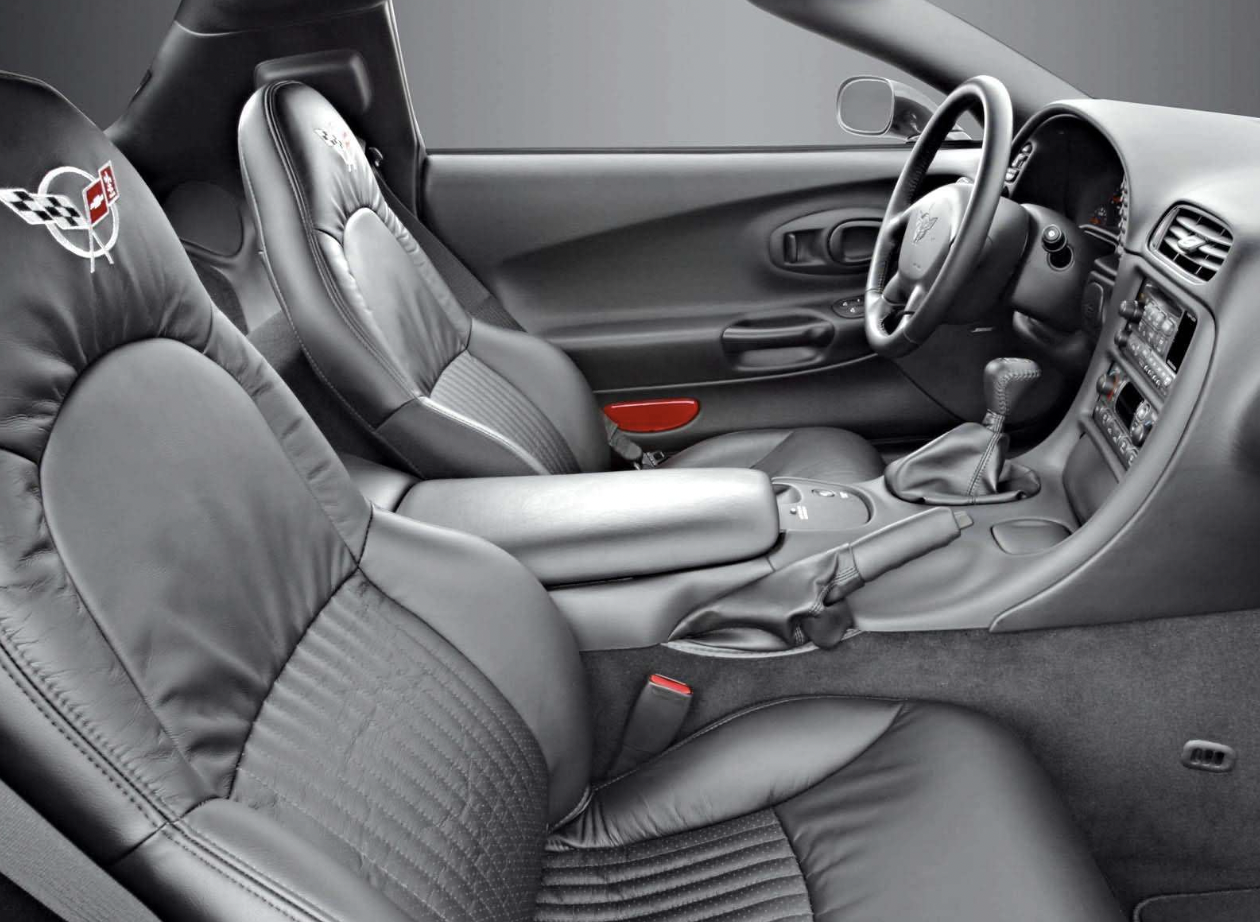 But there was more than just cosmetic improvements to the Z06 that caused the significant bump in the Special Edition Package price.
The most significant of these improvements was the additional testing that the 2004 Z06 received at the Nürburgring (a world renowned race track and proving ground for many of the top automotive  manufacturers), which resulted in revised damping for the Sachs gas-pressure shock absorbers, stiffer bushings for the upper control arms, and softer bushings for the rear anti-roll bar.
All of these modifications were made in an effort to reduce the time it took for the Z06 to "settle" during transient maneuvers – and the results were quite successful.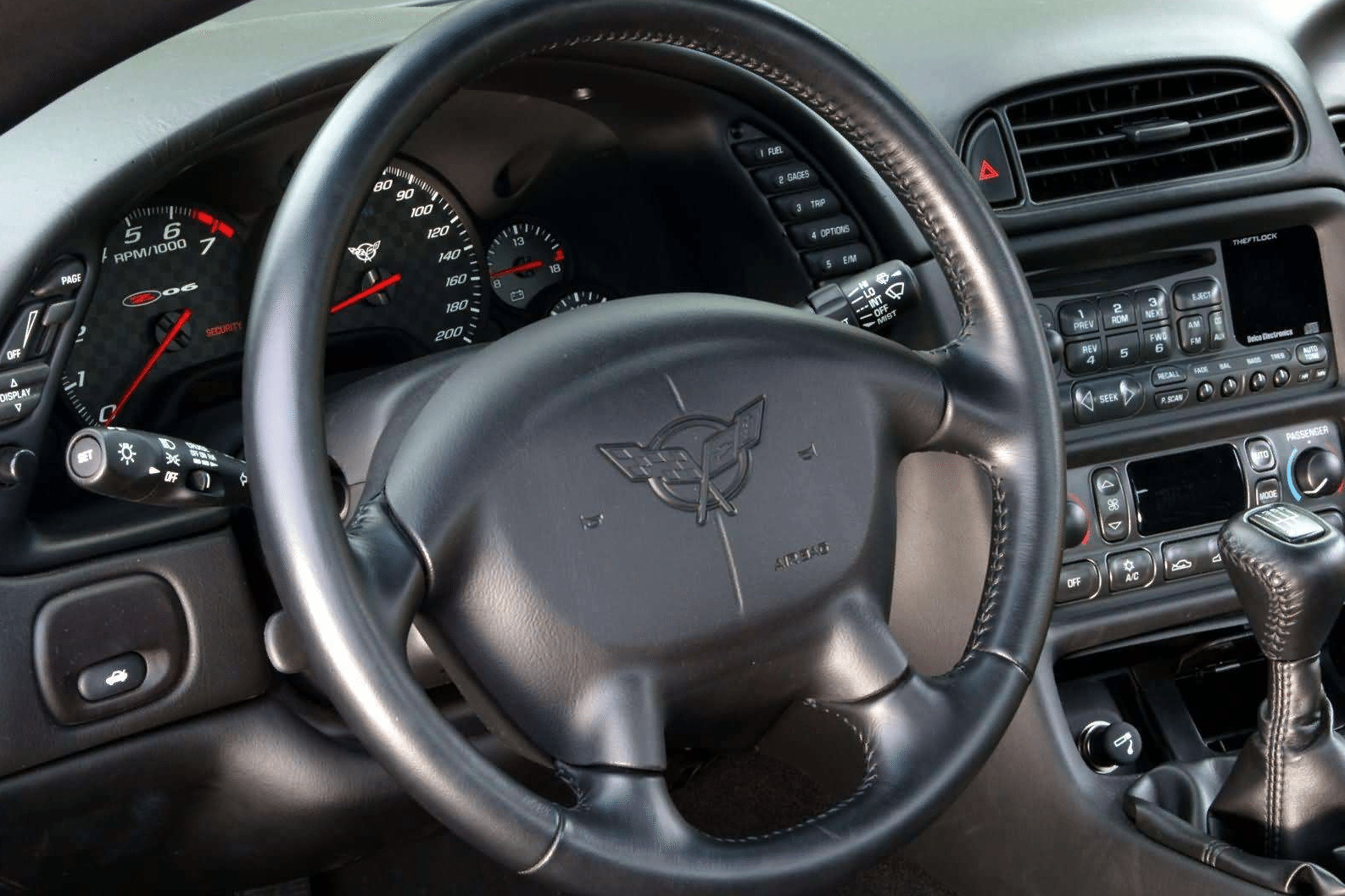 Ironically, the 2004 Commemorative Edition Z06 would not be made available as a European export.  Instead, Chevrolet offered European consumers the option of ordering a special edition LeMans Blue Commemorative Coupe.  Listed as an option (RPO Z18), the Commemorative Coupe would feature the Z06 stripe package, Z06 suspension, black interior and a carbon-fiber hood.   It came equipped with non-EMT tires on the stock coupe.  The car also came  equipped with a 405 horsepower, LS1 V8 engine mated and to a 6-speed manual transmission.
RACING: As the C5.R neared retirement, its final season was nothing short of spectacular -and a fitting sendoff for a car that had proven, without question, that Corvette was a serious contender on the racetrack. In 2004, Team Corvette went undefeated for the entire American LeMans Season. Every race run during this season was won either by the No. 3 or the No. 4 Corvette Racing Teams.
To capture the magnitude of the difference in the cars drivability with these upgrades in place, the Z06 was distributed to a number of professional automotive critics.  Each was encouraged to drive the car and review its handling accordingly. Several critics drove the car, and nearly all had a similar reaction to the Z06's improved responsiveness.
As Frank Markus, of Car and Driver's Magazine stated in their September 2003 review: '[The Z06's] steering response is [now] so much quicker it's hard to believe the ratio is the same [as in other 'Vettes].  Its weight is within 141 pounds of [other models], yet it feels like hundreds less.  Its structure also feels twice as rigid.  Yes, it filters out less road noise and harshness but at least each bump is felt just once…The [Commemorative] Z06 is clearly the [Corvette] that best rewards expert driving."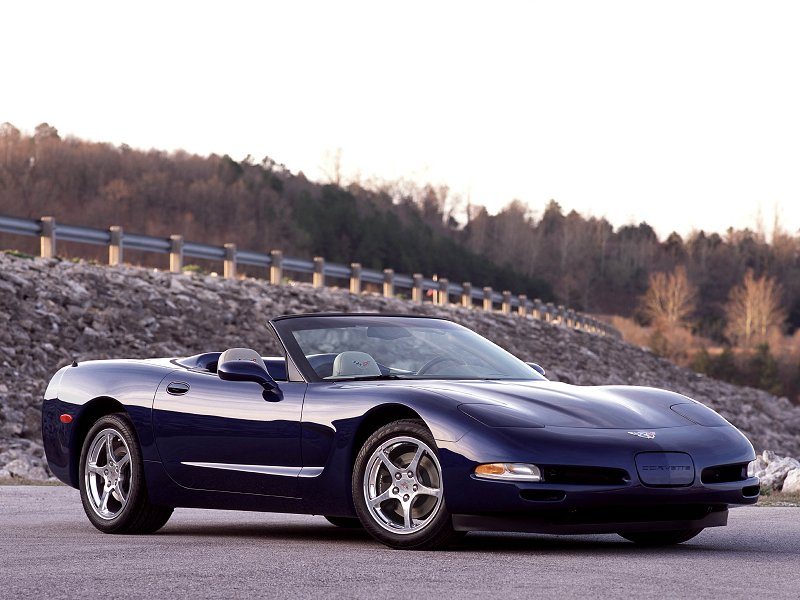 Other reviewers were equally complimentary to both the Corvette and the team behind its latest technology.  Motor Trend hailed the Commemorative Z06 as the fastest showroom 'Vette that they had ever tested, with a 0-60 time of 4.2 seconds and a standing quarter mile of just 12.4 seconds at 117 miles per hour.  Moreover, it was hailed as the best combination of performance, comfort, and value in the automotive world.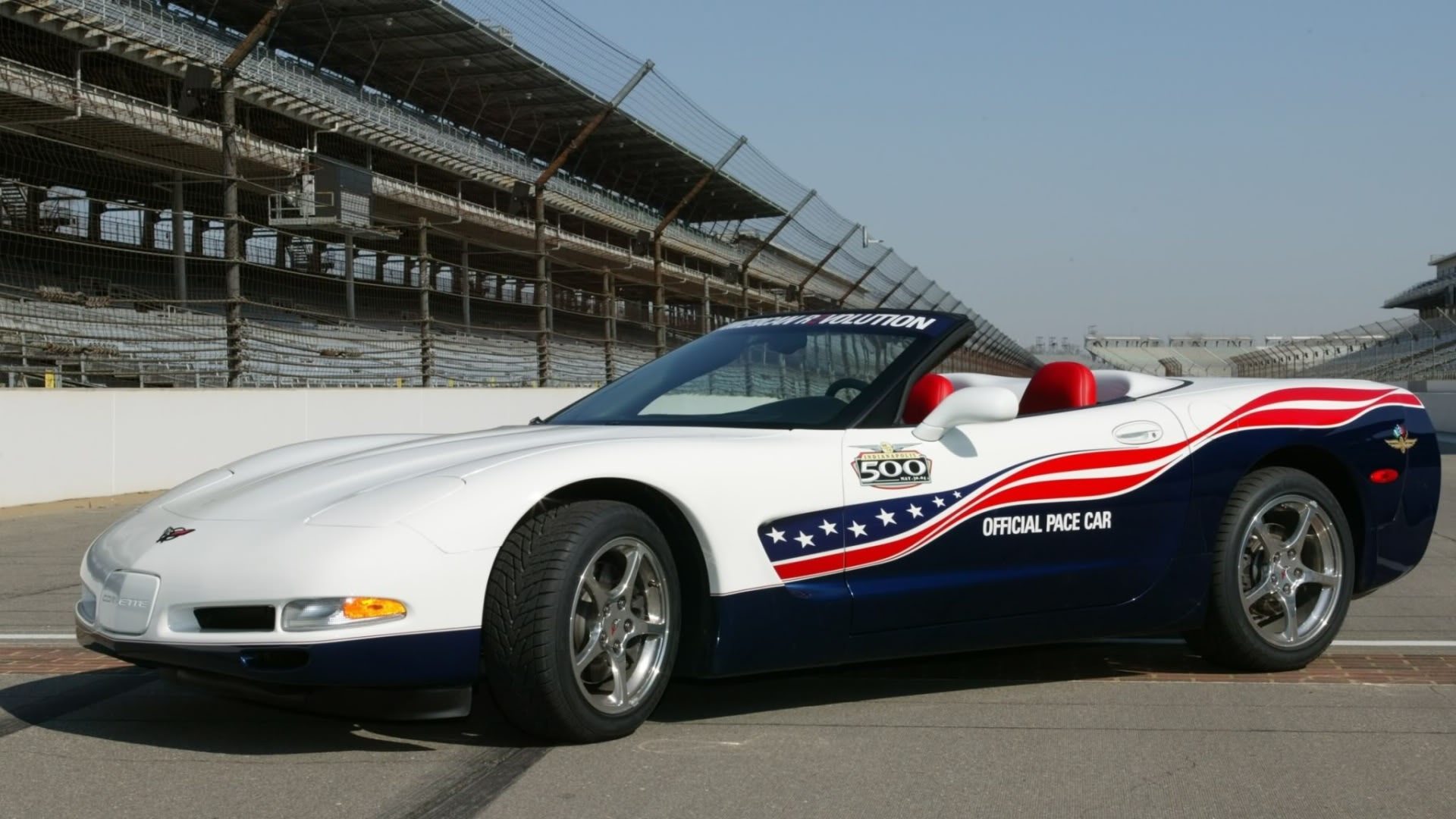 In the end, there were really no negative comments directed by any of the major automotive reviewers towards the 2004 Commemorative Edition Corvette – save for one.  General Motors, recognizing that the 2004 Corvette would already be highly sought after as a collector's car, deliberately limited production of the Commemorative Edition car to just 2,000 Z06 Coupes, and just under 5,000 standard coupes and convertibles.  Still, given the success of the C5's production run during its eight year history, most felt that the Commemorative Edition was a fitting sendoff to one of the most successful Corvette generations to date.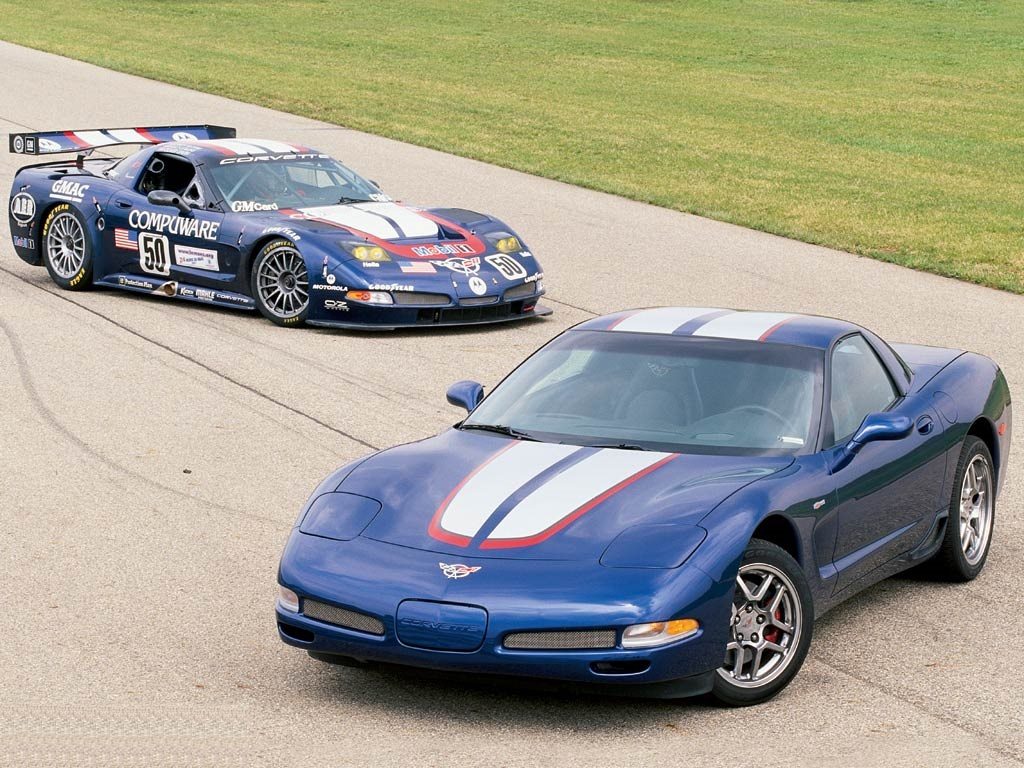 And successful it had been.  The C5 was one of the most respected and most celebrated of all Corvettes to date, and it had the awards to prove it.  Besides winning an unprecedented number of trophies on the podium at such venues as Leguna Seca, Road Atlanta, and even the coveted 24 Hours of LeMans, the production model Corvette had also been named "Automobile of the Year" (Automobile Magazine, 2001), "North American Car of the Year", "Car of the Year" (Motor Trend, 1998), "A Best Buy Amongst Sports Cars (Consumer Guide Best Buy), and perhaps most impressive of all, it had ranked in Car and Driver's annual 10 Best List in 1998, 1999, 2002, 2003, and 2004.
Of course, the accolades only told one part of the story.  Another measure of the C5's overall success during its production run was the large number of units that were produced year after ear.  If one measures success in terms to total units manufactured and sold, then Corvettes numbers still reigned supreme with nearly a quarter million C5 Corvettes being sold in just an eight year window – which worked out to approximately 34,000 Corvettes per year.
Given its sales numbers and the unprecedented number of awards and accolades received, there could be no doubt that the C5 Corvette had raised the bar to an entirely new level – not only for Corvette or American made sports cars, but for sports cars from all over the world.  The general question that critics and enthusiasts alike were now asking was what General Motors had planned to top the success of the C5 Corvette.
But that would come – as with all things – in good time.
2004 Corvette Specifications & Performance
See the complete breakdown of technical specifications for the 2004 Corvette, including engine, suspension, brakes, body dimensions, and power. Read more: 2004 Corvette Specifications.
Engine, Transmission & Performance
No major changes.
2004 Corvette Vehicle Identification Numbers (VIN)
The last six digits begin at 100001 and run through 135469. The pilot and prototype cars were given a VIN number in this VIN series. Each Vehicle Identification Number (VIN) is unique to an individual car. For all 2004 Corvettes in the U.S. and Canada, the Vehicle Identification Number (VIN) was stamped on a plate on the inner vertical surface of the left windshield pillar visible through the windshield. Read more: 2004 Corvette VINs.
2004 Corvette Price & Options
Core Features & Factory Options
2004 is the last year for C5 and Chevrolet introduced the Commemorative Edition Corvettes to say goodbye to the C5. The Z06 recieved a new carbon fiber hood that is 10.6 pounds less than the fiberglass part. All the commemorative editions recieved a new Le Mans Blue paint and shale interior. Embroidery on the headrests of each seat also identifies the commemorative editions. The Z06 also recieved silver and red graphics on the hood roof and tail. The Z06 also received suspension tuning that allowed it to run the challenging 14 mile long Nurburgring track in under 8 minutes.
Colors
Arctic White 1,741 (5.11%), LeMans Blue 6,899 (20.25%), Black 6,212 (18.24%), Machine Silver 4,666 (13.70%), Torch Red 5,023 (14.75%), Magnetic Red Metallic 3,596 (10.56%) and Medium Spiral Gray Metallic 3,286 (9.65%). LeMans Blue was the Le Mans Commemorative edition, including shale interior, silver and red striping on the hood, roof and rear deck. Z06 interiors were black or black with red. Le Mans Commemorative Edition convertible roofs were shale only. Read more: 2004 Corvette colors
Pricing & Options
Base Corvette Coupe with 346 cu. in. 350 hp engine and four speed automatic transmission: $44,535.00.
Base Corvette Convertible with 346 cu. in. 350 hp engine and four speed automatic transmission: $51,535.00.
Base Corvette Z06 Hardtop with 346 cu. in. 405 hp engine and six speed manual transmission: $52,385.00.
| | | | |
| --- | --- | --- | --- |
| CODE | DESCRIPTION | QUANTITY | RETAIL PRICE |
| 1YY07 | Base Corvette Sport Coupe | 16,165 | $44,535.00 |
| 1YY37 | Base Corvette Z06 Hardtop | 5,683 | $52,385.00 |
| 1YY67 | Base Corvette Convertible | 12,216 | $51,535.00 |
| 1SB | Preferred Equipment Group – Coupe | 11,446 | $1,200.00 |
| 1SB | Preferred Equipment Group – Convertible | 9,334 | $1,200.00 |
| 1SB* | Commemorative Edition Z06 | 2,025 | $4,335.00 |
| 1SC* | Commemorative Edition – Coupe | 2,215 | $3,700.00 |
| 1SC* | Commemorative Edition – Convertible | 2,659 | $3,700.00 |
| AAB | Memory Package (Z06 Hardtop) | 5,446 | $750.00 |
| B84 | Body Side Moldings | 20,626 | $150.00 |
| CC3 | Removable Roof Panel, Blue Tint (Coupe) | 5,079 | $1,400.00 |
| C2L | Dual Removable Roof Panels (Coupe) | 4,356 | $750.00 |
| DDO | Electrochromatic Mirrors (Z06 Hardtop) | 5,446 | $160.00 |
| F55 | Magnetic Selective Ride Control (Coupe & Convertible) | 5,843 | $1,695.00 |
| G92 | Performance Axle Ratio (3.15 ratio) (automatic) | 10,367 | $395.00 |
| MN6 | 6-Speed Manual Transmission (Coupe & Convertible) | 6,928 | $915.00 |
| N73 | Magnesium Wheels (Coupe & Convertible) | 1,110 | $995.00 |
| QF5 | Polished Aluminum Wheels (Coupe & Convertible) | 22,487 | $1,295.00 |
| R8C | Corvette Museum Delivery | 142 | $490.00 |
| ULO | Delco Stereo Cassette (Replaces Standard Radio) | 3,860 | $0.00 |
| U1S | Remote Compact 12-Disc Changer (Coupe & Convertible) | 14,668 | $600.00 |
| V49 | Front License Plate Frame | 19,520 | $15.00 |
| Z51 | Performance Handling Package (Coupe & Convertible) | 3,672 | $395.00 |
| 79U | Millennium Yellow Paint with tint coat | 2,641 | $750.00 |
| 86U* | Magnetic Red Metallic II | 3,596 | $750.00 |
Read more: 2004 Corvette pricing and factory options.
2004 Corvette Gallery
See full 2004 C4 Corvette Image Gallery
2004 Corvette Videos
See more 2004 Corvette Videos