Everything You Need to Know When Buying a C5 Corvette
For more than half a century, owning a Corvette has been identified by millions of car enthusiasts as a quintessential part of the American Dream. While Corvettes used to be perceived as cars that could only be afforded by white collar, high-income earning individuals, the reality is that many used Corvettes have reached a level of affordability that puts ownership in reach for just about anyone.
When considering a Corvette as your potential next purchase, there are a lot of vehicle choices out there that will readily present themselves as viable options. Some may be more affordable, others might be more aesthetically pleasing to the eye, while still others might offer higher levels of performance and horsepower.
While each generation of Corvette has attributes that might make it a desirable purchase, today's focus is going to be on what to look for when considering a fifth-generation, or C5, Corvette.
Built from 1997 until 2004, the C5 Corvette is considered one of the most reliable Corvettes built to date. Given its increasing affordability, the C5 offers a lot of power and performance at a great value. Still, as with any sports car, the way the car was maintained, cared for and driven can dramatically affect the overall quality of the car you are considering.
What Makes the C5 Corvette a Good Choice?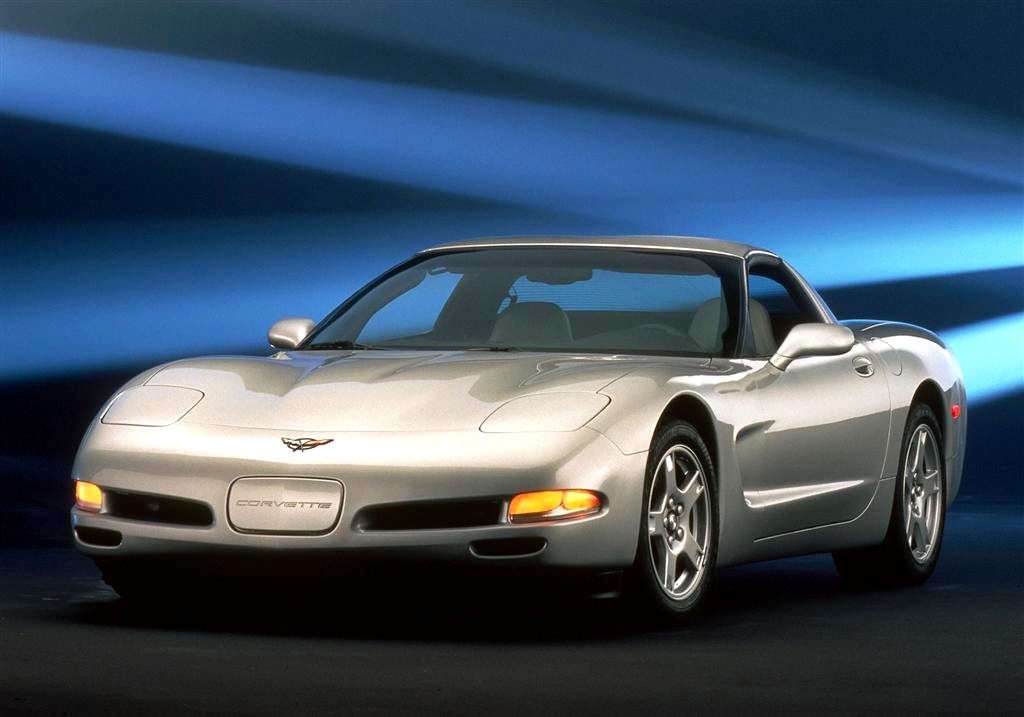 The C5 was built utilizing an LS1 engine. Rated at 345 horsepower, this engine provided drivers a significant power gain over the outgoing C4. As anyone today will tell you, the LS1 engine – part of the now legendary "LS" engine family – was an extremely reliable workhorse. This engine literally ushered in the era of the LS, and proved that GM had developed a powerplant that could be used reliably during even the most aggressive driving conditions.
And speaking of aggressive driving? The fifth-generation Corvette also ushered in a new era of Corvette performance – the Corvette Z06. Introduced in 2001, the Z06 Corvette was a variant of the FRC (Fixed Roof Coupe, which was introduced in 1999) that featured an LS6 engine that produces 385 horsepower (2001–02 models) and 405 horsepower (2003–04) models. These cars were blistering fast, and demonstrated (probably for the first time ever) the connection between the Corvette as a production vehicle and its race car counterpart.
Even with the base coupe and convertible models, the C5 Corvette's design implemented elements that were developed in cooperation with the race-car variant of the car. While this practice would increase with future generations, the C5 was the first to utilize "race inspired" technology as part of its platform, and the result was a car that pushed the boundaries of horsepower, handling and drivability.
A Couple Items To Be Aware Of Before Starting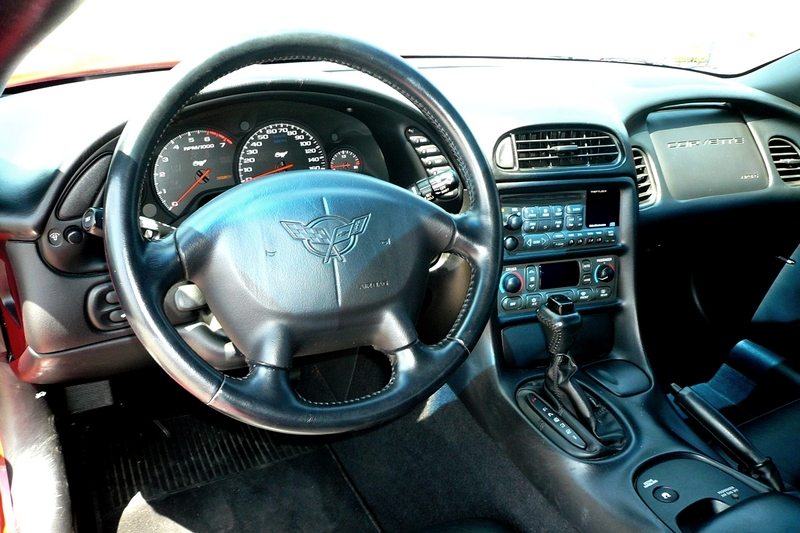 While the C5 Corvette improved on almost all aspects of the outgoing fourth-generation Corvette, the car still had some issues that emerged after its introduction in 1997. While many of these items were addressed thru technical service bulletins or factory recalls, there were a few that were serious enough that they continue to cause mild concern among fifth-generation Corvette enthusiasts.
The most notable issue with C5 Corvettes (all years) is with the steering-wheel lockout system. Installed as a theft deterrent, the steering column on a number of fifth-generation Corvettes has been known to lock down if the ignition key is inserted improperly. Even if the key is inserted just a "little bit wrong", the lockout system will misread the key, which can cause big problems for the driver including steering column lockup during operation.
While this issue was addressed with a factory recall, it's is something that you'll want to verify has been repaired properly by the dealer before considering the purchase of the vehicle.
Another (much less critical) item is the failure of the pop-up headlight motors. While this should be a readily identifiable problem (the C5 Corvette may appear to be winking at you), it is still a known issue that occurs on these vehicles, so be conscious of the fact that over time, you'll likely need to replace one, or both, of these headlight motors.
Where To Start
Setting a budget – and sticking to it – is probably the first most important part to buying any car, but most especially when considering a Corvette.
For most people, a Corvette is not going to be a daily driver, and it will likely spend a good amount of its time being driven at the racetrack, or on the weekend. Even if you are considering the car for your every-day vehicle, it is important to weigh pros and cons of purchasing new versus used, high mileage versus barely driven, base level trim versus higher-end models.
But even when considering these things, the price range of C5 Corvettes can vary dramatically, and it is important to understand how you plan on using the car so that you can narrow your search and begin to focus in on the cars that really meet your needs.
How Often Are You Going to Use It?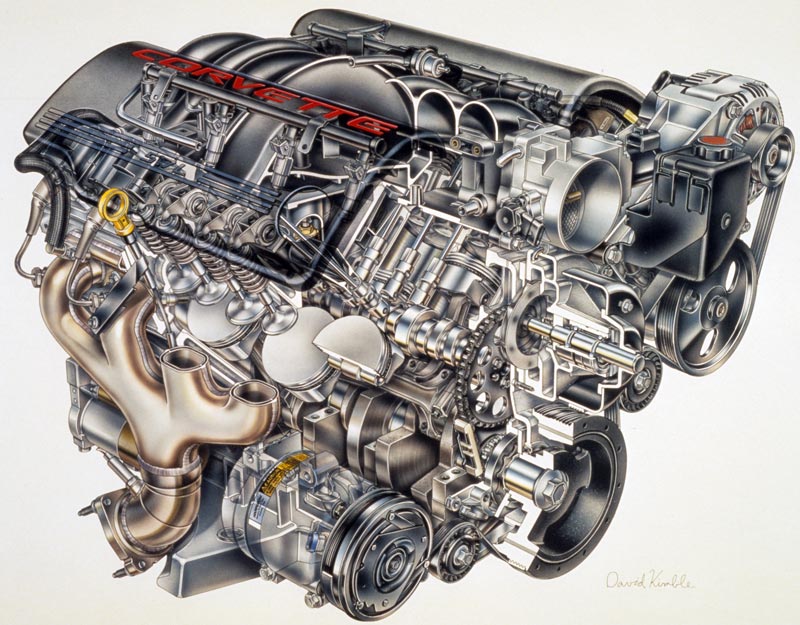 As suggested above, a Corvette is often purchased as a second (or third, or fourth….) car that is intended solely for weekend use such as car shows, cruising, track racing, etc. If this is the case, it might make sense to purchase a six-speed manual instead of an automatic transmission. For serious sport car enthusiasts, driving a Corvette with an automatic isn't even worth considering.
But what if you are driving the car every day? If you've ever sat in traffic during morning or evening rush hour, you know that it's a litany of start-and-stop driving. Driving any car with a manual transmission in this type of environment is an exercise in frustration. If your Corvette is going to be a daily driver, then the automatic transmission is definitely your friend. Along those same lines, If the car's primary use is as a daily driver, then the number of miles on the odometer needs to be a serious consideration. Cars these days are better built than any that have come before them. However, even with more stringent engineering standards, higher quality construction and better materials, a used car is still a used car.
As we mentioned earlier, the C5 Corvettes utilize LS engines. While the LS family of engines has an outstanding reputation, mileage is still a strong measure of the "how much life" the car has left in it. Higher-mileage C5 Corvettes are definitely more affordable, and you'll hear many owners praise their high-mileage cars as being very reliable, even after the odometer rolls over the 100k mark. We've seen a number of incredibly well cared for Corvettes out there that drive just like they were new – and look like it too!
If your Corvette is going to be a "weekend-warrior", then considering a higher-mileage Corvette may save you thousands and still provide you with many years of trouble-free driving. At the same time, if you are considering going on long road trips, Corvette caravans (a popular pastime for MANY Corvette owners) or the like, it is important -and highly recommended – that you have the engine thoroughly inspected by a trained GM technician prior to purchase.
Once you've determined how you plan on driving your Corvette, the next step in the process is to consider what you can realistically afford.
What Can You Afford?
Since the introduction of the C7 Corvette in 2014, and the increased availability of the C6 Corvette since the C7's introduction, the C5 has become a very affordable model – with many lower mileage cars available on the market for under $20,000.00. Even the higher-priced Z06 Corvettes have become increasingly affordable, and, like its coupe and convertible counterparts, examples have been seen listed around twenty-grand.
However, the price of a Corvette can be a little misleading.
While its probable that you'll find even lower mileage (less than 75,000 miles) for $20k or less, you need to understand what you are getting for that price.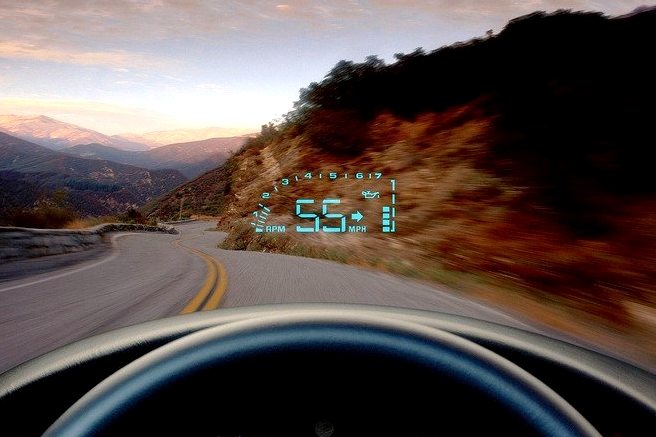 Beginning in 2001, Chevrolet introduced trim packages in their Corvettes that provided consumers with bundled options that enhanced the driver's experience. These packages, which were known as "Preferred Equipment Groups" and featured bundled options including:
A Heads Up Display (HUD)

A Power-Telescopic Steering Column

Electrochromatic Mirrors

Driver Seat Memory Package

Twilight Sentinel (auto-dimming mirrors for night driving conditions)
Even at its introduction in 1997, the fifth-generation Corvette could be ordered with several options that did not come standard on the base-model cars. As such, it is important to look beyond the price-tag and the mileage, and evaluate what options are most important. For some, it might be the type of wheels on the car (chrome versus painted, for example), while others might want the technology to be more robust – a heads-up display and a Bose stereo. Whatever the options, reviewing the options that were available during each model year and identifying the options that are important to you will help narrow down your search considerably.
What To Look For
Even before you find "the one," you will spend a lot of time looking at Corvettes. Whether you choose to shop online, visit a local dealership, or even consider purchasing a car at an auction, having a clear understanding of what to look for will help ensure you find a car that will make you happy for many years to come. The process itself can be a lot of fun and you'll likely see a wide variety of cars – from bone-stock to highly-modified – that might catch your eye. This list of items will help you identify potential issues with each car along the way.
(NOTE: This list, while somewhat extensive, is not a complete list of potential issues. As always, we encourage you to take any car you might consider purchasing to a reputable dealer or mechanic for a more advanced inspection.)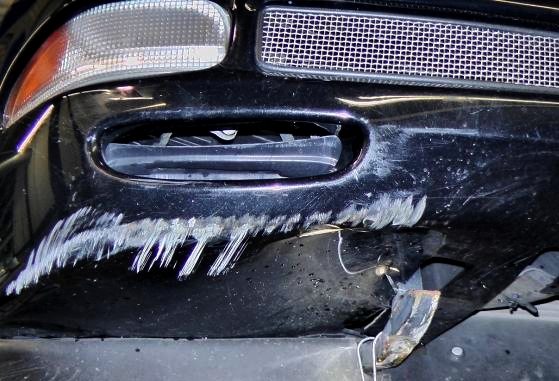 Exterior
Because Corvettes sit so low to the ground, there is always the risk of damage to the front fascia, fenders, quarter panels, etc.

Before you begin your inspection, look beneath the car for any identifiable damage to body panels (scratched, torn, cracked or shattered.)

The front airdam on the fifth-generation Corvette is known to take a fair amount of punishment during vehicle operation.

General Motors identifies the airdam as a "wear" part.

In the event the air damn is scraped up, it may require replacement and is a necessary component to ensure the car "breathes" (gets adequate air to cool the engine) properly. If the air damn is hanging or missing (even partially – it comes in 3 pieces) this could be an early warning of larger issues. Even if the car checks out, make sure that the air damn is in good condition or replace it after purchase.

Be observant of panel-edge seams (look at space between panels such as the fender and door line, fender and hood, etc.).

Look at the paint closely and look for any disparity between panels. This could indicate that a panel(s) may have been replaced. Similarly, raise the hood and check for worn or replaced screws that hold body panels in place.

Open all components – the hood, the doors, the fuel door, and the rear hatch – and look for paint overspray or mis-match in paint colors.

Again, this can indicate that the car was involved in an accident or suffered some kind of body damage.

Inspect the tires!

Make sure that the installed tires have good tread on them. One rule of thumb that is often referenced is the "Honest Abe" approach. Take a penny and insert it so that Lincoln's head is in the tread. If you can see the top of the president's head, then the tire tread is considered low and will need to be replaced.

When inspecting the tire tread, make sure you turn the front wheels all the way to the right and left, and check for tire wear on the inside of the tire. Uneven wear could indicate an alignment issue.

In addition to tire tread, inspect the type of tire installed. Corvettes come with run-flat tires from the factory. These are installed because Corvettes do not have a spare tire or jack. Some sellers (especially private sellers) may indicate that they've replaced the tires with regular, less-expensive tires that match the specified size, but if they aren't run-flat tires, you run the serious risk of getting stranded in the event of a flat tire.

Keep in mind that a new set of tires for any C5 Corvette can cost as much as $1,800 for a set of four run-flat tires.

On Z06 Corvettes (2001-2004), ask if the car has the flat-tire kit (which includes a special tire pump and fix-a-flat type inflation canister. While the Z06 should also be equipped with run-flat tires, this additional protection may save you unnecessary wear on the wheel rim or even the suspension if a flat tire does occur.

While inspecting the tires, take a few minutes to inspect the rims as well.

Look closely for scuffs or other damage.

INSPECT THE ENGINE!

Overlooking the engine and mechanical components of a car is one of the most common mistakes made by people considering the purchase of a used vehicle. In many (most) instances, a used car does not include a warranty, and even those that do are generally only good for 3 days or 1,000 miles.

Start by looking at how clean the engine is. A clean engine indicates a well-cared-for car. Corvette owners love to show off their vehicles, so a clean engine often means that the car's owner has taken good care of the entire car.

Look closely at the valve covers, cylinder heads, and exhaust manifold. Look for any indications of leaks or discoloration. Oil leaks around the valve covers could indicate hard driving and be symptomatic of other issues that will require repair.

If possible, inspect the cooling system. Make sure that Dexcool antifreeze has been used if the system has been flushed.

Inspect the plug wires (if possible) for cracks or discoloration.

Before driving the car, start the car and let the engine run. Listen for any "abnormal" sounds. If you hear anything that sounds out of the ordinary, make a list and inquire about each.

Drive the car with the radio off and listen to the engine. Make sure you listen for any knocking, pinging, squealing, humming or grinding sounds. These could indicate issues ranging from a failing drive belt to damaged valve lifters. While not all engine sounds indicate an issue, this step is an important part of the car buying process and should not be overlooked.

NOTE: We strongly recommend that you have the engine inspected by a professional mechanic before purchasing any Corvette. While the LS1 (coupe/convertible) and LS6 (Z06) engines are known for their durability and reliability, even the best engine requires proper care and maintenance. Purchasing an engine that has been poorly or improperly maintained can result in expensive repairs!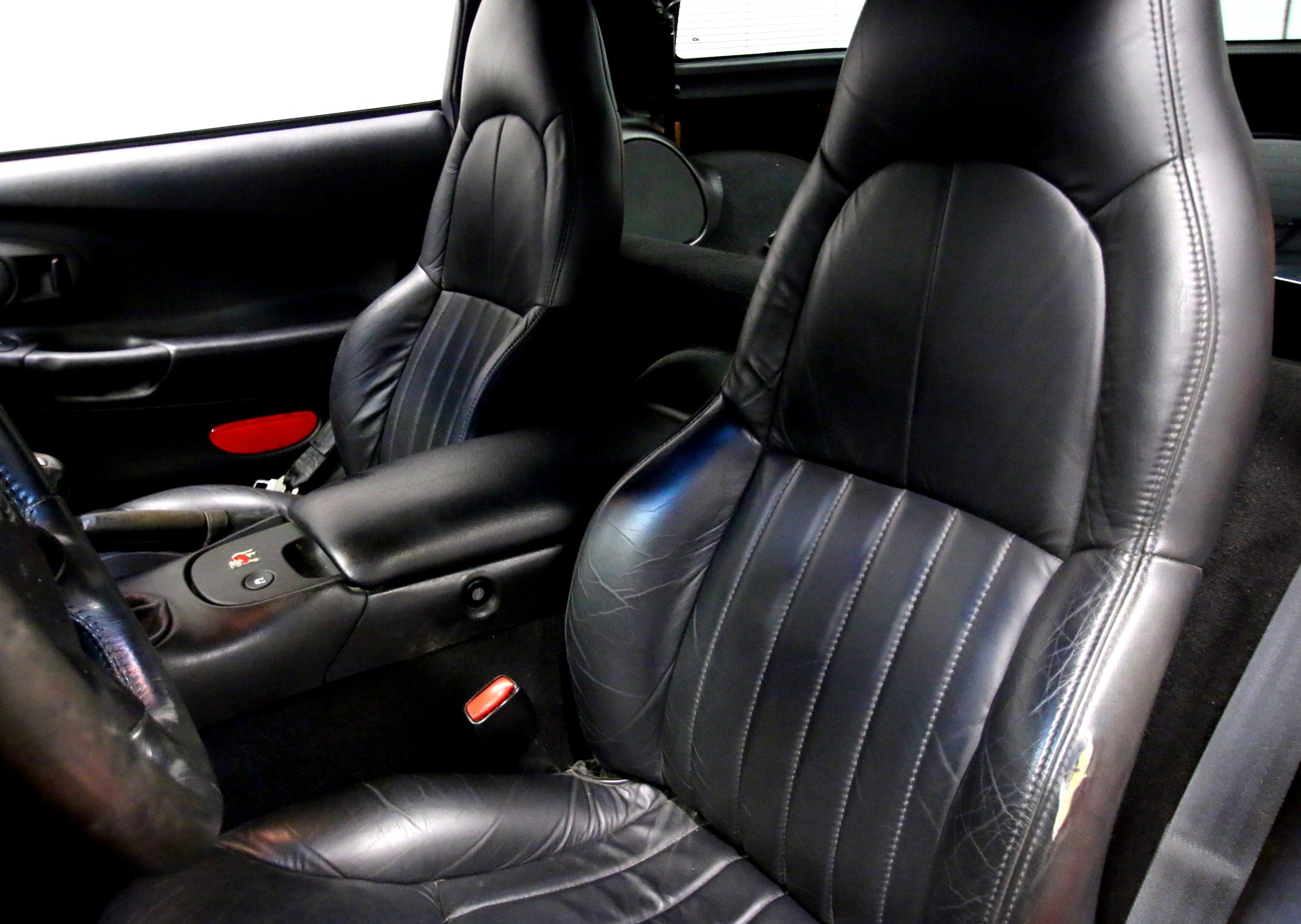 Interior
Before entering the vehicle, inspect the driver's seat closely. The driver's seat of any Corvette is a great indicator of how well the car was maintained. Look for tears in the side bolsters, the seams, and in the headrest areas. Look at the condition of the leather. Is it faded or cracking? Properly maintained leather should remain soft and supple. If the seats are faded, cracked or peeling, these indicate a poorly maintained interior which often translates into a poorly maintained car.
If the car has seat covers installed, remove them and inspect the factory seats beneath. In some instances, owners will cover the seats to protect the factory finishes, but its just as likely that those seat covers are there to cover something else up.
Operate every electronic device on the car's interior.

Like the engine (above) this is an area where things often get overlooked. At a minimum, you should inspect all of the following items:

The driver door handle.

The passenger door handle.

The driver window switch.

The passenger window switch.

The driver door lock button.

The passenger door lock button.

The driver/passenger sideview mirror controls.

The driver and passenger power seats (if so equipped).

The turn-signal switch. (Have someone inspect the front and rear exterior turn signals to ensure operability.)

The cruise control switch.

The wiper switch (check delay modes and all speeds.)

The windshield washer/wiper switch (make sure the washer fluid sprays evenly on the windshield!)

The headlight switch – NOTE: The C5 Corvette uses "pop-up" headlights. Make sure that both units roll open and closed easily, and at the same time. If one or the other delays during this inspection, it could indicate an issue with the headlight drive motors.

High beam/low beam switch.

Brake pedal (have someone inspect the brake lights.)

The stereo, including all components:

Cassette deck (if so equipped).

CD Player (if so equipped).

MP3 Input (if so equipped).

Left and Right stereo channels.

Volume Control.

Channel Selector.

Preset channel buttons.

HUD (Heads-Up Display) if so equipped.

Adjust brightness control

Adjust position switch

All other dashboard control switches (which will vary based on the options the C5 was equipped with from the factory.)

Heater/AC Control

Rear defogger switch.

Seat warmer switches (if so equipped.)

Ride Selection Control Switch (if so equipped.)

Auto-dimming rearview mirror (if so equipped.)

Cigarette/auxiliary power ports.
Make sure to drive the car until it reaches normal operating temperature.

Drive it in both city and highway conditions. Make sure that no warning lights are lit on the dashboard or, if they are, have them inspected by a neutral, third-party mechanic who will be able to indicate its potential cause.

When operating the car, pay close attention during braking.

Make sure that, while braking, the car slows down in a smooth, even manner. If you feel a pulsing during braking, it could indicate that the brake rotors are warped. A grinding or squealing sound could be indicators that the brake pads are worn and will need to be replaced.

NOTE: Inspect the brake rotors. If you inspect them after vehicle operation, make certain that you DO NOT TOUCH THEM. They will likely be heated and can cause serious injury (burns.)
In addition to all of the electronic controls in the car, make sure to test/inspect the parking brake (especially on Corvettes equipped with a manual transmission.)

Make certain the parking brake fully engages and disengages. This can easily be tested by bringing the car to a stop on a gradual incline, engaging the parking brake, and removing pressure from the vehicle's brakes. If the car remains stationary, the parking brake is engaged and operating.

If the car has a transparent top, inspect it for crazing (small, hairline cracks in the glass).

Make sure that the glass top is transparent (not hazy or hard to see thru.) While this is an accessory item and not critical to the operability of the car, it is still an indicator of how well the car was taken care of.
Other Considerations
Believe it or not, color affects price! Between 1997 and 2004, Chevrolet produced the Corvette in more than 20 distinct colors ranging from the traditional red and black, to all shades of blue, green, purple, yellow, silver, white and more. While color may be a major consideration for some, you may be able to save a fair amount of money if you are willing to purchase a Corvette that comes in a less-traditional color.

Market research indicates that red and black Corvettes often have the highest asking price. Yellow is also a more highly sought-after color.

Shades of blue and silver are somewhat less desirable, which often translates into less expensive.

The least expensive models tend to be light blue, white and green. Ironically, these colors are also less common because fewer Corvettes were ordered new with these color choices, but if you can find a C5 Corvette in one of these colors, you'll likely save money on your purchase and end up with a car that is more unique!

Sometimes "less is more".

As any Corvette owner will tell you, there is no other driving experience that compares to the exhilaration of driving (and owning) a Corvette. At the end of the day, all of the extras found in the higher trim packages such as the HUD, the higher end stereo, some of the other electronic extras are fun, but their absence does not detract from the elation of pressing the accelerator pedal to the floor and feeling yourself get thrown back in the driver's seat! If you can live without the "extras", you can save a lot of money on the purchase of your vehicle and, speaking from experience here, you will still end up with a lot of Corvette – and moreover, a lot of FUN!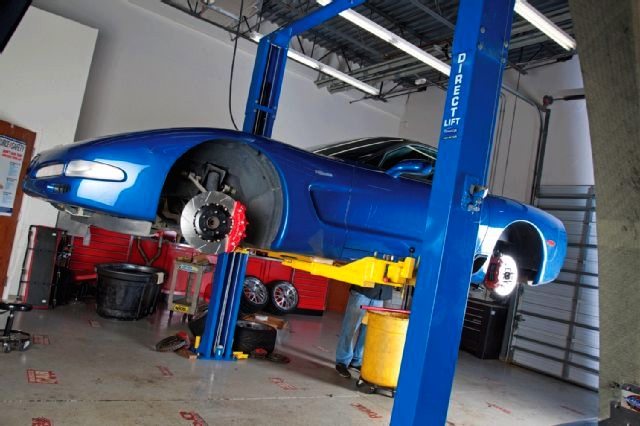 Get the Facts
Even after carefully inspecting any car, it is still incredibly important to know as much about the car as possible. Fortunately, there are a number of companies out there that can provide you with a detailed history of the car you're considering buying. Companies like CarFax.com and Autocheck.com (amongst others), can provide you with information about accidents, number of previous owners, service history, where the vehicle originated (where it was originally sold), etc. These reports are a valuable tool and should definitely be purchased as part of the car buying process.
We've said it before, and we're going to say it again – take time to have the car inspected by a professional mechanic. Chevrolet dealers have trained mechanics – many have Corvette specific mechanics – who can properly inspect your vehicle prior to purchase. One item to consider is scheduling a time with your mechanic prior to scheduling time to go look at a vehicle. This will ensure that you can have the car inspected by a mechanic at the same time you are inspecting it yourself.
Owning a Corvette can be an amazing experience. Hopefully this article will help you navigate the many choices that are available on the market today. Remember that less-expensive doesn't always mean less-quality. There ARE great deals out there. By being informed and taking the time to properly inspect each vehicle you are considering, you'll have the tools needed to make a successful purchase and join thousands of other happy Corvette owners who share a love affair with the open road.