Everything You Want to Know About the 1954 Corvette, All in One Place.
The 1954 Corvette began production in December, 1953. Although the first fourteen or fifteen '54 Corvettes were built in Flint, Michigan (like all of the 1953 Corvettes) GM shifted Corvette's production to a newly renovated assembly plant in St Louis, Missouri. This plant was designed to produce more than 10,000 Corvettes a year.
There were very few initial design changes between the 1953 and 1954 model Corvettes, although refinements would be made throughout the 1954 production year. For example, the 1953 Corvette had two short stainless-steel exhaust outlets protruding inboard of the rear fenders.
This design resulted in exhaust gases being sucked back against the rear end of the car, thereby staining the paint. As a result, the 1954 model had longer outlets that were run below the car's body.
Other changes included relocating the fuel and brake lines inboard of the right-hand main frame rail, providing them with additional protection. Also, the canvas tops and rails were changed from black to tan.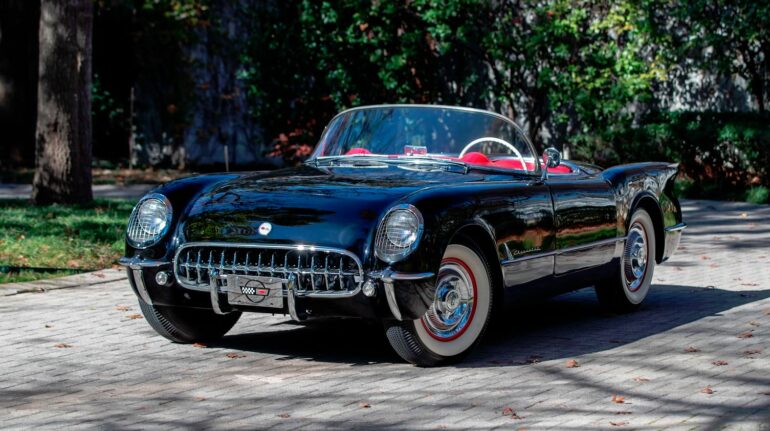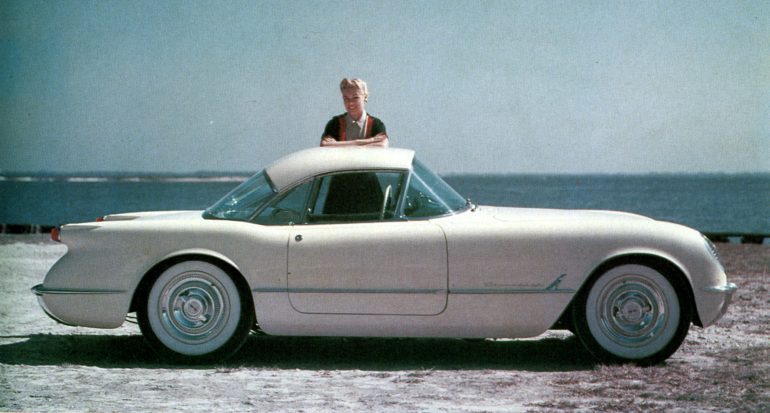 The Best Resource for 1954 Corvette News, Auctions, Reviews & Videos
Get all the latest news stories, upcoming auctions, prices, videos and more about the 1954 Chevrolet Corvette! The latest headlines here.