C4 Corvette Engines – The Full List & Guide
In 1983, GM finally released the highly-anticipated fourth-generation Corvette, after more than a decade of third-gen production. The "all-new" C4 Corvette debuted to a frenzy of publicity, as many clamored to see what GM had in-store. The C4 Corvette would ultimately enjoy a lengthy run all of its own, spanning 13 years of production.
During this period, GM installed a number of memorable powerplants beneath the C4's hood. Many of these engines proved to be quite innovative in design, even when saddled with newly-mandated emissions equipment of the era.
The following is a comprehensive guide to Corvette powerplants offered during the C4 era.
L83 5.7L 350CI Cross-Fire V8: 1984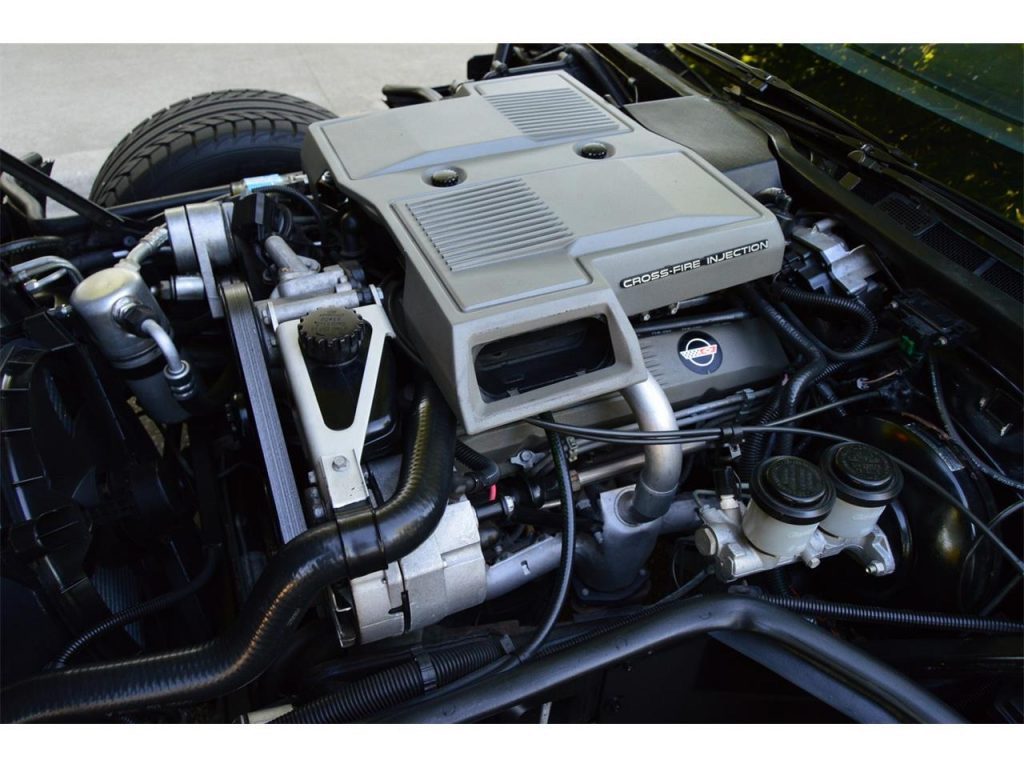 One can seldom recount the Corvette's colorful history without discussing the now-infamous 350 small-block. In truth, the Corvette utilized the 350 small-block V8 in many forms, some receiving more fanfare than others. Unfortunately, there were also a few variants of the 350CI V8 that received their share of ridicule as well.
One such engine, which is seldom recalled in a favorable sense, is the 1984 L83 small-block. This engine, often known as the "Cross-Fire" V8, came equipped with a somewhat hastily-designed dual throttle body injection system. This was necessitated by the stringent EPA and CAFE emissions standards of the day.
At the end of the day, the Cross-Fire V8 leveraged only 205 horsepower, while producing 290 lb-ft of torque. This small-bock served as a carry-over from 1982 C3 production, making only a single appearance during the Corvette's fourth generation, before being discontinued in 1985.
L83 350CI V8 Corvette Engine Specs
Horsepower: 205 hp @ 4,300 rpm
Torque: 290 lb.-ft @ 2,800 rpm
Compression Ratio: 9.00:1
Displacement: 350CI (5.7L)
Cylinder Bore: 4.00" (101.6 mm)
Stroke: 3.48" (88.39 mm)
L98 5.7 L 350CI V8: 1985-1991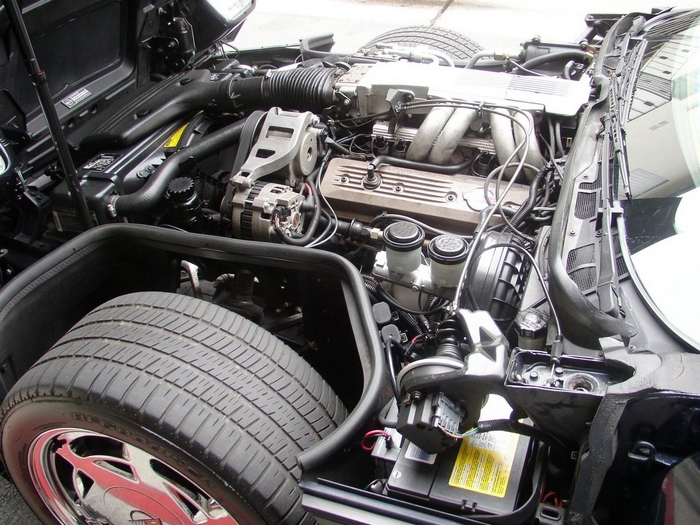 It is no secret that the Corvette suffered immensely at the hands of early emissions mandates issued during the 1970s. In short order, the famed big-block era came to a screeching halt, leaving behind only choked-down variants of GM's famed 350CI small-block. By the 1980s, the Corvette was in desperate need of real muscle, as the Corvette's Cross-Fire V8 struggled to produce 200 horsepower.
Luckily, by 1985, matters had begun to improve once more, with the release of GM's L98 350CI small-block. This engine featured an innovative Tuned-Port fuel injection system and capitalized upon the use of a .5 higher compression ratio than the Cross-Fire V8 before it.
Although not as powerful as many Corvette powerplants past or present, the L98 small-block provided a much-needed step in the right direction, in terms of performance. This engine produced 230-250 horsepower and 330-350 lb-ft of torque, depending upon the year of production.
L98 350CI V8 Corvette Engine Specs
Horsepower: 230-250 hp @ 4,000 rpm
Torque: 330-350 lb.-ft @ 3,200 rpm
Compression Ratio: 9.00:1 – 9.50:1 – 10.0:1
Displacement: 350CI (5.7L)
Cylinder Bore: 4.00" (101.6 mm)
Stroke: 3.48" (88.39 mm)
LT5 5.7L 350CI V8 (ZR-1): 1990-1991, 1996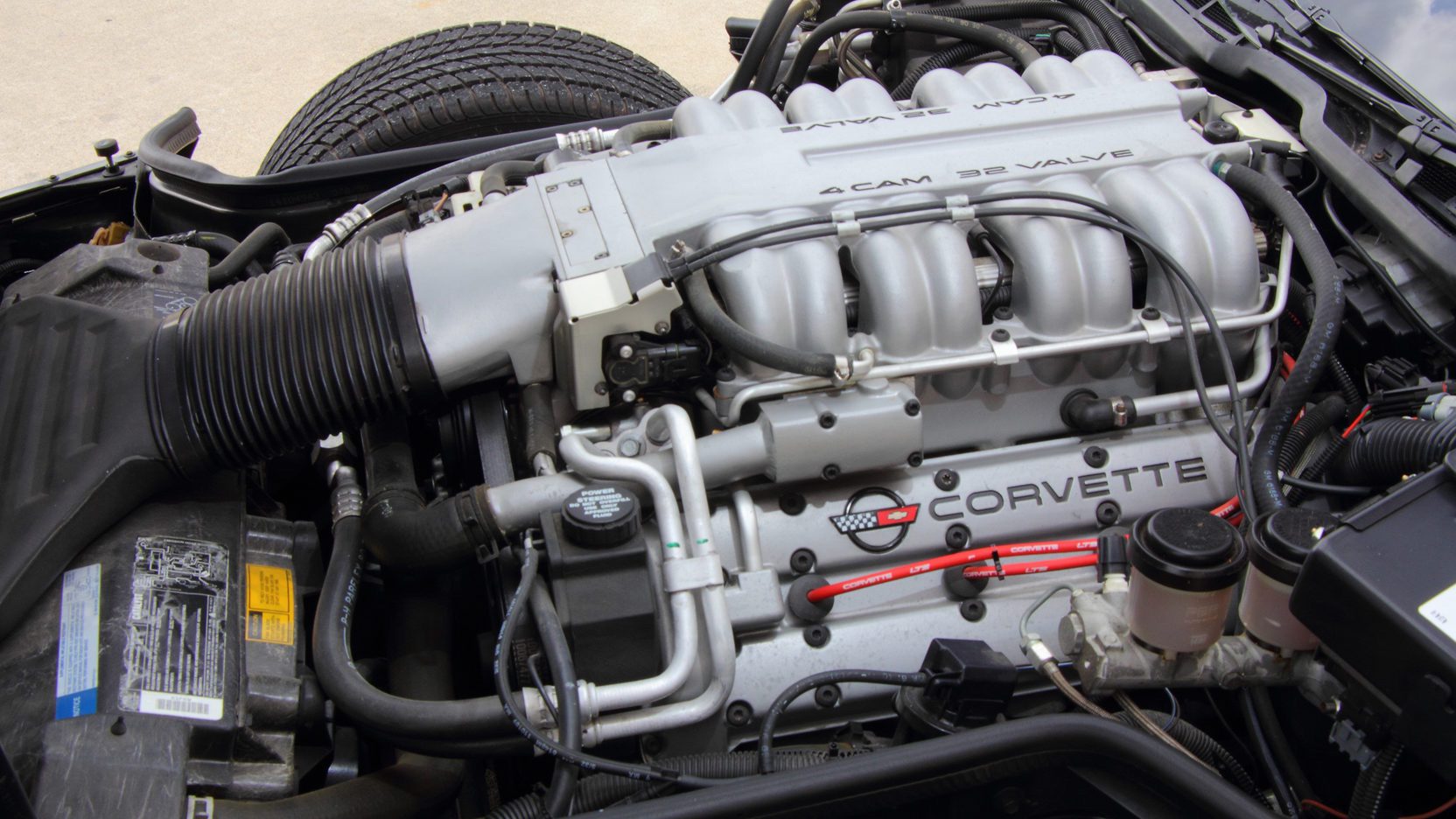 During the early 1990s, the Corvette was still desperately attempting to regain its prior street-cred. The implementation of emissions mandates during the 1970s and 80s had severely crippled the Corvette's performance, leaving GM's premier sports car without its usual pep. However, this all changed with GM's unveiling of the LT5 350CI small-block.
The LT5, originally designed by GM-owned Lotus, proved quite formidable beneath the Corvette's hood. This engine remained true to GM's standard 350CI architecture, which included the use of 4.4" cylinder bores. Ironically enough, this was in contrast to Lotus' proposal to use 4.5" bores, which would have ultimately yielded an increase in output, to the tune of 25 additional horsepower.
Nonetheless, GM's LT5 was a hit, serving as the powerplant of choice for ZR-1 Corvettes of the era. This engine produced 375 horsepower at 6,000 RPM, and 370 lb-ft of torque at 4,800 RPM, proving more than capable of handling most competition, on both the street and track.
LT5 350CI V8 Corvette Engine Specs
Horsepower: 375 hp @ 6,000 rpm
Torque: 370 lb.-ft @ 4,800 rpm
Compression Ratio: 11.0:1
Displacement: 350CI (5.7L)
Cylinder Bore: 3.90" (99.06 mm)
Stroke: 3.66" (92.96 mm)
LT1 5.7L 350CI V8: 1992-96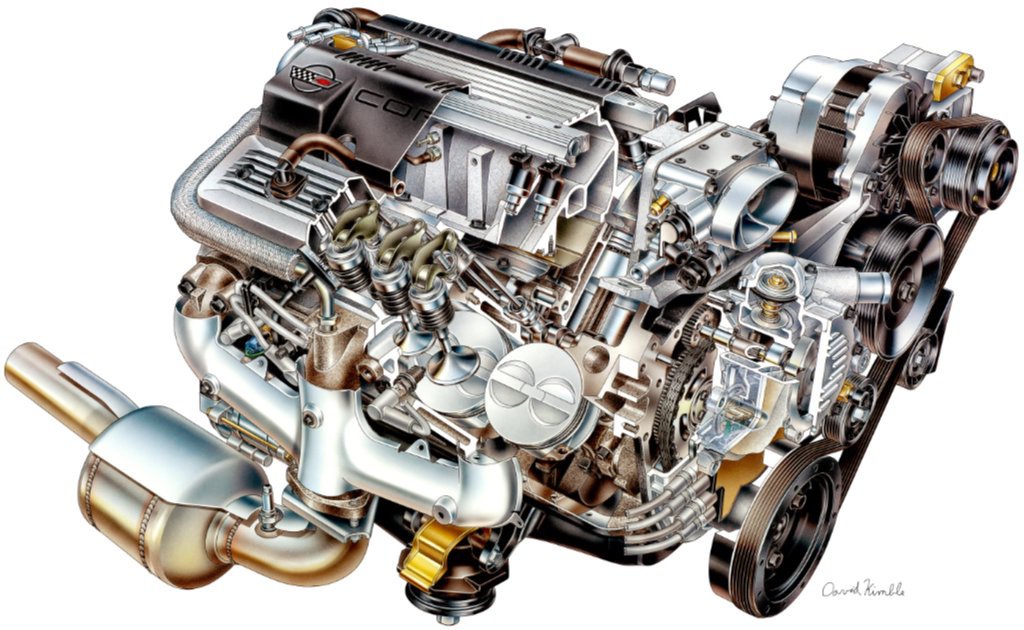 The Corvette's return to performance superiority following the emissions mandates of the 1970s did not occur overnight. Quite the contrary, it took more than two decades for the Corvette to once again achieve the same level of output that it had during the late 1960s. The Corvette's path to revitalization was marked with the release of several stellar small blocks, each incrementally more powerful than that before it.
One such engine is the 5.7-liter LT1, which initially debuted in 1992. This stellar small-block featured a multi-port fuel injection system, high-performance camshaft, and free-flowing cylinder heads. More complete combustion was also facilitated through the use of a reverse-flow cooling system, which routed through the engine's cylinder heads before the engine block itself, allowing for higher cylinder temperatures.
The LT1 produced 300 horsepower at 5,000 RPM, as well as 340 lb-ft of torque at 4,000 RPM. As such, the LT1 provided 50 additional horsepower over the L98 before it, producing noticeable performance gains, of which many consumers were quite fond.
LT1 350CI V8 Corvette Engine Specs
Horsepower: 300 hp @ 5,000 rpm
Torque: 330-340 lb.-ft @ 4,000 rpm
Compression Ratio: 10.4:1 – 10.5:1
Displacement: 350CI (5.7L)
Cylinder Bore: 4.00" (101.6 mm)
Stroke: 3.48" (88.39 mm)
LT4 5.7L 350CI V8: 1996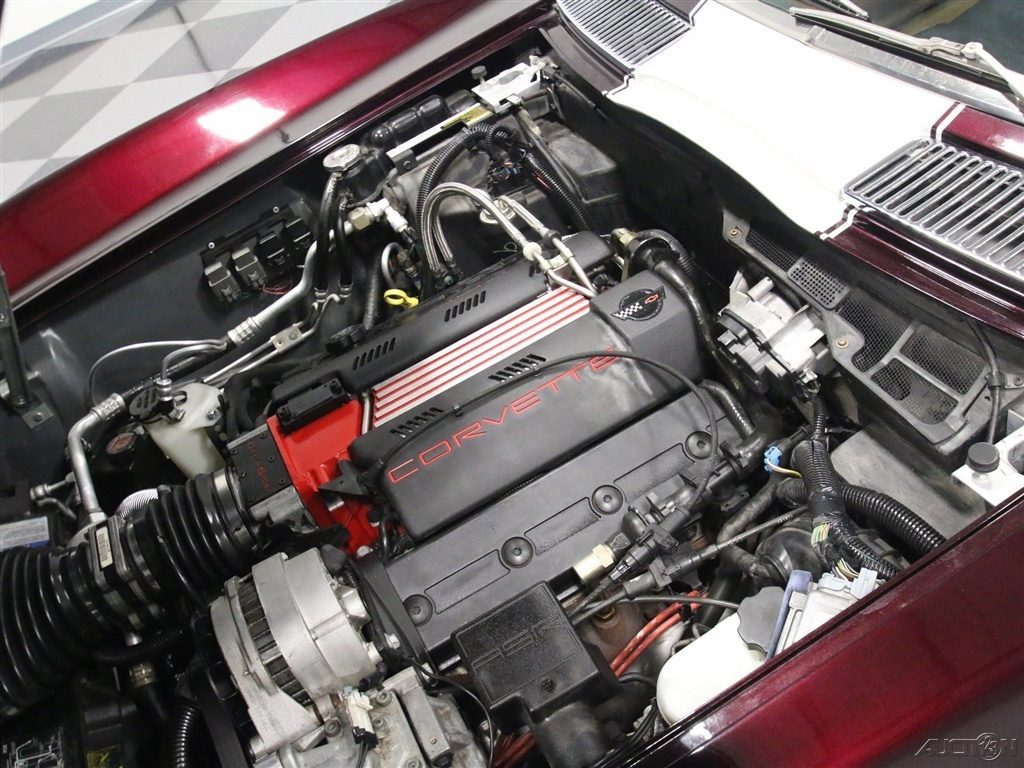 True to form, those behind the scenes within the Corvette design and development department intended to send the C4 out on a high note. This, of course, would involve supplying the outgoing 1996 C4 with copious amounts of horsepower. To do this, all 1996 Grand Sport Corvettes were equipped with an upgraded version of the base LT1, known as the LT4.
The LT4 harbored a few technical advantages over the Corvette's base LT1 powerplant, which included a slightly higher compression ratio of 10.8:1. The LT4 also featured specialty aluminum cylinder heads, which housed larger intake and exhaust ports.
Without a doubt, the LT4 overshadowed the bulk of Corvette engines to have arisen during fourth-gen production, primarily due to its noteworthy performance specs. The LT4 proved more than capable, churning out 330 horsepower, and 340 lb-ft of torque.
LT4 350CI V8 Corvette Engine Specs
Horsepower: 330 hp @ 5,800 rpm
Torque: 340 lb.-ft @ 4,500 rpm
Compression Ratio: 10.8:1
Displacement: 350CI (5.7L)
Cylinder Bore: 4.00" (101.6 mm)
Stroke: 3.48" (88.39 mm)