Everything You Want to Know About the 2018 Corvette, All in One Place.
Although the big announcement for 2018 was the introduction of the Carbon 65 Edition Corvette, the engineers at Corvette were still looking at ways to refine and improve upon the base model coupe, convertible and Grand Sport models. Most of the options offered in earlier iterations of the C7 Stingray were carried forward once more for the 2018 model year.
Structurally, the 2018 Corvette Stingray was composed of lightweight materials, which included an aluminum frame, a carbon fiber hood and removable roof panel, composite fenders, doors and rear quarter panels. Additionally, carbon-nano composite underbody panels were installed to help the car achieve an optimal 50/50 front-to-rear balance.
All variants of the Corvette (including the Z06 – more below) were offered in three different trim packages – 1LT, 2LT and 3LT (or 1LZ, 2LZ and 3LZ for the Z06). While each of these packages included specific equipment and upgrade components, the offerings were largely the same as in years past.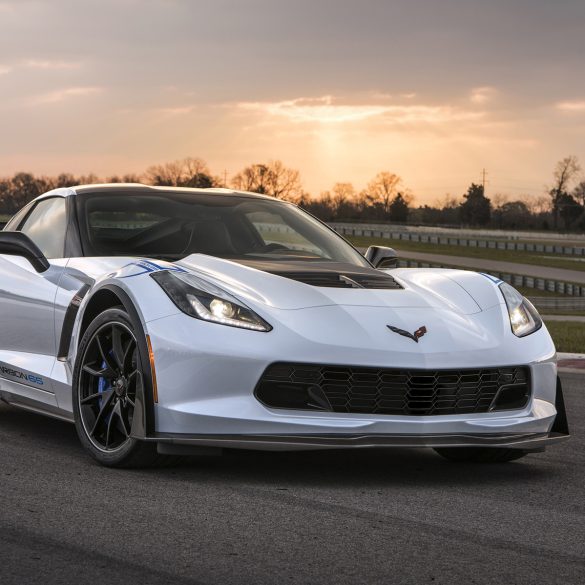 The Best Resource for 2018 Corvette News, Auctions, Reviews & Videos
Get all the latest news stories, upcoming auctions, prices, videos and more about the 2018 Chevrolet Corvette! The latest headlines here.