Scot presses on as we reach the eleventh episode on this epic conversion of his 1975 C3 Greenwood Widebody to a Pro-Touring race car. If you need a review of Scot's build or missed an episode, here are the links: part one, part two, part three, part four, part five, part six, part seven, part eight. part nine, and part ten. Let's get after it!
We last left off with Scot making some modifications to the body for better fitment on the C4 chassis, and now he addresses some cosmetic items, beginning with painting the engine bay.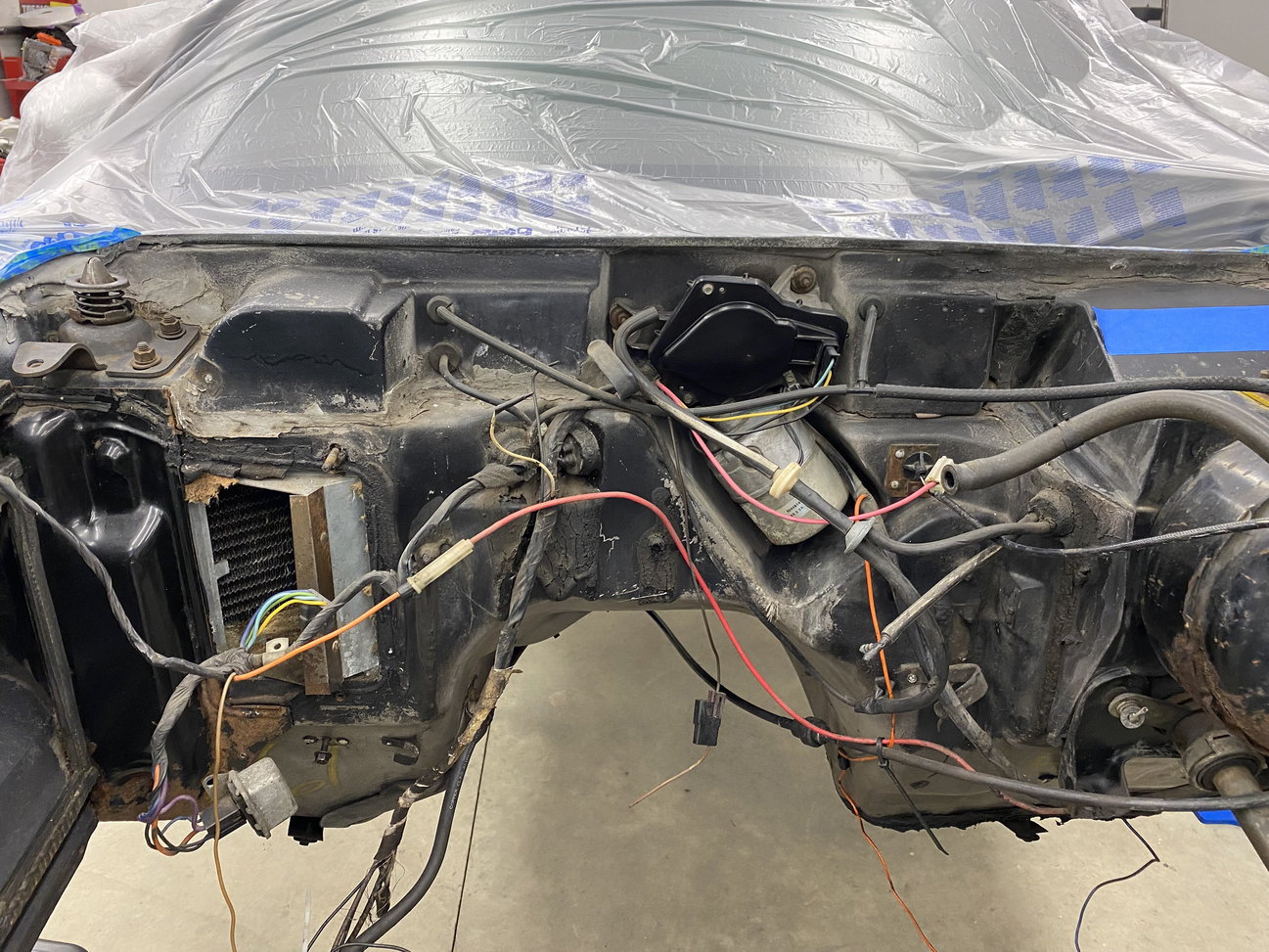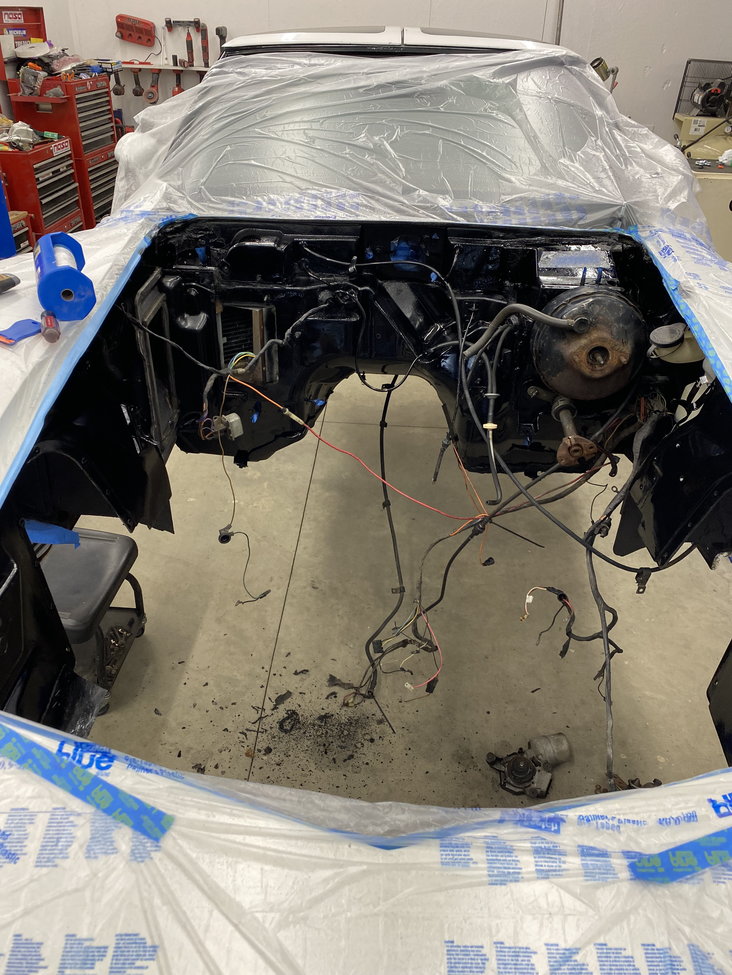 If you're noticing that nasty brake booster, so am I, and Scot notes, "When the dash comes out I will replace the brake booster and master cylinder and install a clutch pedal." The inner fender wells are done, as is the engine bay, and the appearance painting is completed!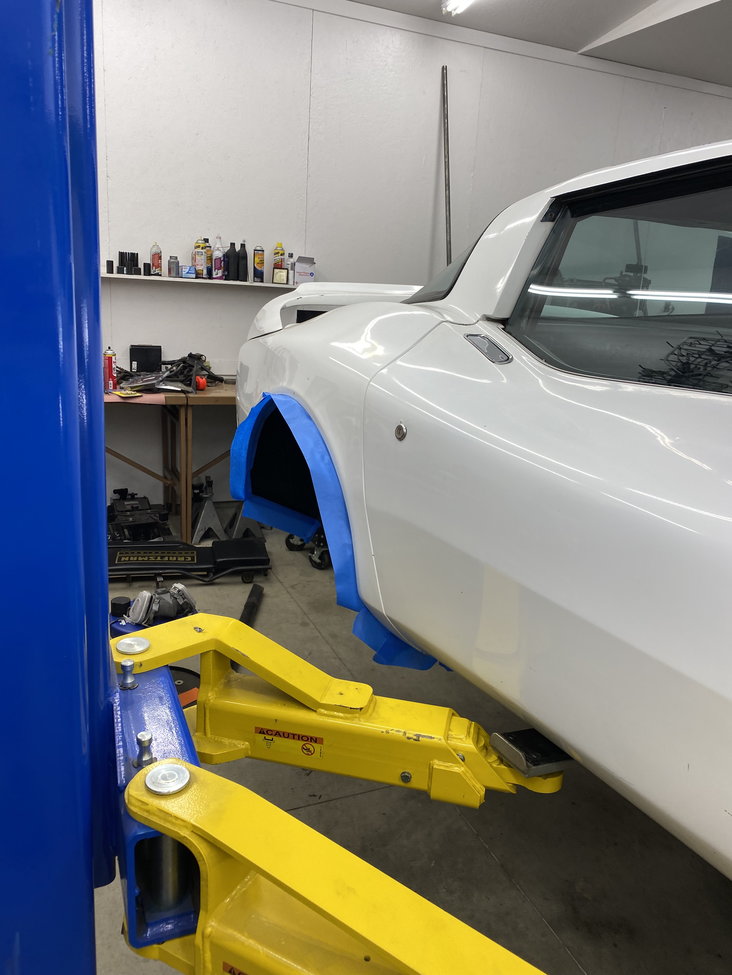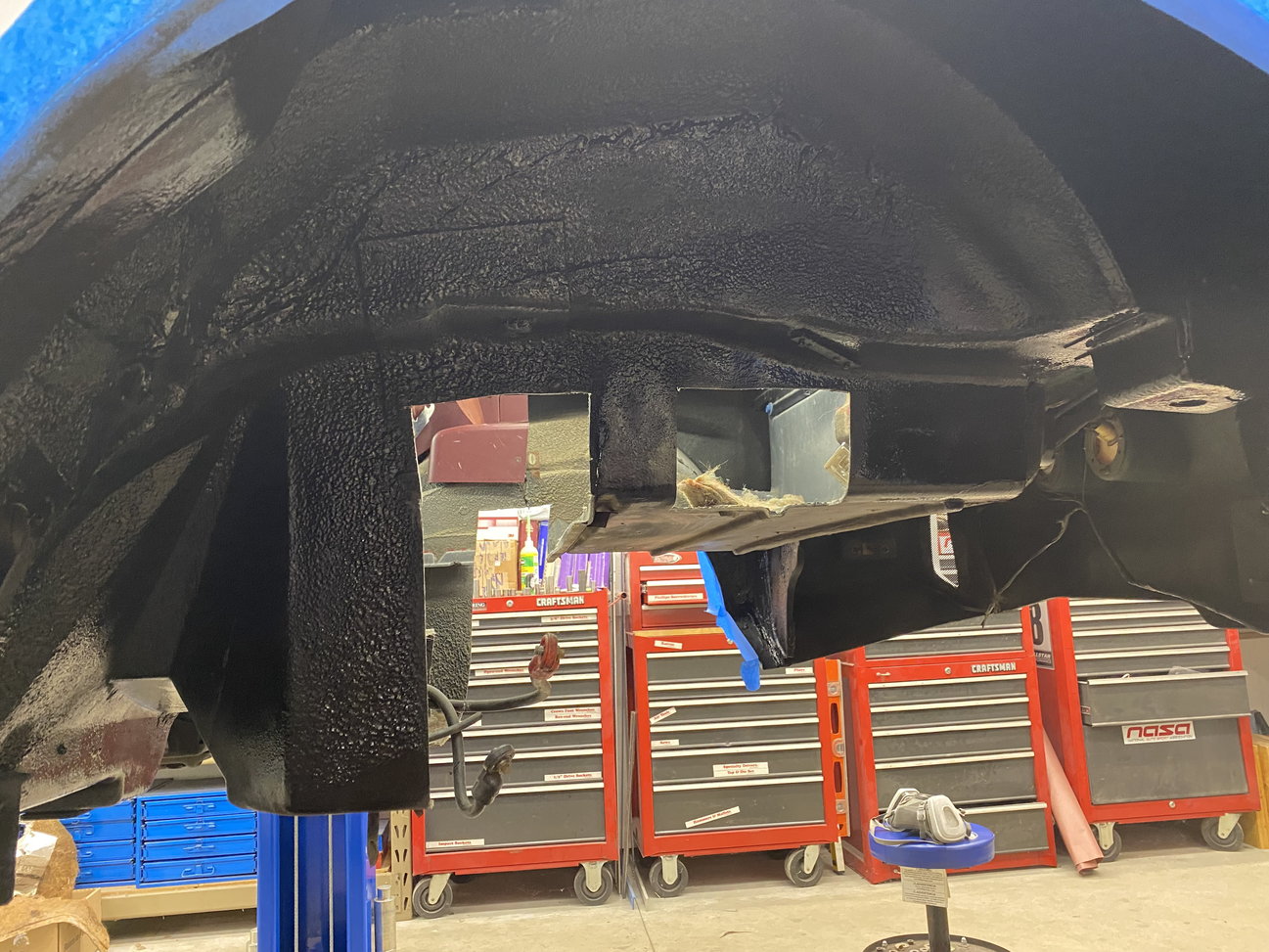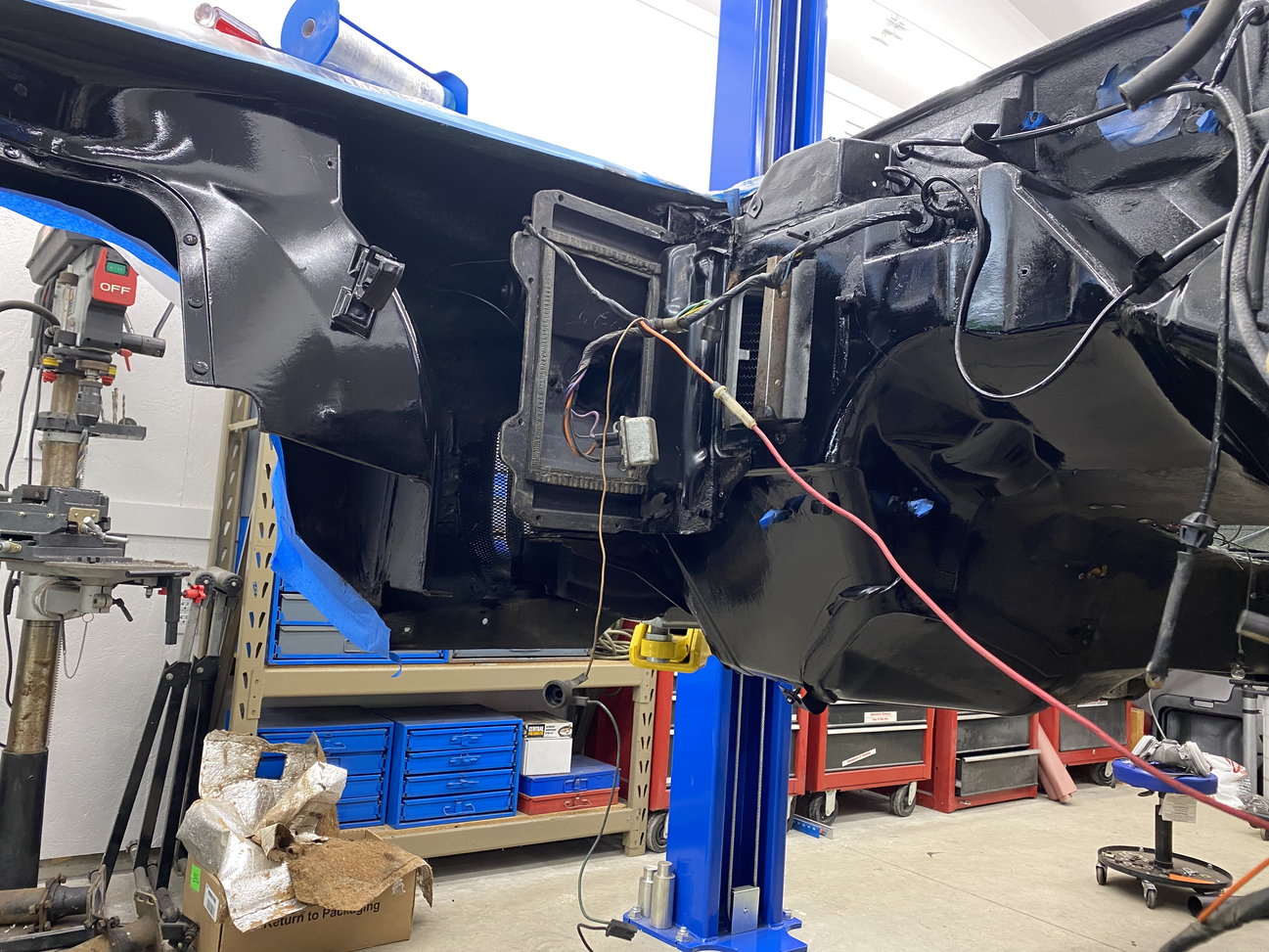 I've commented on how nice Scot's shop is before, and he takes a moment to reflect on it. "My garage and tools sure make these projects even more enjoyable! I love doing these projects… Always trying to expand my skills." You've got to appreciate the mindset and positivity during this daunting build. Next up is the dash and steering column removal, along with all the gauges.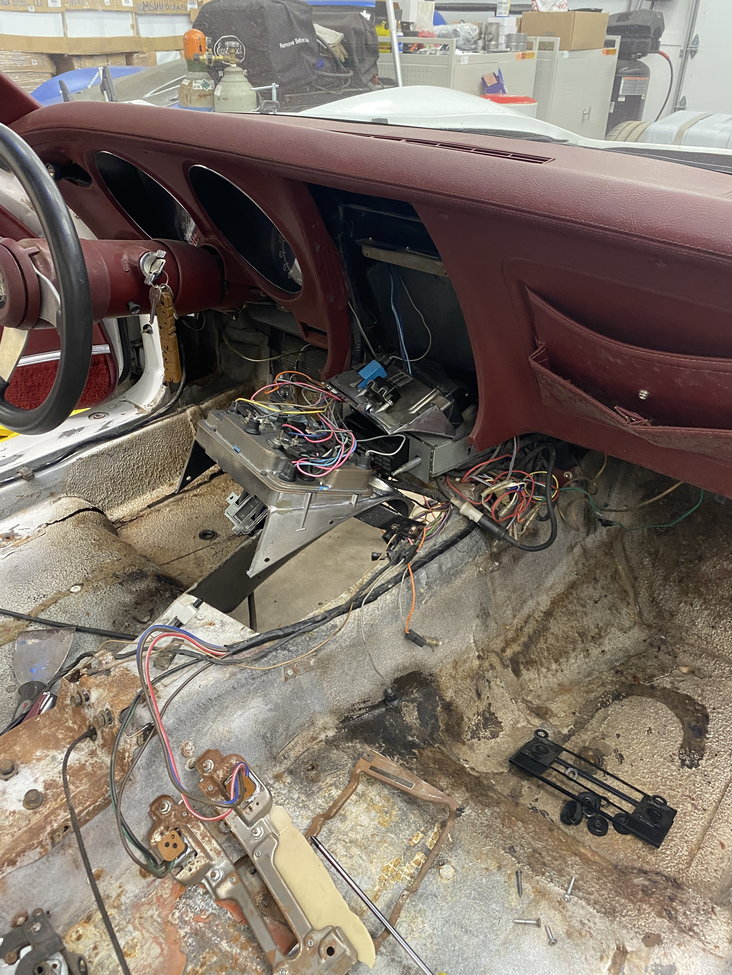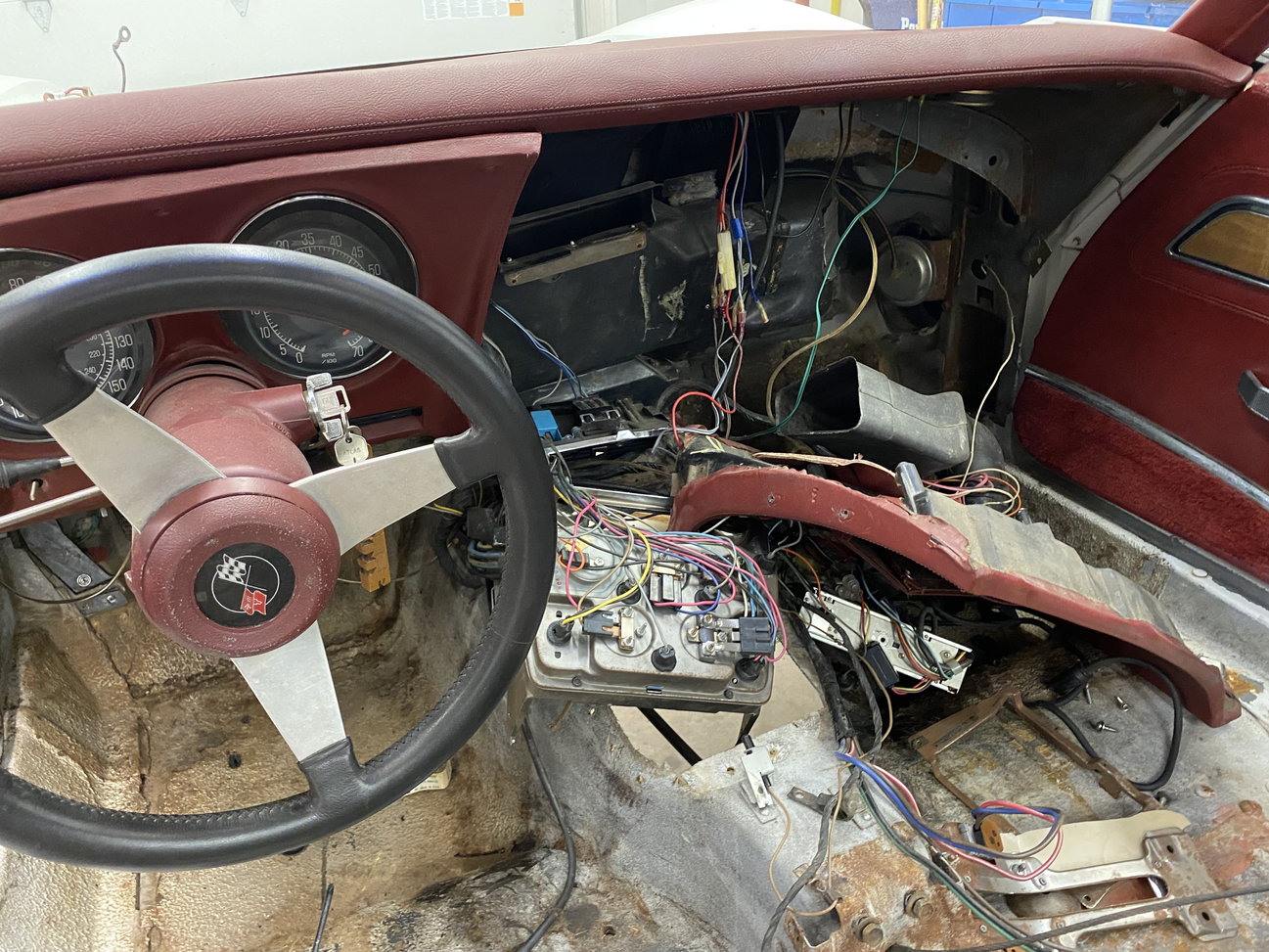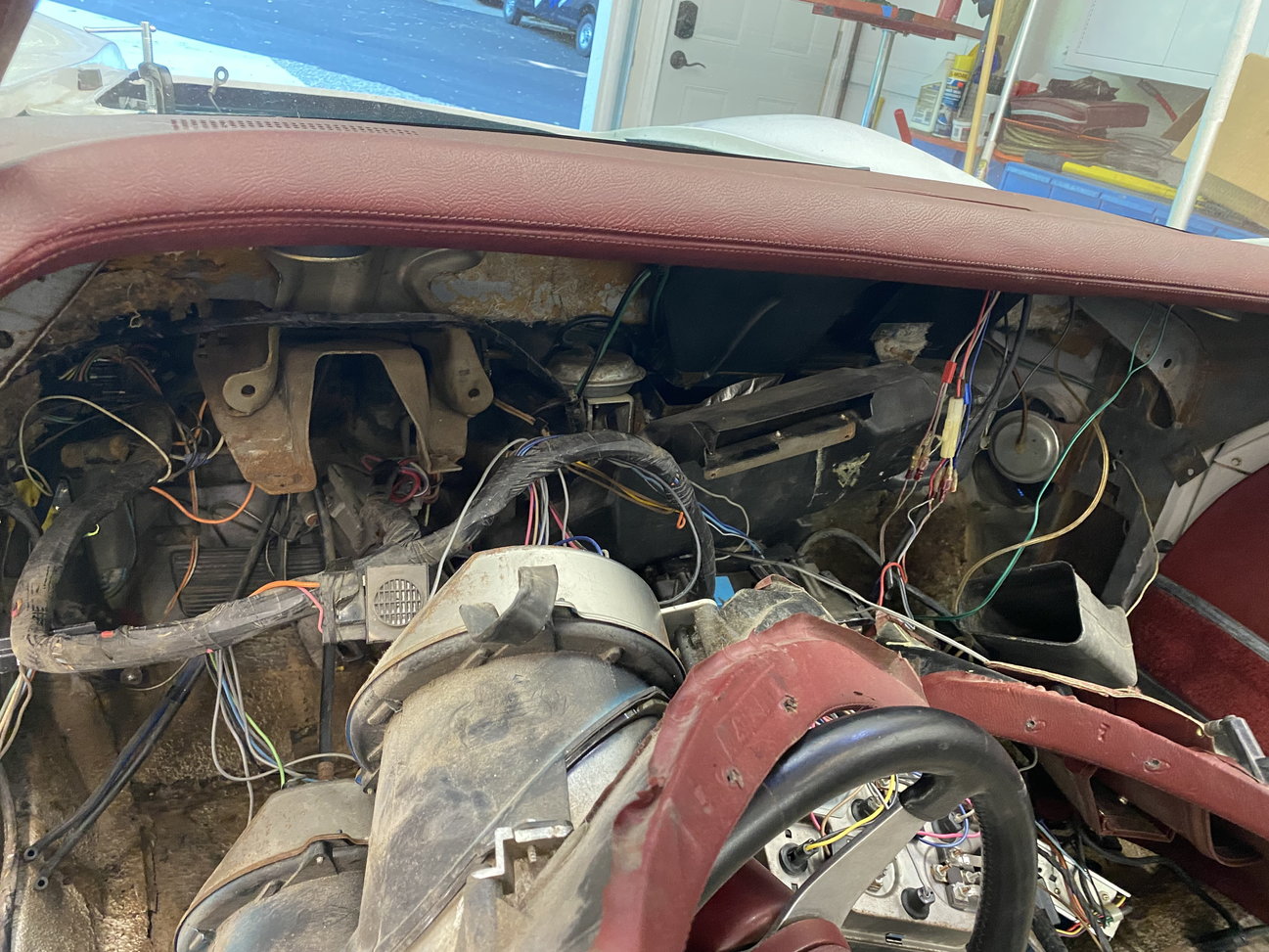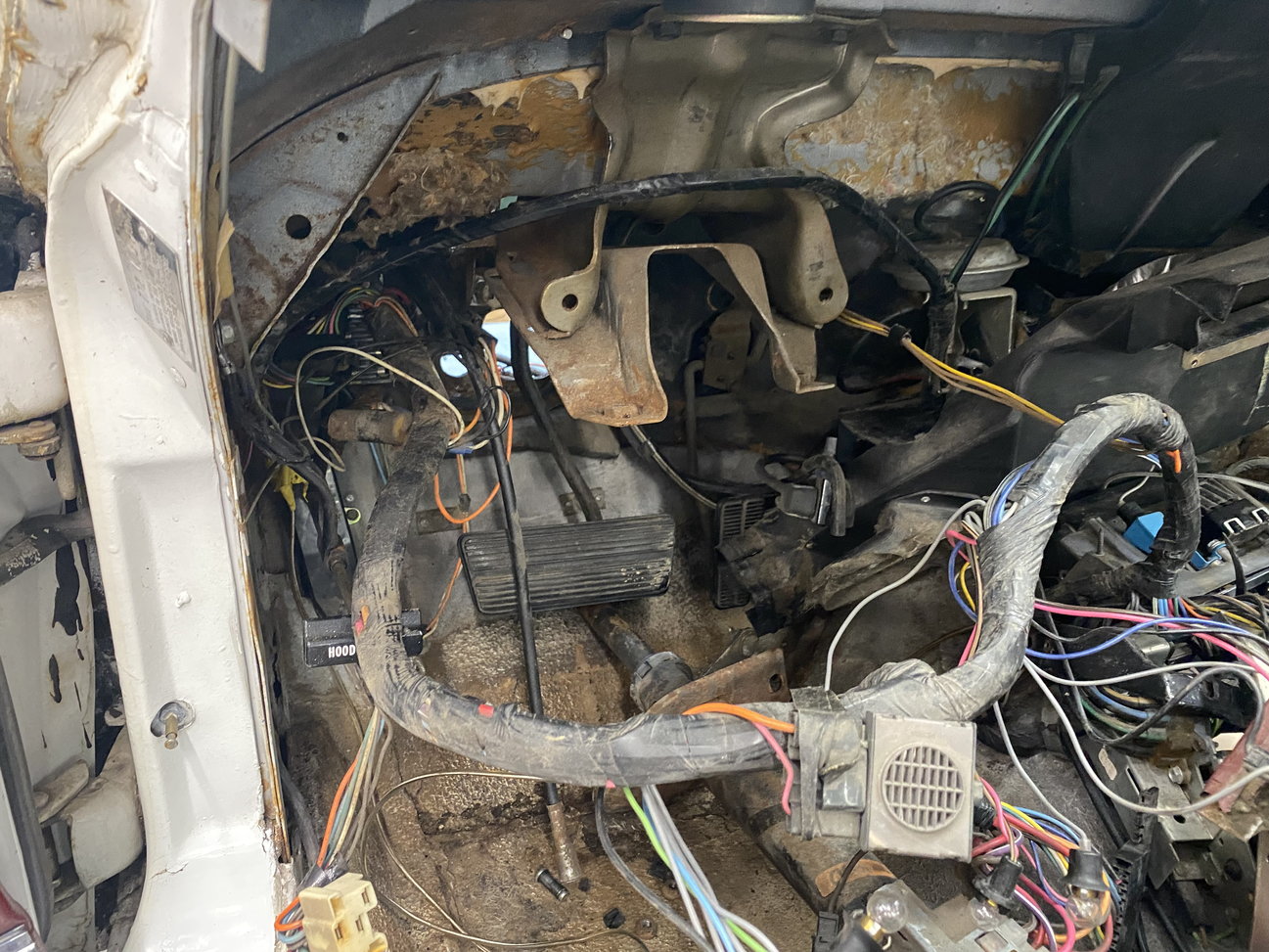 As more exhaust parts come in, Scot mocks up the sweet-looking stainless steel side exiting exhaust.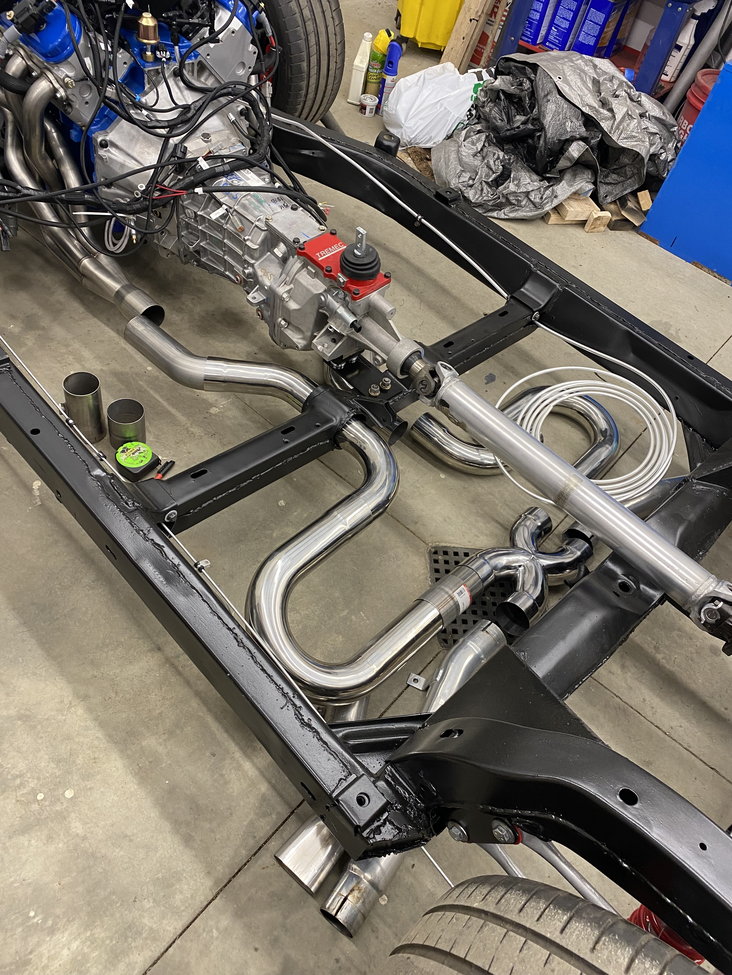 After noticing all the curves and less-than-efficient design, Scot remarks, "Ordered some new exhaust parts to try a different design… Different x pipe and a few more 45 degree pieces. I am also not real keen on how it's going together, but there is limited space. I might have to make my own X pipe. We will see."
Now on to more work with those brake lines.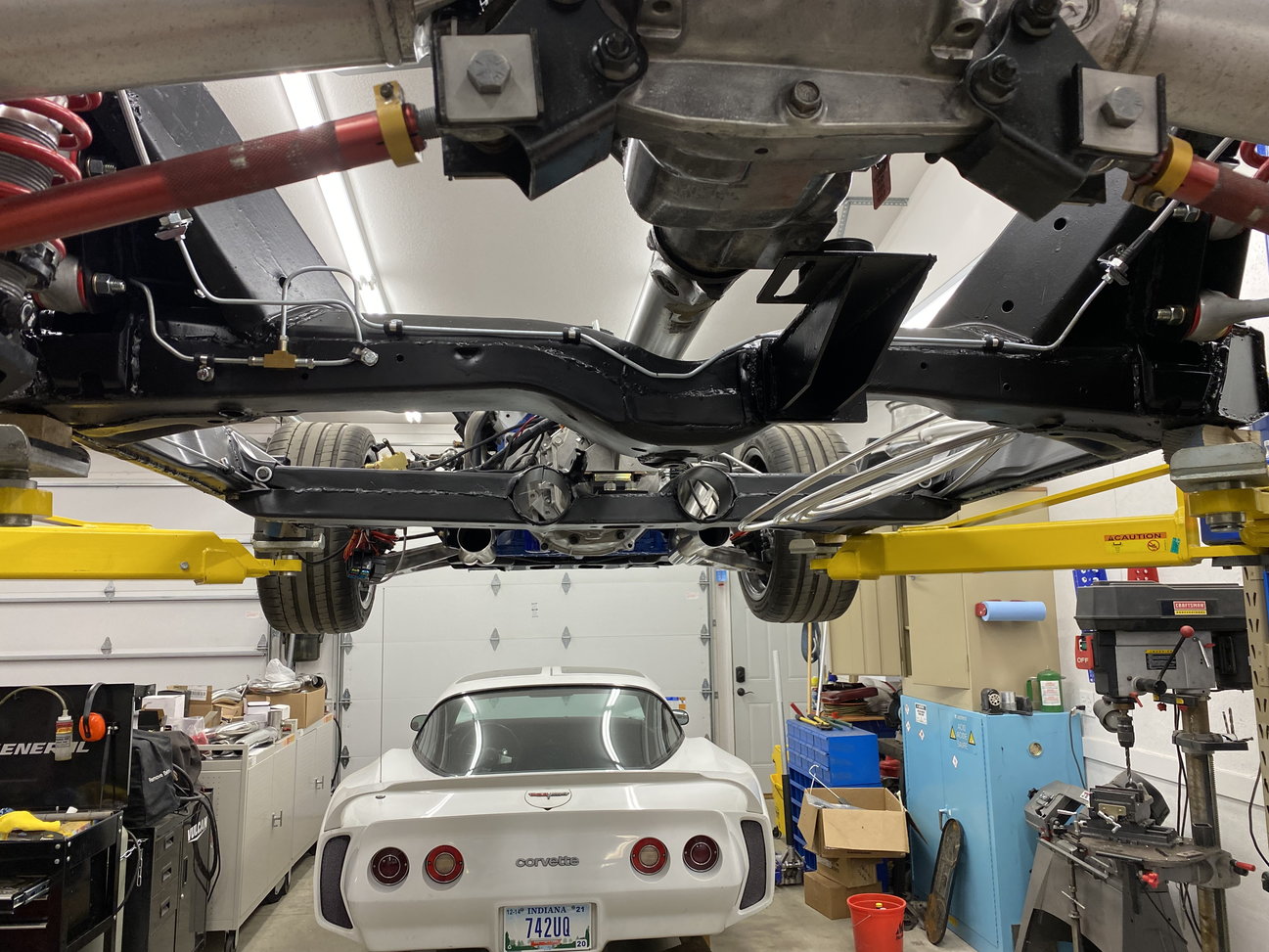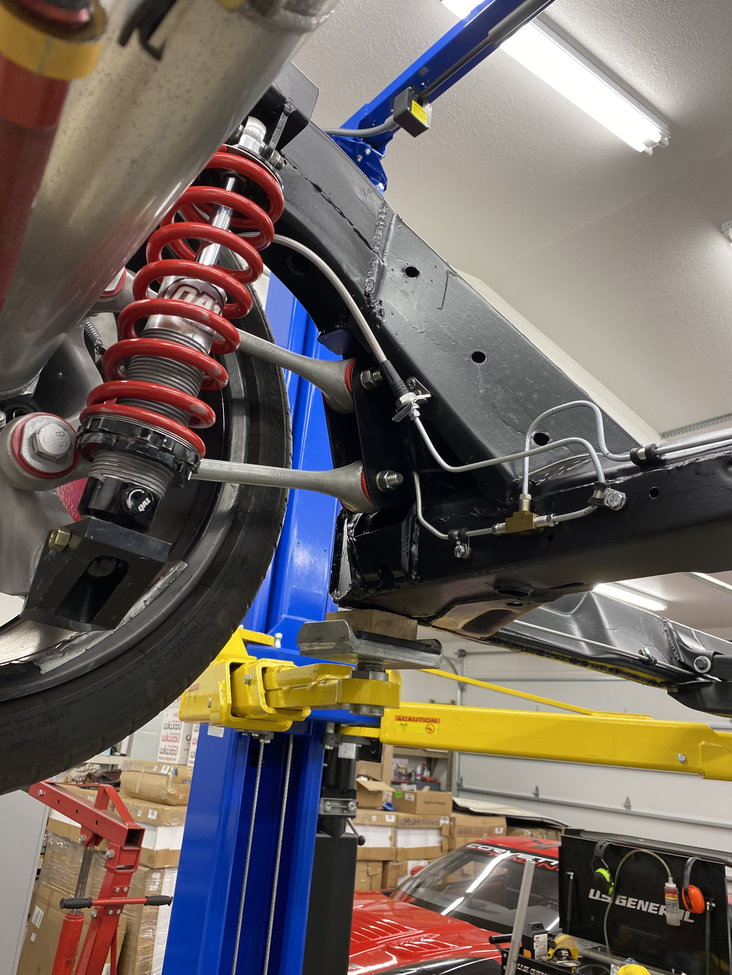 Then to that clutch and brake pedal. Scot ripped the clutch and brake pedal off his '69, cleaned and painted them, then went on to do a perfect installation.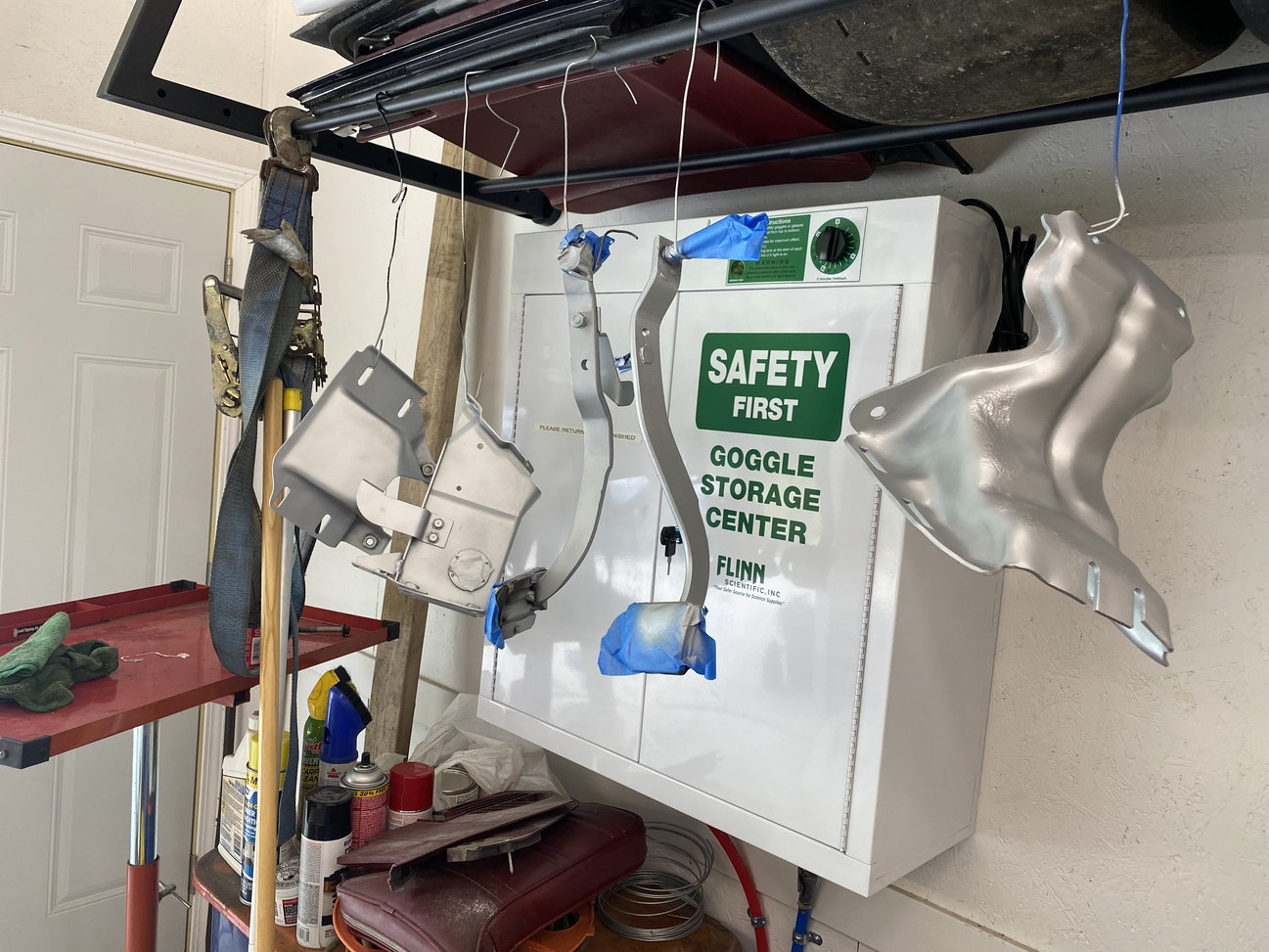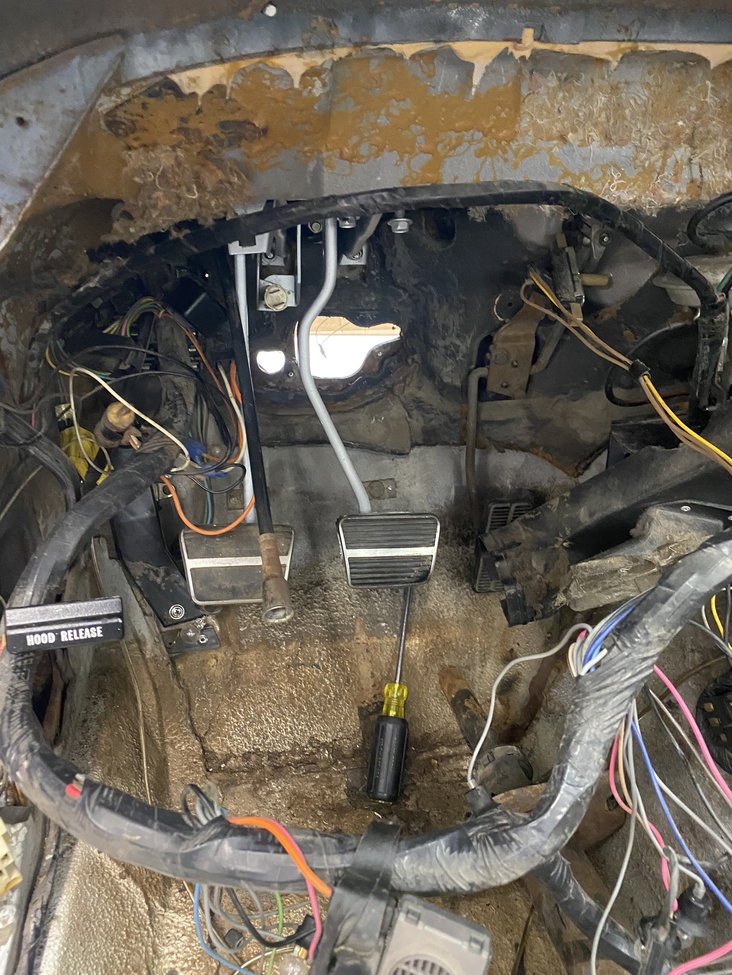 The brake booster and master cylinder are mocked up, and it looks like Scot has a helper today!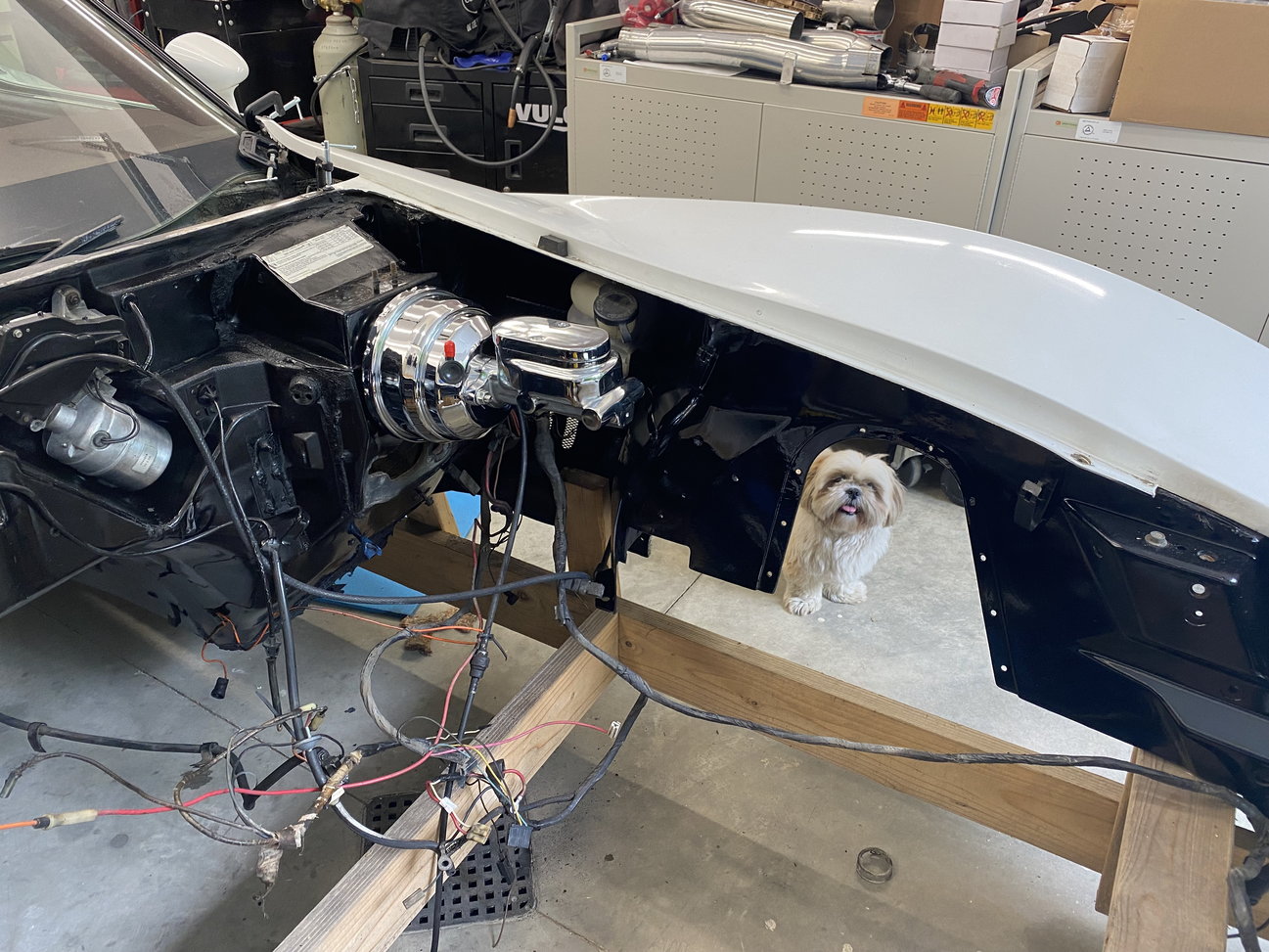 Wow, some great progress today. Stay tuned for the next episode as Scot works on getting that custom exhaust finished, working on the fuel pump and lines, then tackles getting the body on chassis clearances perfect. We have an active community on Facebook, I would love to hear from you!  Douglas B.