Since starting his Youtube channel just months ago, Shawn Pilot has become a viral Craigslist hunter, and like all those who are on the prowl for the next steal, you have to be quick. This bargain Stingray was only up on CL for one hour and according to the seller had lots of interest, so Shawn had to pounce on it. I glanced over some of his Youtube comments and as always the internet is full of opinions, with at least one guy remarking this buy was "scripted". I don't really see the basis for this as Shawn even includes a screenshot of the ad in his video.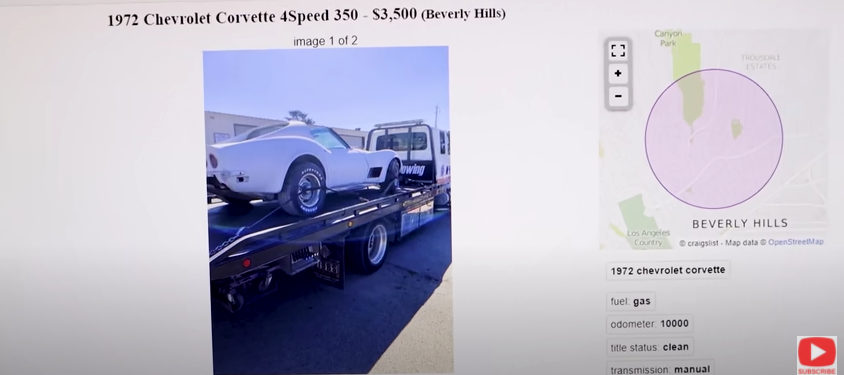 In the brief time Shawn has been on the hunt, he has grown his subscribers from 3300 in the first weeks to a respectable 83,500. If you missed the features I did on his first two steals, you can click here for the knocking Supercharged C5 he snagged for $4600, and here for his mission to transform two dilapidated C6s into "one sweet ride."
With a quick walkaround and no hesitation, Shawn shoots and scores for $3500!! And you gotta love the tow vehicle.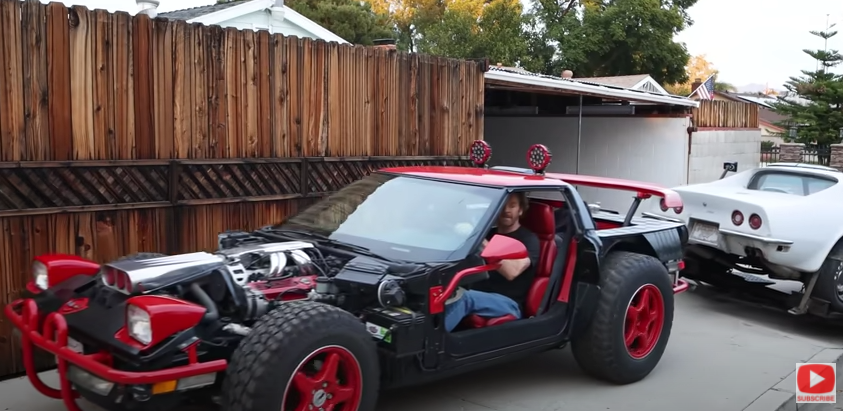 Shawn points out some of the ole school bling under the hood, and whispers while the owner is off getting the title that he would have paid double without an engine, so "anything under the hood looks good to me."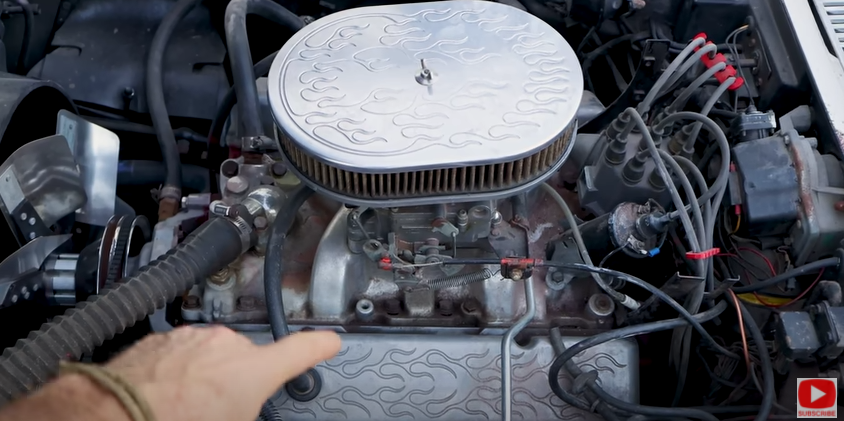 You probably noticed the Craigslist ad specified it's a '72, but after Shawn sees the clear front marker lights and fiber optic light monitoring system that aren't supposed to be on a '72, he quickly reveals the door tag which confirms it's a 1971. He certainly knows his Corvettes, and it just goes to show you, trust but always verify!
The seller noted this '71 was a non-runner, and that it had something to do with the carburetor, but the first issue Shawn had to tackle was the locked-up transmission. Luckily for him, once he got serious underneath the vehicle he found out a misadjusted shifter had it stuck in reverse. More inspection reveals more positive news and no "hidden demons", as the body appears all original with "no body damage."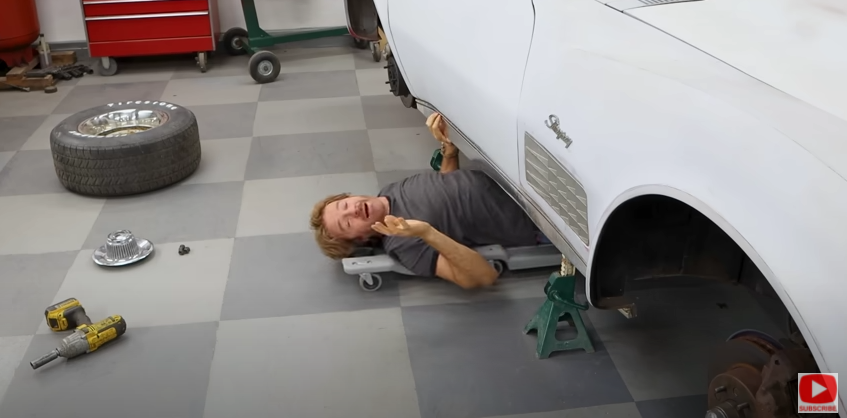 Shawn gets even more excited and just can't believe how original and preserved this ole Stingray is, including a rust-free unmolested frame (which is crucial on these C3s, as they are notorious for frame and "birdcage" issues).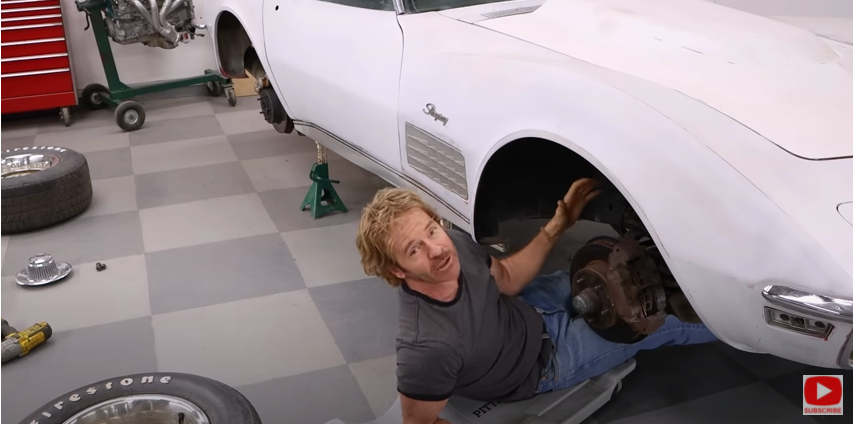 He goes on to exclaim, "I'm beginning to question the sanity of the guy who sold me this car." Now onto trying to get that engine fired up! The seller was upfront and mentioned they parked the Stingray about 8 years ago when the carburetor started acting up and it wouldn't run. So a rebuild it is! After pulling it off, Shawn notes it was gummed up due to no fuel filter in the system.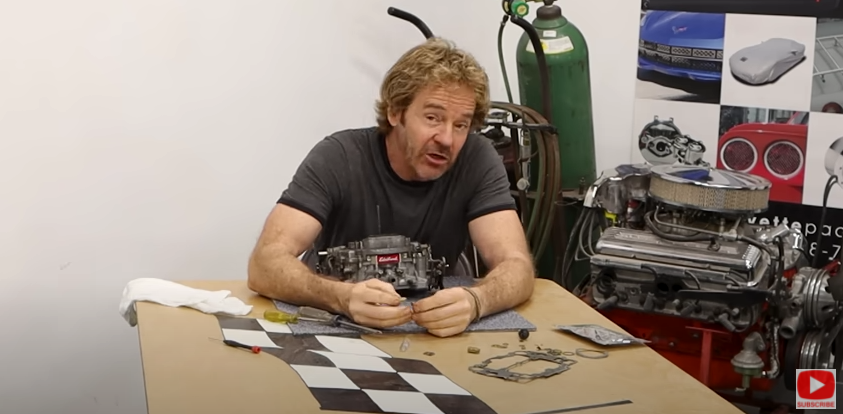 With the rebuild done, will she fire up?!? At 18 minutes in, the answer is a big fat resounding NO, and Shawn goes on the quickly determine there is no spark.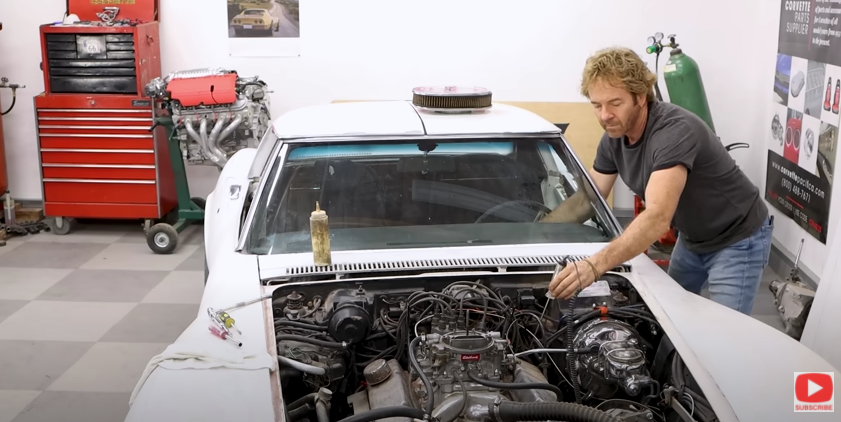 The first place he looks is the distributor and after a new set of points and setting the timing, a dose of frustration (which you don't see often with Shawn), and some tweaking on the carburetor, she finally fires up at 20 minutes in!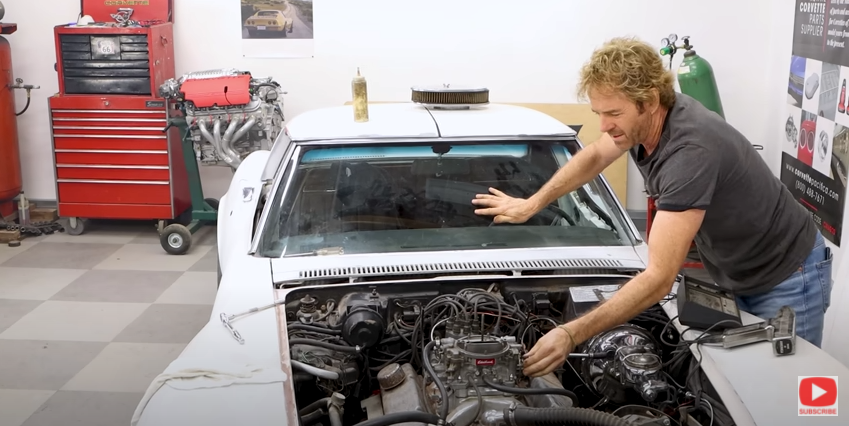 After the room fills with exhaust, the frustration continues as he becomes baffled by the sputtering V8 and remarks, "That's not good so far." He still suspects it's spark related so goes through the whole system. After popping in a new coil at 22 minutes, she fires up again and is purring pretty darn good.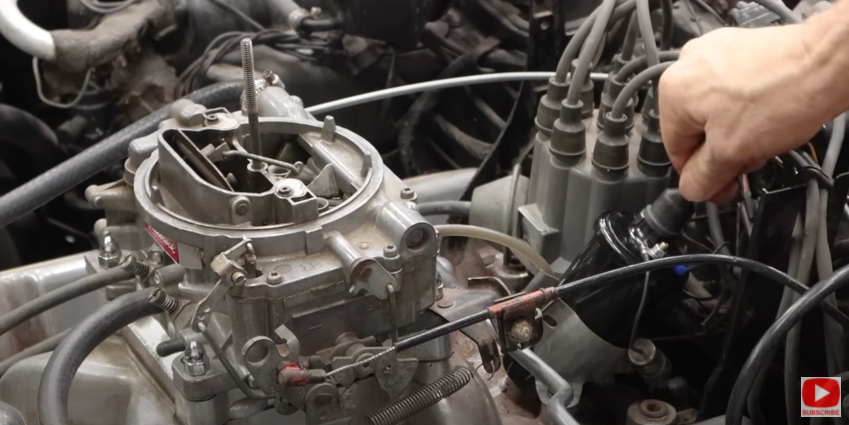 Despite the brake pedal going to the floor, in his elation Shawn is determined to take her for a test drive! This guy is a hoot! He shows no fear as he rows through the gears with fairly aggressive throttle.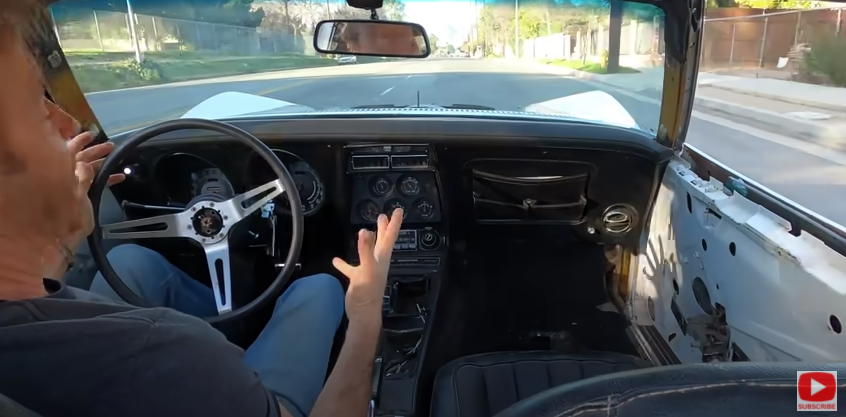 Just as he is praising the Stingray for being "fairly tight" and going down the road nicely, this happens.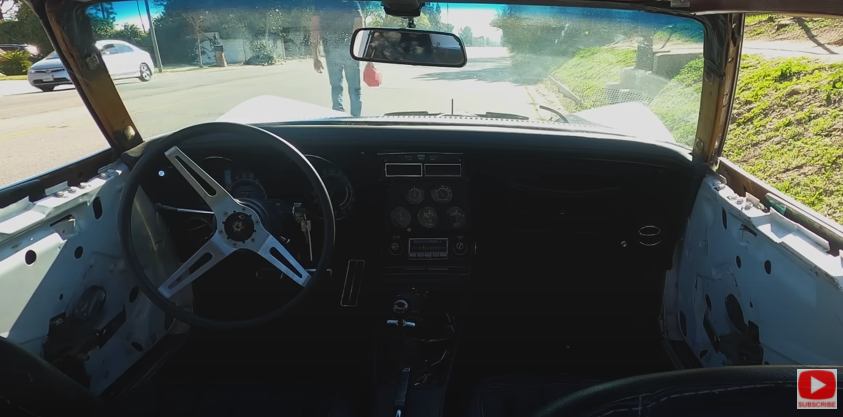 Shawn had mocked up a temporary gas can in the engine compartment (yes I know lol) and he ran her flat out of gas during his jovial run. After installing a nice new shiny gas tank, and tapping into his vast supply of junk Corvettes to replace a leaking rear brake caliper, he takes off the t-tops and cranks her up for an even more spirited run.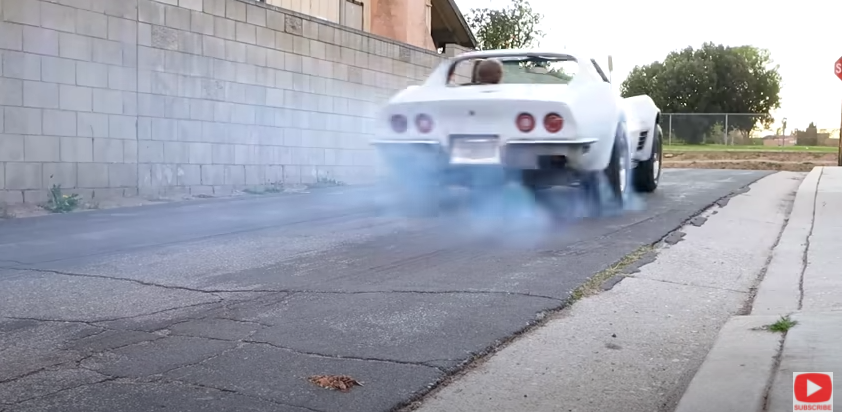 Like a kid in a candy store ripping off donuts, gotta love him!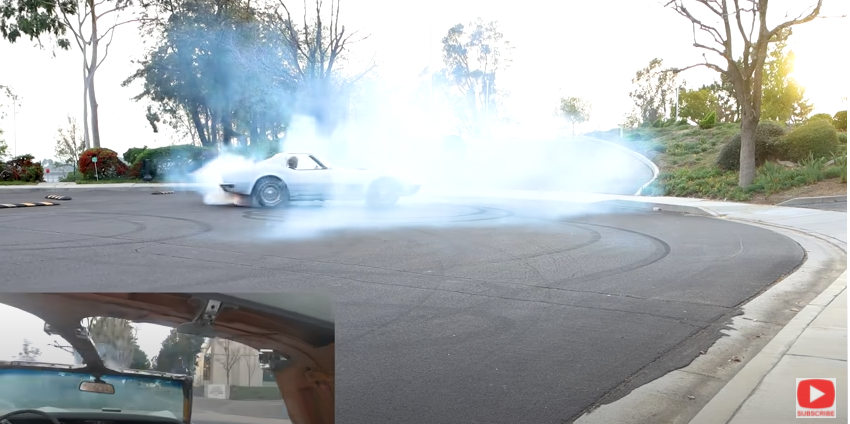 Shawn signs off by telling us he's gonna paint her in another video and asks for suggestions in his comments section for what color he should use. Coincidentally, the paint code reveals this Stingray was originally Ontario Orange, then red before the last owner painted her white. I hope you've enjoyed this episode of "viral videos", come on over to our active Facebook community and tell me what you think!  Douglas B.