I know what Shawn Pilot has accomplished, especially in the days of Youtubers who reach 1,000,000 plus subscribers, may not seem very impressive, but it's certainly newsworthy since it was a risky Supercharged C5 purchase that catapulted him to viral status. Just days ago Shawn's Youtube channel had a "measly" 3300 subscribers, and now since his purchase of the C5 that sounded like it was falling apart on the test drive, that number has exploded to 18,200.
Does his name ring a bell? His channel bio gives a perfect snapshot of the man and his passion for Corvettes, saying "known as the wheeler dealer on the Netflix hit series Car Masters Rust to Riches, Shawn has a passion for hunting down killer deals. Truth be known Shawn is a genuine Corvette freak. A lifetime spent fixing up, chopping up and trading up Vettes has amassed an impressive car collection and a junkyard of over 100 Corvettes. VetteRod is Shawn's Corvette adventures."
This just goes to show you, once you think you may have met every interesting and noteworthy Corvette enthusiast, one pops out of the crevices. And it's cool to get in at "ground level" with Shawn's Youtube ascent. So now that you have met the man, it's time to meet the machine that has caused all this chaos.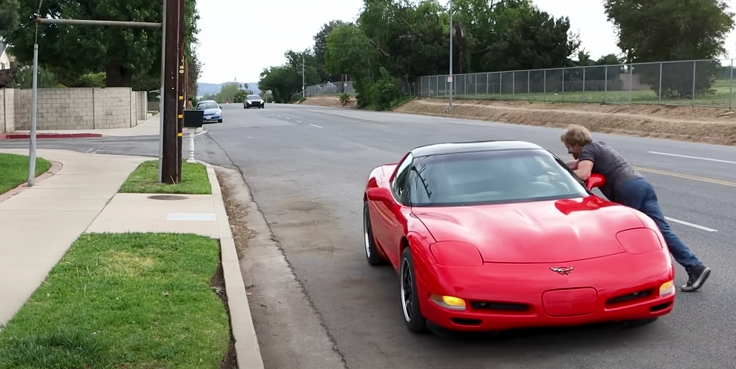 Shawn opens the video out of breath and calmly explains, "I just bought this car, it was running and driving, not anymore." The owner had actually just driven it 50 miles to Shawn, but so much for that boost of confidence. After just one drive around the block, the clutch "craps out on him". He goes on to say the C5 looks like a million bucks from 10 feet away, but what attracted him to the $4600 Vette is under the hood.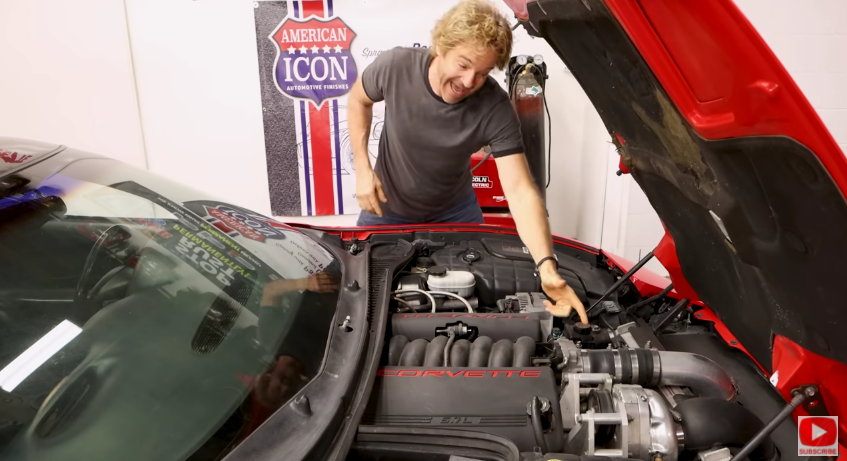 But as I hinted, of course there's a catch at that price for an attractive Supercharged Vette, and at 2:56 you can hear it for yourself… yikes, that sounds horrible. But Shawn is quick to point out, the noise may not be the engine, as the driveshaft also moves in rhythm with the beat of the engine knock. He then goes on to illustrate with a very cool "cutaway".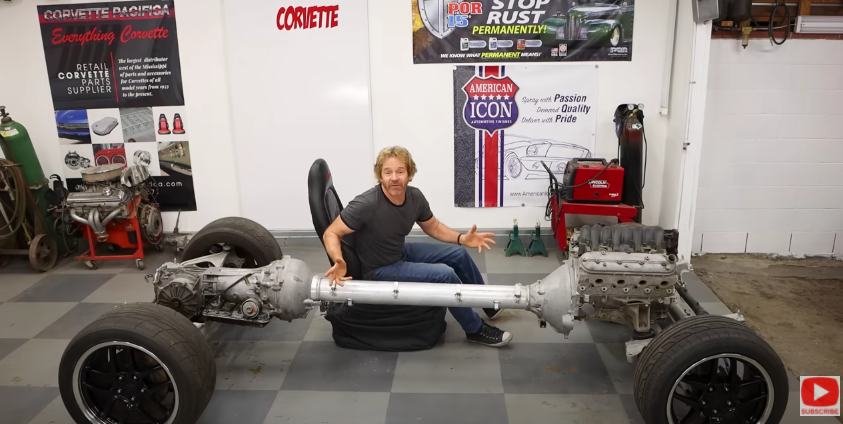 At 3:40 Shawn begins his neat tutorial on how GM engineers used a torque tube to house the driveshaft for the non-traditional rear-mounted transmission, which made its debut on the fifth-generation Corvette. At this point in his troubleshooting, Shawn suspects one of the couplers that holds the driveshaft in the tube is causing the noise.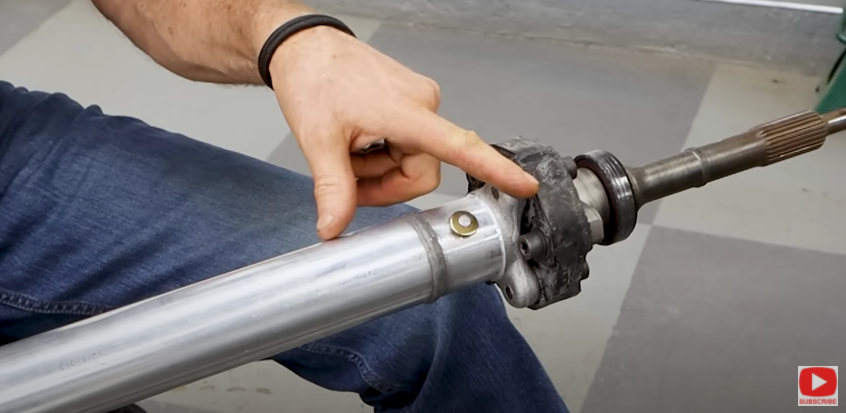 Somehow the body is back on, how did he do that cutaway?!? Very creative Shawn, and are you doing this job on jack stands?!? I've done numerous jobs on my C5s over the many years on jack stands, and every time I wished I had a lift, so I guess a kudos goes out to Shawn for rolling old school on his back.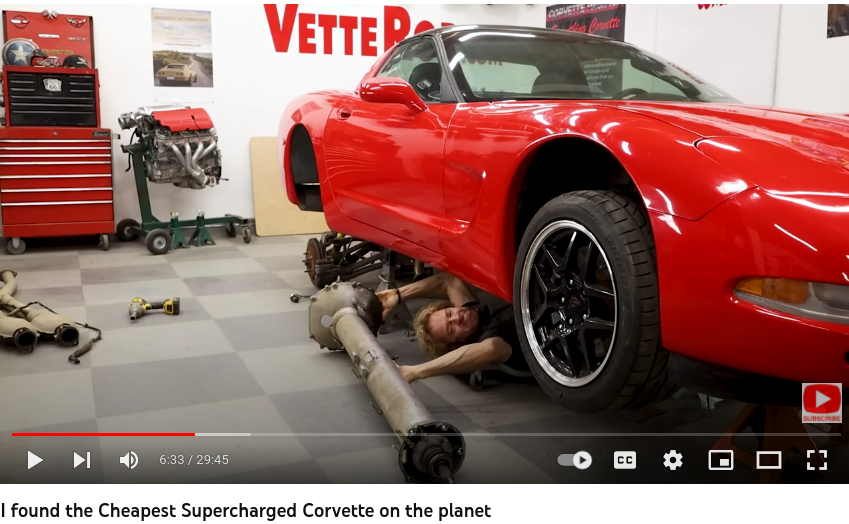 Was Shawn correct in his hopeful prediction?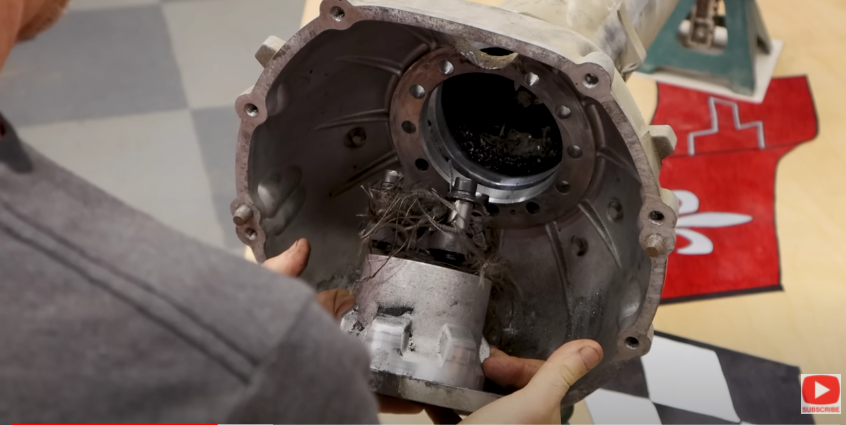 I'd say a resounding yes! The tear-down fun of the coupler begins at 7:20, and it's worth viewing just to see Shawn's reaction when he pulls that tattered driveshaft out. And then the obvious question is, how did that seller drive that C5 50 miles to get it there?!? As Shawn exclaims, "I don't even know how this guy made it here with this", it makes me think he had the knocking C5 towed close, pulled it off the wrecker, then drove it around the block to deliver.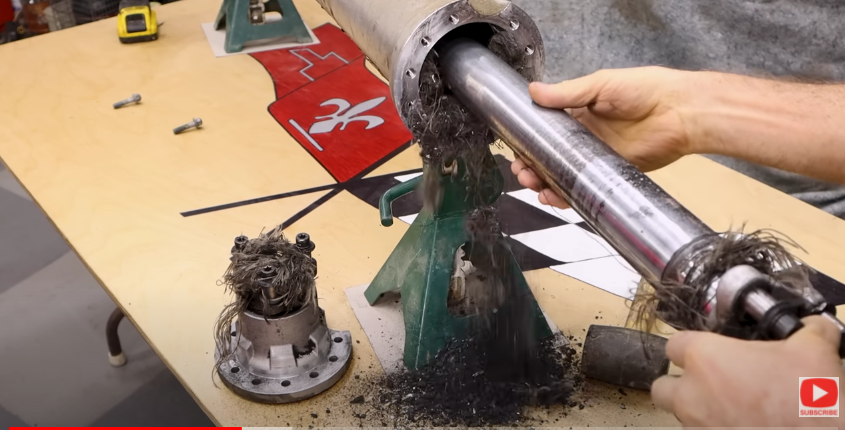 After a well-deserved exuberant celebration, Shawn goes on to another cutaway tutorial to explain how the rear coupler failure could cause the noise near the engine (10:45). In short, vibration in the torque tube caused the front bearing to come out of its seat, beat the "crap out of the inside of the tube", and then proceed to damage the slave cylinder, which in turn caused the clutch to go out.
As a pseudo-wrencher, I love the tutorial step-by-step nature of this video, and that may be one of the reasons his Youtube channel is off to a great start. Enough with the suspense, fast forward to 13:00 to hear it fire up! After a spirited test run, Shawn does a deep dive with some forensics on this Supercharged engine, only to find out the engine is not original, nor is it a used LS1. With no vin stamping, Shawn logically concludes the engine is a replacement crate engine from GM, which he goes on the say is a bonus, considering the C5 has 100,000 miles on it.
And if you think it couldn't get any better, Shawn checks the casting numbers to discover this engine is actually… drum roll, a 6.0L LS2! Which would definitely explain the extra power he felt with his butt dyno versus other Supercharged C5s he's driven. After some speculation on actual horsepower, Shawn shuffles it off to the dyno and after 3 runs they get a top horsepower of 580 at the wheels, which translates to about 696 at the engine (their calculations, assuming 20% drivetrain loss). Wow, this $4600 Supercharged C5 is the gift that keeps on giving.
I hope you have enjoyed this introduction to Shawn Pilot, otherwise known as "VetteRod". We often have vibrant discussions on our Facebook page, I would love to hear from you!  Douglas B.
And we are not quite done yet! Stay tuned, as Shawn has a vision to make this Supercharged C5 a Speedster!