When is a turbo-charged 5.3 LS engine not enough? When Carl is doing the build! But, before we get to that stunning change, if you missed any previous episodes for Carl's 10-second turbo build, (or need a review), here are the links: part one, part two, part three, and part four. Each episode is a fairly quick read, with lots of pictures. If you want some short but cool videos, episode two has our first start-up video showcasing that monster turbo and episode three has a video showing Carl's custom-coded trans controller working flawlessly with the turbo-charged LS engine and transmission.
Viewer Advisory: This build has some serious meat on the bones, as Carl has some crazy technical skills (especially with electronics), and he is going to tap into all of them to turn his 1977 Stingray into a 10-second quarter-mile monster!
Before we dive into this major development, Carl works on the interior and notes "The floor on both sides was pretty rusty with a number of "ventilation" holes. I treated the floor with rust reformer and then fiberglassed over it."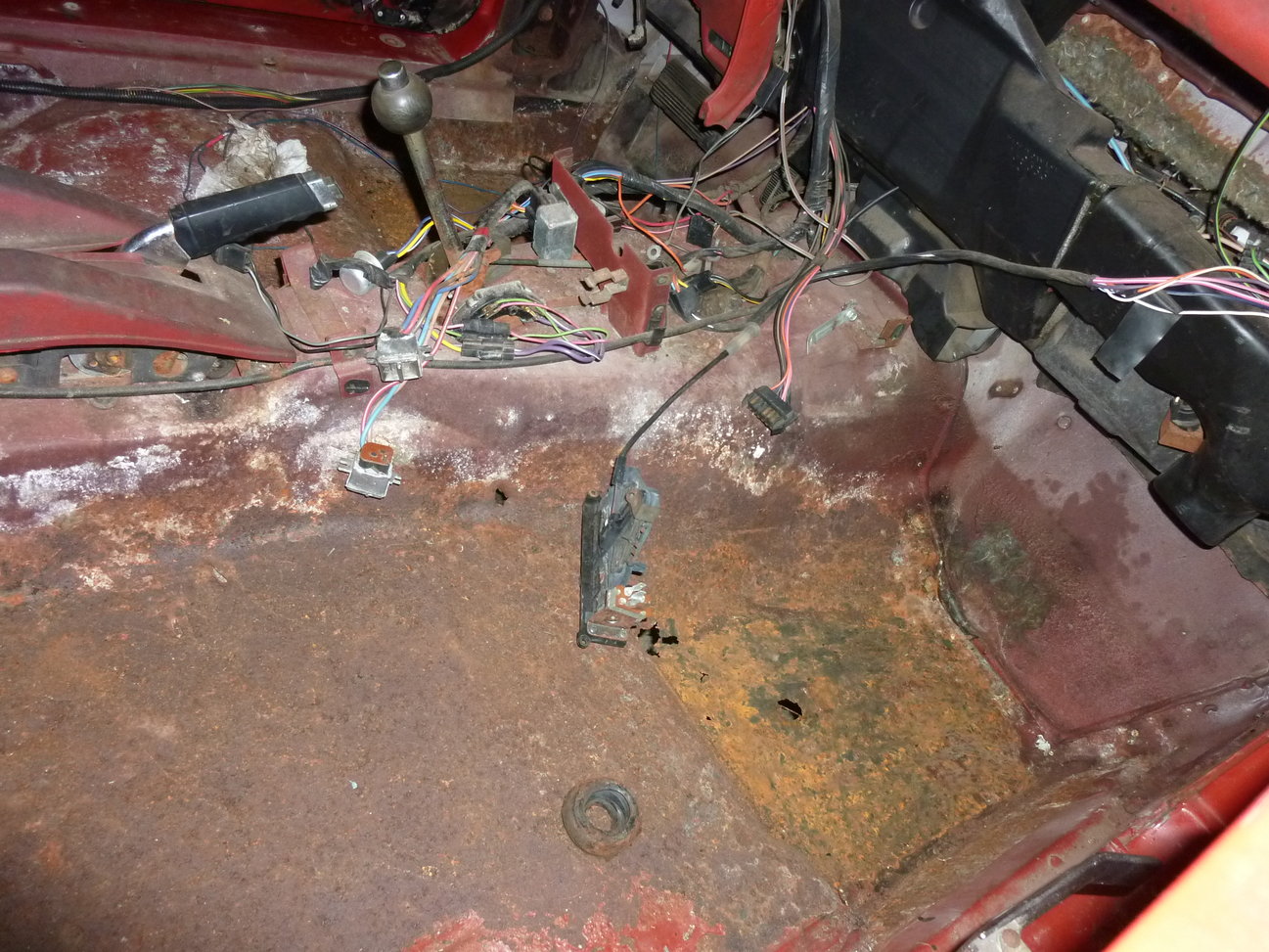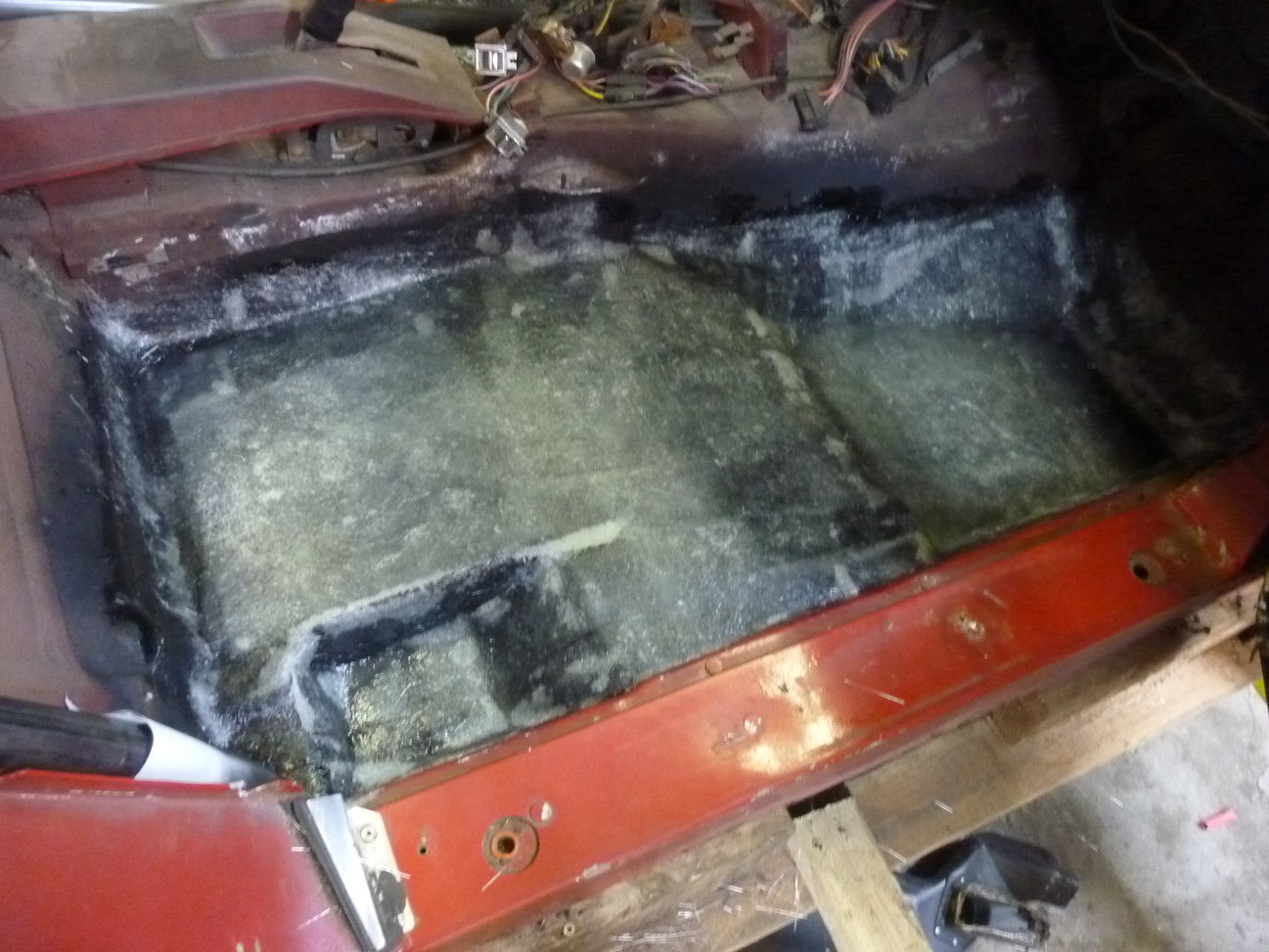 Then he mocks up a racing-style seat to check fitment and comments "I'm trying to squeeze these in. It's tight."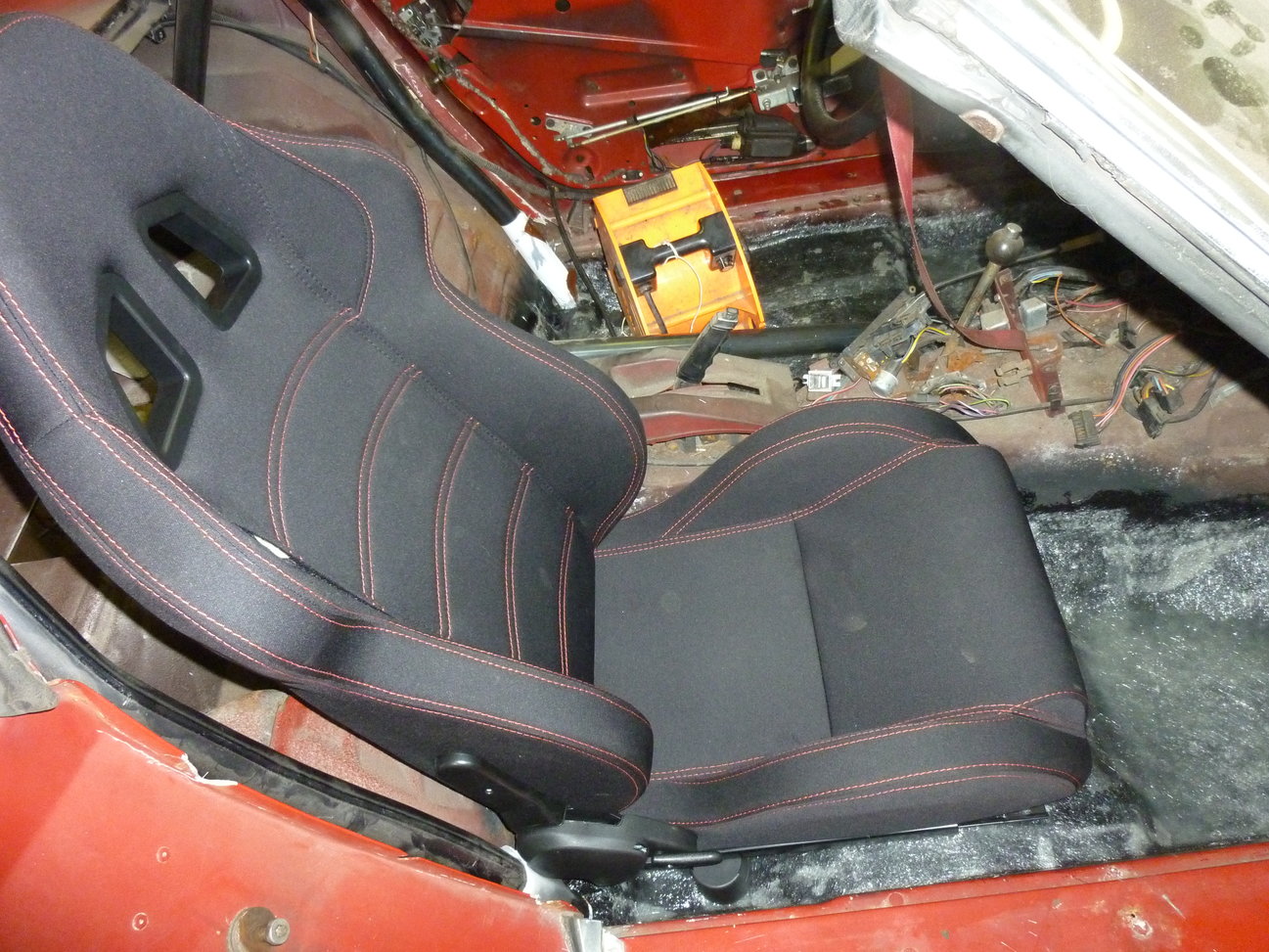 The results? "Got the seats fit in, barely. I set up the driver's side one so I could eliminate the slider. It feels a bit tall with the slider (and a helmet), so we'll see when I'm able to fit to T-top back on later."
Next, Carl gives the chassis some attention. First, he cleans up the trans mount then takes the entire assembly apart to prepare for powder coating. He's quite happy and remarks, "My son got me a killer deal on the powder coat. They blasted the chassis, then added a layer of zinc and then a layer of black. Came out very thick."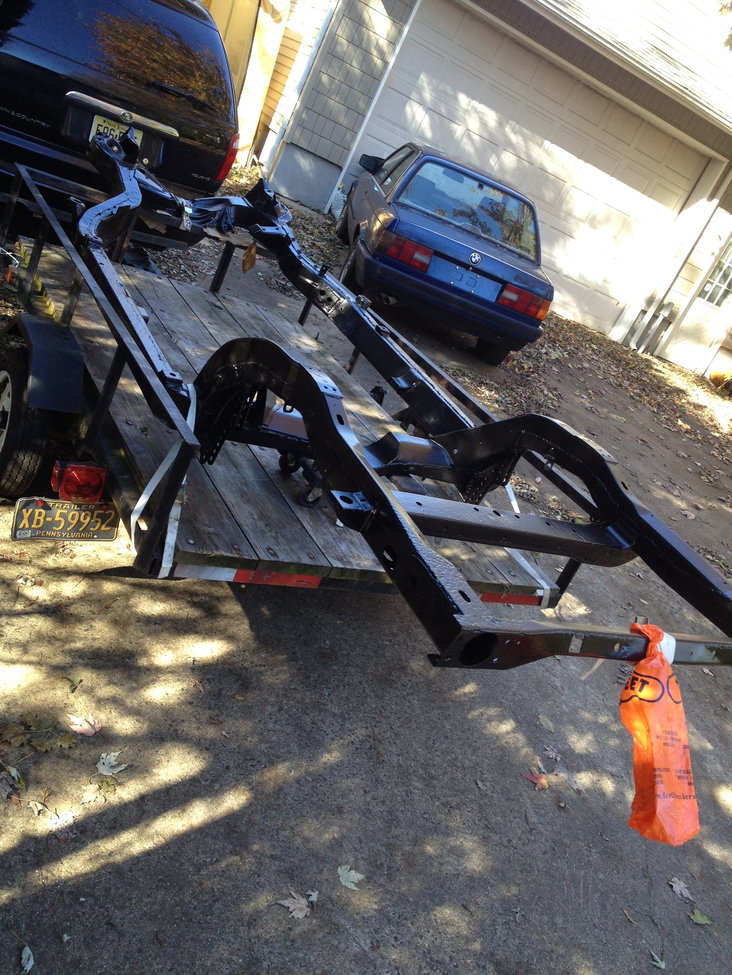 Now, without further delay, what happened to that 5.3 LS engine? Well, Carl decided to upgrade to a 6.0 LQ4, of course!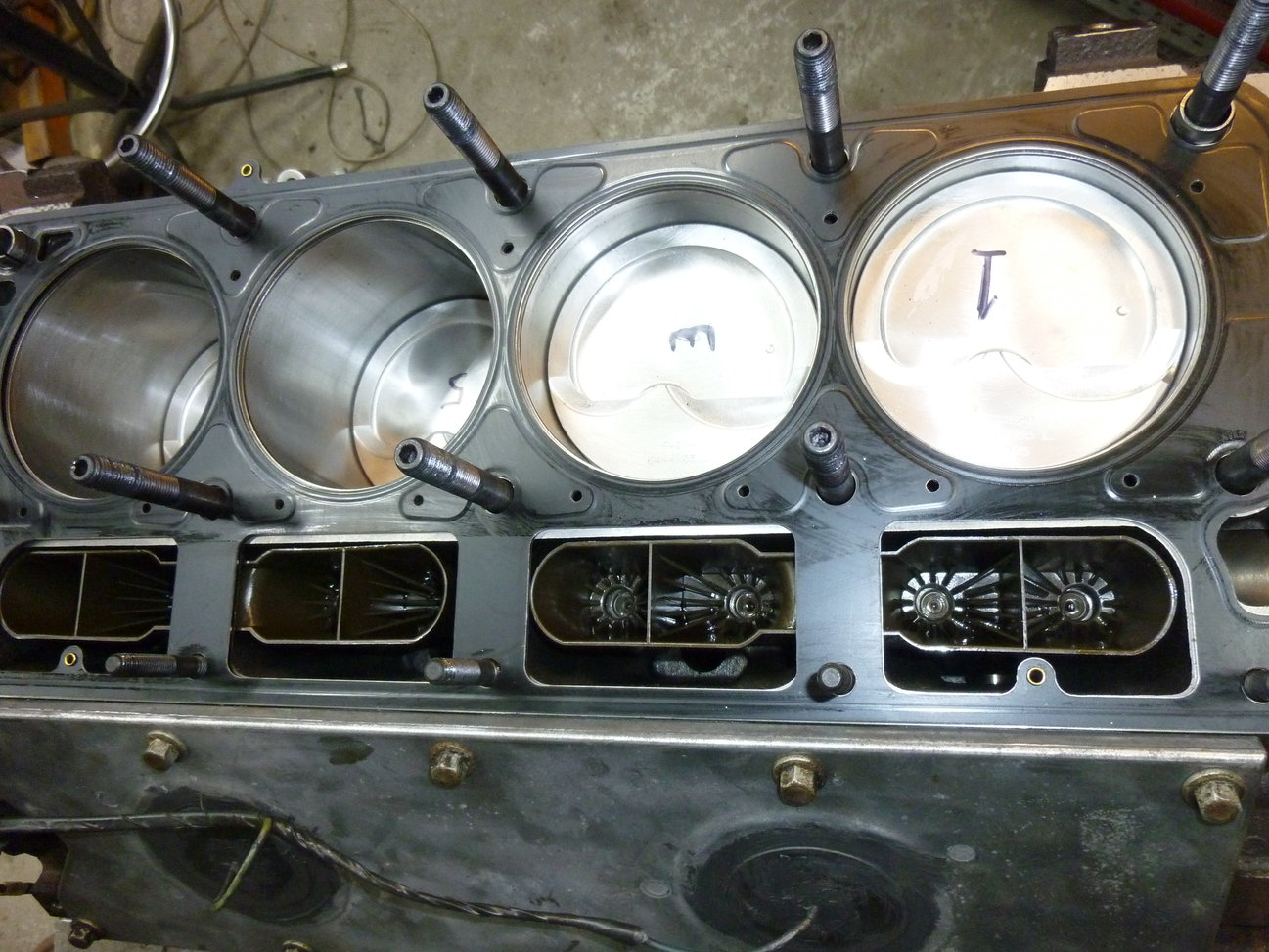 Carl had it freshened up and bored for forged pistons and rods, then cleaned up the valves and seats. He also installed a trunnion kit into the rockers, with heavier springs and beefier pushrods. Carl then says, "Needless to say, the engine has a higher HP potential than the stock 5.3 did." That's the understatement of the day, what an upgrade!
And here is that beautiful forged LQ4 reassembled.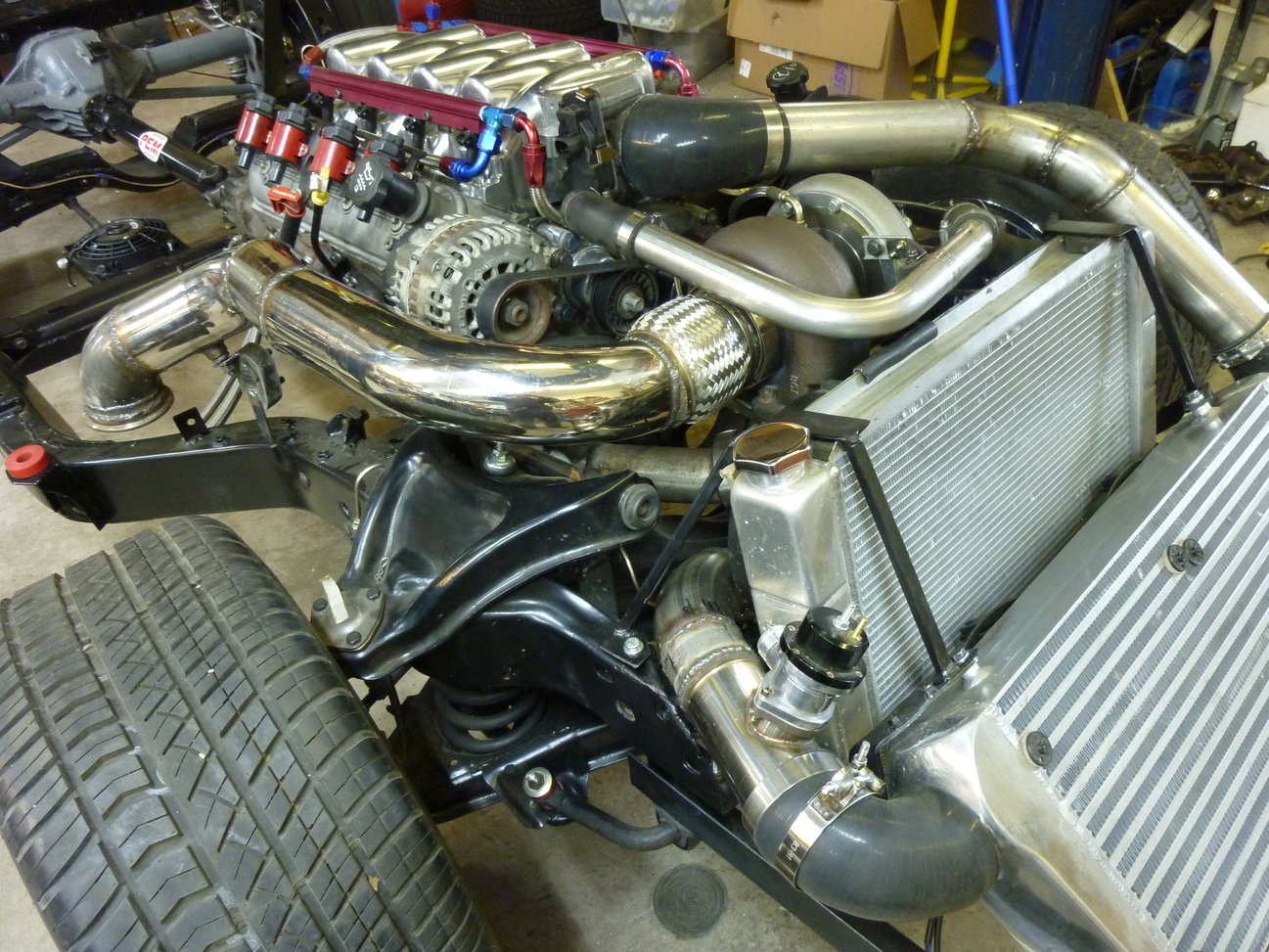 This is a good time to come up for air, as next week Carl is jumping around projects like a bunny with ADHD! We have the fastest-growing Corvette community on our Facebook page, with over 150,000 followers (31,000 since January!). Come join other hardcore enthusiasts and let me know what you think of Carl's 10-second turbo build, Douglas B.