Welcome to the continuation of my DIY series, where I showcase unique restorations and builds from around our Corvette community. If you missed the prior installments, click here to watch Scot Y. repurpose a 1975 Greenwood Widebody Coupe into a custom one-off track-focused beast (with the help of a C4 donor). And click here to see an inspiring barn find rescue, where John G. transforms a neglected and forgotten '78 Pace Car into a shiny showpiece. Both of those links will take you to the final chapter but have links for all previous episodes.
Now, without further ado, onto the third installment, and it's a doozy.
Viewer Advisory: This build has some serious meat on the bones, as Carl B. from Middletown, NJ has some crazy technical skills (especially with electronics), and he is going to tap into all of them to turn his 1977 Stingray into a 10-second quarter-mile monster.
The goal for this build, in Carl's words:
"The goal for my first 8 cyl American muscle car is a car that can really cruise the streets comfortably as well as race at the strip, somewhere in the 10s. It's going to look stock, not with some huge hood bulge, or open headers poking out of the nose. I'm keeping the heater and the retractable headlamps. As most of you who have worked with C3s before know, it's tight for turbo and stock appearance.
I like to do things a little differently from most, so I'm not just dropping in some bolt ons. It's also a platform for me to test out some of my crazy ideas."
And what about that powertrain?
"In my opinion, 4l80E fits the bill for a street/strip car since it has overdrive and huge power capabilities… Picked up a 2002 5.3 and 4l60e from a 12,000 mile wreck for $400 from JY. But water got into the engine while it sat in the Tahoe for 13 years and needed a rebuild. Sold the 4l60E for $350 which paid for the re-bore and new pistons and rings. I'm keeping this engine's internals stock for starters, but expect at some point to replace it with a forged 6.0."
Carl's first project is to make room for all the turbo components, so some creativity was needed as he remarks, "I removed all the vacuum headlamp stuff and bought linear servos from Ebay for about $30. Made adjustable mounts using screws so I can tweek the open and closed height.
Works perfectly, but these servos are not as fast as vacuum operated ones (on the rare occasions when they actually worked) but now there's a whole lot of room. Ebay has different speed servos available. All is takes is a relay and they open automatically when the headlamps are turned on and close automatically when the lights are turned off. Very easy to do."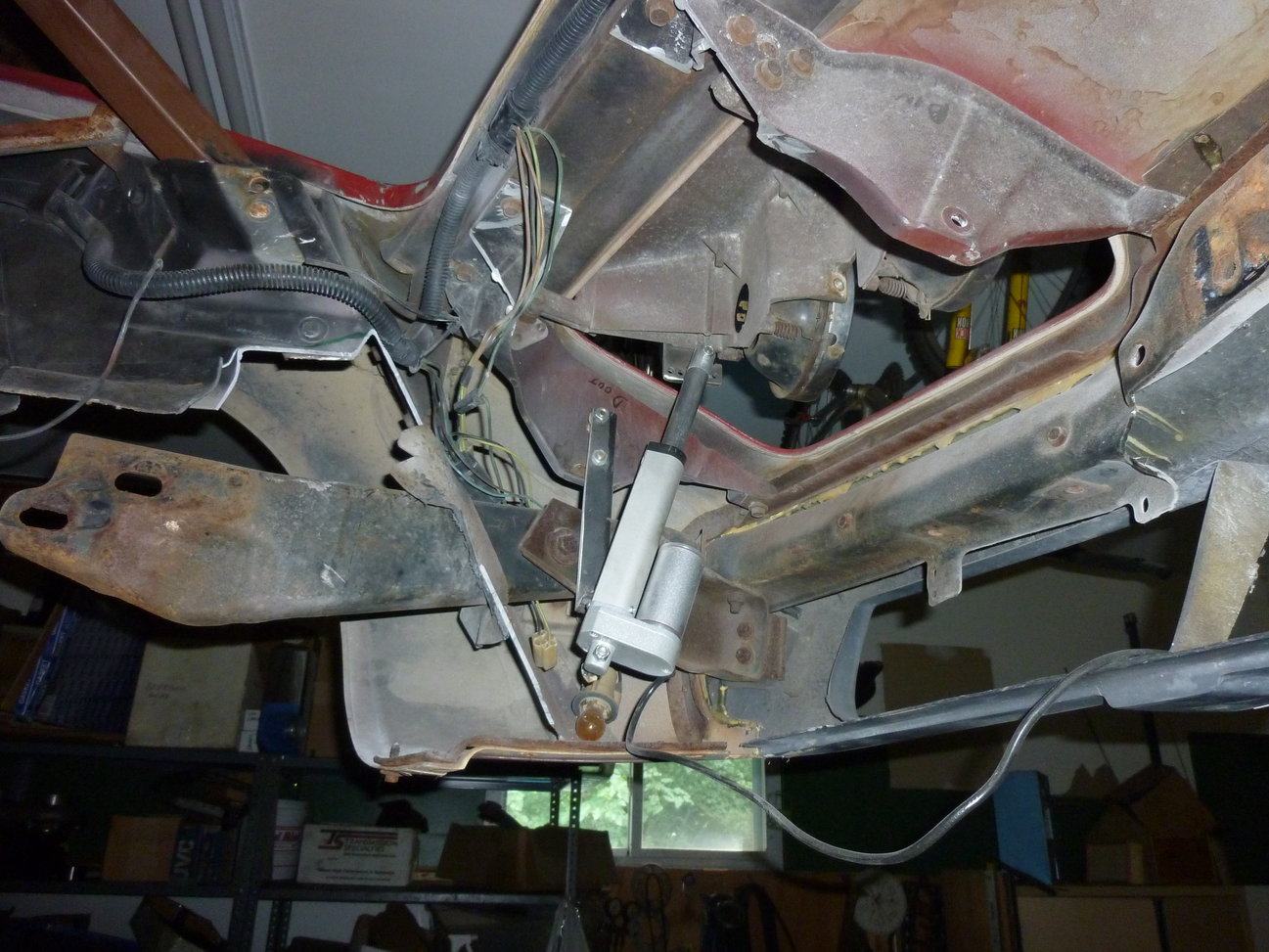 Now, more on that powertrain, specifically the rear end.
"Did research as to what it would cost to beef up the rear end and decided to build a 4 link instead. I'm using a 8.8 rear with 9 inch internals, 31 spline. Found a Ford F150 rear nearby for $100. I didn't go with a kit for the 4 link because my rear end had 3.25 tubes and the kit is designed for 3 inch tubes, so I sourced components instead. I narrowed it and welded Big Ford Ends. The rear came with a 4.10 ratio and a posi."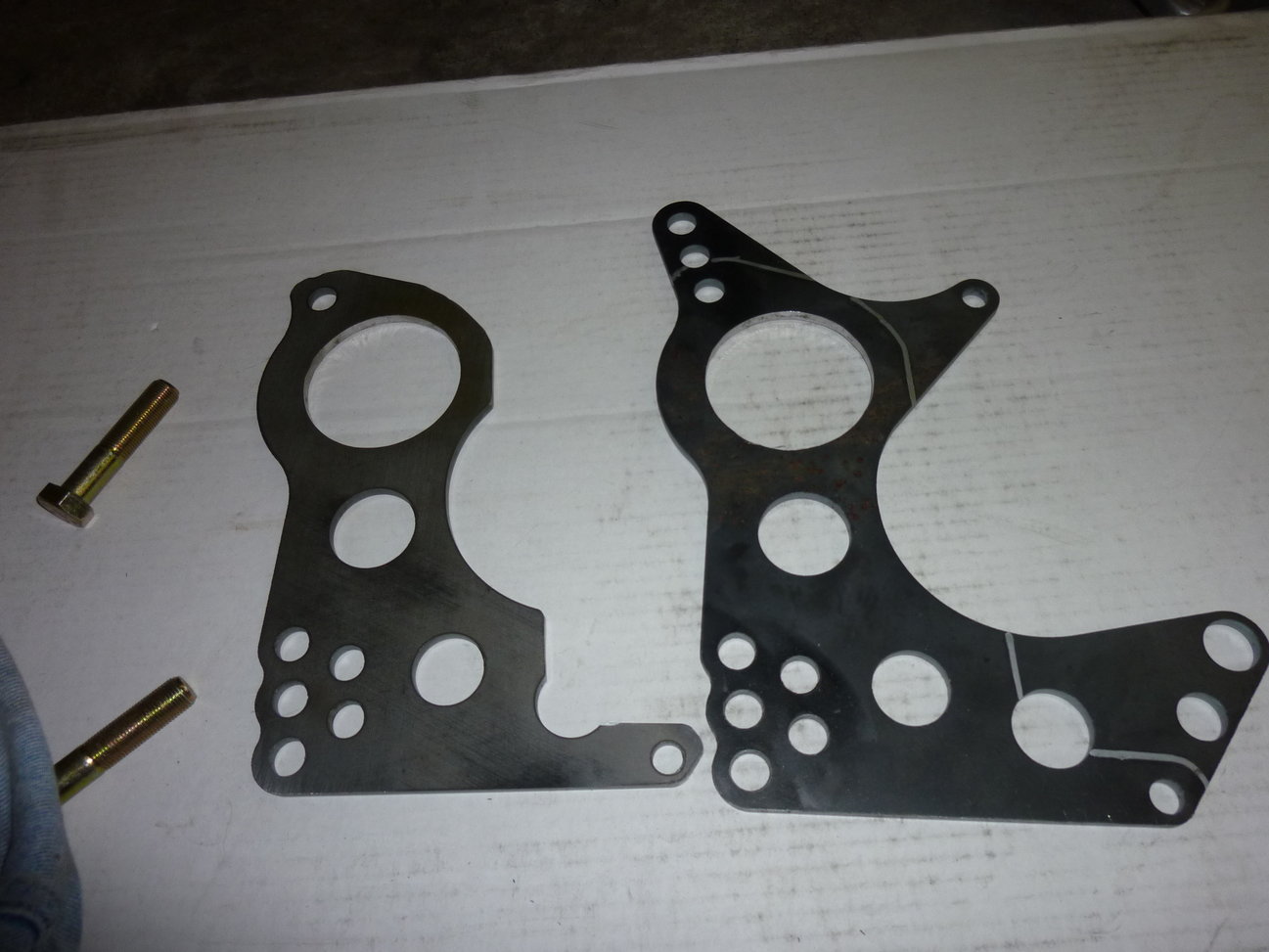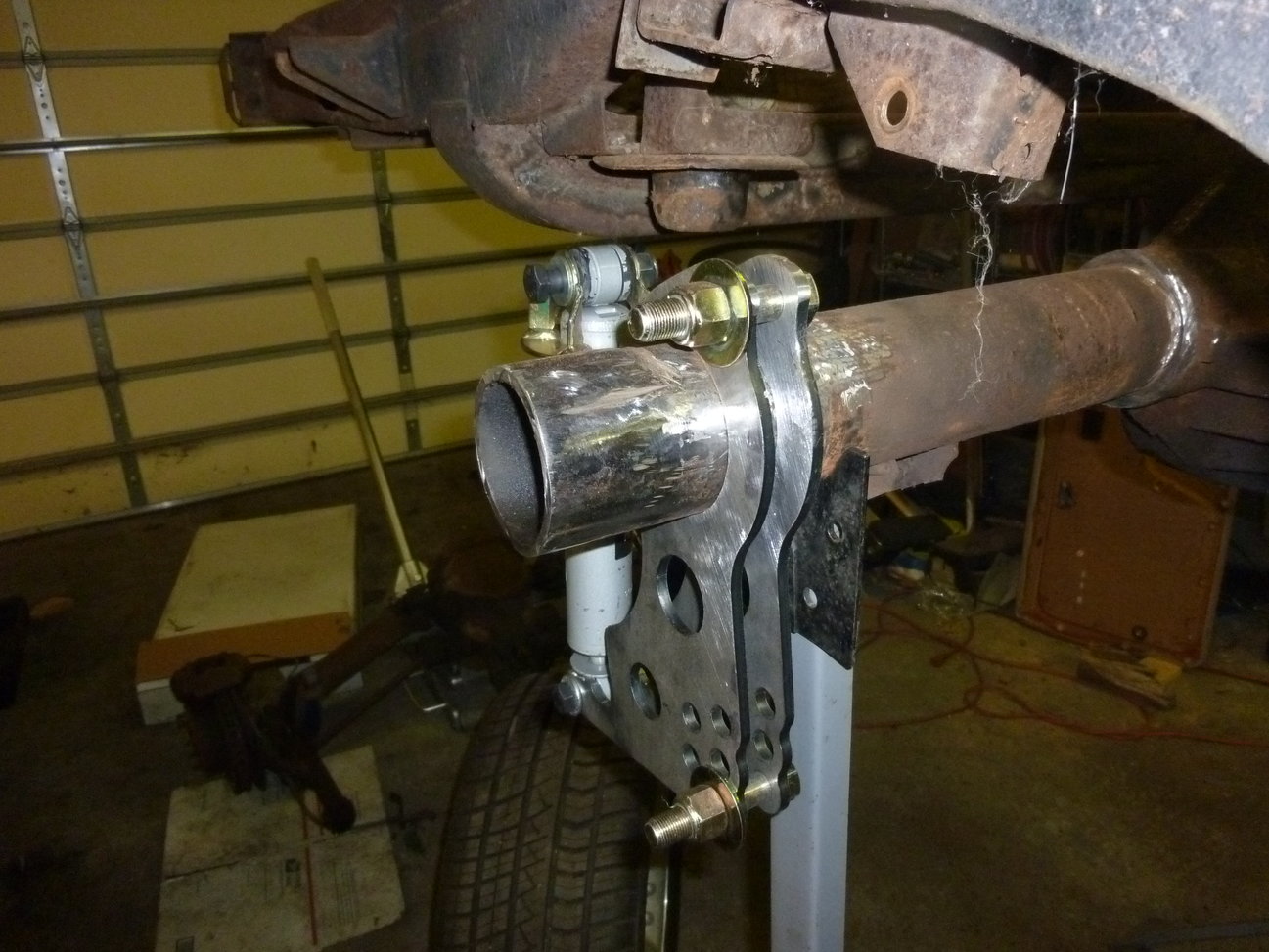 Carl builds the rear and installs QA1 Dual Adjustable shocks.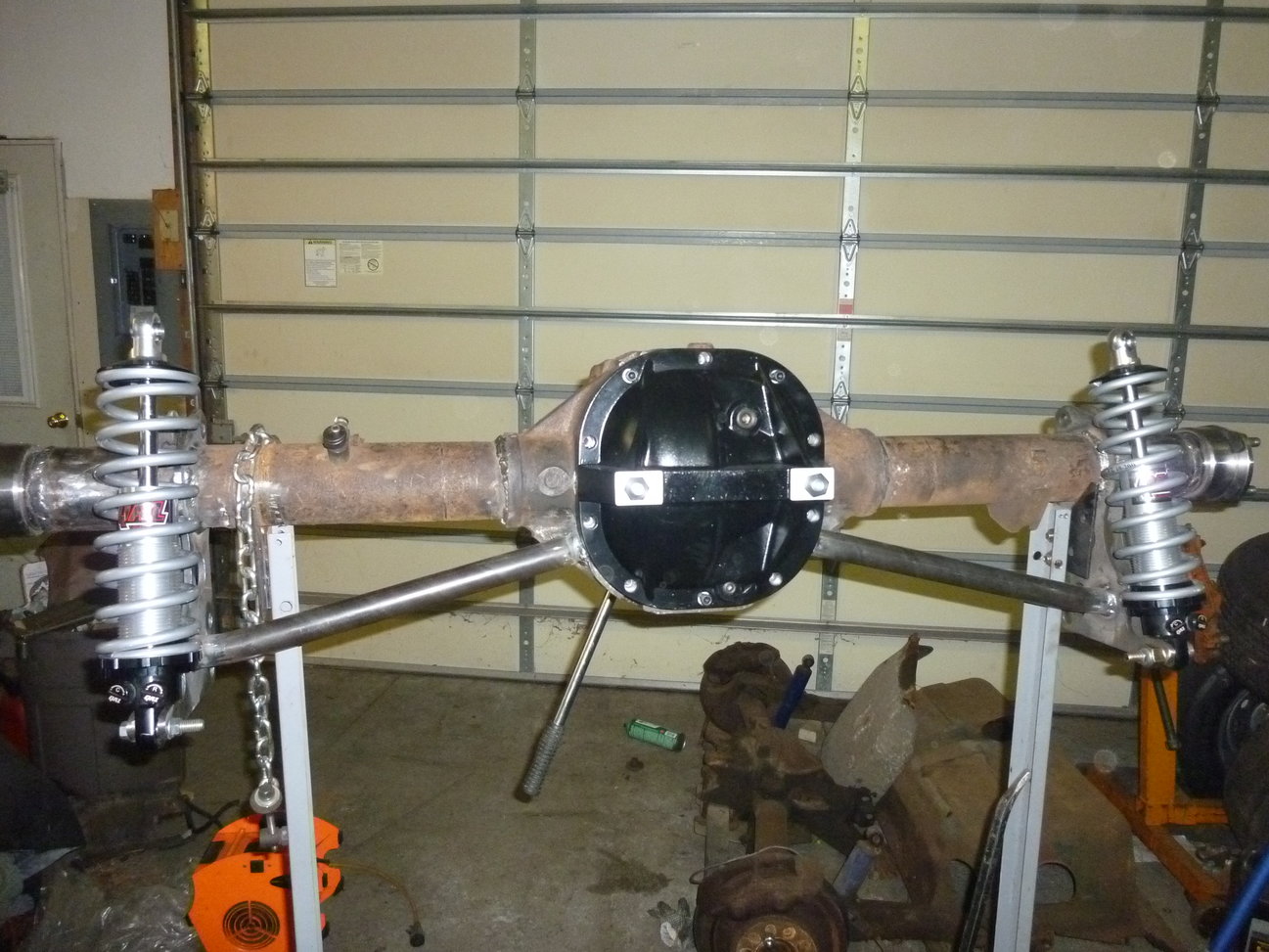 Then starts working on the frame.
Like I said, there is some serious meat on the bone of this build, so as we digest this portion we can look forward to next week when Carl will start setting up the modern brakes and working on that turbo-charged 5.3 LS engine! As always, we have an active community on our Facebook page, I would love to see you there!  Douglas B.