Welcome back to the new series where I highlight interesting and cool Corvettes for sale on Facebook. Our first featured Corvette last week was a phenomenal 2000 horsepower creation, but this hybrid Z06 has enthusiasts on Facebook doing double takes. I've been around the Vette culture for decades and haven't seen anything come close to this in creativity and sheer badassery.
First, the LOL Counter and Reaction Analysis for this listing:

With only 4 LOLs to 147 total reactions, (and a 2.72% LOL to Total), this listing is "Facebook Price Police" approved. For context, the worst ratio I've seen lately had a 72% LOL to Total, and the wicked 2000 hp Z06 in our first installment had a .5% ratio.
Now, without further delay here is the wild hybrid Z06 from Tyler Otterson, out of Fargo, ND. [Full Photo Gallery Below]
Seller's Description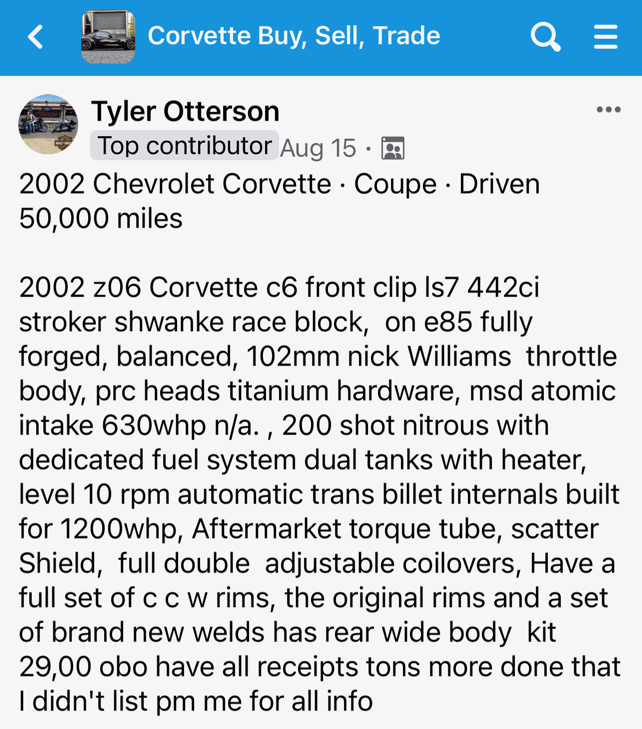 Editor's Note: Price is $29,000 obo
Sentiment from the Facebook Community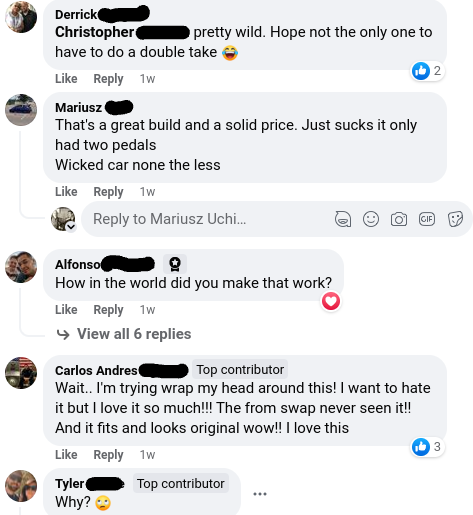 CLICK HERE for a link to the Facebook listing. Important notes: A Facebook account may be required, as will joining the page. As of 8/24/23, the listing was live, but if the link is dead it was pulled by the seller. CorvSport does not have any affiliation with the seller, nor were we compensated for covering this Corvette.
If you are not on Facebook, it's free so sign up! It's the place to be for Corvette enthusiasts, so come join the hottest and fastest-growing Corvette Community on Facebook, with over 28,000 new CorvSport followers since January of this year! Click here to become one of CorvSport's 147,000 followers, and to engage other hardcore Corvette enthusiasts. See you around, Douglas B.
Photo Gallery