Welcome back to the new series where I highlight interesting and cool Corvettes for sale on Facebook. I see multiple listings per day as I diligently try to find compelling Corvettes to bring our dedicated CorvSport readers, but not many pass the sniff test. Not only did today's 2011 Grand Sport pass the test, but this beast from J Richard Madsen out of Springdale, Utah just skipped a few grades.
Our first order of business, the LOL Counter and Reaction Analysis for this listing:

This is our most favorable ratio to date, with only 2 LOLs to 409 total reactions (.49% LOL to Total). We can stamp this listing as "Facebook Price Police" approved. For context, one of the worst ratios I've seen lately had a 72% LOL to Total, and the 2000 hp Z06 in our first installment had a .5% ratio.
Before we get into the details of the listing and the photo gallery, you've got to see how huge this turbo is!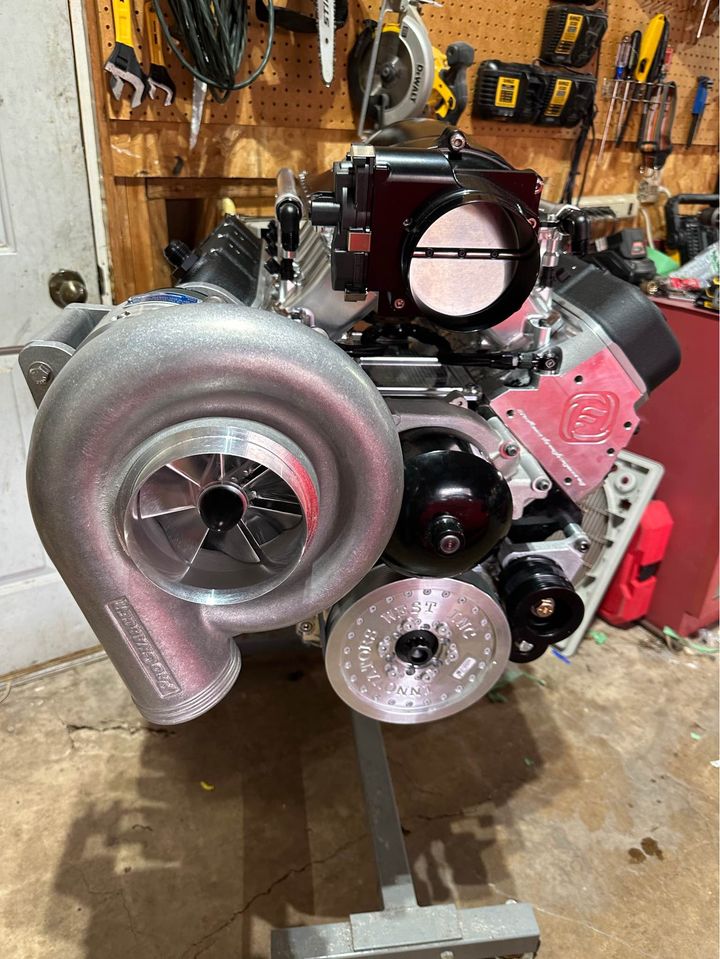 Seller's Description
Seller's Listed Price
$75,000
Sentiment from the Facebook Community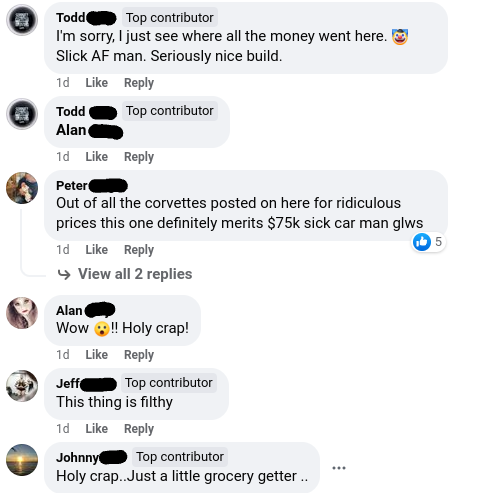 CLICK HERE for a link to the Facebook listing. Important notes: A Facebook account most likely will be required, as will joining the page. As of 9/07/23, the listing was live, but if the link is dead it was pulled by the seller. CorvSport does not have any affiliation with the seller, nor were we compensated for featuring this Corvette.
If you are not on Facebook, it's free so sign up! It's the place to be for Corvette enthusiasts, so come join the hottest and fastest-growing Corvette Community on Facebook, with over 31,000 new CorvSport followers since January of this year! Click here to become one of CorvSport's 150,000 followers, and to engage other hardcore Corvette enthusiasts. See you around, Douglas B.
Photo Gallery