Welcome to the new series where I highlight interesting and cool Corvettes for sale on Facebook. Our first featured vehicle could be considered a Facebook miracle, because with nearly 400 reactions there are only two lol emojis mixed in with the positive ones. This is so remarkable I'm going to contrast this listing with a typical Facebook listing, where the FB price police swing their keyboard as market experts and laugh at "high" prices.
But first, why is the lack of lols so remarkable? Well, the asking price for this 2015 C7 Z06 is a whopping $155,000. And based solely on the 2000 ponies the mods produce, worth every penny.
Now, that comparison. Here are the reactions for this beast of a Z06 (.5% lols to total)

And here are the reactions to a typical Corvette listing on Facebook (72% lols to total)

This "price police" dynamic also bleeds down into the comments section, but once I dove into this listing, I was even more shocked to see that with nearly 80 comments, not a single one critiqued the price (a first for me to witness, and I spend a lot of time on the FB for sale sections).
Seller's Cliff Notes: "Not another Vette that sits like this one in the world" 
A quick look at this phenomenal C7 Z06, owned by Matt K. of Waterford, VA, then on to the modifications. [Full Photo Gallery Below]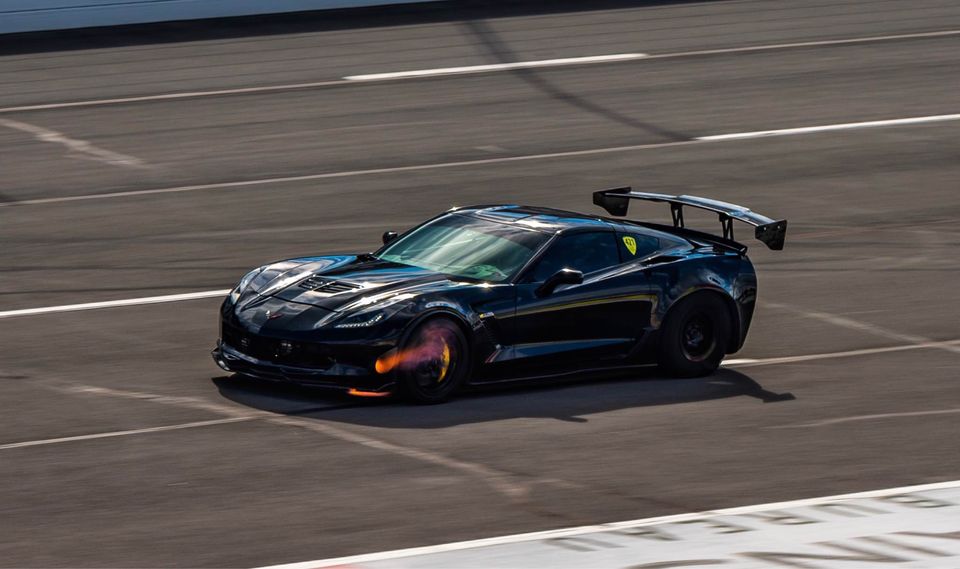 Are you curious what it takes to make 2000+ horsepower?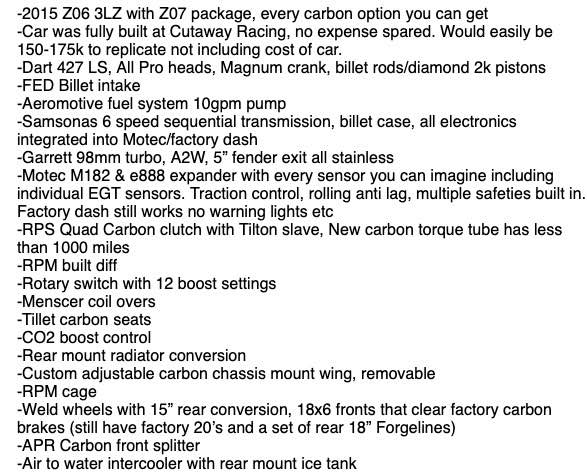 What kind of forward propulsion does this crazy list of mods produce? Here is a screenshot from the end of a quarter-mile run video in Matt's listing.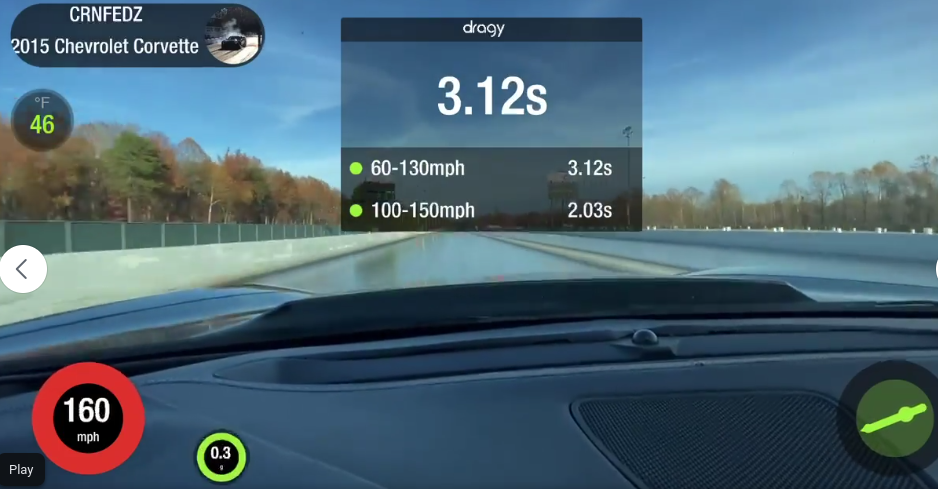 The specifics of the listing: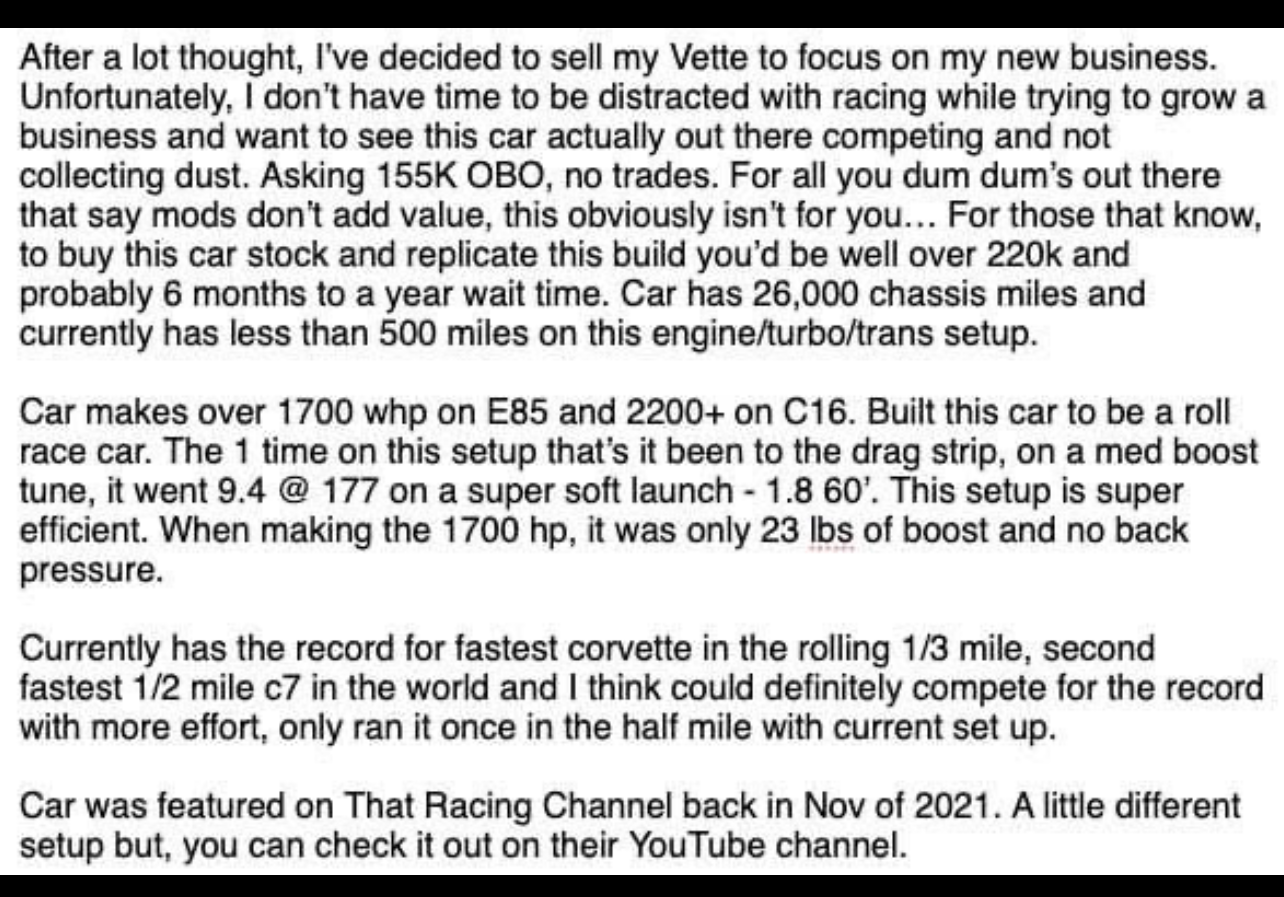 CLICK HERE for a link to the Facebook listing. Important notes: A Facebook account may be required. As of 8/18/23, the listing was live, but if the link is dead it was pulled by the seller. CorvSport does not have any affiliation with the seller, nor were we compensated for covering this Corvette. If you are not on Facebook, it's free so sign up! It's the place to be for Corvette enthusiasts. We have an active community on our Facebook page (with over 146,000 followers), and I would love to see you there! Douglas B.
Video from That Racing Channel
Photo Gallery