(This article was originally published by CAR And DRIVER.  You can view the original article by clicking HERE.)
Behold, mid-engine Corvette fans: The car you've waited patiently for Chevrolet to build has finally evolved beyond titillating concepts to the engineering mule revealed here. An 82-second strike by our recon op resulted in 15 frames before security narcs dropped the curtain on this black test car—with its two occupants still inside.
Don't fret over the pointy-pickup camouflage; more attractive attire will follow. Instead take solace in a cabin hugging the front axle, ample space between the cockpit and the rear wheels for the hot parts, and this Corvette's crouched and ready attitude.
The nose clip is from Holden's Commodore SSV (with even wider flares), while the cabin module, roof, and exterior mirrors are hand-me-downs from today's Stingray. A Holden SSV ute's sheetmetal wraps door to door around the heinie. The wing keeps the tail planted during high-speed runs and what could be more practical than the bumper-mounted 2-by-10 for shoving this test sled back to the garage when it breaks down? Other items of note: The fuel-filler located on the driver's-side B-pillar and the cooling intakes located along the rocker panels.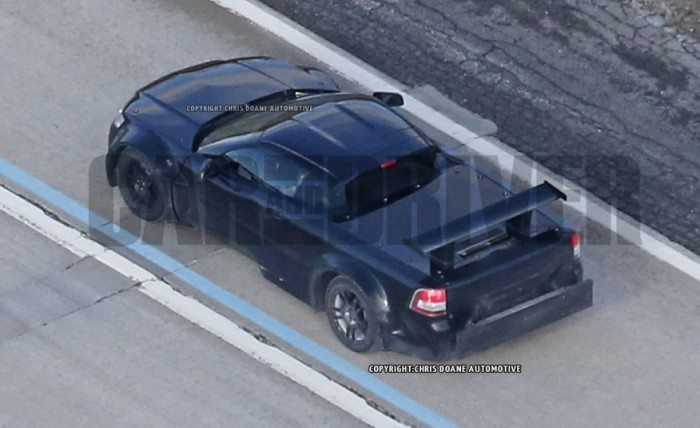 Scaling the span between the axles using the wheels as guides (we're estimating them at 19 inches in diameter) yields a projected wheelbase of 98.9 inches, some eight inches shorter than that of today's Corvette. That blueprint upgrade comes from bumping the transmission from ahead of to behind the rear axle as God and Dr. Porsche intended. A tighter wheelbase quickens steering response and cinches up the turning circle. It goes without saying that at least 60 percent of this probable Corvette ZR1's mass will be supported by the rear wheels, enhancing launch traction and balls-out braking. There are rumblings that the engine bay may eventually play host to a small, 3.5- to 4.0-liter V-8 with all the fixin's—meaning no pushrods.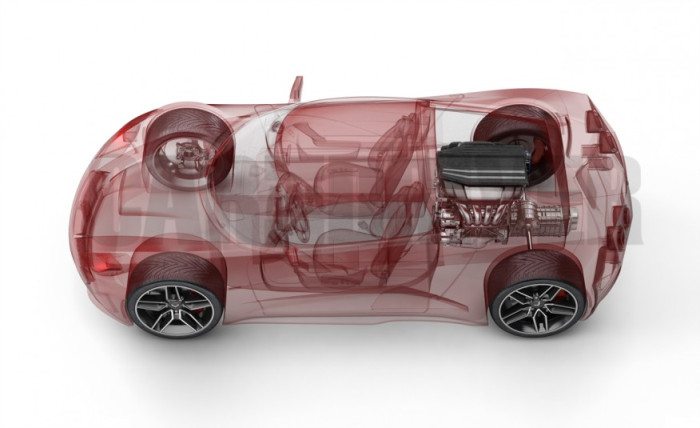 Thus far GM has issued no denials discrediting our most recent (and highly detailed) mid-engine Corvette forecasts. While there's no fresh intel regarding launch timing, the fact that experimental hardware has left the laboratory suggests that the C8 Zora sports car is on schedule to roll into showrooms in about 20 months as a 2017 model, at which point it will be sold alongside the front-engined Corvette. Place your orders now or find yourself stuck at the back of a long delivery line.