On January 22-30, at WestWorld of Scottsdale, Barrett-Jackson will be auctioning off one of the much-awaited Corvette as part of the company's 50th anniversary celebration. Lot #3009 is the first retail production 2023 Chevrolet Corvette Z06 and on January 29, Saturday, it will cross the world-famous auction block for the benefit of Operation Homefront, the national nonprofit organization that is celebrating 20 years of building strong, stable, and secure military families.
Chair and CEO of Barrett-Jackson Craig Jackson shared, "We have a longstanding tradition of selling VIN 001 and first-production vehicles at our auctions to benefit many charities doing exceptional work in our communities. Over our 50-year history, we've helped raise more than $135 million to date and these highly collectible vehicles like this Z06 in Scottsdale have played a large role in this. We're honored to once again set the stage for another monumental moment in automotive history with 100-percent of the hammer price of this first retail production Z06 going to Operation Homefront."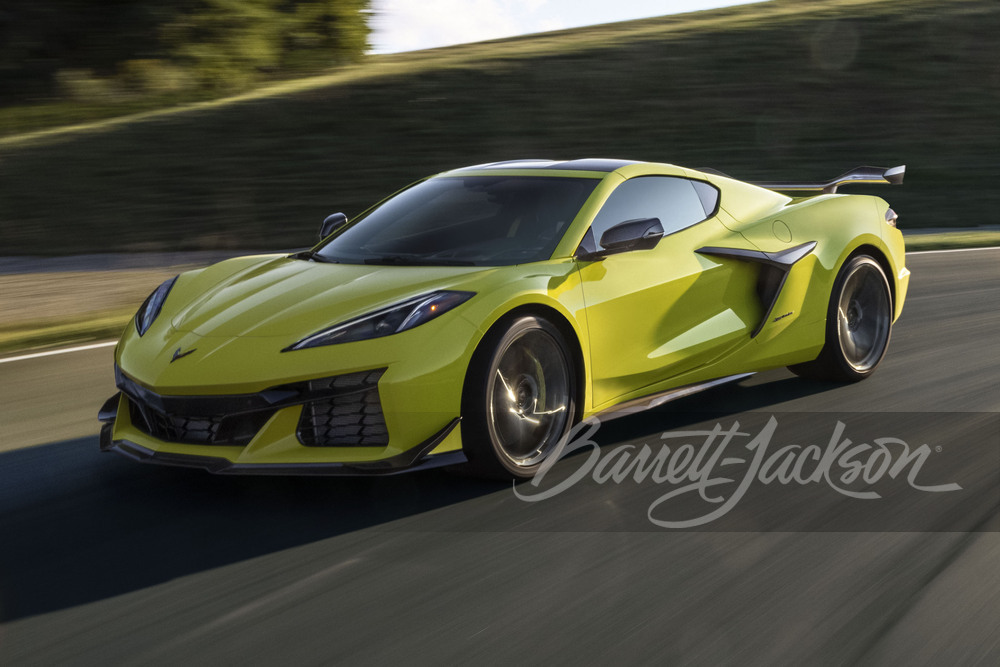 The first retail production 2023 Chevrolet Corvette Z06 grabbed the world's attention with its striking appearance and sound. The new American supercar stands out with its all-new 5.5-liter LT6, which has the highest horsepower, naturally aspirated V8 engine equipped on any production car. It is also equipped with an all-new flat-plane crankshaft design that will tempt any driver to push the tachometer to 8,600 rpm, for the full 670 hp.
With 12 color finishes to choose from, 7 interior color options and another 7 wheel packages available, the 2023 Corvette Z06 is one of the most bespoke Corvette yet.
Operation Homefront is a national 501(c)(3) nonprofit whose mission is to build strong, stable, and secure military families so that they thrive and not simply subsist in the same communities that they have dedicated their lives to protect. To fulfill their mission, they provide critical financial assistance, housing, and family support programs. Operation Homefront helps military families to easily manage the short-term problems that they encounter so that it will not become a chronic issue in the long-term.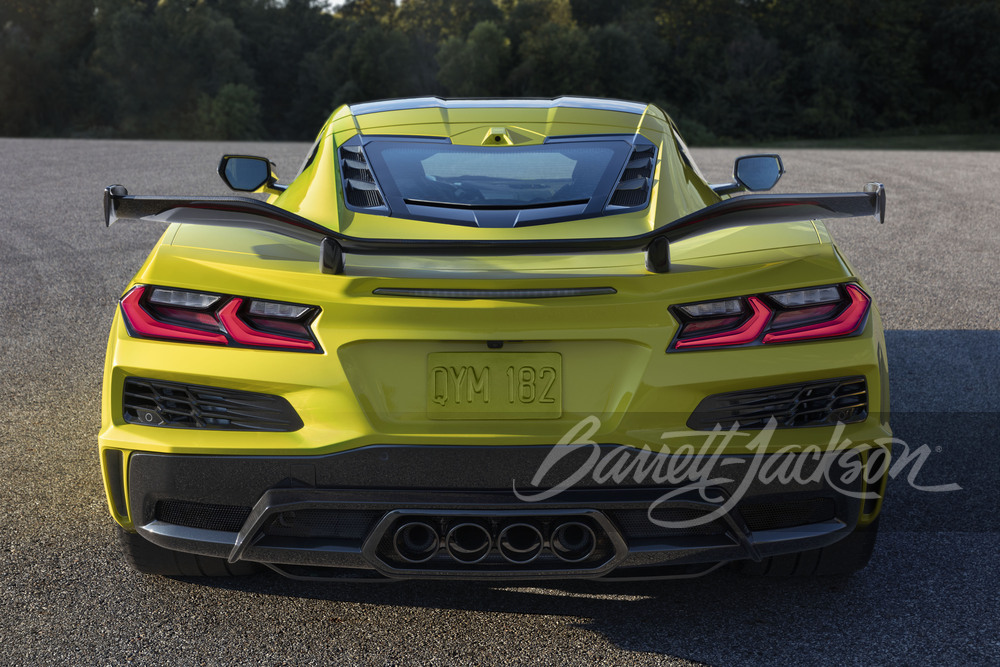 President and CEO of Operation Homefront Brig. Gen. (ret.) John I. Pray Jr. stated, "We are absolutely thrilled that the proceeds of the auction of the first ever retail production mid-engine Corvette Z06 will help us help our military families overcome their financial hardships. All are incredibly grateful for the continued support of our friends at Chevrolet and Barrett-Jackson as their unwavering commitment to our important work allows us to continue to build strong, stable and secure military families so they can have the opportunity to thrive in the communities they have worked so hard to protect."
President of Barrett-Jackson Steve Davis added, "Giving back to those in need is at the heart of Barrett-Jackson and at the hearts of our generous bidders. Knowing that 100-percent of the hammer price from this iconic Corvette will go to support our military and their families that have sacrificed so much for all of us, this will undoubtedly be a highlight of our 50th anniversary celebration."
For those interested to bid on the 2023 Corvette Z06 and support Operation Homefront, or those interested to be part of the 50th anniversary celebration can register to be able to bid at the Scottsdale Auction and register here. Those who are interested to purchase tickets for the event can purchase here, with VIP packages also available.
Bidding on the Corvette is not the only way to help Operation Homefront, those who are interested to help can also help by clicking here.