Nowadays, finding a highly original 1969 Chevrolet Corvette for sale is quite rare. Back in its day, the 1969 Corvette was highly popular, embodying raw power and captivating design. Bearing the appropriate name "Stingray," this classic muscle car has undergone numerous changes throughout the years, although not necessarily for the better.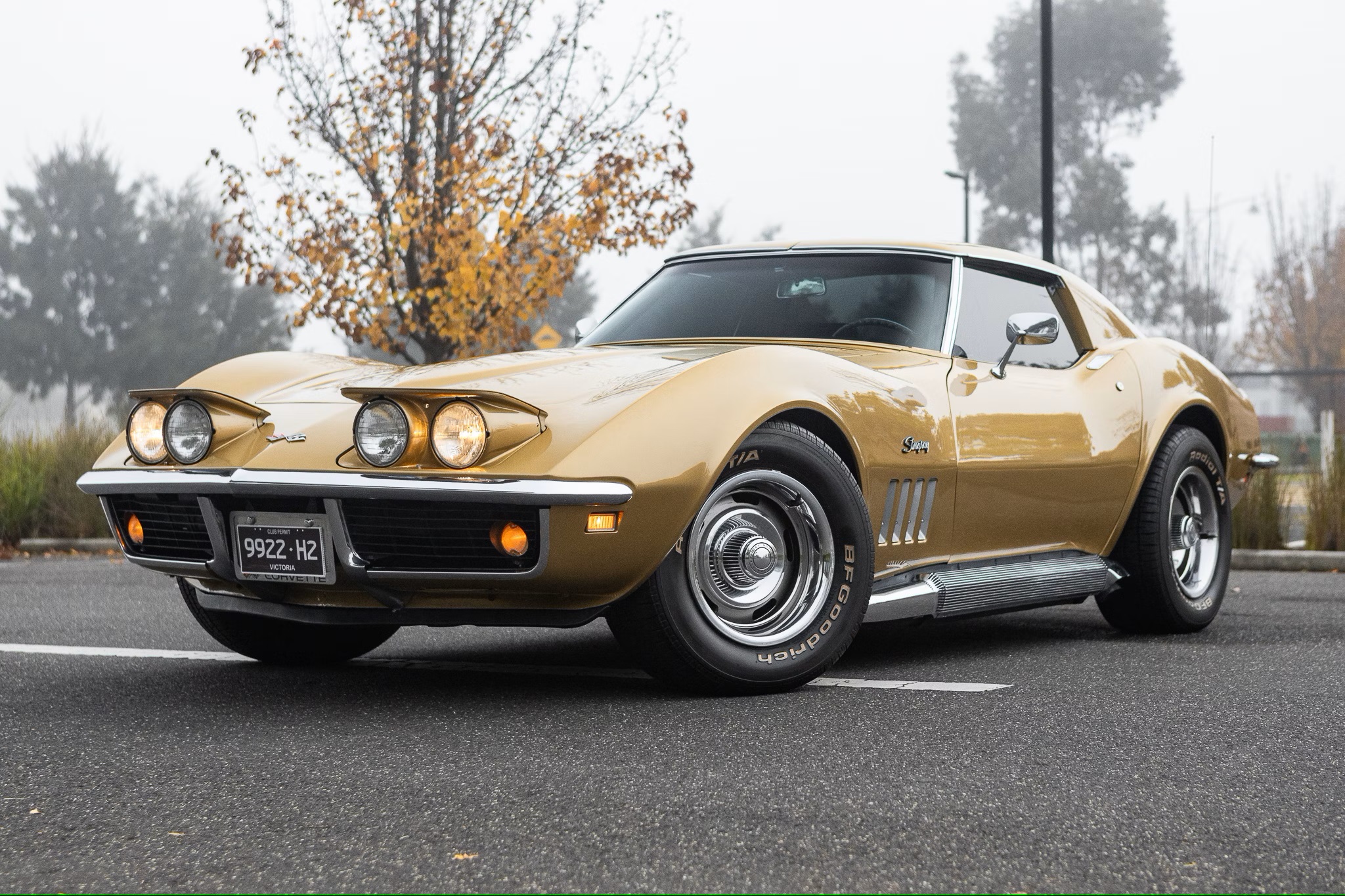 The 1969 Corvette belonged to the "C3" generation (1968-1982) of the iconic Corvette Stingray's evolution. This generation introduced a sleek new design, including the innovative T-top feature, and proved immensely popular, as evidenced by its enduring production run.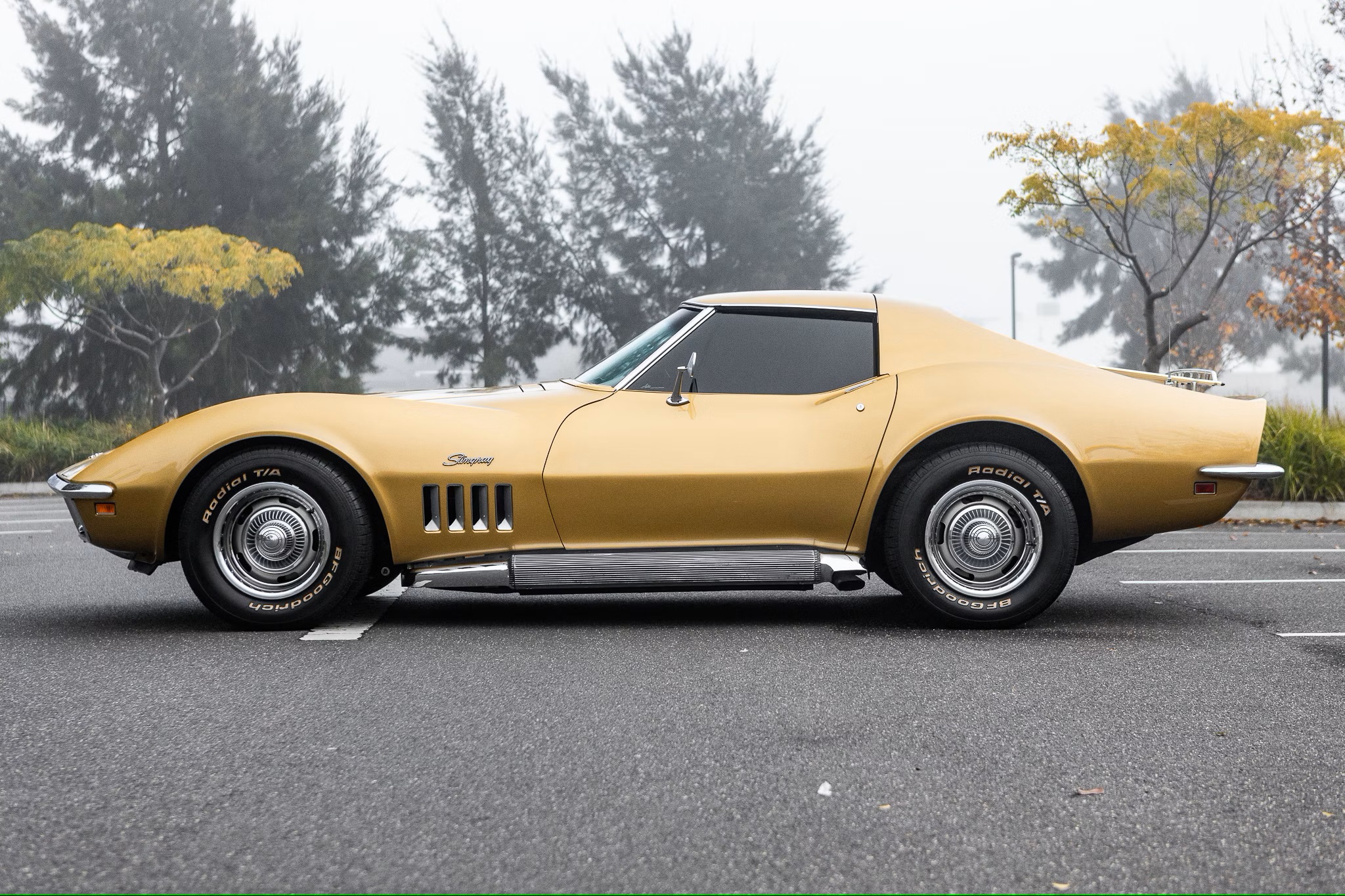 The '69 Corvette marked a complete redesign of both the body and interior compared to its predecessor, the C2 generation. It boasted aerodynamic lines and offered a base 350 cubic-inch V8 engine with 300 horsepower, along with four other power options that reached a formidable 427 cubic-inch engine with an astonishing 435 horsepower.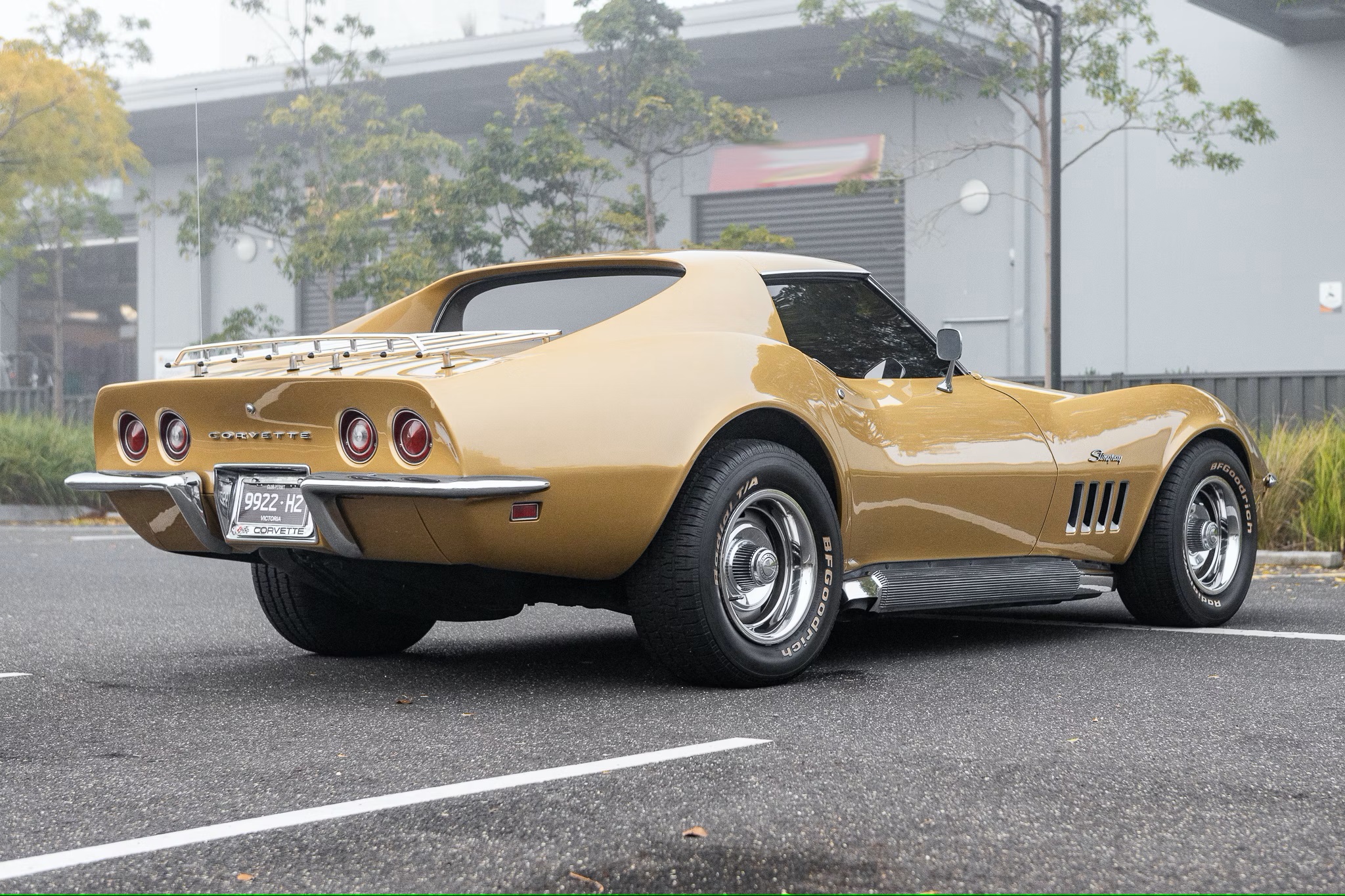 This particular 1969 Chevrolet Corvette Stingray that we found on Collecting Cars is an appealing example of this sought-after classic American sports car, that is said to be highly original.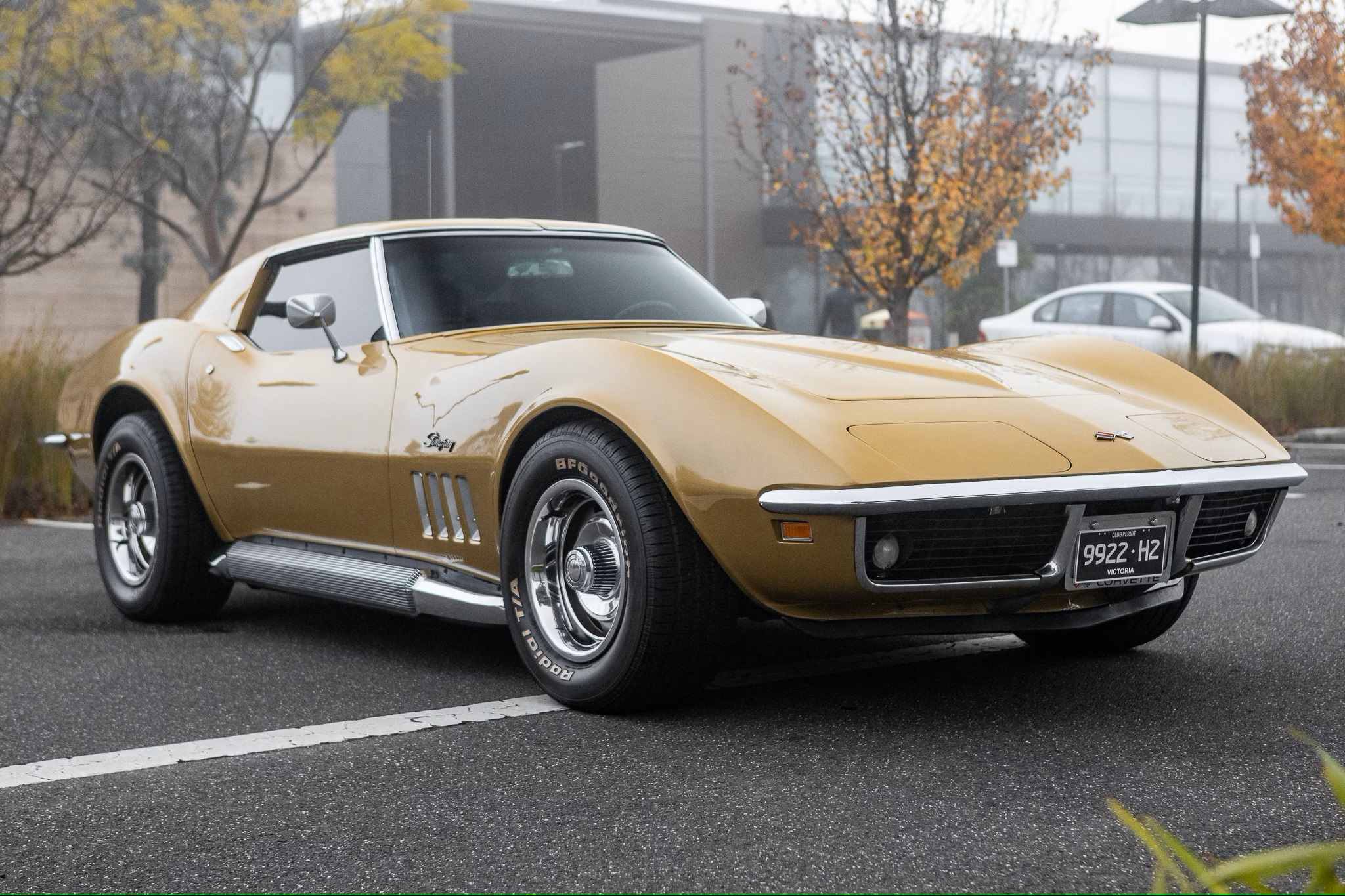 This particular model is finished in the eye-catching Riverside Gold color, complemented by a black vinyl-trimmed interior adorned with chrome accents. It rolls on 15-inch painted steel wheels with chrome hubcaps and lips, wrapped in BFGoodrich Radial T/A tires.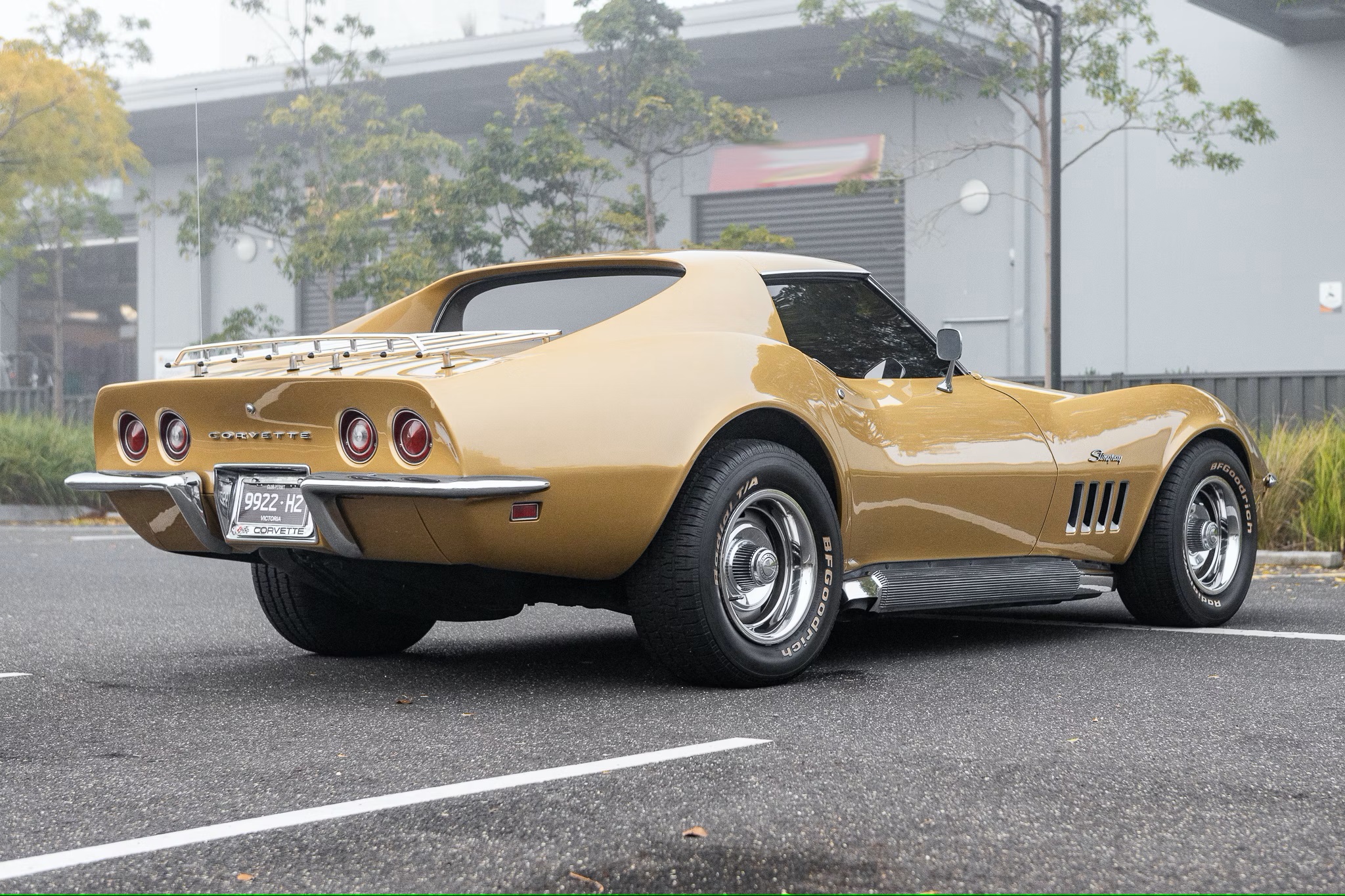 Factory features include pop-up headlights, a three-spoke steering wheel, a radio, heater and ventilation controls, as well as passenger-side dashboard storage pockets. Additionally, this example has been fitted with aftermarket side-exit exhaust pipes featuring chrome heat shields, a rear luggage rack, and tinted windows.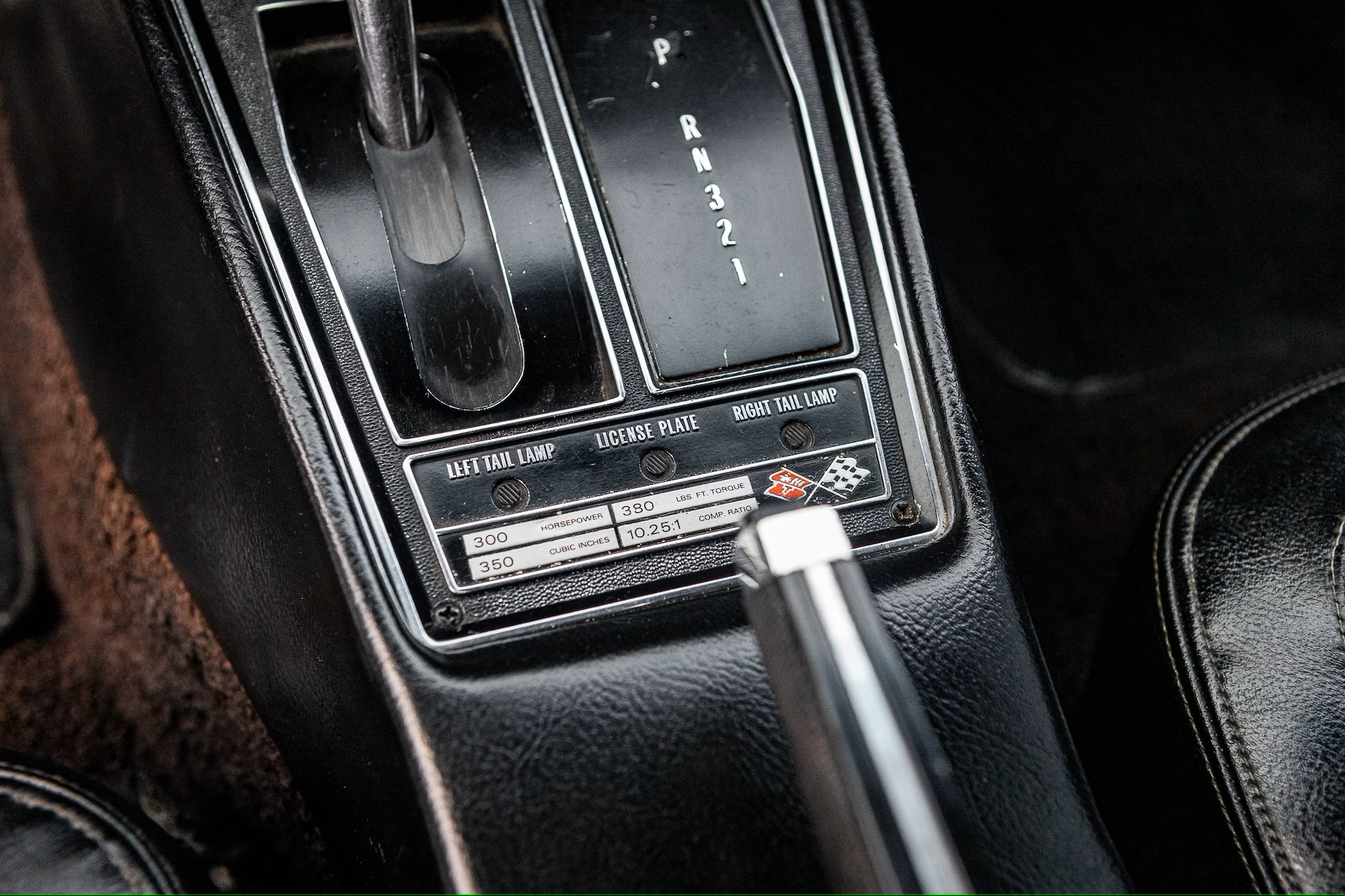 Under the hood rests a naturally aspirated 350-cubic inch (5.7-liter) 'Turbo-Fire' V8 engine, producing approximately 224 kW of power. This engine propels the rear wheels through a three-speed 'Hydra-Matic' automatic transmission.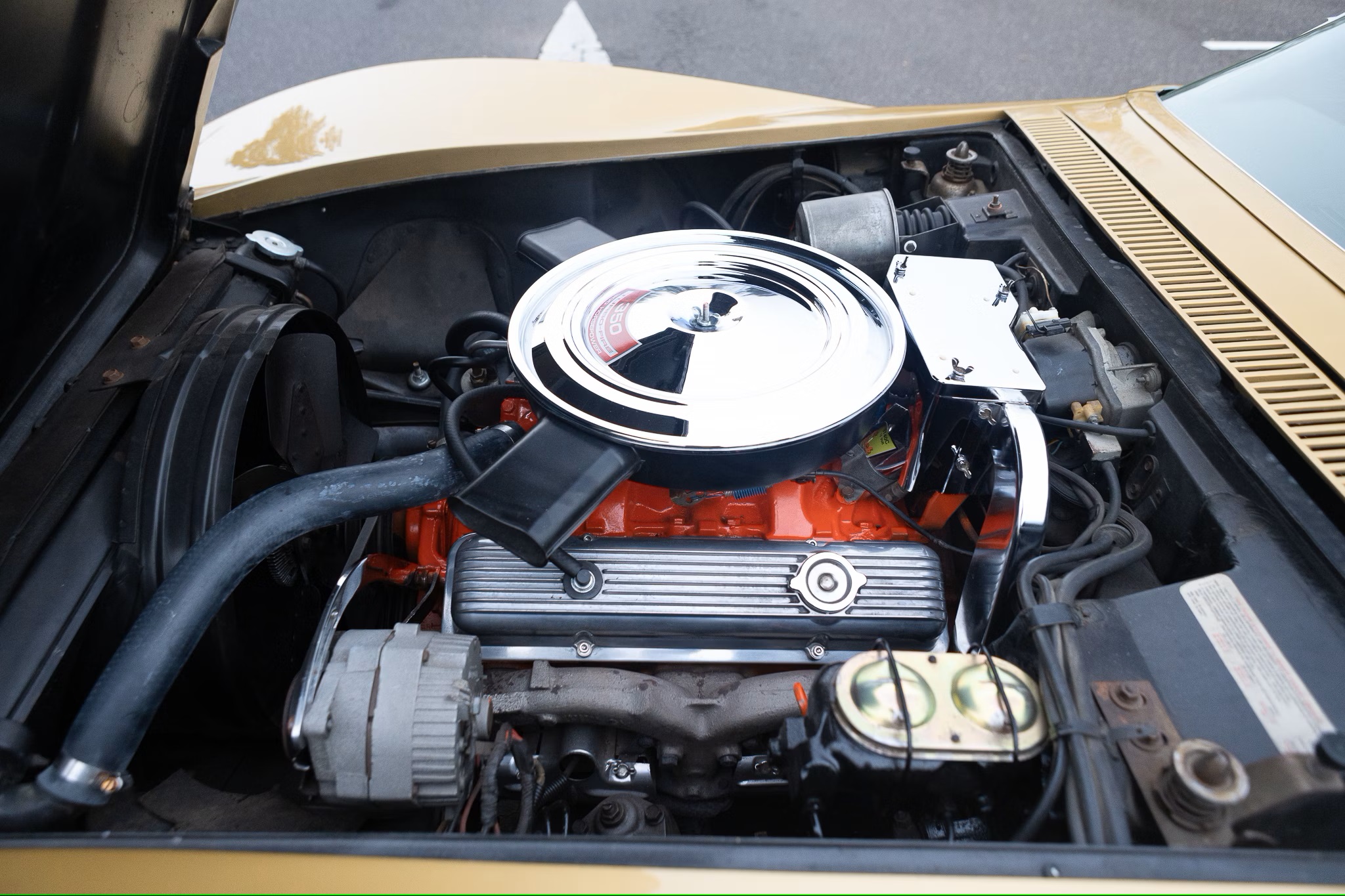 Offered in predominantly original condition, this C3-generation Chevrolet Corvette Stingray exemplifies the allure of the timeless American sports car. Its appealing Riverside Gold exterior, coupled with iconic design elements, creates a captivating aesthetic.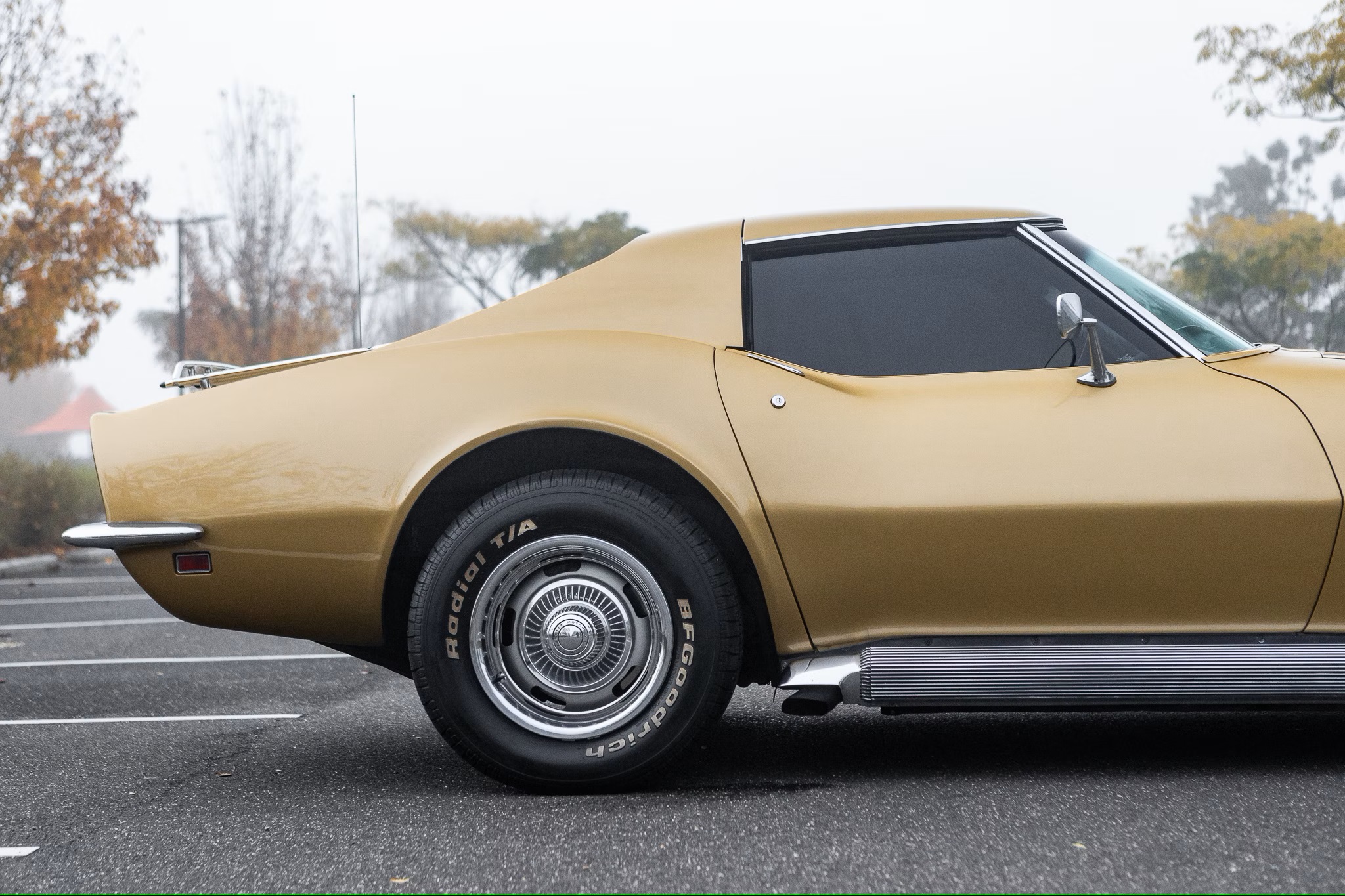 Enhanced by tastefully added side-exit exhaust pipes, the V8 engine produces a sonorous soundtrack that further enhances its charm. This Corvette would make a superb addition to any collection of American classics and provide exhilarating experiences as a weekend toy, fair-weather cruiser, or companion to classic car shows.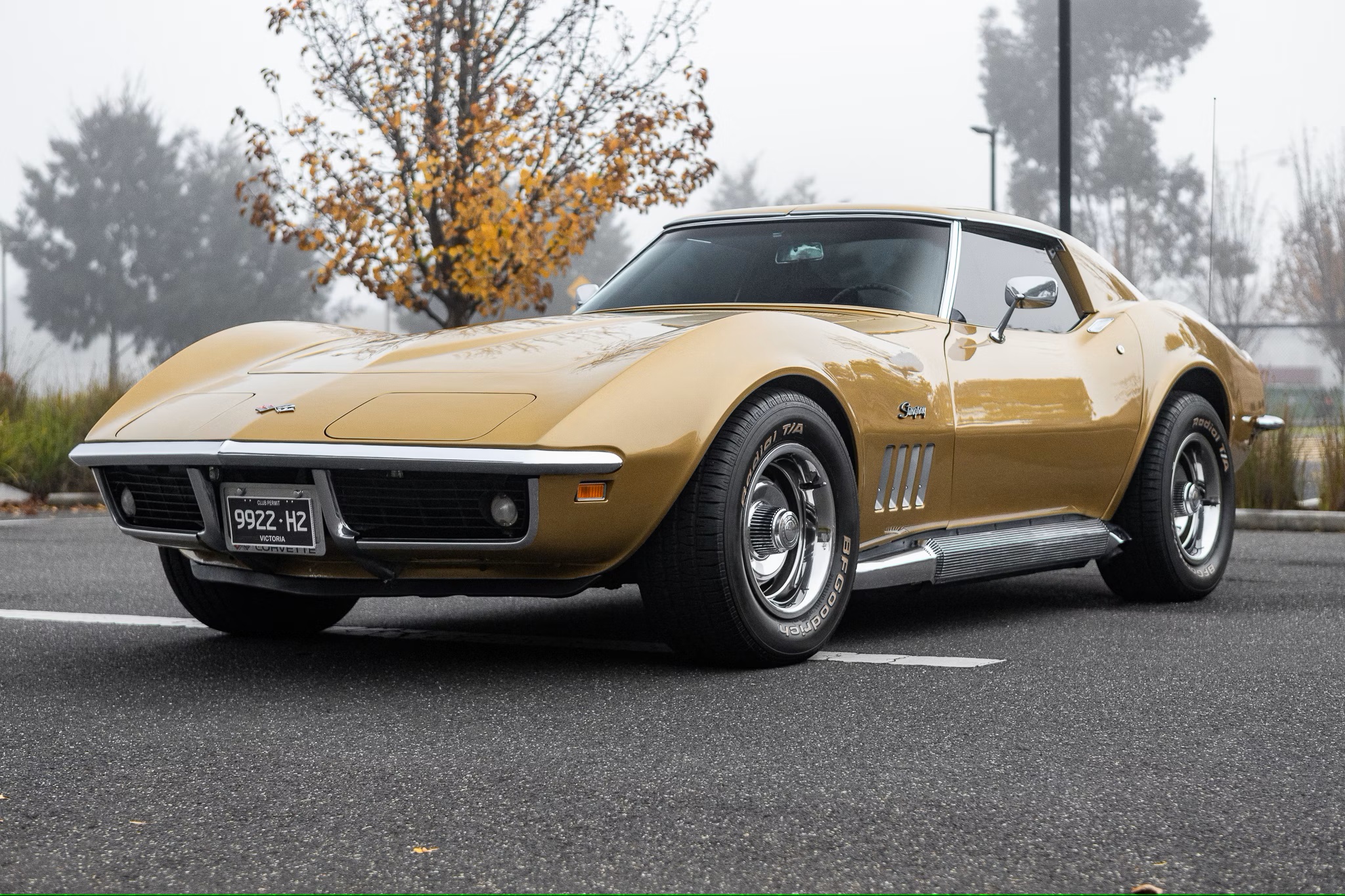 Source: Collecting Cars