Mecum Auctions is currently hosting their annual Indy event, and one of their main attractions is the iconic 1969 Corvette Greenwood race car. This legendary vehicle adorned with the team's unmistakable "Stars and Stripes" livery not only holds a place in racing folklore but also holds a Le Mans record from its days on the track.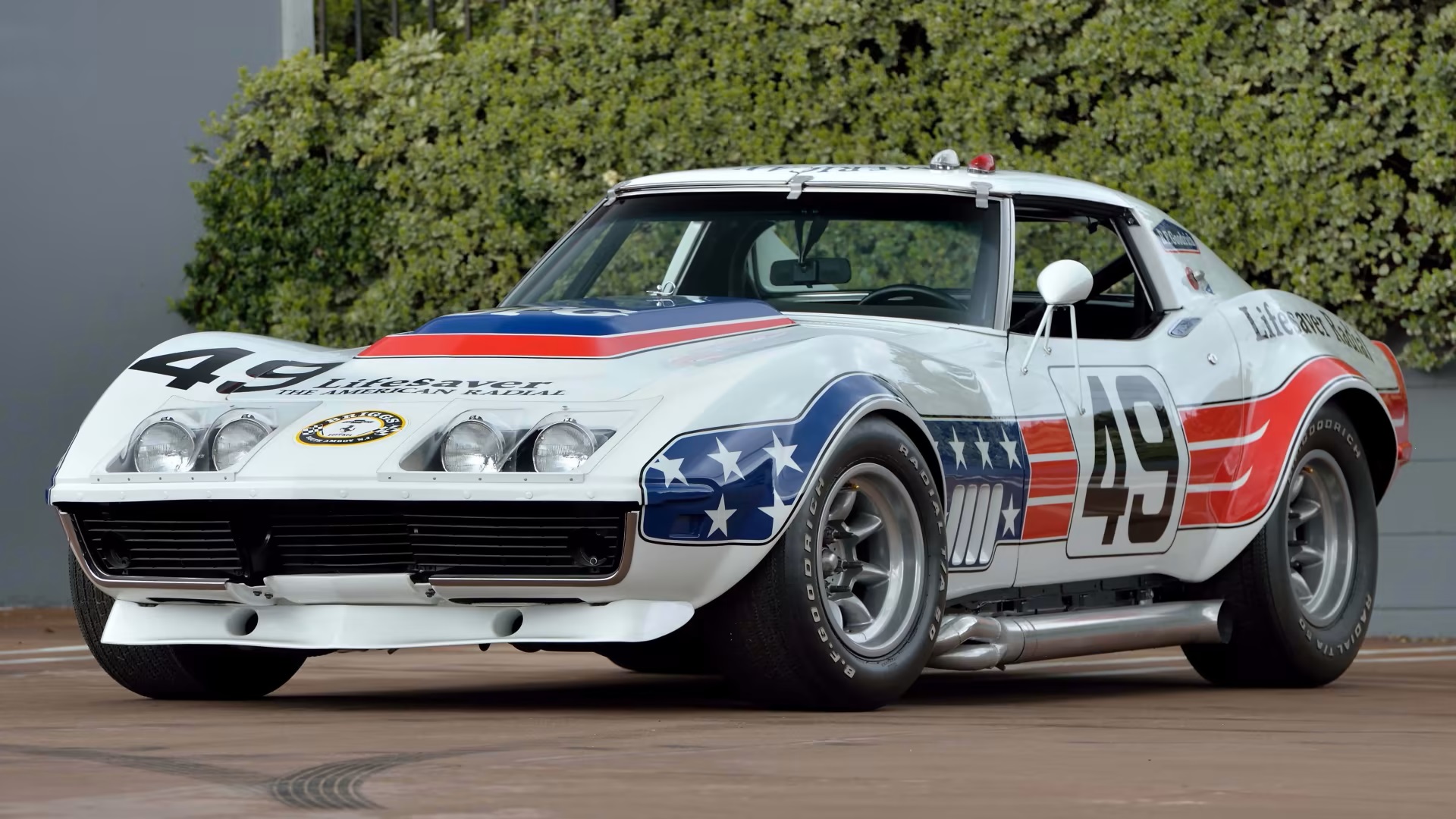 John Greenwood is a master engine builder and race car driver who played a pivotal role in the creation of the "Greenwood Wide-Body" C3 race car. This exceptional vehicle featured exaggerated bodywork, a patriotic livery designed by Greenwood's brother, Bert, and an incredibly potent V-8 engine.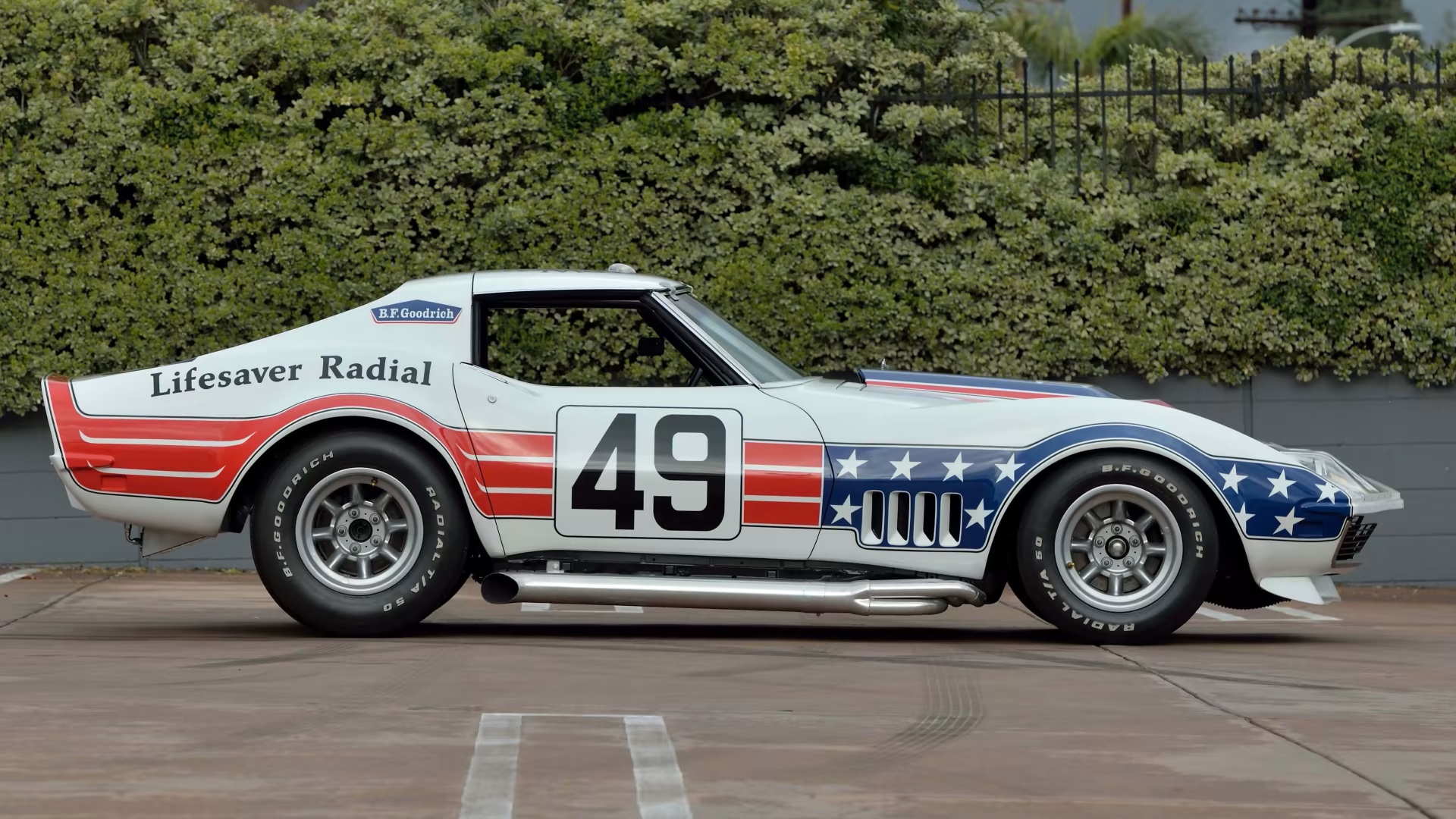 The car up for auction, bearing the number 49, is one of three built by Greenwood and sponsored by BF Goodrich to showcase their T/A radial tires during the seasons of 1971 to 1973.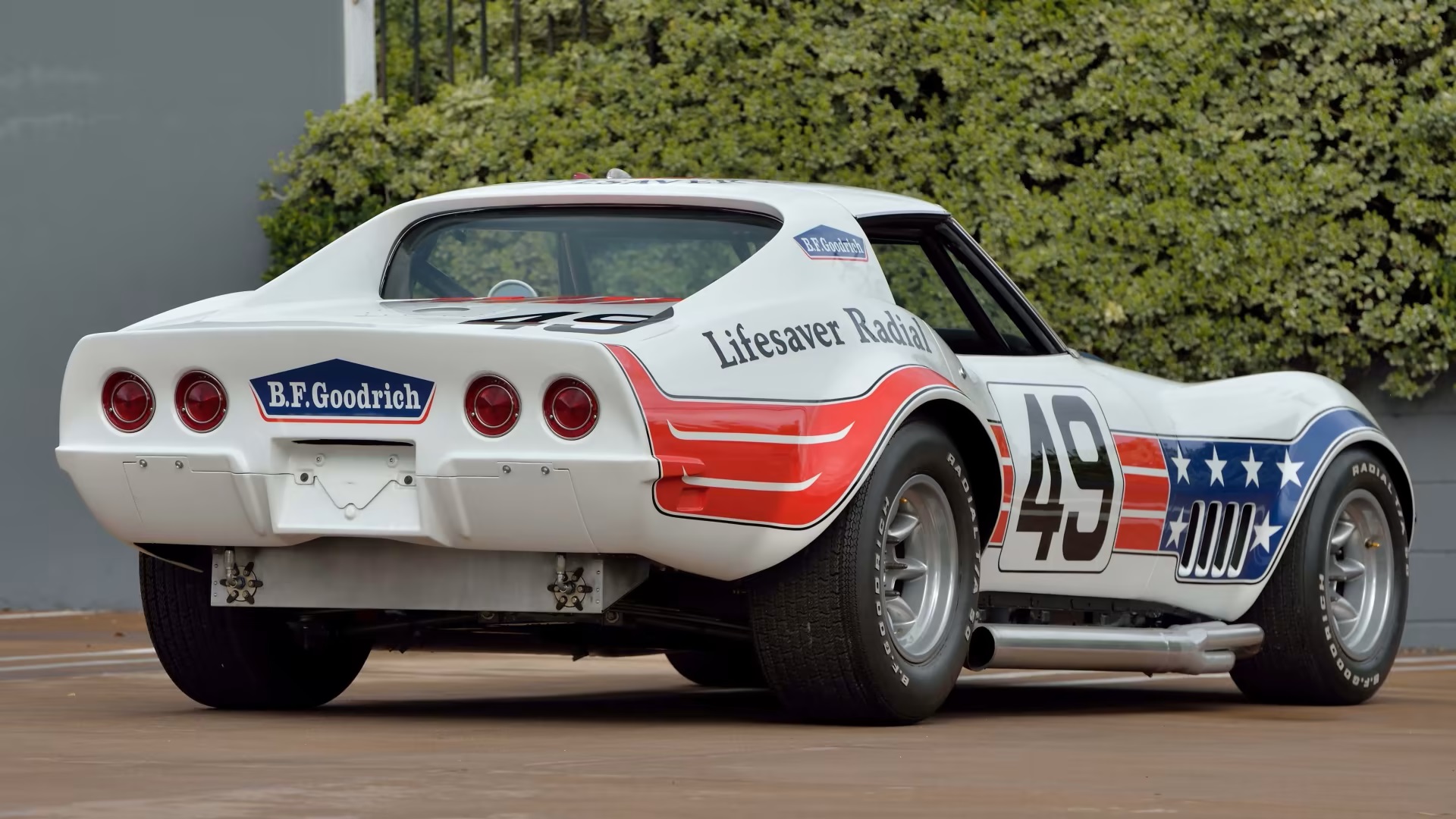 Originally designated for promotional purposes, this Corvette, with its eye-catching red and blue "Stars and Stripes" decals on the sides and hood, is undeniably stunning. The distinctive livery emphasized the car's already appealing exterior and left no doubt about its origin.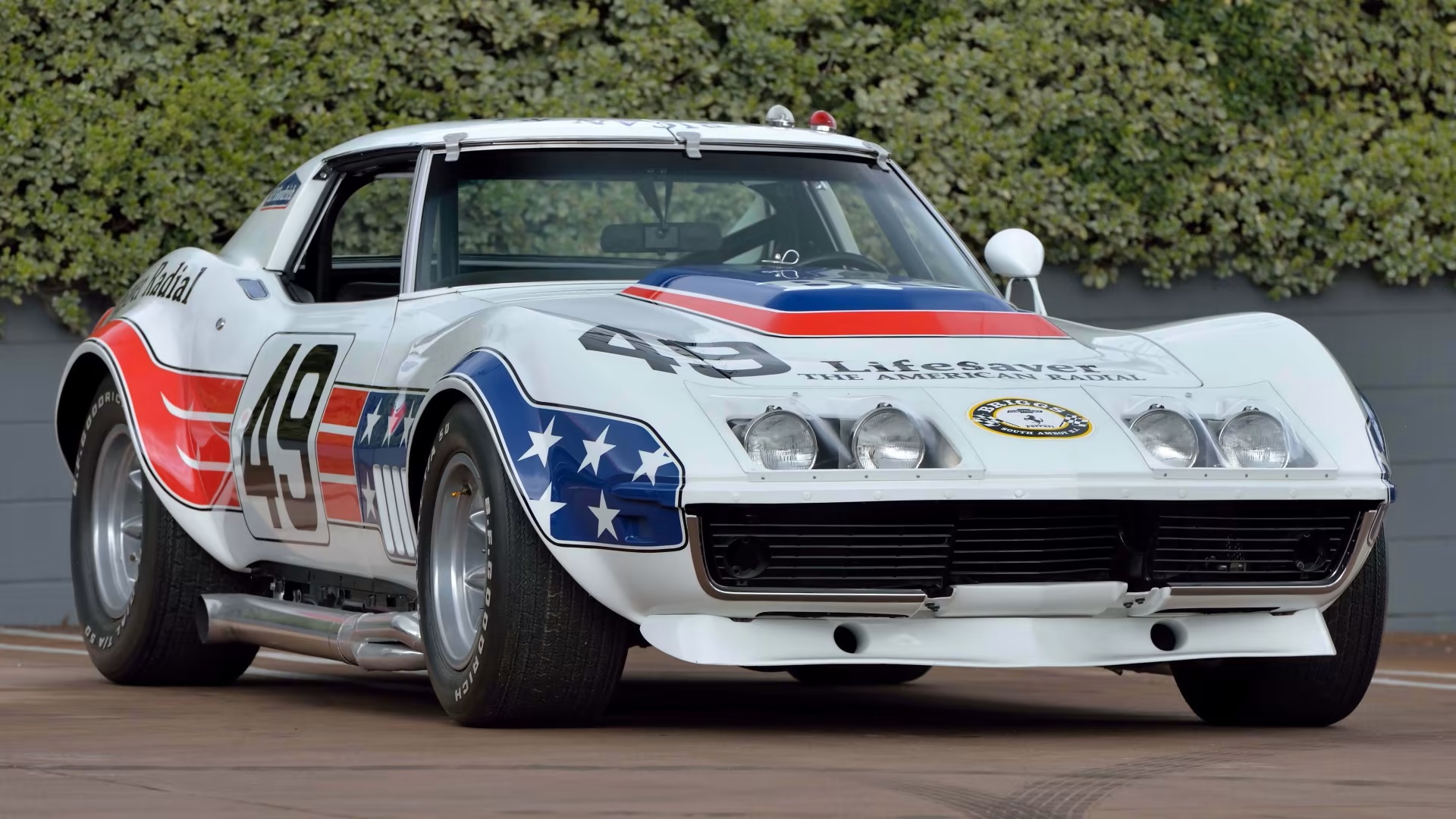 Number 49's life as a promotional vehicle took an unexpected turn when its sister car, number 50, suffered significant damage in a crash. Seizing the opportunity, Greenwood had the factory L88 V-8 engine replaced with a race-spec, all-aluminum ZL1 V-8.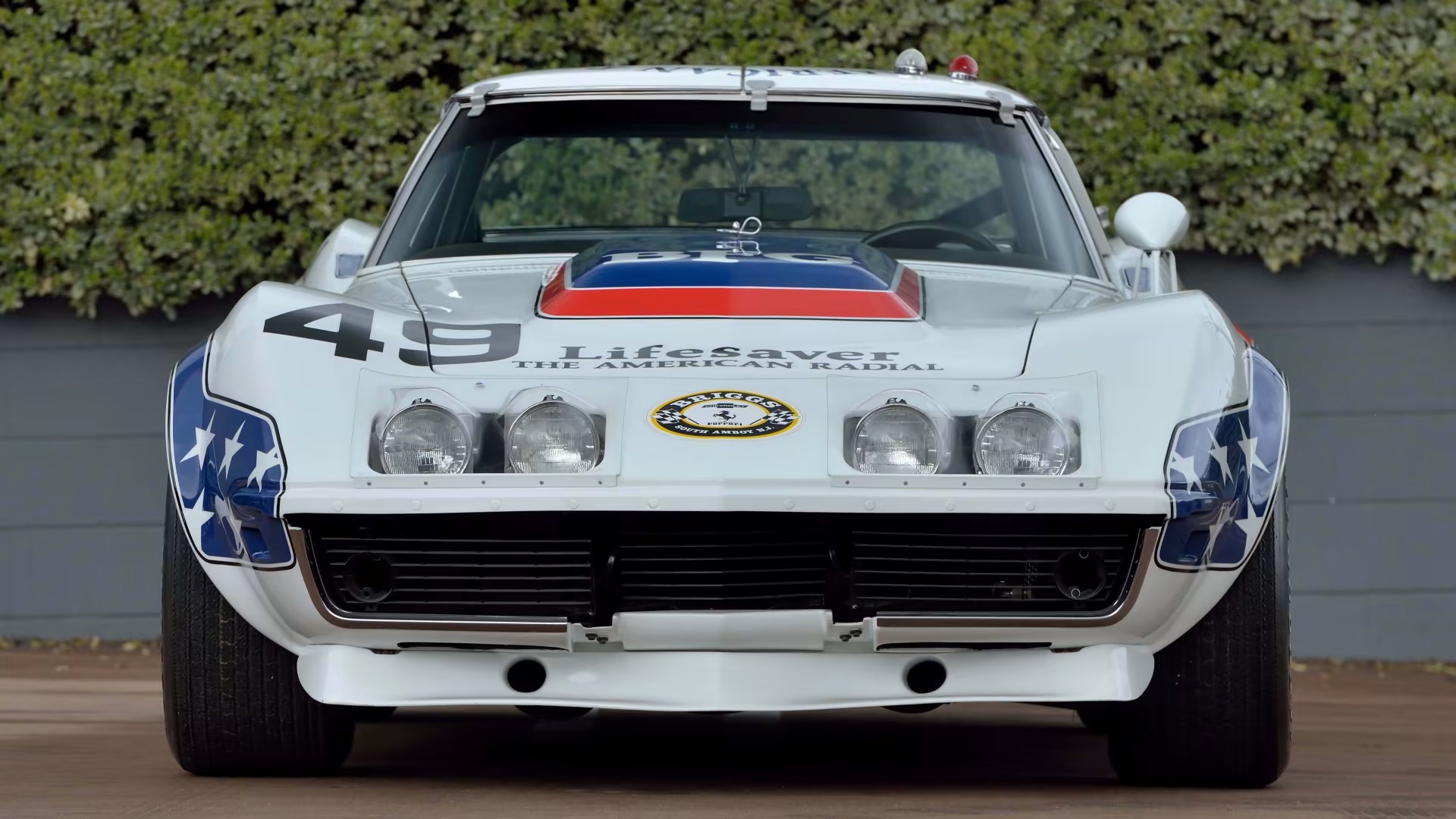 This powerful engine, connected to a four-speed manual transmission, unleashed a staggering 750 horsepower compared to the already impressive 427 horsepower of the original engine. Additionally, various competition modifications were made, including a Greenwood-specific front and rear suspension with trailing arms and sway bars.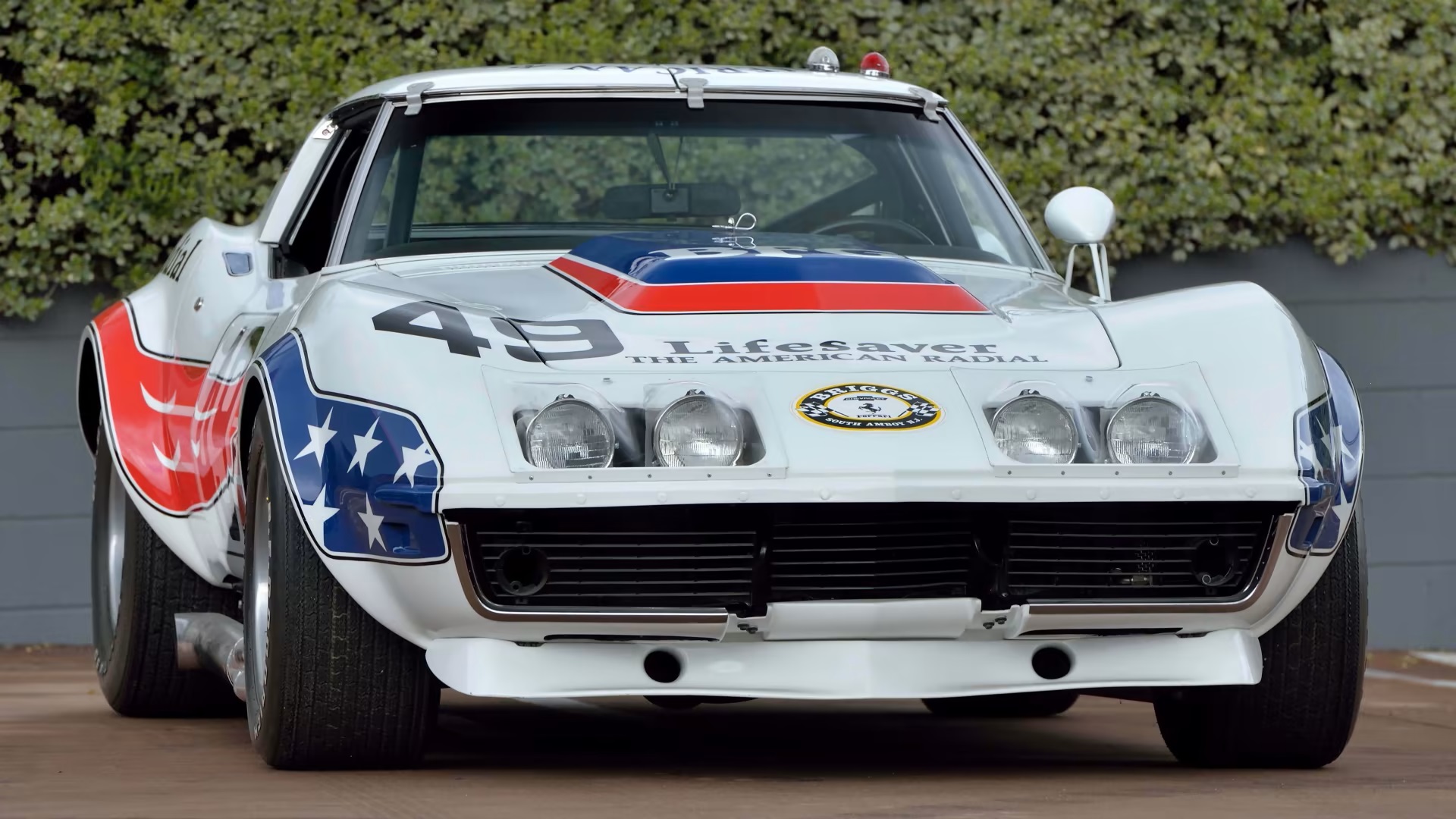 Although originally intended for display purposes, this Corvette proved its mettle on the racetrack. Throughout the years, it was driven by Greenwood, Bob Johnson, Dick Smothers, and Don Yenko, competing in illustrious endurance races such as the 12 Hours of Sebring, Daytona 24 Hours, and 24 Hours of Le Mans in 1973.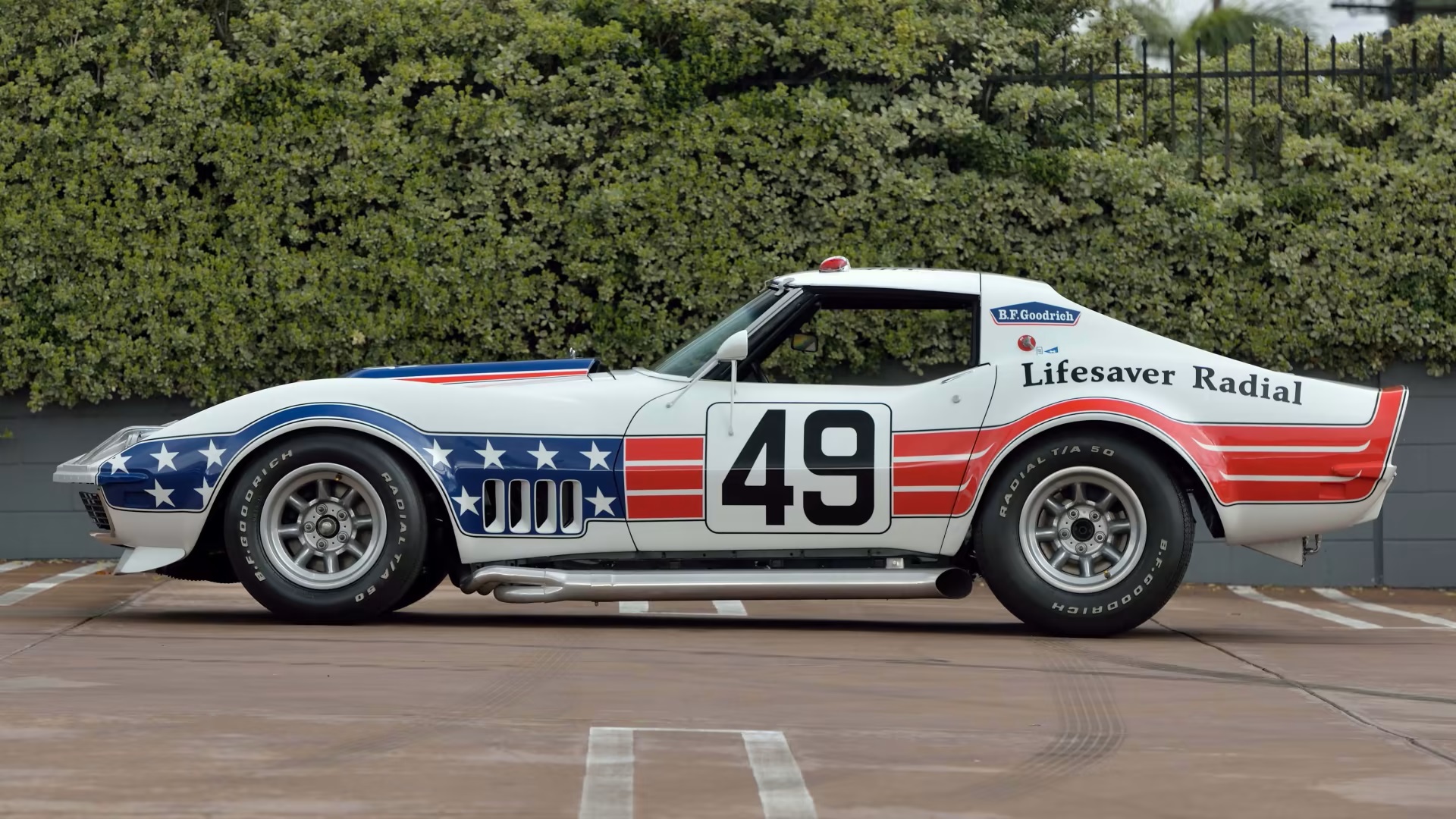 During the last of these races, the car set a GT speed record of 215 mph on the renowned Mulsanne straight. After its retirement, the Corvette underwent a meticulous restoration to concours-grade quality and earned numerous awards at prestigious shows.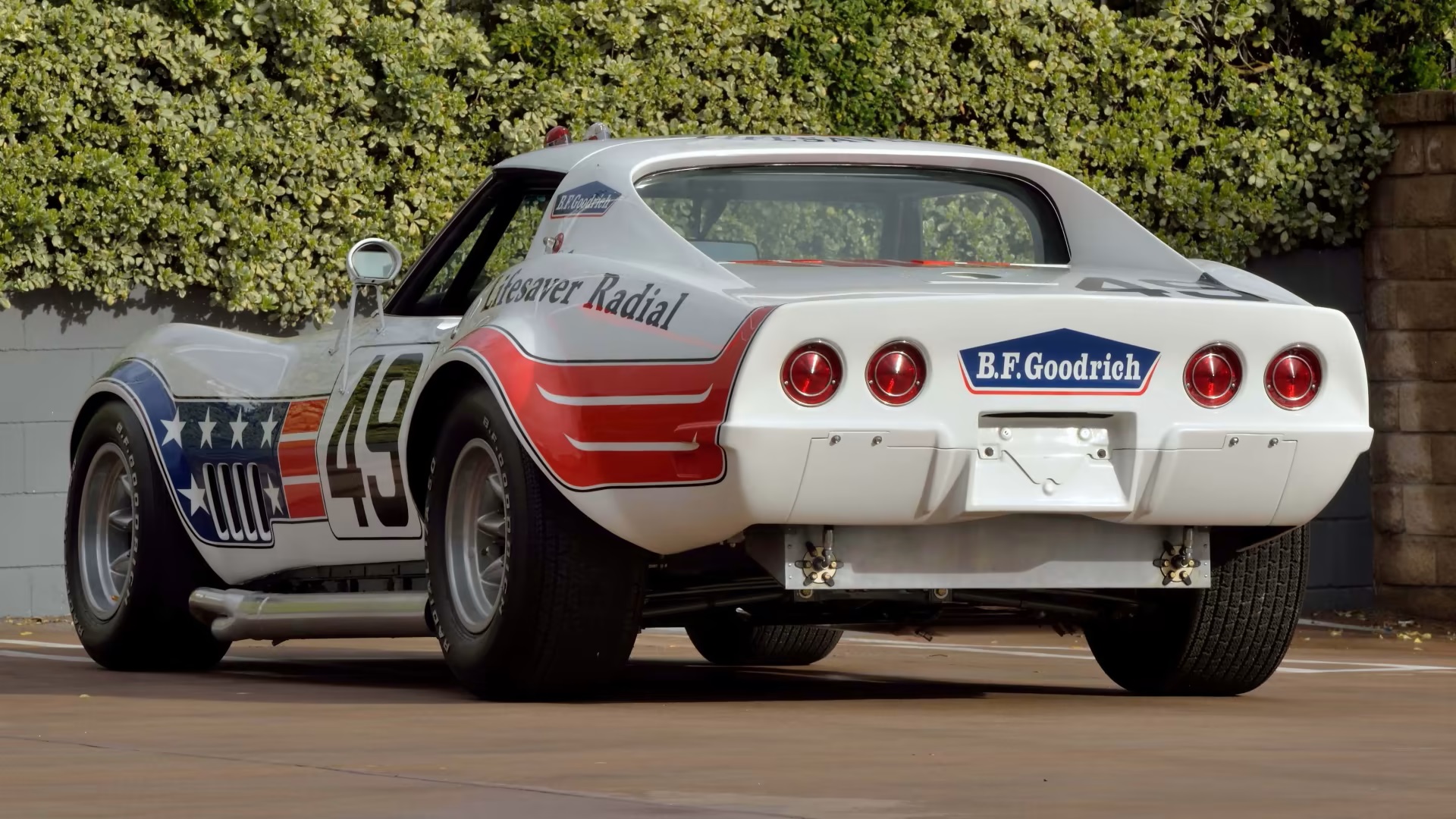 Don't miss this chance to acquire the "Stars and Stripes" Greenwood Corvette at the Indy 2023 auction which runs from May 12 to 20. While no estimate has been provided for the race car, given its exceptional condition and storied history, it is sure to command a significant price.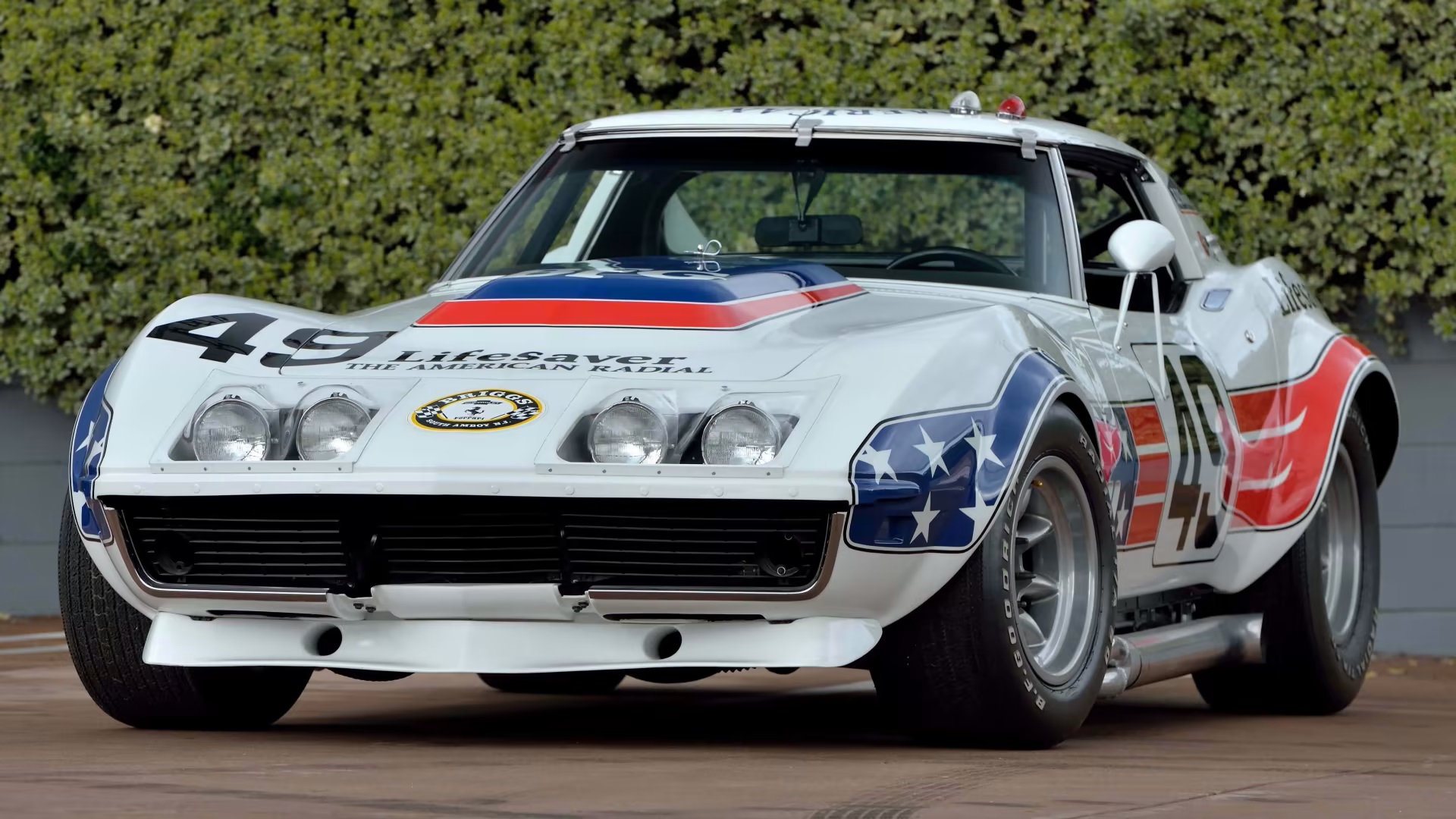 Source: Mecum Auctions