Special Editions: The 1969 ZL-1 Corvette
If you've been keeping up with our "Special Editions" articles for the past several weeks, you've discovered that there have been dozens of limited- and collector's- edition Corvettes produced by Chevrolet since the car's introduction in 1953.  We've shared several of them with you, and will continue to bring you many more as we continue with this series.  Today, however, we bring you something truly special – the 1969 ZL-1 Corvette.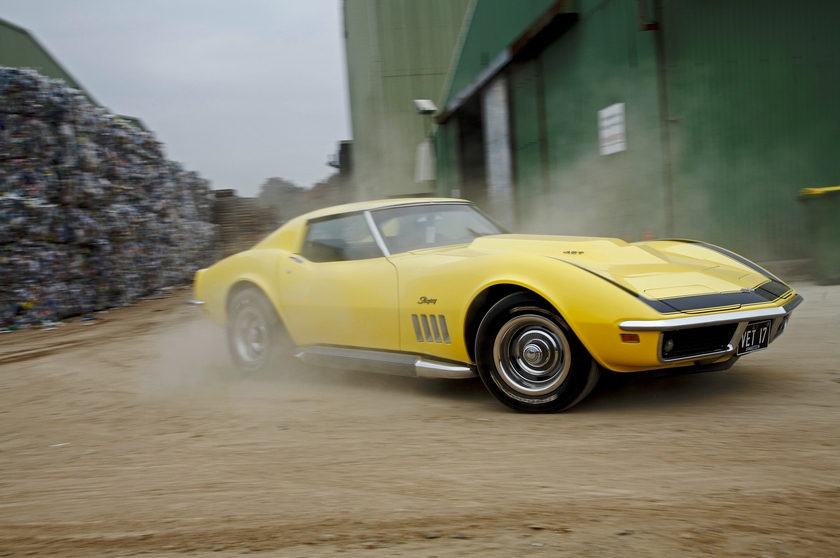 The 1969 ZL-1 Corvette came equipped with an entirely new big-block engine option that produced more horsepower than any Corvette that had come before it.  Any Corvette, when ordered with RPO ZL1, came fitted with an all-aluminum 427 C.I. engine that featured a dry-sump oil system and which weight approximately 100 pounds less than the L88 engine.   The ZL1 was a mid-year release for the 1969 Corvette and was actually developed to replace the legendary L88.  In addition to the all-aluminum block, the engine featured stouter connecting rods and open-chamber heads.
Corvettes equipped with the ZL1 option also required a handful of other mandatory options, including:
The F41 Special Front and Rear Suspension ($36.90)
The G81 Positraction Rear Axle ($46.35)
The J56 Special Heavy-Duty Brakes ($384.45)
The K66 Transistorized Igntion ($81.10)
Radio and air conditioning were not available with the ZL1 engine.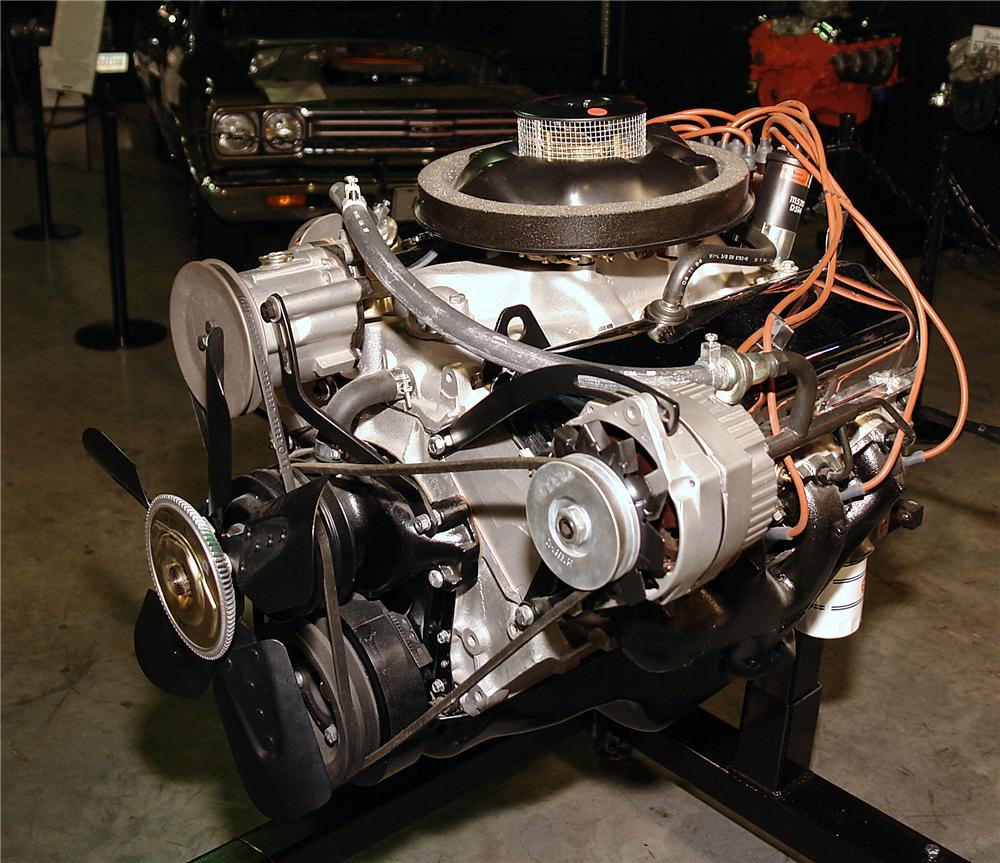 The ZL-1's ultra-high-performance engine was developed by Chevrolet in cooperation with McLaren for use in the SCCA's "Canadian-American Challenge Cup Series" racing.   While the engine was officially rated at 430 BHP (the same rating as the L88 engine), the actual engine output of this 427CI engine was between 560 and 585 brake horsepower.  It was, simply put, a "racing mill let loose on the street."
The evolution of the ZL-1 Corvette is an interesting story and a significant milestone in the development of the Corvette as both a high-performance street vehicle and a race car.   Although the car never saw much (if any) use as a conventional road-driven Corvette, its creation by GM skirted violating the Automobile Manufacturers Association's ban on the production of factory-built race cars – a ban that Chevrolet had openly participated in since 1957.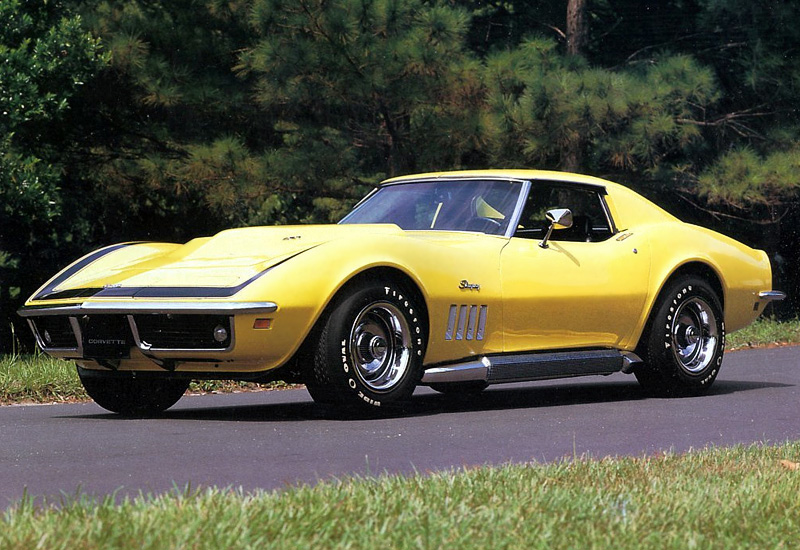 In 1968, Chevrolet's Performance Products Chief Vince Piggins had begun lobbying for the creation of an all-aluminum big-block engine.  He recognized that other manufacturers were finding success in the Canadian-American (Can-Am) racing circuits, and he believed that Corvette could not only contend in that market, but become a dominant contender with the correct racing setup.  Afterall, small-block Chevy-powered McLaren racers had begun their domination of the Can-Am series in 1967.
When Chevrolet failed to meet the demands of developing their own big-block variant for his racers, Bruce McLaren threatened to pull the engines from his cars and look to Ford for a comparable lightweight big-block engine to power his 1968 Can-Am cars.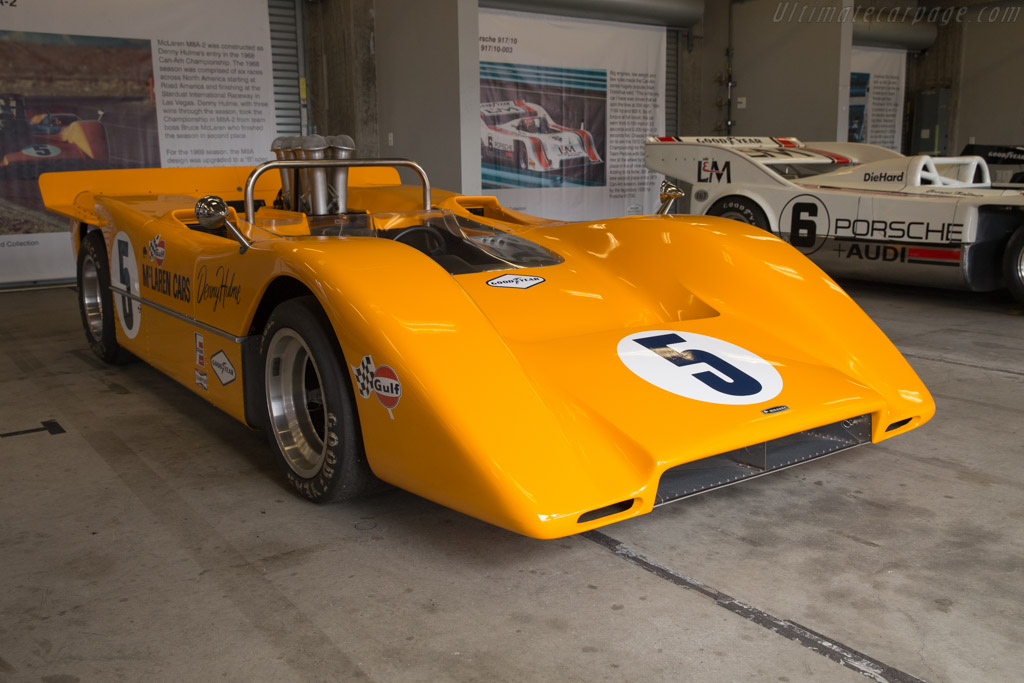 It was at this point that Piggins stepped in, explaining to the top brass at GM that Ford could – and would – produce a big-block engine that would be used to replace all the Chevy small bock engines in McLaren's racers.  Not to be "one-upped" by Ford, Chevrolet gave the greenlight for the development of a big-block engine, and the rest was history.
Now equipped with the new ZL-1 engine, McLarens racers dominated the Can-Am series from 1968 to 1971, winning 32 of the 37 events hosted in that series during that time period.
While the adage "win on Sunday, sell on Monday" has tended to hold true throughout the history of the Corvette brand, the reality behind the 1969 ZL-1 Corvette is that the car was prohibitively expensive, even for consumers who wanted to purchase a race-ready Corvette.  The ZL1 option alone cost $4,718.00, which was just $63.00 less than the base price of a 1969 Corvette coupe (which was $4,781.00).  Add to that the handful of other required options listed above.  All told, the purchase price of a 1969 ZL-1 Corvette was $10.048.15.  Because of price, just two of these cars were ever sold by Chevrolet, and of these, only one has ever been fully documented.
However, records from the Tonawanda engine plant indicate that 94 ZL1 engines with Corvette prefixes were built in 1969.  Of these, 80 were coded for use with manual transmission and 14 for use with automatics.  Corvette historians acknowledge that the majority of these engines were sold to racers, though a few of them were sold to private parties.  There were also a handful of ZL1-equipped 1969 Corvettes that were used by the Chevrolet Engineering Department, including one that was once piloted b Chief Engineer Zora Arkus-Duntov.  Allegedgly, these cars were used as  performance testbeds for driveline and suspension upgrades.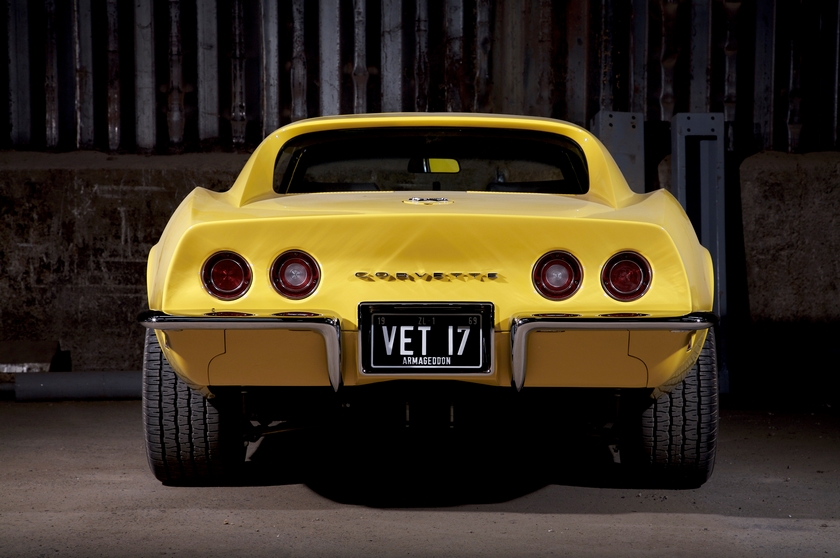 Before these engineering cars were retired, they were driven and reviewed by Road and Track Magazine.  Road and Track reported that the 2,945-pound ZL1 was capable of a 0-60 mph launch of just 4.0 seconds and a quarter-mile time of just 12.1 seconds at 116 miles per hour!  Based on this information, its no wonder that Chevrolet required the additional upgraded suspension and braking installed on the ZL1 Corvettes – the standard Corvette chassis and brake system of that era would have been insufficient to handle that much power.
Unfortunately, the ZL1 was retired after just a single year of production.  Given the stricter EPA guidelines introduced in 1970, Duntov knew that the engine would never meet these requirements, and the program was ultimately cut.  Still, the ZL1 Corvette made its mark on the history of the brand and has become one of the most elusive – and often sought after – Corvettes of them all.  A 1969 Corvette equipped with a ZL1 engine is considered the "Holy Grail" of Corvettes among collectors and enthusiasts, making it one of the ultimate "Special Edition" Corvettes of all time!