The Best of the Best – The L88 Corvette
More Than an "Honorable Mention"
Recently, Corvsport.com published an article titled "The 5 Best & Worst Corvettes of All Time!"  The article was an opinion piece that captured some of our favorite (and least favorite) Corvettes throughout the history of the brand.  The article has become a popular read among our viewers, and has opened up discussion on both Facebook and Twitter.  While we stand behind our "best of/worst of" list, we felt we needed to acknowledge a comment left by one of our Facebook followers and to celebrate one of the cars that got overlooked in our list.
On April 9, 2018, Facebook Member Brian D. (last name not shared for privacy)  left a comment that stated "Not sure how the 67 L88 didn't make the best list.  It was the pinnacle of all Corvettes."
Brian, we hope you'll forgive the oversight – when I wrote the earlier article, I left the L-88 off the list primarily because the car was so limited, and (over time) became so exclusive, that its almost falls outside the "production car" mantra.  True, it was available to the public, and also true that it was NOT a limited-production vehicle, but because of cost, and GM's intentional efforts to limit the car to serious race teams, there were very few examples manufactured, leaving those that remain a high-end collector's "holy grail."
However, we do agree with you that the L88 is one of the "best of the best," and so we felt compelled to give it the attention it deserves by writing about it here.
What is an L88 Corvette?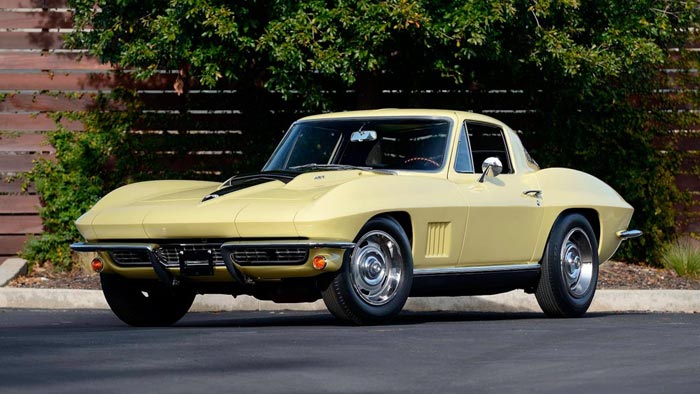 The L88 was a special option package developed under the direction of Zora Arkus-Duntov, director of GM's performance division.  First introduced in 1967, the L88 Corvette featured a highly modified version of Chevy's 427-cubic-inch V-8 engine.  Although this engine received a factory horsepower rating of 435, actual engine output was somewhere between 540 and 580 horsepower, giving the "stock" L88 enough power to run a quarter-mile in the high-11-second range!
Zora Arkus-Duntov had long envisioned the Corvette as being a track-capable race car.  His development of the L88, (despite GM's agreement to adhere to sanctions by the American Manufacturers Association banning the creation of such production vehicles,) was Duntov's unabashed attempt to elevate the Corvette to the status of a race car, which is where he had always believed the Sting Ray ultimately belonged.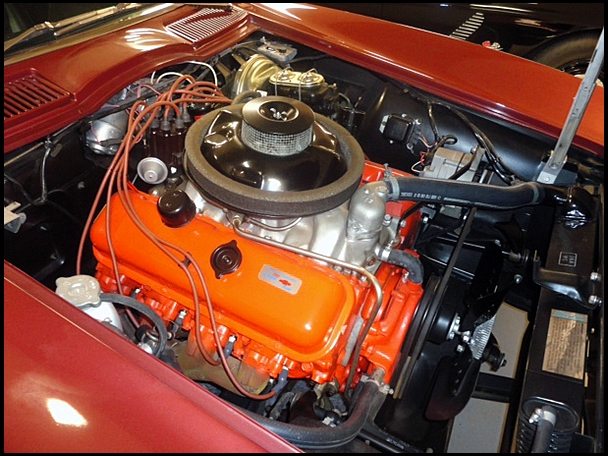 The 1967 L88 Corvette was built in limited numbers – just 20 units in all – and GM tried to discourage individuals from purchasing the car.  They warned customers about the car's fuel consumption by including language in the car's paperwork that read "This unit operates on Sunoco 260 or equivalent  gas of very high octane.  Under no circumstances should regular gasoline be used."  A second label placed inside the Corvette read "Warning: Vehicle must operate on a fuel having a minimum of 103 research octane and 95 motor octane or engine damage may result."  Common conjecture also states that the L88's published horsepower rating of just 435 HP was actually an attempt by GM to discourage "casual consumers" from purchasing the L88.
DID YOU KNOW: All L88 Corvettes required super-high octane gasoline rated at 103 octane to handle the 12.5:1 compression ratio pistons inside the special high-performance 427 engine block.  When introduced in 1967 (and throughout its three-year production run), only select gas stations offered fuel with a 103 octane rating.  In fact, the fuel was so uncommon in some regions of the country that it may have contributed to the limited sales numbers of the L88, given that the fuel required to operate the car was unavailable through many parts of the country.
If these deterrents weren't reason enough not to purchase an L88 Corvette, the added cost of $1500.00 over the car's base price of $4,240.75 proved to be too expensive for most casual enthusiasts (Adjusted for inflation, $1,500 in 1967 is equal to $11,239.70 today).  Instead, most of the early L88's ended up being purchased by race teams, which suited GM just fine.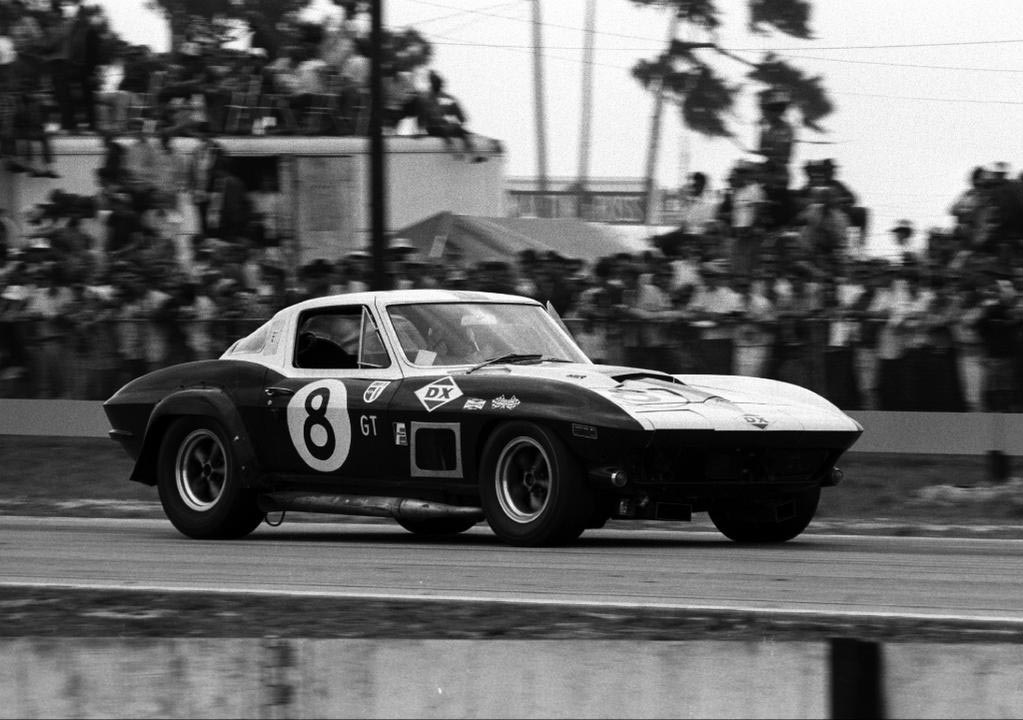 Still, for those select few that did purchase an L88 Corvette in 1967, the investment was absolutely worth it.
For starters, the L88 Corvette came equipped with the aforementioned 427 CI L88 full competition engine (with its trademark L88 hood), a heavy-duty M22 four-speed transmission, a performance suspension package, a Positraction rear differential, upgraded brakes including heavy-duty disc brake calipers and a transistor ignition.
Elsewhere, weight-and-power saving measures resulted in the deletion of the car's radio, air conditioning and power steering options from all L88 Corvettes.  Despite these items, the car still featured a number of upgrade options which included power windows, leather seats, a bolt-on hardtop, tinted glass, side pipes, an engine block heater and assorted other options.  Still, the car was designed for the race enthusiast and so the "creature comfort" options that would reduce performance (and add weight) were deemed unnecessary, resulting in a Corvette with a singular focus – unprecedented speed and handling on the race track.
DID YOU KNOW: Dick Guldstrand, Bob Bondurant, and Dick Yenko took a 1967 Corvette coupe with an L-88 427 ci engine to the 24 Hours of Le Mans.  Dick Guldstrand set a new record speed of 171.5 mph on the Mulsanne straight. In the 13th hour, the engine failed, ending the race for the lone Corvette.  This is the only mid-year (1963-67) Corvette to have ever competed in the 24 Hours of Le Mans.

While this bit of history is significant, what makes it all the more interesting is the backstory that goes with it.

Because Guldstrand and Bondurant had arrived late in France and risked missing qualifying at the track, they instead decided to drive the L88 big-block Corvette racer from the airport near Paris directly to Me Lans for the 24-hour race – a drive that normally takes more than two hours to complete during normal driving conditions. This transcended the drivers – and the 1967 L88 Chevy Corvette – into "folk heroes" among the locals of La Sarthe, France.
In 1968, Chevrolet introduced the C3 Corvette as a replacement to the second-generation Stingray.  While the car was offered to consumers with a number of different available powerplants of various sizes and horsepower, Zora Duntov believed that the L88 option remained vital to the Corvette's continued success at the race track.  As a result, despite their continued support of the AMA ban on factory sponsored racing, GM offered the L88 package for an additional two years.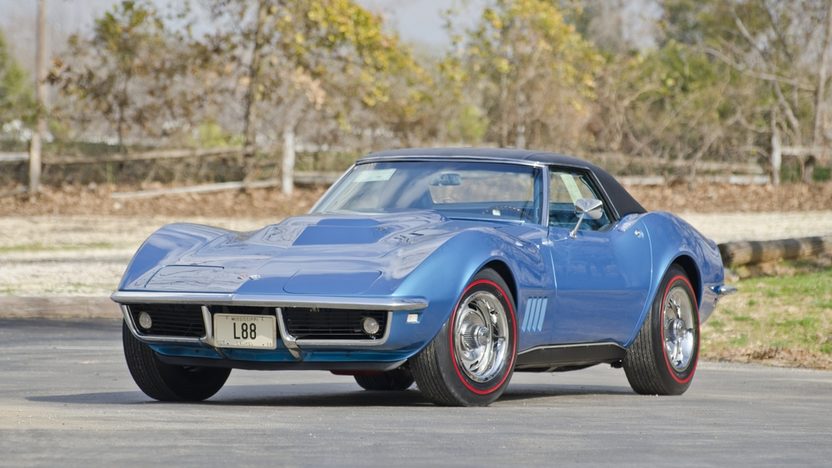 As before, GM intentionally reported that the L88 was only capable of producing 430 horsepower, instead of the 550 horsepower that was actually produced.  Also as before, their reason for falsely documenting the engine's power output was to encourage buyers to select other engines, including the L71, a 427 cubic engine that produced 435 horsepower (5 more than the published numbers for the L88) or the L89, which was an L71 engine with aluminum heads.  Both of these latter options were priced below the L88 engine (which cost an additional $947.90 in 1968.)  Finally, as before, the L88 cars remained a limited-production vehicle purchased mostly by professional drivers who knew the actual potential of this special – though undocumented – engine.
What They're Worth Today
Despite this effort by GM, there were a few L88 Corvettes purchased in 1968 and 1969 as street cars.  Others were purchased by collectors or non-race enthusiasts after the cars were "retired" from racing.  These cars were (and are) restored and maintained, and have become some of the most sought-after Corvettes of all time.  In fact, four-of-the-top-five most expensive Corvettes ever sold at auction were L88 models.  These included:
No. 4 – A 1967 Corvette L88 Convertible that sold at Worldwide Scottsdale in 2017 for $1,980,000.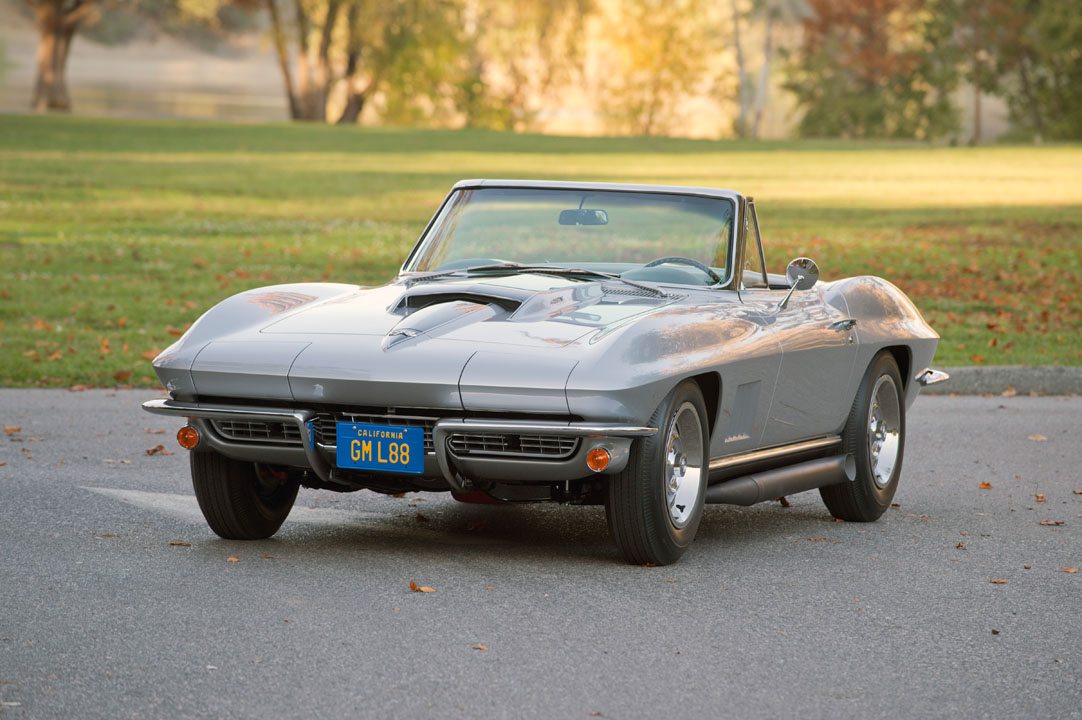 No. 3 – A 1969 Corvette L88 Convertible that sold at Barrett-Jackson Scottsdale in 2014 for $2,860,000.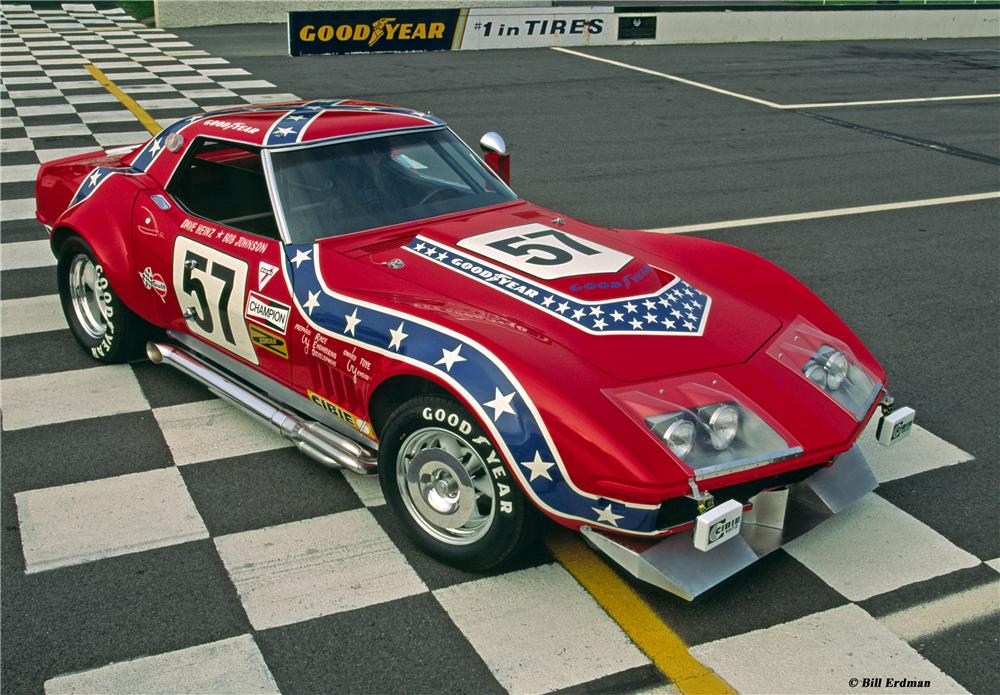 No. 2 – A 1967 Corvette L88 Convertible that sold at Mecum Dallas in 2013 for $3,424,000.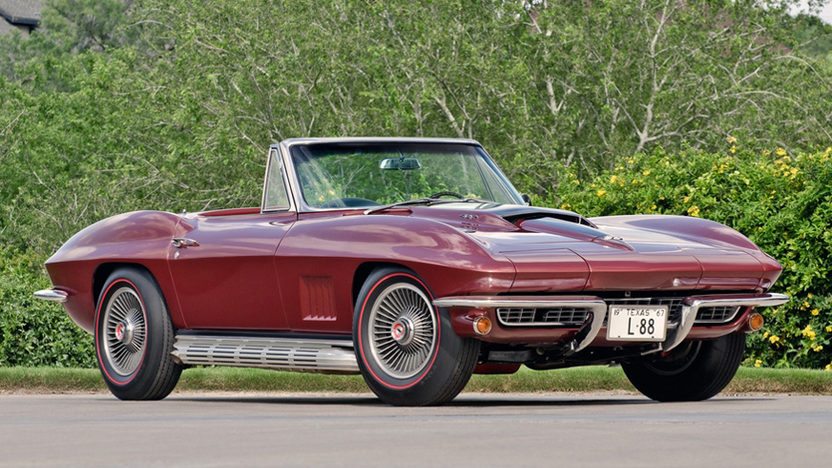 No. 1 – A 1967 Corvette L88 Coupe that sold at Barrett-Jackson Scottsdale in 2014 for $3,850,000.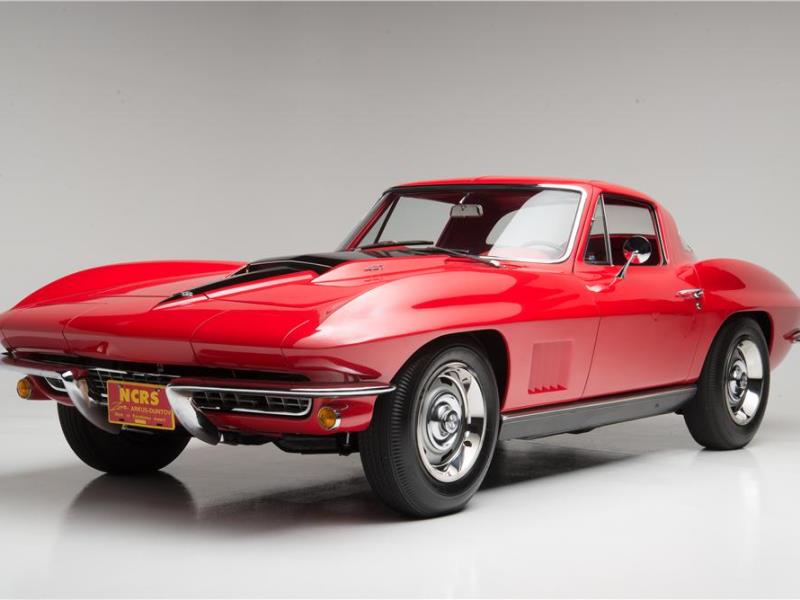 Clearly, the L88 is the "cream of the crop" for serious car collectors around the world.  Between 1967 and 1969, a total of just 216 units were produced – 20 in 1967, 80 in 1968 and 116 in 1969.  Their limited availability only adds to their exclusivity, as does the incredible story behind these amazing machines.  
Sources: Hagerty, Supercars.net, L88 Corvette