Mark your calendars as RM Sotheby's will soon offer this extremely rare, almost legendary 1969 Chevrolet ZL-1 Corvette. On January 26, 2023, this factory-correct, date-coded, all-aluminum ZL-1 427-cu. in. V8-engined 1969 Chevrolet Corvette Stingray will be offered to the public for the first time.
Getting the RPO ZL-1 option will more than double the price of the Corvette. The good news is that the huge jump in price also comes with a huge performance upgrade, as the Corvette will get the 560 hp version of the all-aluminum CanAm racing engine wrapped in a street-legal, factory-built production car.
GM documents on file show that there were only two cars which were produced at the St. Louis assembly plant and was subsequently delivered through the dealer network. In practice, since the 1969 RPO ZL-1 was developed strictly as an FIA/NHRA homologation experiment, it was never intended to be sold to the public.
So, it is interesting to note that on December 30, 1968, John W. Maher of Leechburg, Pennsylvania traded in his 1968 L88 Corvette Convertible to acquire this very rare 1969 Chevrolet ZL-1 Corvette with chassis 194679S710209, the first of the only two factory-documented ZL-1 Corvettes. It is also the only such Corvette that was acquired new by a retail customer.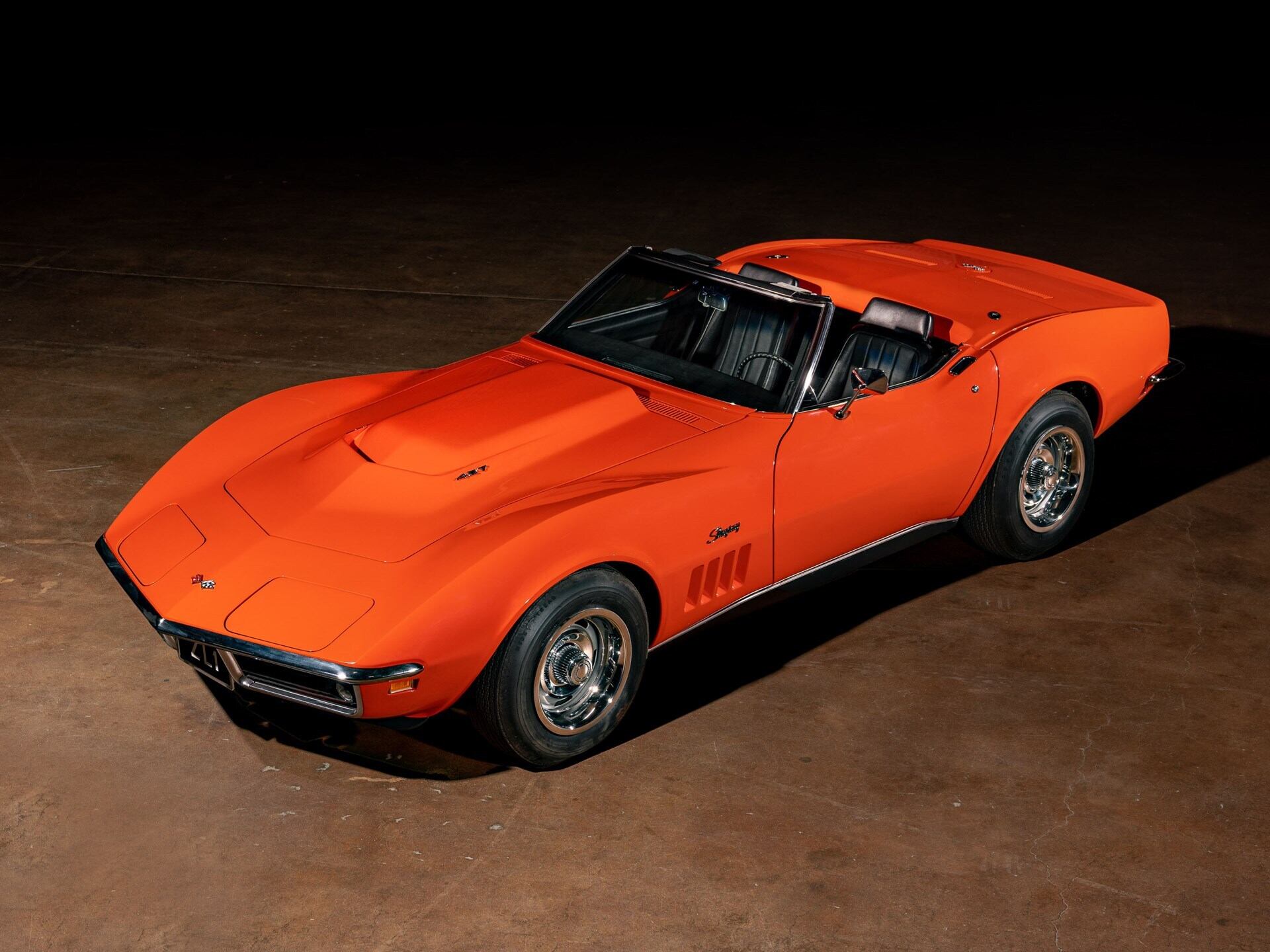 The ZL-1
Powering the ZL-1 is a lightweight version of Chevrolet's 427 cubic inch L88 V8 engine. It features an all-aluminum block, redesigned crankshaft, larger connecting rods, pistons, larger exhaust valves, upgraded "open chamber" aluminum cylinder-head design with an additional four head bolts, high-lift camshaft. Brought together, it made the ZL-1 the most powerful engine that Chevrolet created at the time.
Since it wasn't until March 1969 that the 'open chamber' head designed was finalized, the pre-production version of the engine – originally fitted to 710209, has kept the 'closed chamber' aluminum heads.
The $1,032 RPO L88 was initially picked before they added the $3,000 RPO ZL-1 option. So, as standard, it came with power-assisted, heavy-duty brakes, heavy-duty suspension package, transistorized ignition, and Positraction rear axle. Features not included in the example are also very interesting, namely a radio, air conditioning, heater, power windows, and power steering. They also removed the fan shroud as it interrupted the airflow. The all-aluminum ZL-1 package and its required speed accessories, more than doubled the base price of a new Corvette, giving it a $4.718 price tag.
John W. Maher and Racing
In 1968, Don Yenko, Maher's close friend, told him about an experimental, all-aluminum racing engine developed for the 1969 Corvette. The feature that would sell it to Maher was the M40 automatic transmission which could be had for this new engine, making it perfect for clutch dumps and full-throttle launches.
To be able to secure his order, Maher was helped by the two-time SCCA national champion and senior vice president at Gulf Research, Grady Davis. At the time, Gulf Research was a secret partner to GM's racing operations.
Documentation from the GM archives – which would be included in the sale – shows that on November 21, 1968, the ZL-1/M40 powertrain configuration was finally approved for production. The day after, Maher's order (AVM236) for a Monaco Orange ZL-1/M40 Convertible which ended up being chassis 710209, was also approved. The Monaco Orange finish of the example was specified as a tribute for Davis's help. This tribute to Davis's employer would go on throughout Maher's ownership of the example as it sported Gulf Oil racing livery.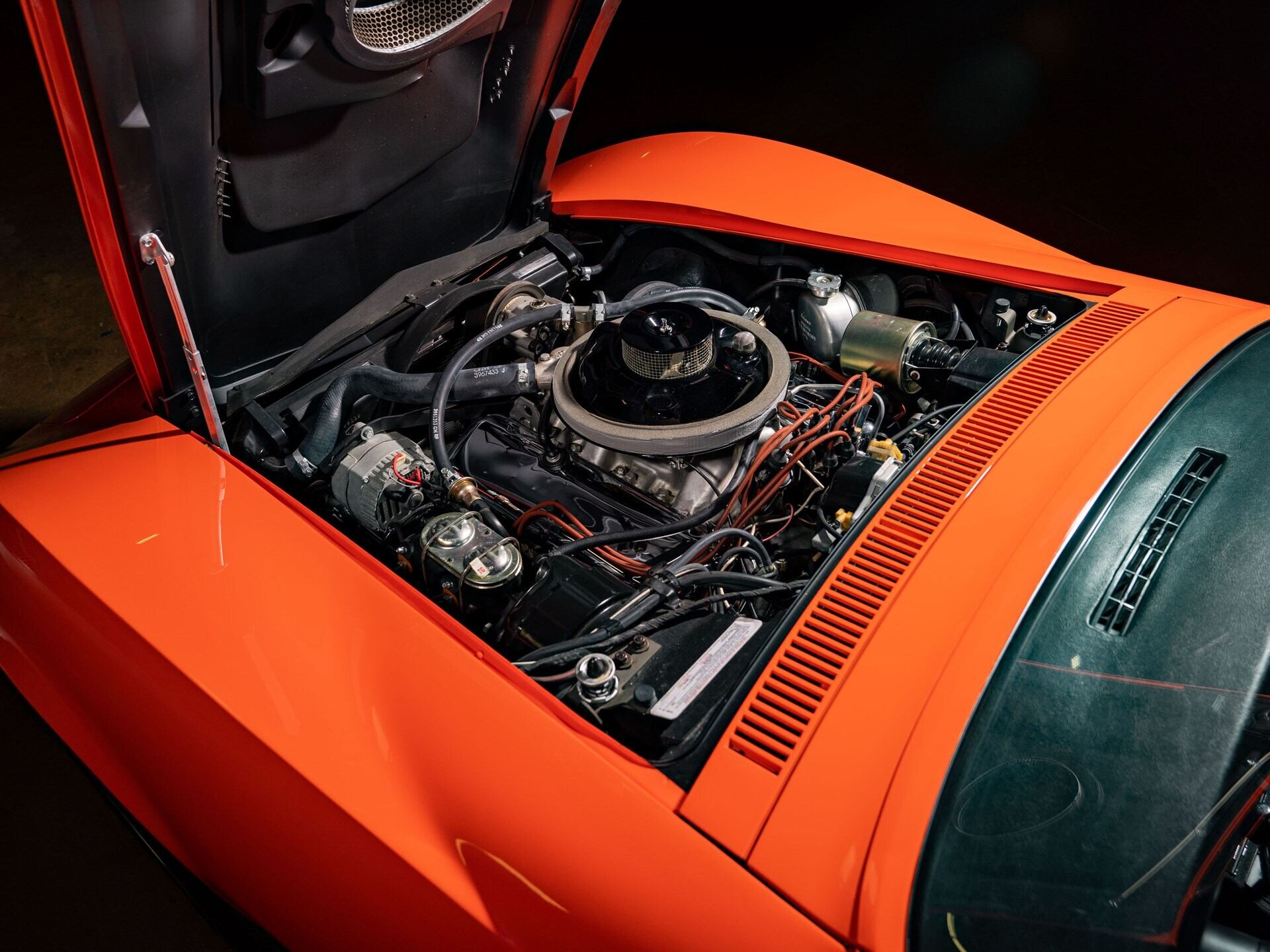 Early Life of the ZL-1 Convertible
A pile of documents from GM shows the entire production process for the major components of the 710209, as well as its final assembly at the St. Louis plant in December 1968. Throughout the whole process, a parallel chain of internal memos, synchronized approvals, and engineering change recommendations are also documented to show how Maher's unique order was eventually fulfilled.
Several of the files have an effective date of December 9, which is the exact assembly date on the trim tag of 710209. On file are the original invoice from Maher, tank sticker, historic imagery, and high-quality scans of all the relevant GM paperwork for the factory built ZL-1. These will be available for review by registered bidders.
Assembly documents details the timeline of chassis 710209, as well as drag racing modifications which were done on the example. From February 1969 to November 1972, this extreme Corvette and Maher dominated autocross events, hill climbs, and drag races across Western Pennsylvania.
1989 Onwards
Intent on returning bringing back the ZL-1 to competition, Maher brought it out of hibernation in 1989 to be restored. He tapped on the expertise of Bill Andrejko Auto Restorations from McKeesport, Pennsylvania to do the task. The final product of their hard work was finally unveiled during the 1991 National Corvette Homecoming held in Bowling Green, Kentucky.
For the next 15 years, Maher exhibited and competed in the ZL-1, gaining awards at the most prestigious Corvette concours and racing events, including Chip Miller's Corvettes at Carlisle, and in NCRS National Conventions held in Orlando, Charlotte, Monterey, and St. Louis.
In 2007, the current consignor acquired the ZL-1 from Maher after ownership of the example for 39 years. The example made its debut with hits new owner in 2008 at The Quail, A Motorsports Gathering.
Wanting a Bloomington Gold certification, the consigner brought 710209 to Kevin Mackay's Corvette Repair Inc., of Valley Stream, New York, having built a reputation for being the best restorer of historically significant Corvettes.
After it was disassembled, MacKay and his staff realized that the example was well preserved, and that the only damage it sustained during its racing career was surprisingly just a blown engine. Though not the original, the engine is still an extremely early, date-coded, factory-correct, all aluminum ZL-1 unit.
Complete restoration of the car, which includes its factory-correct Monaco Orange paint finish with matching black vinyl interior was completed by Mackay and his team in time for the 2014 Bloomington Gold show in Champaign, Illinois.
After an in-depth review of its comprehensive factory documentation, the consigner was able to accomplish his goal and it was awarded the Bloomington Gold certification. It was also formally recognized as the first of the only two factory-built ZL-1 Corvettes.
Officially recognized and certified, the example is now a welcome and honored guest at the Glenmoor Gathering, Pinehurst Concours, Radnor Hunt Concours, Indianapolis Motor Speedway, and special Bloomington Gold exhibits in Charlotte, North Carolina.
In 2018, the example was loaned to the internationally renowned Simeone Foundation Automotive Museum in Philadelphia, Pennsylvania. It was kept on display in the museum until very recently.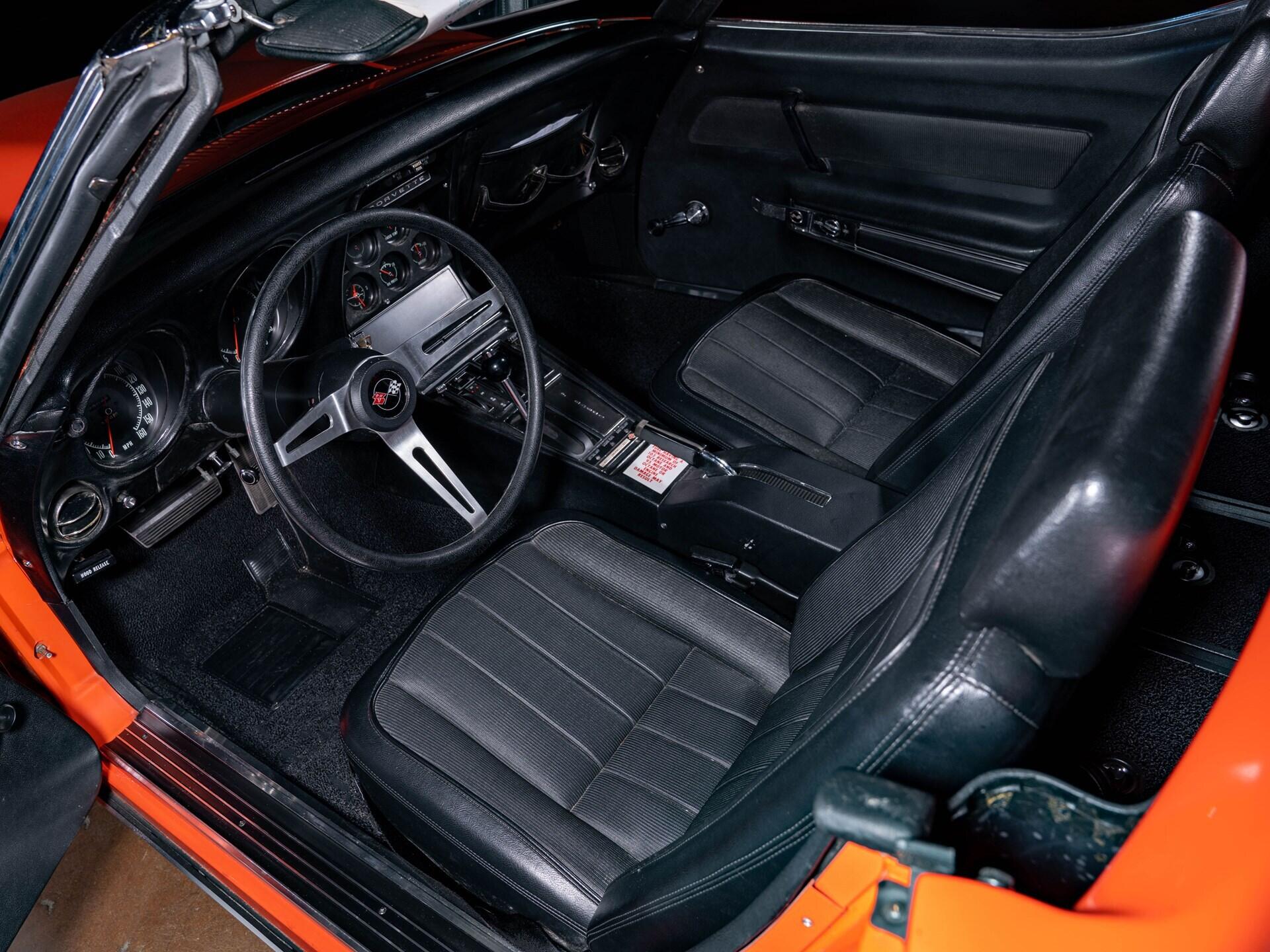 On Auction
This is the first time that a factory ZL-1, especially a ZL-1 Convertible, will be offered to the public. 710209 is a powerful machine with unique specifications with an impressive history that recently benefitted from an extensive and accurate, award-winning restoration. It was also meticulously documented, with an extensive factory documentation that will come with the sale.
RM Sotheby's will be offering this most unique and exemplary, special-interest production 1969 Chevrolet Corvette Stingray ZL-1 Convertible at their Arizona auction on January 26. Although its pre-sale value is estimated to be worth around $2,600,000 to $3,000,000 USD. If sold on its high estimated value, the example will be the third most expensive Corvette, putting it behind a 1967 L88 convertible and coupe which sold for $3.85 and $3.424 million respectively. With its rarity, rich history, and original certification, this example might just break all previous Corvette auction records.