Best Corvette Artwork & Ideas For Your Man Cave!
As a Corvette fan and somebody who just finished my man cave, I wanted to share some cool things I found when researching Corvette artwork to decorate my room. This list is a combination of the best-selling Corvette artwork on Amazon which is great because I know I can trust it to be high quality Corvette stuff that I'll actually get quickly.
This artwork showcases beautiful Corvette cars from back in the day up to the present. It is a nice mix of photography, painting, and cartoons on a number of materials and formats. If you're looking for a gift or a Corvette-themed decoration for your garage, room, office or man cave, then this is the list for you.
We hand picked not only the coolest Corvette artwork we could find but also the most affordable pieces that should accommodate all budgets. Also, feel free to share any Corvette Artwork that you guys have in your collection to us by hitting us up on Facebook.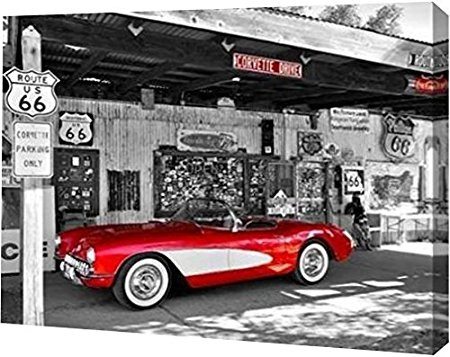 A high quality canvas art print showcasing a red Corvette created by Vadim Ratsenskiy. This piece of art is created on a high quality artist-grade canvas. The ink used on this art is premium fade-resistant ink that will last for many years. It will serve as a great addition to your garage or as a gift especially if you are giving it to a big Corvette fan.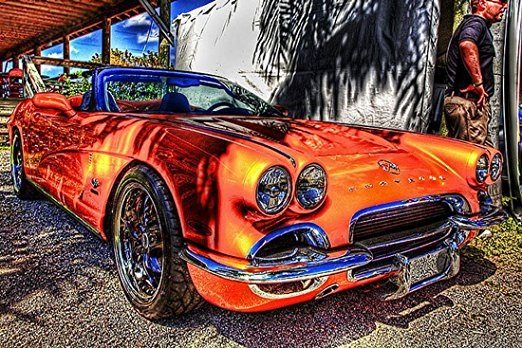 A premium made canvas print that is sure to make anyone say wow. Who else wouldn't be amazed when you see 1961 Chevrolet Corvette Convertible on a wall art with this cool effect? This classic car is just so beautiful and is printed on a high grade canvas which makes it a great piece of decoration for any wall.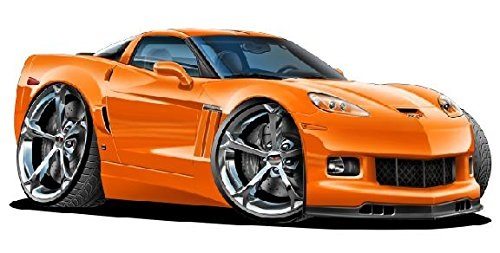 A great to addition to a man cave for the big Corvette Grand Sport fan or owner. This wall graphic showing a Corvette Grand Sport is stunning and we love the cartoon approach. Perfect for your garage. This wall graphic is offered in multiple color options which is nice.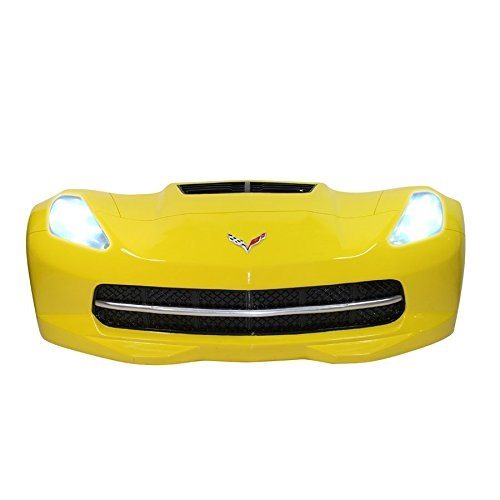 For a guy who likes Corvettes a lot, this Chevrolet 2015 Corvette Stingray Front End Wall Decor really caught my attention. This is a great gift for a Corvette enthusiast.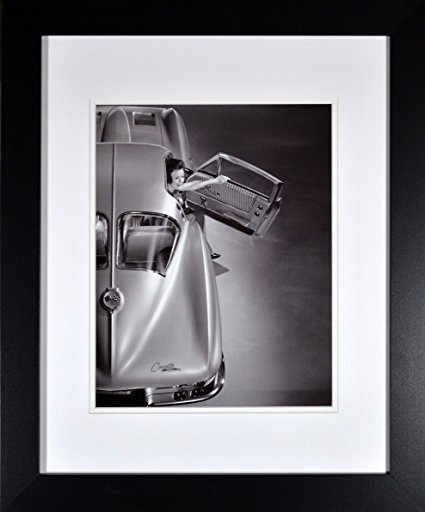 Housed inside a 1.75 inch black bison wood frame and high quality Tru Vue glass , this C2 Corvette Picture is really classic and high-end in terms of style. This is a must-have piece of decor for every car enthusiast out there that is also licensed by General Motors at the same time.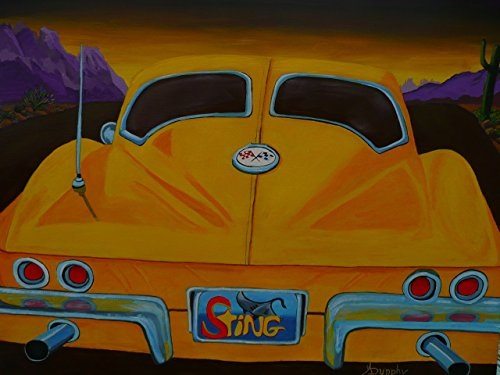 A masterpiece showing a classic 1963 Chevrolet Corvette Stingray with a background inspired by the Eagles classic song, Hotel California opening line. Perfect artwork for a car-themed man cave that perfectly captures the beauty of classic cars such as the 1973 Chevrolet Corvette Stingray.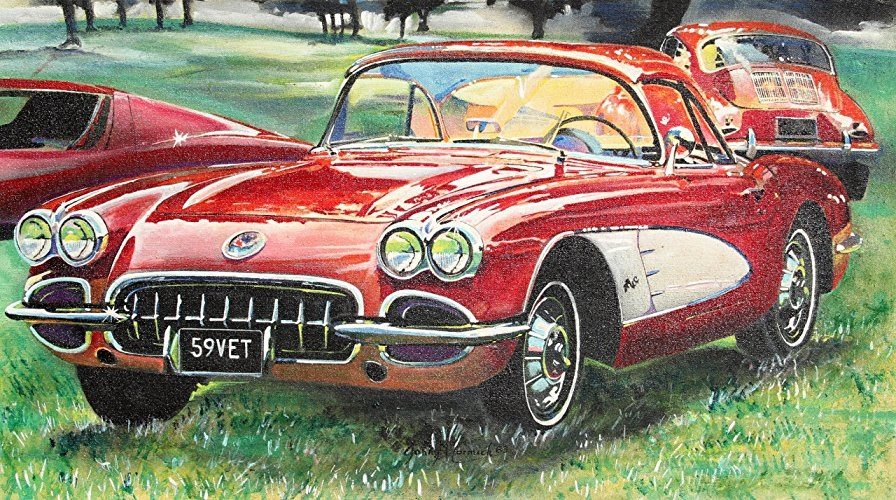 A beautiful oil canvas of a 1959 Corvette in vibrant red and green colors. This is a beautiful piece of artwork created by John McCormick, a famous photorealist painter who also happens to love classic cars. It might be expensive but just look at it.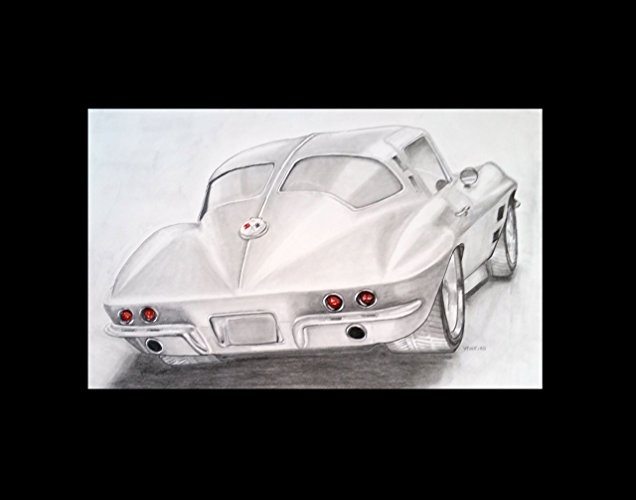 A one-of-a-kind exclusive look of a 1963 Corvette Sting Ray with Rear Split Window Drawing rendered in graphite, charcoal, and colored pencils on a premium-grade multi-media paper. Note that this is an original and should serve as addition to your Corvette collection. The drawing has been sprayed with protective fixative to ensure its longevity for many years to come.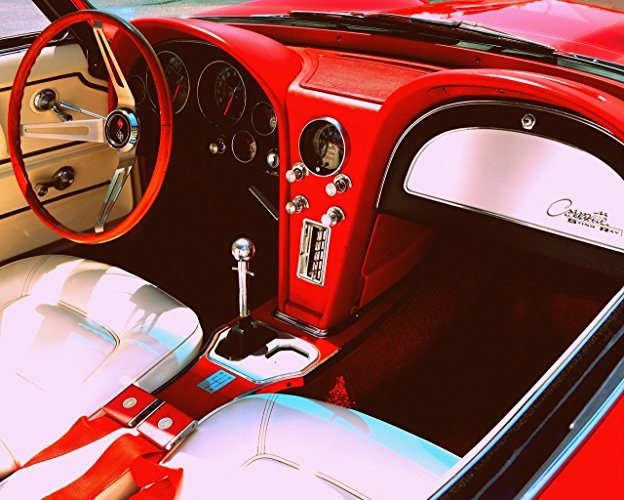 A highly-detailed art photography of a 1965 Corvette's interior. This should brighten up any man cave thanks to the vibrant red color of the car's interior.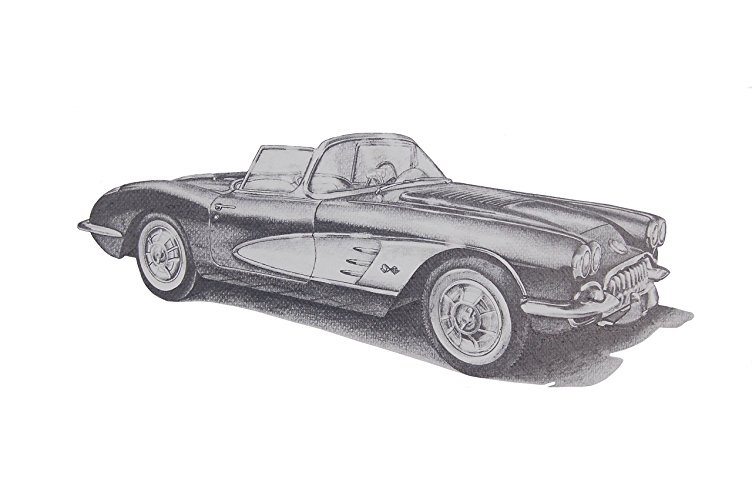 A beautiful graphite pencil drawing of a classic 1950s Chevrolet Corvette on a premium quality lightly-textured paper. Created by Benjamin Self, a big fan of classic cars, this pencil drawing of a 1950s Chevrolet Corvette is just one of his many beautiful pieces.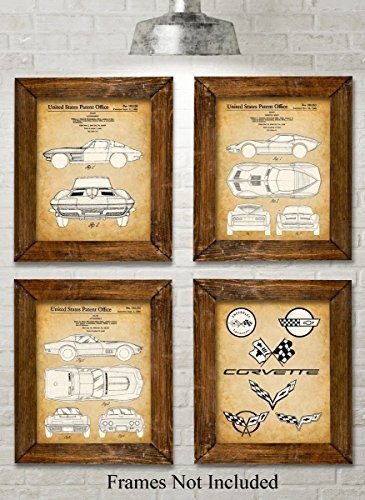 Make your room or garage a bit whimsy by hanging these art prints of original Corvette patents. These original art prints are patents that were filed between 1962 and 1968 of what is believed to be a Corvette Mako.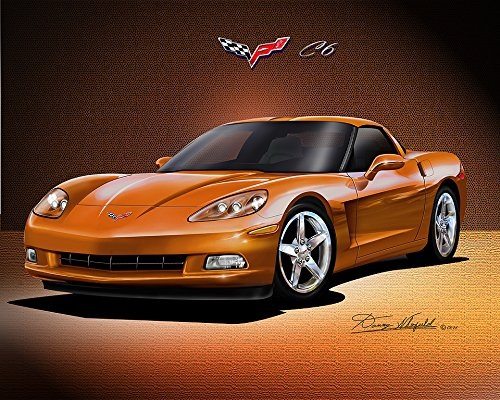 A great wall decor for all car enthusiasts! This art print poster of a 2005-2012 Corvette Coupe series in a vibrant orange color will make a man cave look bright and beautiful thanks to that vibrant atomic orange color.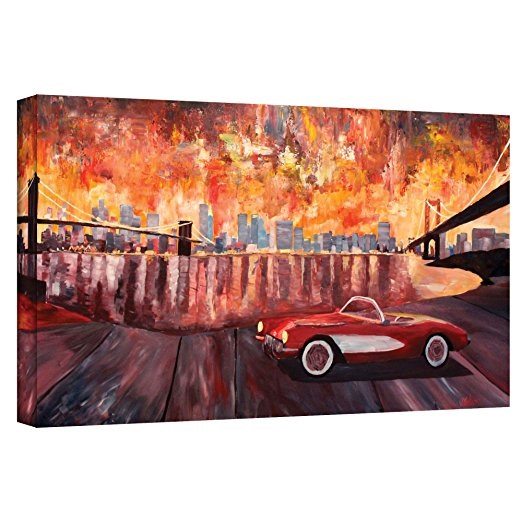 A masterpiece by Markus Bleichner, the 'New York City – Two Bridges with a Corvette' gallery-wrapped canvas is a beautiful canvas print that features a vintage Corvette car cruising along two of New York City's most famous bridges. This is the perfect artwork that combines a classic vintage car and a beautiful scenery into one.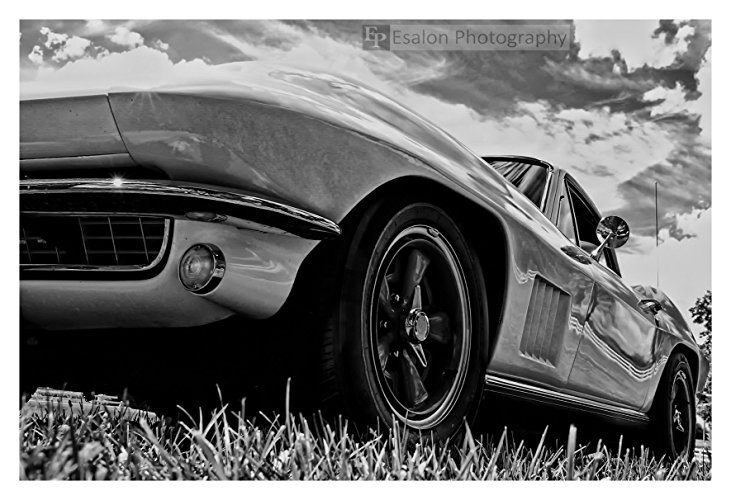 A high-quality framed home wall decor artwork of a 1965 Chevy Chevrolet car which represents the best of both worlds: quality and affordability. This black and white photograph was printed using Fujicolor Crystal Archive Professional Paper Super Type PD with lustre coating to ensure its protection against fingerprints and UV exposure and to ensure the artwork's longevity.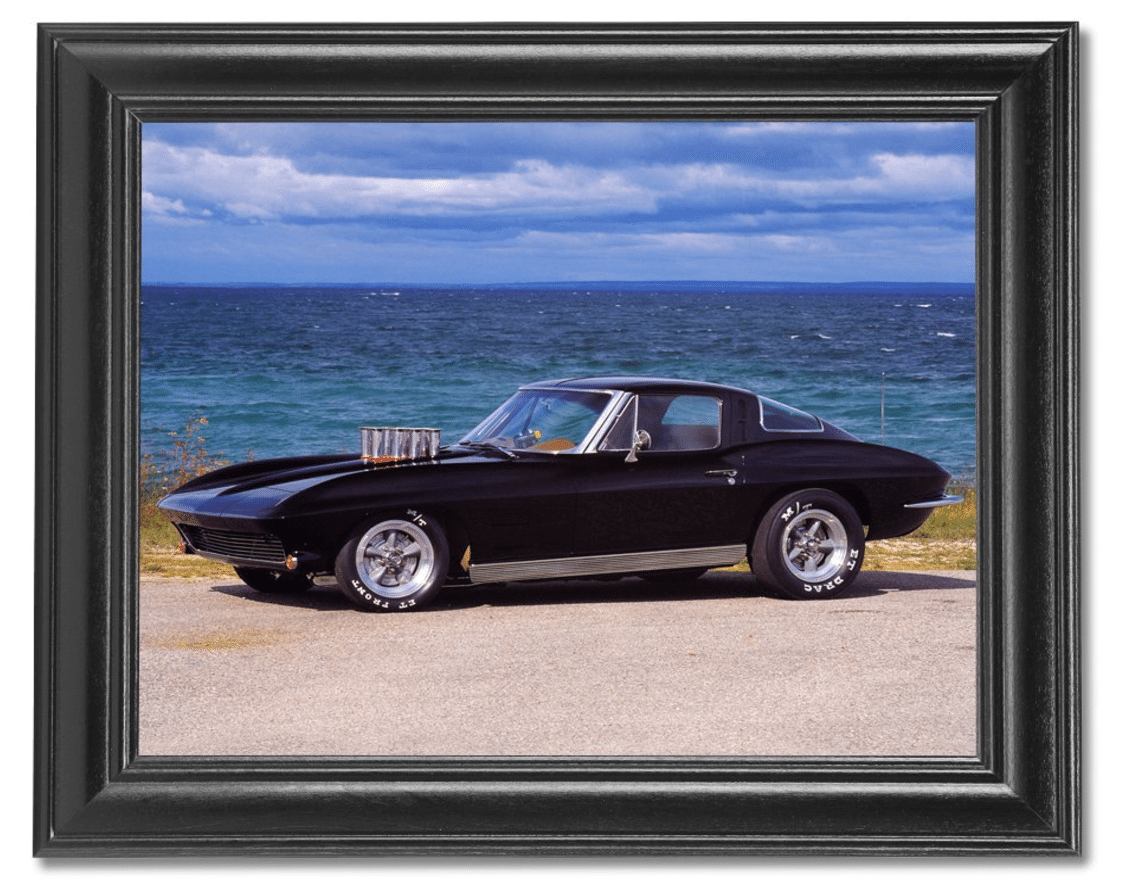 Housed inside a solid wood black frame and protected by a real glass upfront, this 1963 Black Chevy Corvette Coupe Framed Art Print will make a great piece of home decor. With good quality and price, this framed art print will is also an outstanding gift to an automotive guy.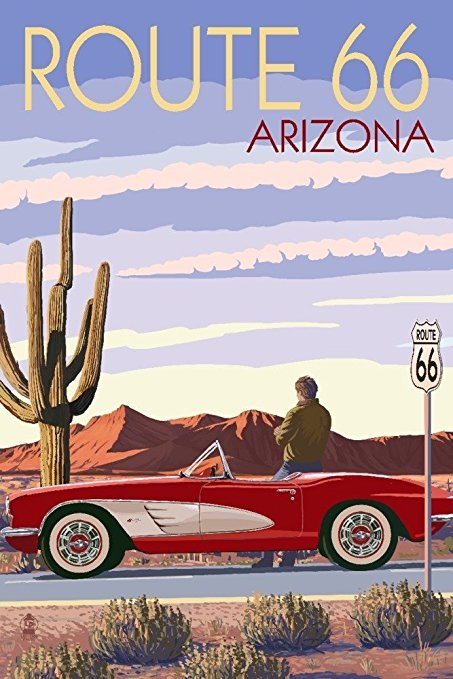 A high-quality art print reproduction of the famous Arizona – Route 66 with a beautiful red rocks scenery on the background and a classic Corvette car on the foreground. This art print boasts sharp detail and vivid imagery that's made possible by the use of  heavy stock paper and high-end digital printing press which guarantees color accuracy, durable imaging, and the highest print resolution available.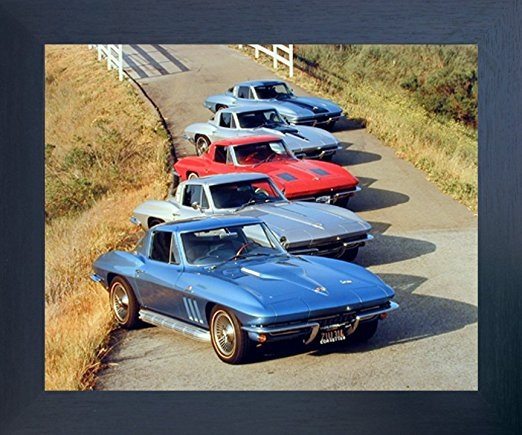 You should get this beautiful Chevy Corvettes in a row vintage car art print framed poster as it could serve as a great addition to your home. Anyone who enters your home will definitely like the this high quality art print especially if they are a fan Corvettes.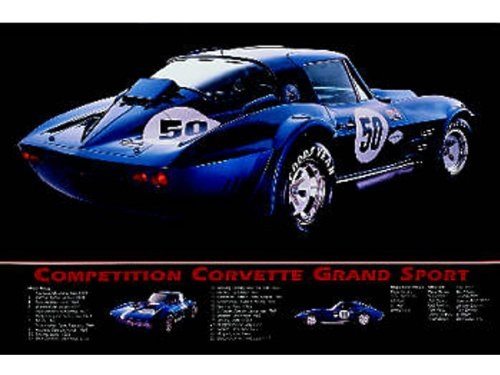 Are you looking to brighten up your man cave? A Corvette Print Grand Sport will do that for you! This stunning poster of a Corvette can be the finishing touch or the centerpiece of your man cave thanks to its vibrant colors and deep blacks. Put it in a frame and you'll have your guests saying wow!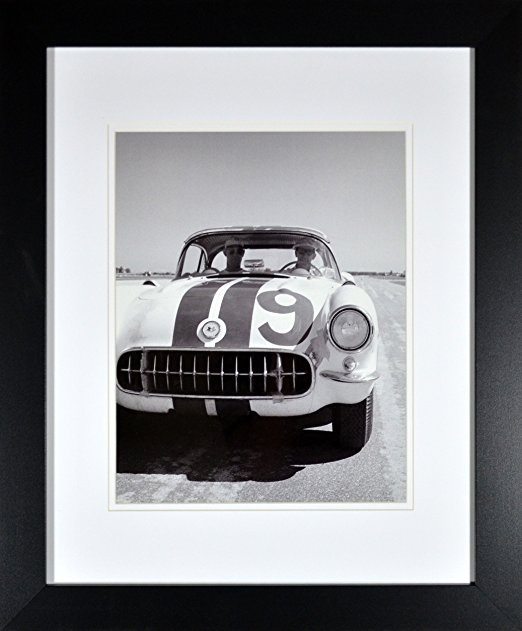 Another framed C1 Corvette Racing picture that deserves to be the centerpiece of your room or your entire home! This is a picture of the historic C1 Corvette that served as Corvette's first sports car. Housed inside a 1.75 inch black bison wood frame and high quality Tru Vue glass, this C1 Corvette Racing Picture is one of our favorites.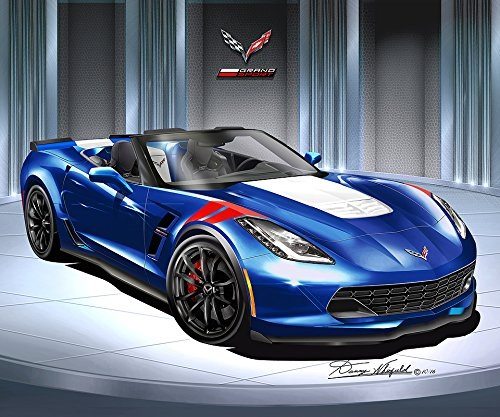 A high quality art print of a 2017 Corvette Grand Sport Roadster Heritage Edition. Get this as a gift for your car-loving husband, partner, boyfriend, or best friend. With its deep beautiful colors, this art print will easily make your room, garage, office or home look lively and bright.