Whether you are looking to replace a worn-out stock part, or add your own little touch of flair to the inside of your Corvette, shift knobs are just one of the few things that owners can easily replace in their cars. We all know that sometimes the right hand-feel makes you that much more connected to your car, either with a leather wrap in place of a plastic bit, or the subtle texture of a shift pattern pushing into your palm.
Being honest, the availability of knobs for the C1 through C3 generations has been steadily declining over the years, as those cars become more and rarer. However, our team has scoured the deepest, darkest corners of the internet to find you either the best value replacement knobs or the most unique and special knobs for each generation.
Note: we have posted links to the products we call out here. Some of these products are available on Amazon or eBay, where we have an affiliate relationship. If you purchase a model via these links, we may receive a small commission (at no additional cost to you). This is how we fund our site 🙂
C1 Generation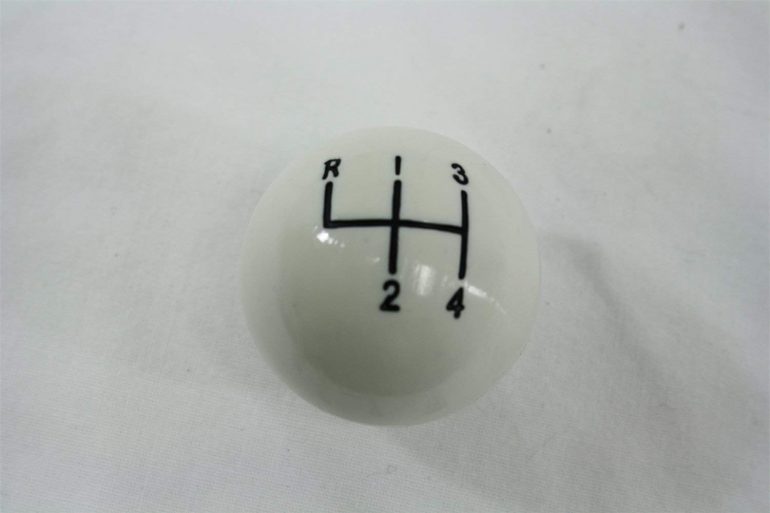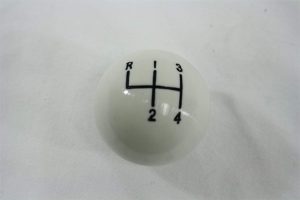 Keen Parts C1 Corvette 4 Speed Shift Knob (1958-1962 model years)

We like this shift knob because, as with the original specifications, it's a billiard ball style knob. The pattern is very slightly engraved and filled in, giving it a nice texture on the palm. We like the white as it fits with almost any color, especially the red or blue models.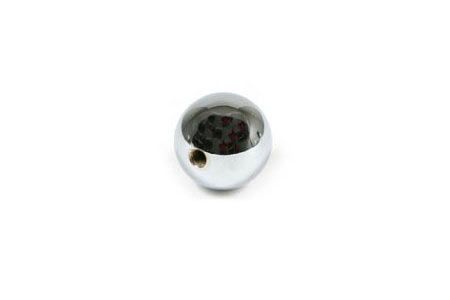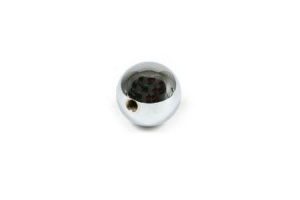 Zip Corvette Chrome Finish Shift Ball (1956-1957  model years)

For those that want a more metallic feel inside their C1. Chrome-plated stainless steel, using an electro-plating method meaning that the bond between the chrome and steel is as tight as the rest of the chrome on your C1 'Vette.
C2 Generation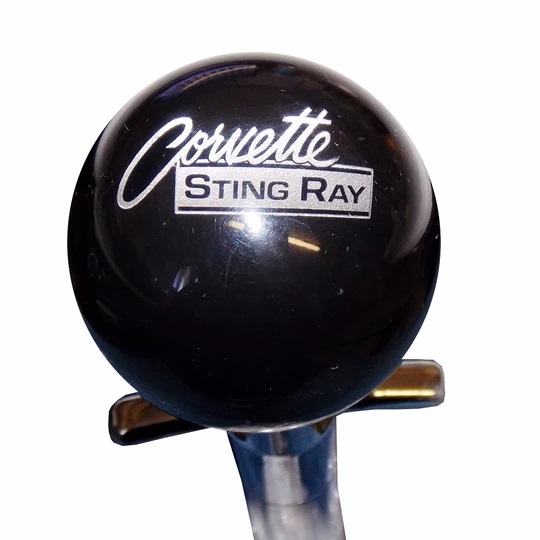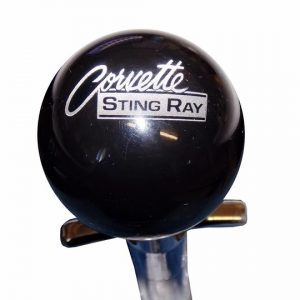 TwistedShifterz Black Vette Stingray 4 Speed (Any C2 Stingray W/ Muncie 4 Speed Manual)

When driving a C2 Sting Ray, you do want to shout it out a little. Okay, a lot. This shift knob has the classic C2 Corvette lettering and Sting Ray logo and is a direct screw-on fit to any Muncie 4 speed manual transmission. As the emblem is engraved into the plastic of the ball, it has a light texture and is fade resistant from sunlight and palms.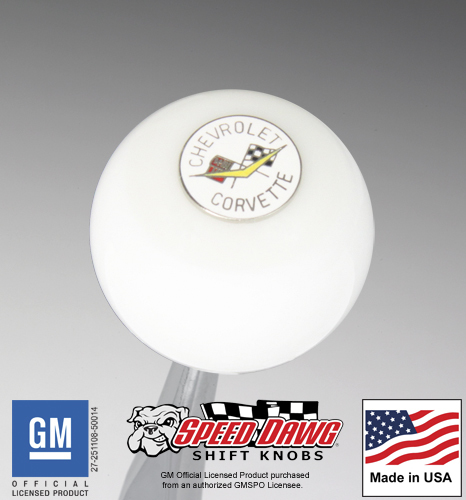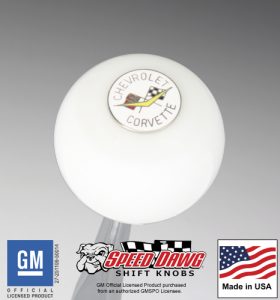 SpeedDawg Corvette C2 Emblem Shift Knob

If you don't have a Sting Ray, you can still shout out that you have a C2 Vette. Made of impact-resistant polymer resin with the logo embedded into the knob before the final layer of resin is applied, it is temperature, moisture, and wear-resistant, as well as quite grippy.
As the emblem is under the final layer of resin, it will not wear off or fade from constant shifting, keeping it presentable at all times. Available in a wide range of colors, with some being special order, at the link provided.
C3 Generation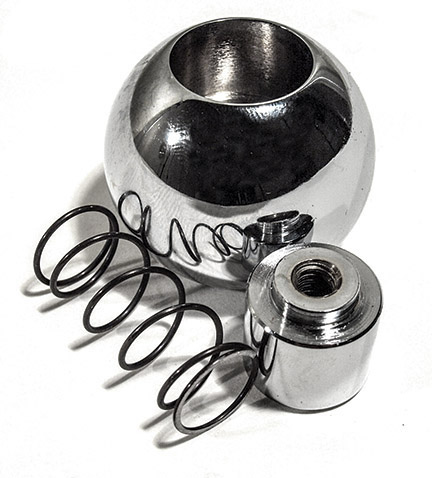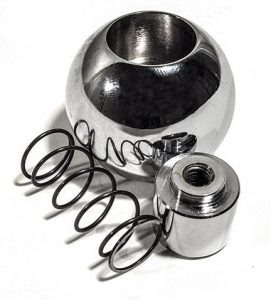 Corvette Mods C3 1968-1982 Automatic Shift Knob Kit (Chrome or Black Plastic)

Adding a nice touch to the interior of your C3, this knob is a full replacement kit for your stock automatic shift knob. Finished in either chrome or black plastic with a chrome lockout button, it is designed to be a direct screw-on fit to your Vette.
C4 Generation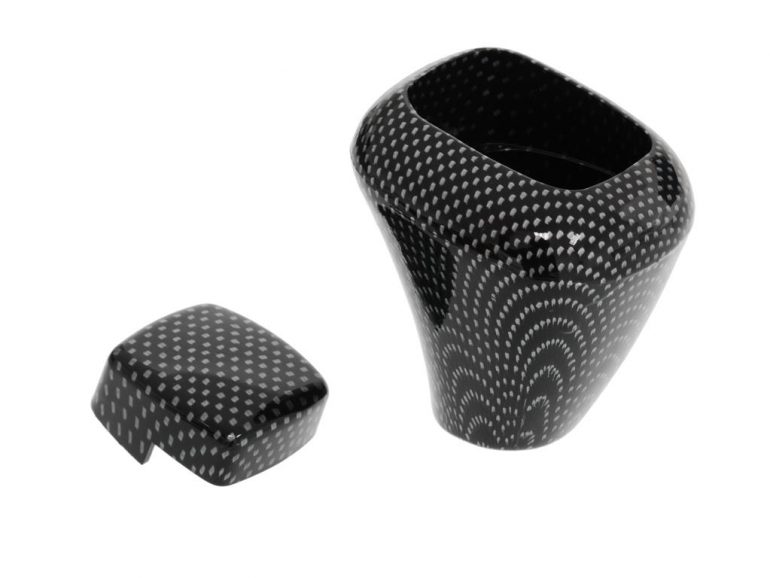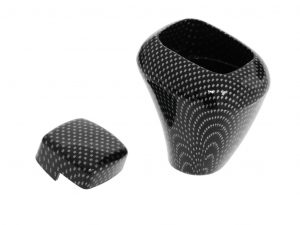 Corvette Central Carbon Fiber Look w/ Button Cover

For those running an automatic transmission in their C4's, this knob and cover are great if you want the carbon fiber look without the carbon fiber price. The knob itself is high strength plastic with an imprinted carbon fiber look covered by a layer of lacquer that is heat and wear-resistant, and the button coverslip tightly over the default plastic button from the factory.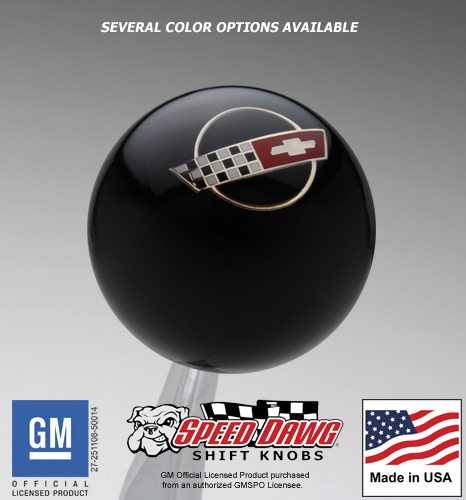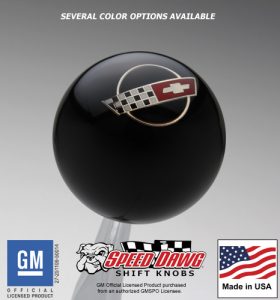 Speed Dawg Corvette C4 Emblem Shift Knob

Much like the shift knob recommended in the C2 generation listings, this shift knob is made of high tensile polymer resin with a subsurface logo under the last layer of resin. Won't fade, won't wear out. A solid shift knob that is surprisingly grippy despite being a billiard ball style.
C5 Generation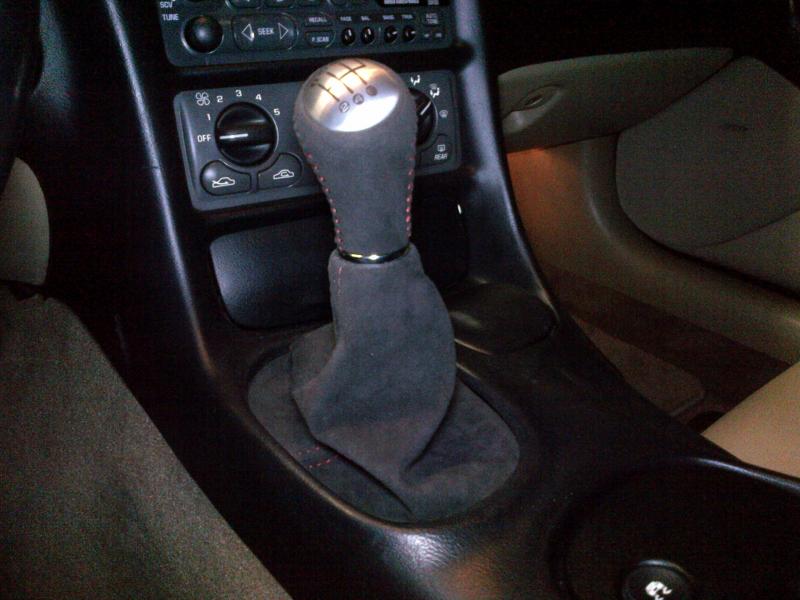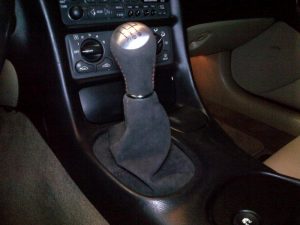 Corvette Mods 1997-2004 6 Speed Suede C6 Style Shift Knob

Something we think everyone can agree on is that the standard shift knob in the C5 was a bit… chunky. It was a square peg trying to fit through a round hole, and the C6 generation had a much more contoured and easy-to-hand shifter.
With this shift knob, you can have that comfortable shift knob in a C5, and it's even covered in suede too. This means it'll remain cool, will wick away slight hand sweat if any, and is grippy for sure, sharp throws.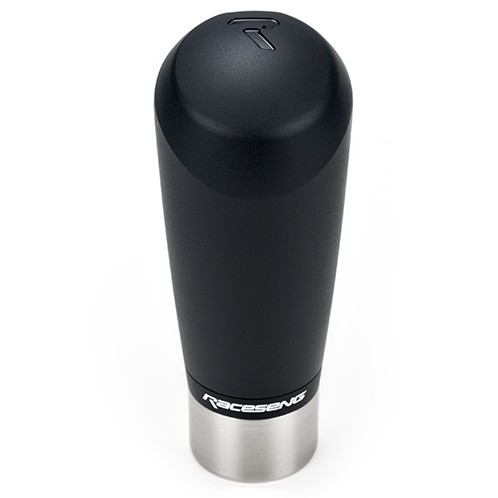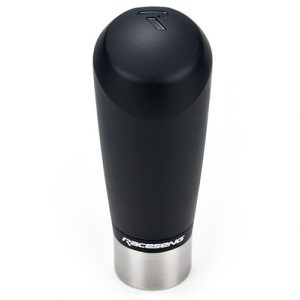 RaceSeng Circuit Cylinder 100 Race Knob
This knob is the perfect choice for those that practice sidearm shifting (also known as race shifting) when they grab the whole knob vertically in their hand for extra grip and leverage.
100 mm high, made of stainless steel which is texture blasted to give it a positive and firm gripping surface, this knob also helps reduce strain on your arm and wrist as your hand position does not change in angle much from wheel to shifter.
C6 Generation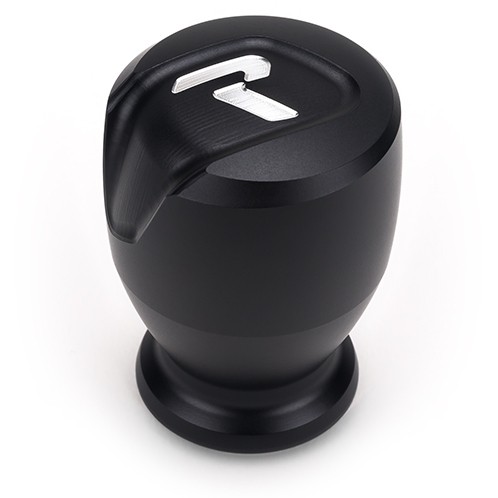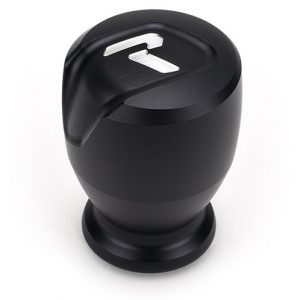 RaceSeng Apex R Aluminum Shift Knob

Another excellent product made by RaceSeng, this shift knob is designed for those that like to place their palm on the top of the shifter. The recess on top and down the left side angles forwards so that your thumb naturally follows it, and will let you know you have a good, solid grip for your shifts. Made of T6 aluminum and bead-blasted for a textured grip.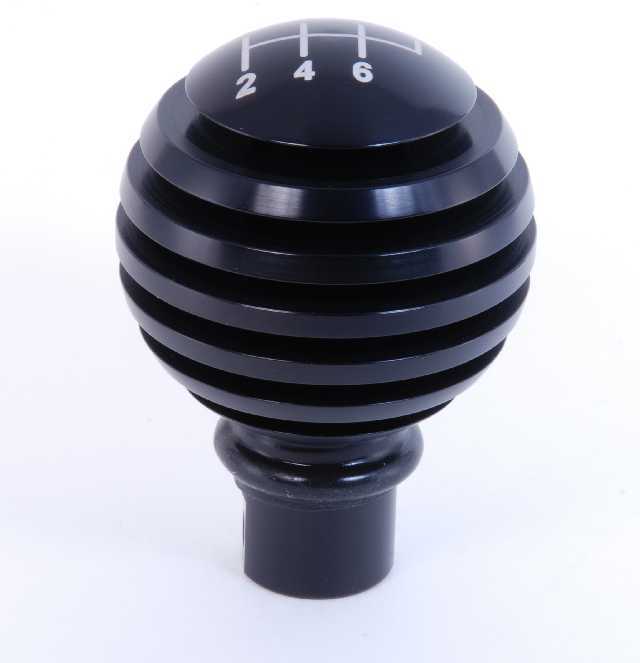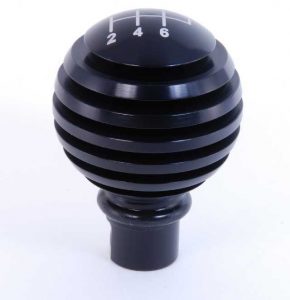 Elite Engineering C6/Z06 Billet Aluminum Shift Knob

A true racing style ball knob, made from a single billet of aluminum through a CNC production process. These knobs are extremely durable, designed for hard, fast shifts with lots of grip to a hand or racing glove.
The fins also help disperse heat, keeping the knob cool to the touch except if left if direct sunlight when parked, which could cause some buildup of heat. One-piece, no adapter rings or pieces needed, simply screws onto the stock shifter arm and away you go.
C7 Generation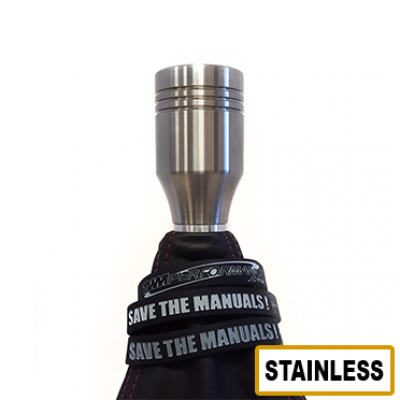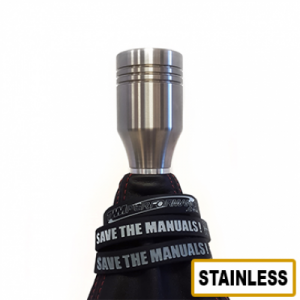 TWM Performance Piston Stainless Steel Shift Knob

While most shift knobs out there are trying to either lighten the shifter or be a fancy and stylish addition to your car, TWM Performance used their racing department knowledge to make this shift knob for one reason: weight.
Weighing in at just over 1 pound, this solid chunk of stainless steel shaped into a semi-tall shift knob is designed to make your throws positive and counterweight against accidental gear skips under hard acceleration. Height adjustable and heavy as hell, we just love this knob here at Corvsport.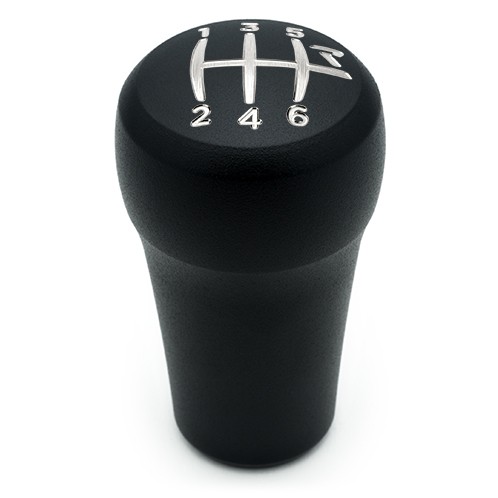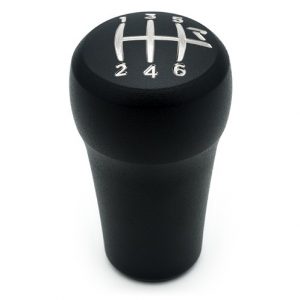 RaceSeng Rondure Textured Shift Knob

It should be apparent by now that we love RaceSeng products. During our research for this article, we delved through hundreds of reviews, thoughts, opinions, and videos on a whole variety of knobs, and the general consensus from pretty much everyone was that RaceSeng makes some of, if not the best shift knobs for the Corvette.
This knob is highly rated as it can be used for two different shifting styles, palm grip or sidearm, as appropriate. As well, like almost all RaceSeng knobs, it is bead blasted for a grippy texture and is designed to give you a positive feel and decent weight in the hand.