C3 Corvette Car Covers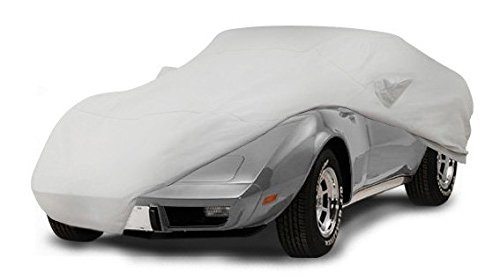 A custom made car cover for all 1968-1982 C3 Corvettes.
The 5-layer Ultrashield car cover made by CarsCover is fleece lined to protect your C3 Corvette's exterior.
It's must have car accessory for all auto enthusiasts as it offers maximum protection against snow, rain, dew, air pollutants, bird droppings and many more.
Pros:
Made only for 1968-1982 C3 Corvettes.
Waterproof and weatherpoof.
Comes with a t

ie down strap and buckle attached for easy handling.

Comes with a pouch for storage.
Cons
Doesn't fit with other Corvette models.
---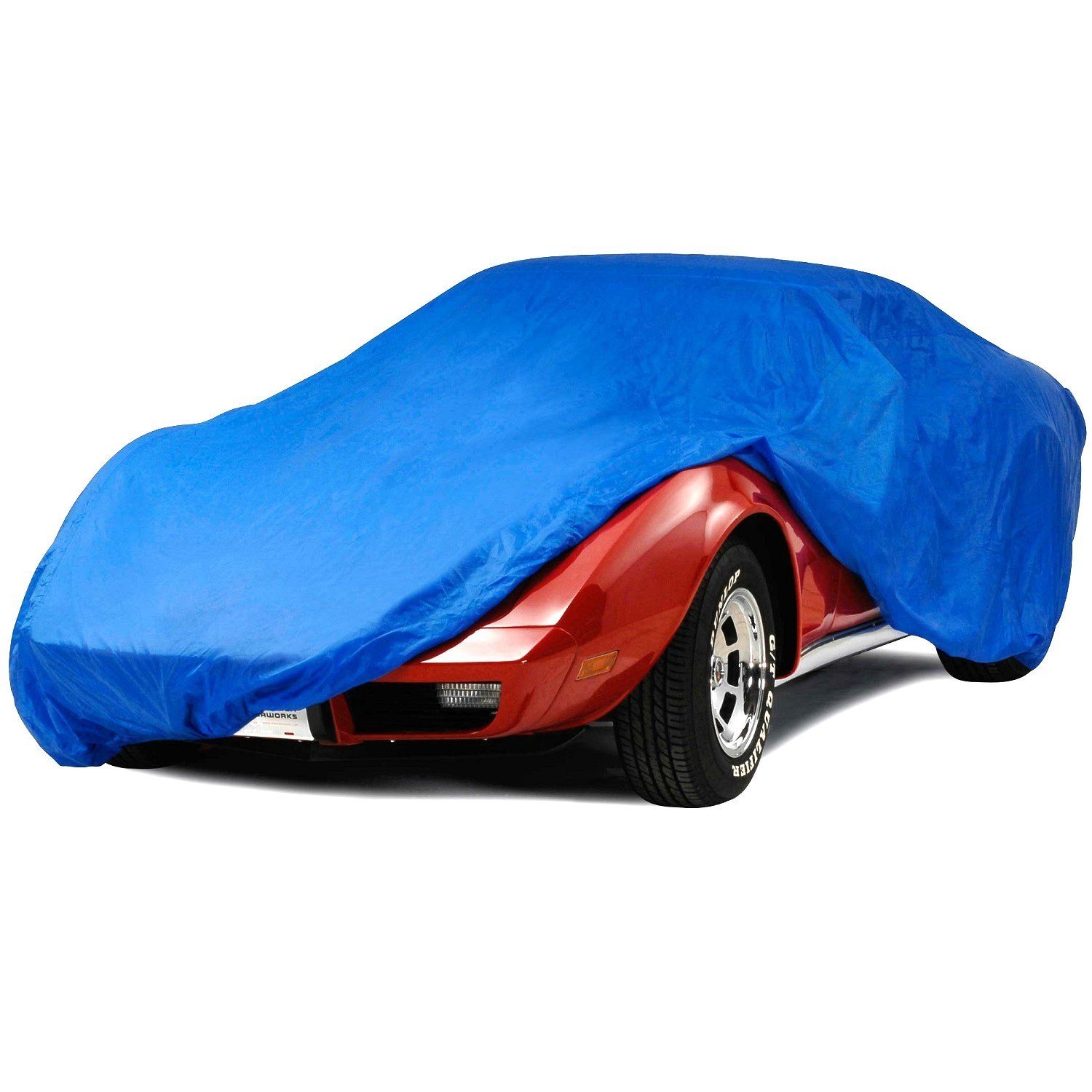 This semi-custom single layer Corvette blue car cover is not just made to fit the C3 Corvettes but all Corvette models as well.
It is a good car cover for indoor use to protect your precious Corvette from dust.
You can also use this car cover outdoors if you want to protect your car from too much heat from the sun.
Pros:
Perfect for protecting your car from dust while in the garage.
Easy handling and storage.
Fits not just C3 Corvettes but other models as well.
The blue color will be unique.
Cons:
No side mirror pockets.
Not designed for outdoor use.
Offers minimal protection only.
---

Tough outdoor protection but soft on the inside with fleece inner lining to protect your car's finish, you can never go wrong when you get this C3 Corvette car cover.
It fits really well with C3 models with room to breath underneath for better air circulation.
The car cover also comes with free high wind straps, cable and lock system, large storage bag for easy handling and storage and an antenna patch in the package.
Pros:
Comes with a lot of freebies for your car.
Offers good water resistance especially against rain.
Has good protection against UV rays.
The 5-layer fabric resists mold and mildew really well.
Good quality for its price.
Cons:
Not really waterproof.
No side mirror pockets.
---
1968-1982 Corvette TriGuard Car Cover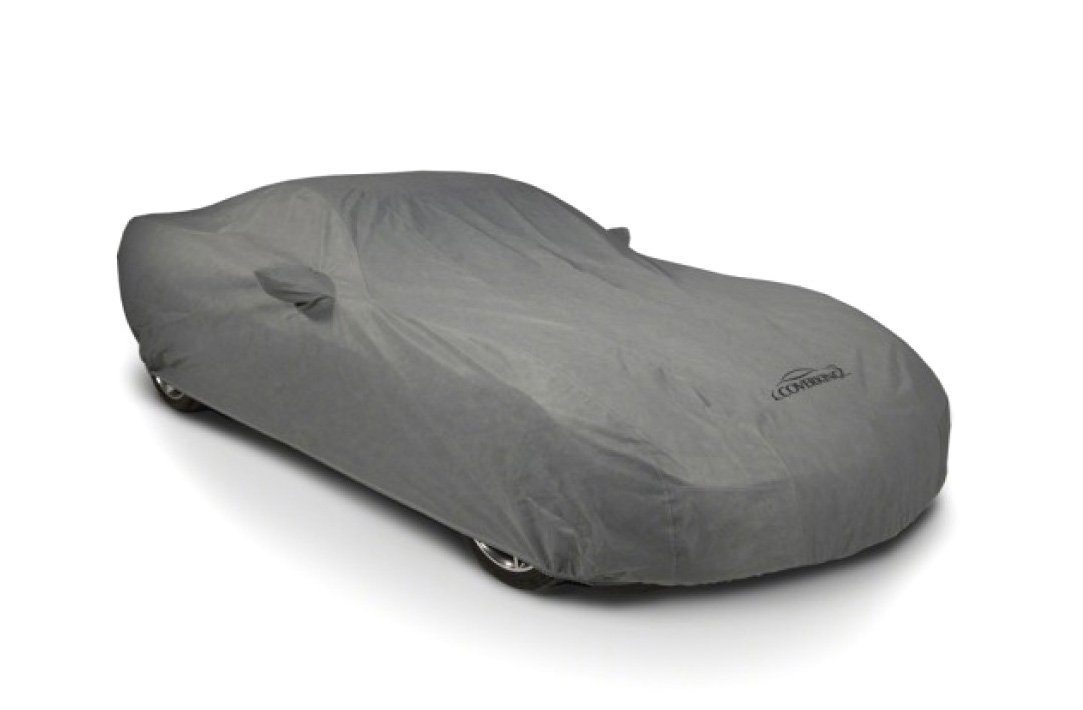 This specifically designed car cover composes of three layer, with each layer being treated with UV retardant to provide maximum protection against UV rays and radiation.
The TriGuard car covers undergoes goes through two procedures to make sure that your car is getting the protection it really needs.
The middle layer of the cover has undergone a meltdown procedure in which it is heated and rolled so that it becomes water resistant.
It is then inserted in between two layer of Spunbound fabric to make room for air circulation which will ultimately prevent mildew and rot from building up.
Pros:
Water-resistant.
Provides maximum protection against UV rays and radiation
Good air circulation which prevents mildew and rot from building up underneath.
Easy to handle.
Good quality for its price.
Cons
Doesn't fit any other car models.
---