When it comes to modifying a Corvette, there are a few things to think about before even thinking about going that route. Is your Corvette rare? Is it in mint, original condition? Is it a purist's dream car?… If you answered 'yes' to any of those questions, you can stop reading now.
For those who wish to add some tasteful modifications, follow along as we cover some of the best bangs for the buck mods in the Corvette world to date.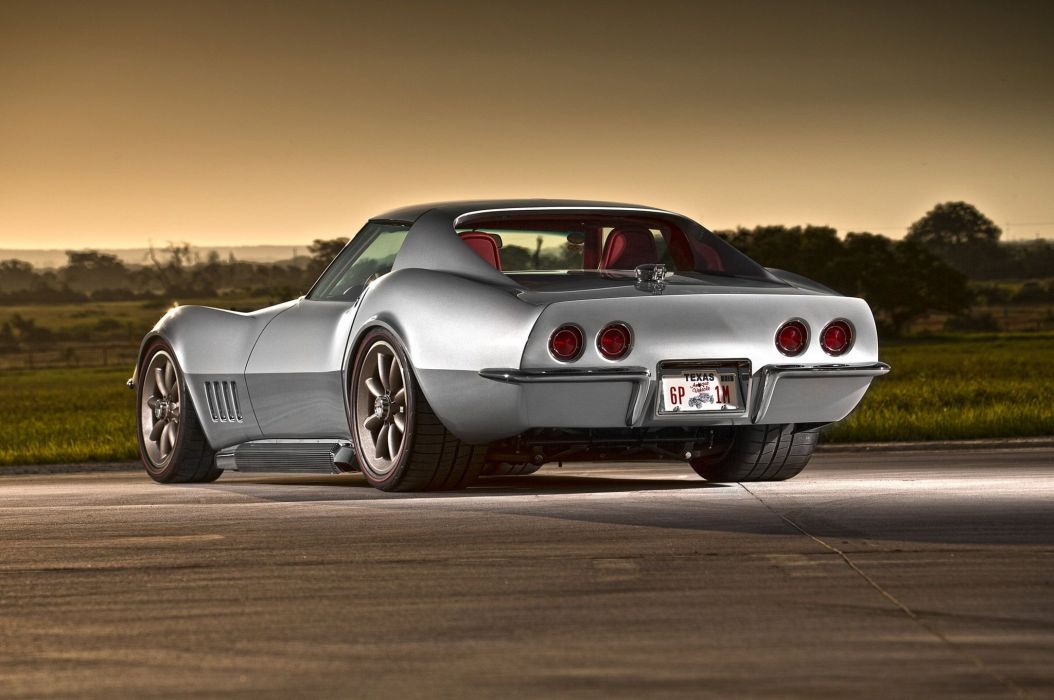 Photo Credit: WallpaperUp
Disclaimer: when making non-reversible modifications to your Corvette such as paint jobs or the like, they can decrease the car's resale value in the future. Having said that, sometimes the best mods come at times when you are due to replace parts during regular maintenance.
Whether you're looking for modifications to help with performance or aesthetics, it's always wise to retain any OEM parts you remove during the process and keep them stored away in the case you decide to revert back to stock.
And if you have a trailer queen or a track monster that you'd like to spruce up to your style or need, there are plenty of options on the market. Let's take a look at some of the best modifications you can add to your Corvette.
This list is in no particular order or geared towards any specific model but here as a guideline for inspiration.
Three Corvette Mods That Will Increase Your Smiles Per Gallon
Tires!
Okay, this might seem elementary but tires are one hundred percent a modification. Not all tires are created equal and that's exactly why they have made our list of favorite modifications.
Aesthetically speaking, one of the best-looking tires has to be the vintage 'redlines' that were offered on the 67s, 68s, and 69 C2 Corvettes. Though they may not be period correct on other model years, toss them on anyway! Why? Because they look fantastic and will add some extra flair to your 'Vette. Redlines can be found online through various vendors like Summit Racing.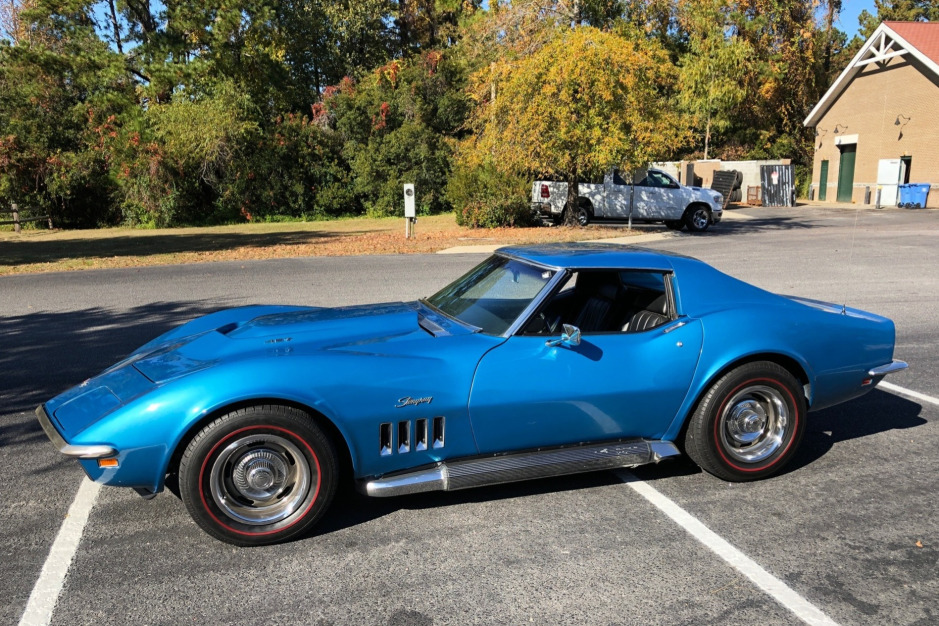 Photo Credit: BringATrailer
Now if you're looking for a perfect tire for your canyon carving C6 – we best take a look at some performance tires fit for the task. After all, you are driving America's first sports car, it's appropriate you arm yourself with the right tires for those extra-spirited cruises.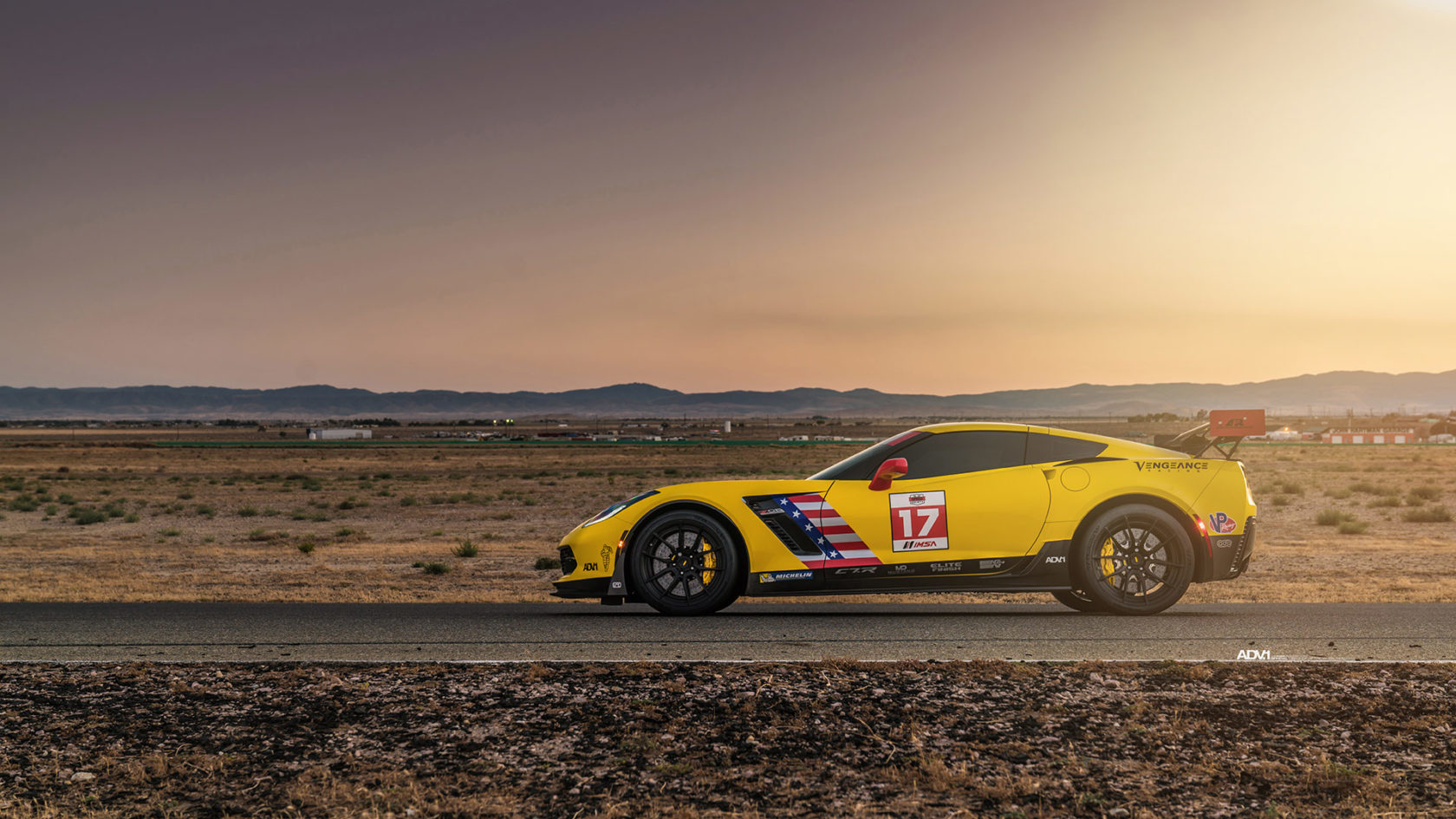 Photo Credit: ADV1Wheels
The Michelin Pilot Sport ZP tire is one of the top-rated tires among driving enthusiasts and will be the best return on investment in terms of performance and dollars spent. Originally developed for the C7 Corvette, they are a high-performance summer tire providing you with the best grip possible while maintaining high-speed capabilities and durability. These tires can be found online ranging in price from about $300 and up.
For more information on tires, check out our article on the best tires for your Corvette.
Give Your Corvette Some More Rumble! Get an Aftermarket Exhaust
Adding an aftermarket exhaust won't just win you style points or win you the 'loudest car award', but rather help to quickly evacuate exhaust gases from your engine. This will help relieve some of the unnecessary pressures caused by a stock exhaust system.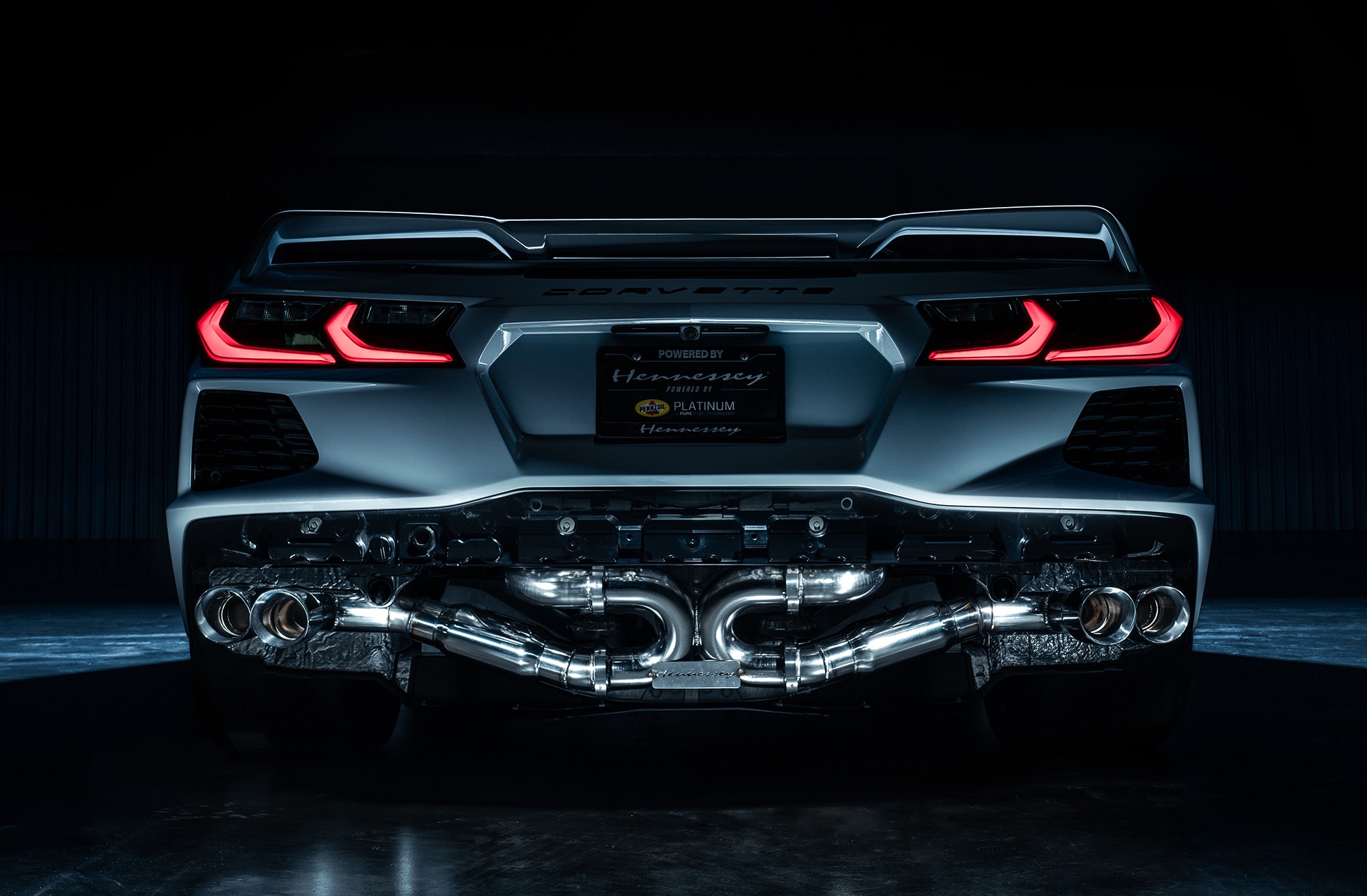 Photo Credit: Hennessey Performance
The science behind aftermarket exhausts has been proven – reducing backpressure by providing a lower restriction in the exhaust path can free up horsepower especially in combination with other bolt-on accessories such as aftermarket intakes.
Tossing a Magnaflow Cat Back Exhaust on your C8 with certainly add some character. Not only does it look fantastic, but it sounds amazing. It isn't just an average, obnoxious exhaust but something that makes your chest rumble. Thankfully, Magnaflow has been able to upload a sound clip of their exhaust (check out the video here) so potential buyers can hear it before clicking 'BUY NOW'.
It is also worth noting that when fitting your Corvette with an aftermarket exhaust, ensure you are purchasing a model-specific exhaust. Tossing on generic off-the-shelf mufflers or exhaust systems may not yield the best results but instead result in a subpar exhaust note or droning sound. Getting set up with a proper exhaust system will put you back anywhere from $1000 to $4000 depending on the components and Corvette model.
Upgrade Your Suspension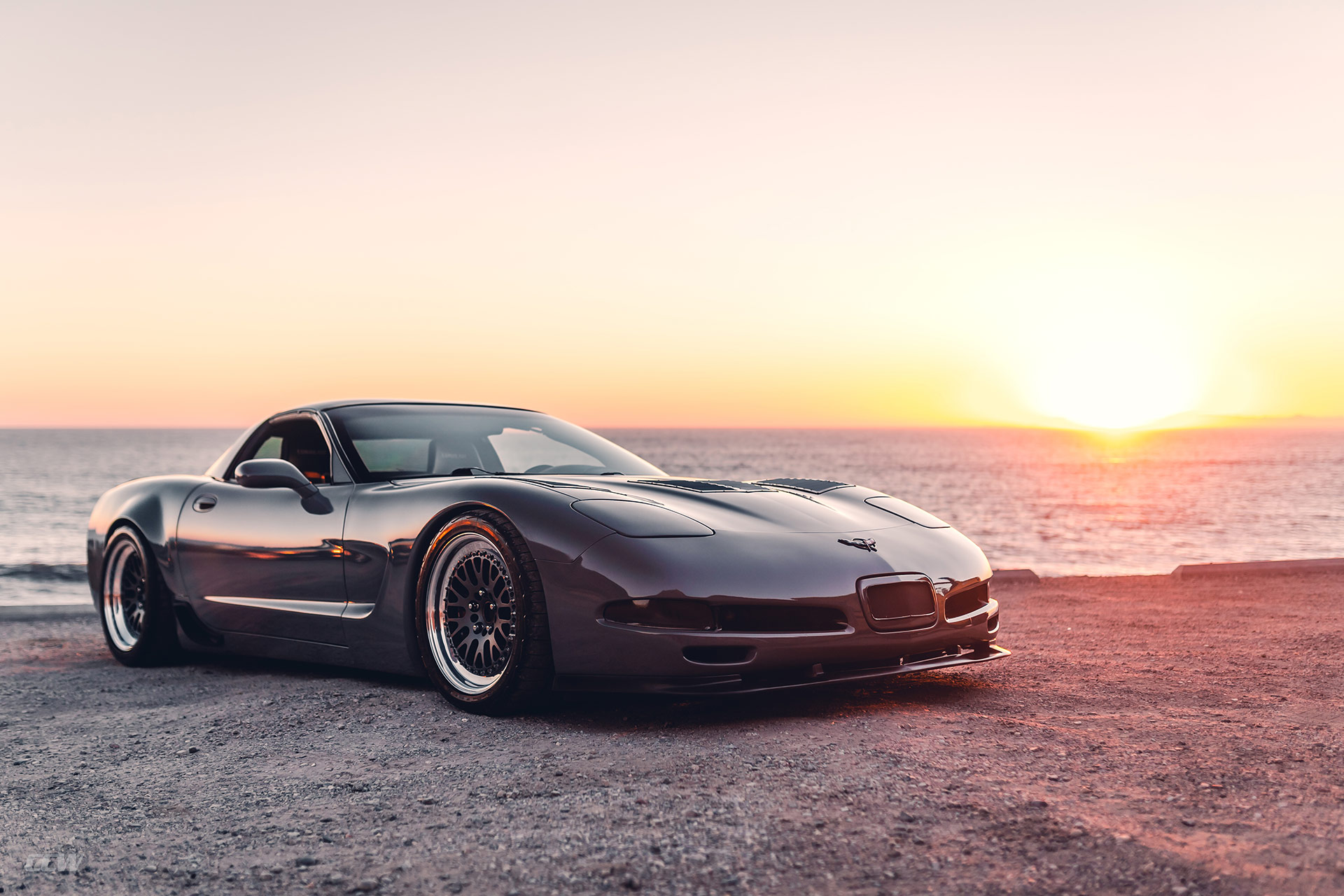 Photo Credit: CCW
In the truck world, bigger is better. For example, you can grab this Silverado lift kit and add 2″ to your ride height. For a 'Vette? You want the opposite. As the times' progress, more focus and attention has been put on ride height – for lots of reasons.
Lowering your Corvette makes it look ten times better. The younger generation will back me up on this one – 'fitment' and 'ugly wheel gap' are terms tossed around the car scene these days. Not only does it improve the overall visual of your car, but it also improves its handling.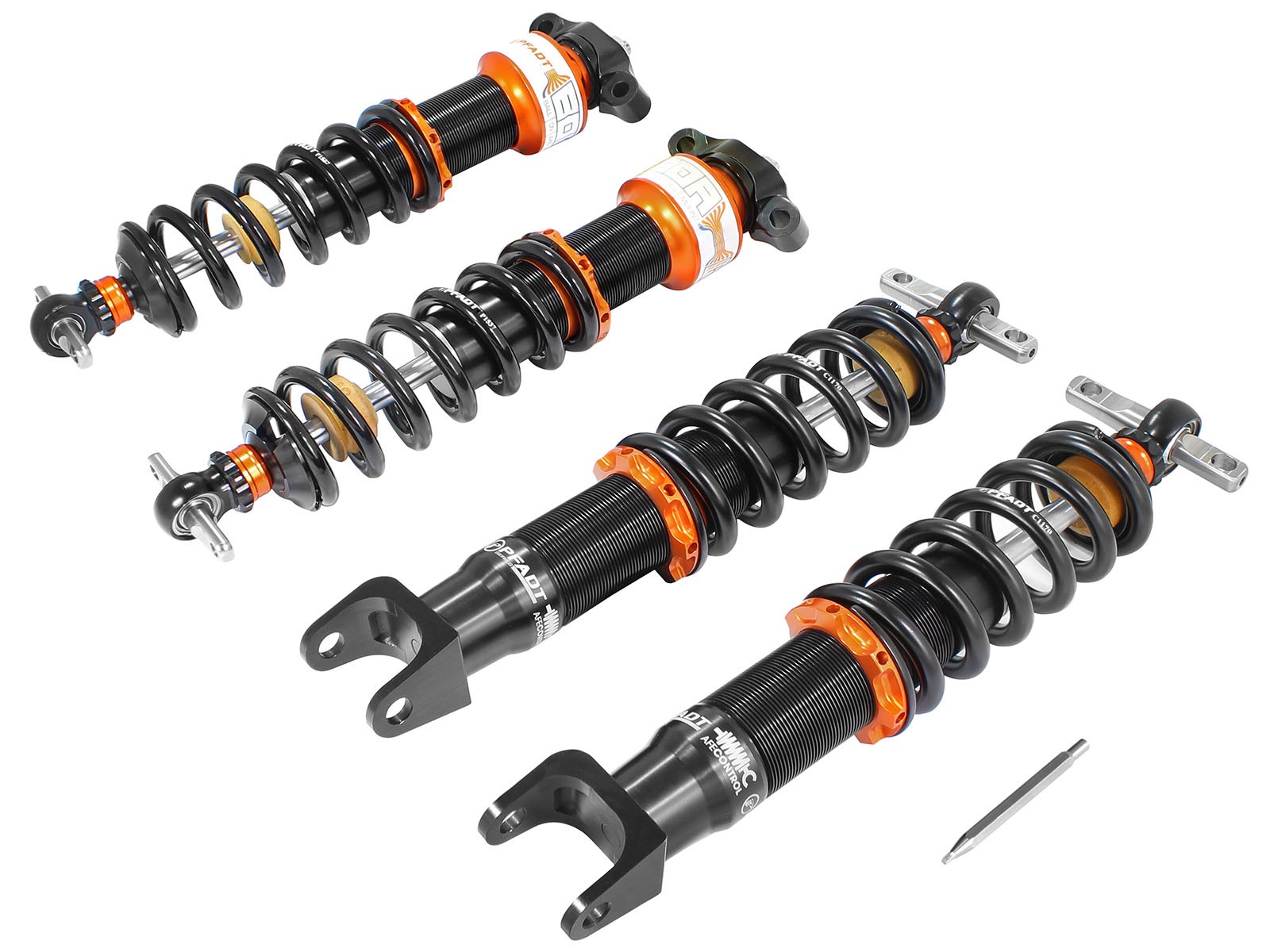 Photo Credit: LSX Magazine
There are several companies on the market that offer a suspension solution to ensure you get the best handling out of your Corvette. Some of those companies include Bilstein, Koni, Pfadt, and LG Motorsports- all of which offer components like sway bars, engine mounts, and coil-overs to provide less body roll and more predictability in your Corvette's handling.
Much like aftermarket exhausts, the pricing greatly varies depending on the components you are after. A sway bar or end links could run you $300 or $600 while a full coil over kit will run you north of $3000.
Bolt-On Mods!
For more information and details surrounding bolt-on mods check out the articles below relating to your Corvette's generation.