We, as Corvette enthusiasts, know that while you can generate astounding amounts of horsepower from our roaring beasts, lighten and replace parts, and can maximize the personality of our cars with intricate details that only we approve, the basic laws of physics still apply. And of those laws, friction and gravity together join our cars to the road in only four small patches of high tech rubber. And of those four patches, only two are powered.
Unlike many of our other lists on Corvsport, this recommendation list will not be done by generation, but by utilization. Some will want semi-slicks for their autocross beasts. Others will want the best all-around performance tire in places that never snow and only rain occasionally. Yet others, especially those in the Northern states and even into Canada, will want to know the best winter or adverse weather tires to buy. As such, we've pored over hundreds upon hundreds of reviews, recommendations, and personal accounts, to find you the best tires for your Corvette, and to which generation these tires are known to fit with.
Note: we have posted links to the products we call out here. Some of these products are available on Amazon or eBay, where we have an affiliate relationship. If you purchase a model via these links, we may receive a small commission (at no additional cost to you). This is how we fund our site 🙂
Best Summer Performance Tire, Road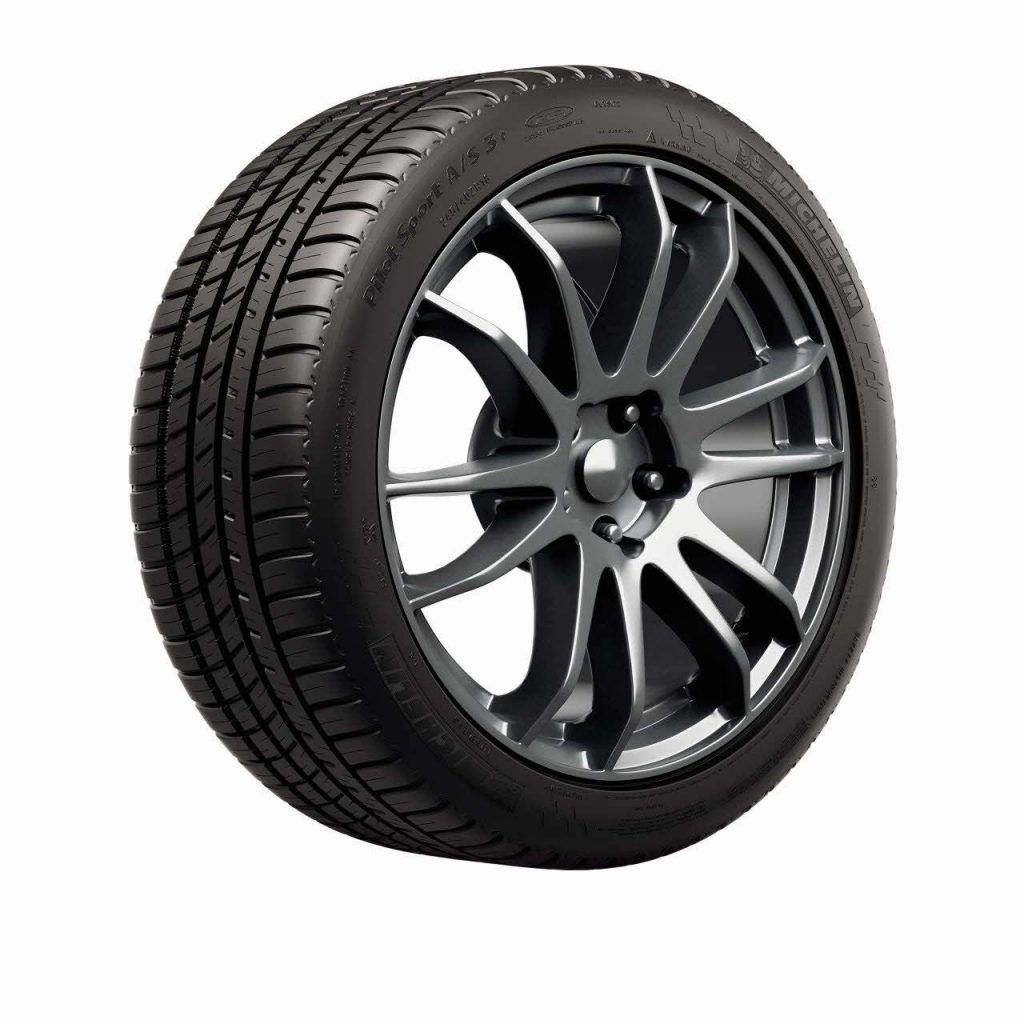 Michelin Pilot Sport A/S 3 Plus ZP

By far and away, the most highly recommended tire we could find for a summer performance tire, despite being labeled all season. Everyone from the forum dwellers of many Corvette pages to the most revered automotive journalists all recommends the Michelin Pilot Sport. While it is limited to the C5 and later generations, this tire has three different compounds of rubber, each with different deflection resistances and grip quality to provide grip and handling beyond compare.
Add to that that the tire has reinforced sidewalls, multiple metal filament treat support radials and also has rain sipes and center tread channels to prevent aquaplaning, and you have one of the most revered sports performance tires you can get for your Corvette. The only area that many sites mention is that the tire has a shorter-than-most tread life guarantee at only 45,000 miles, and under harsh abuse, can degrade quickly. So limit yourself to only one or two burnouts a year 🙂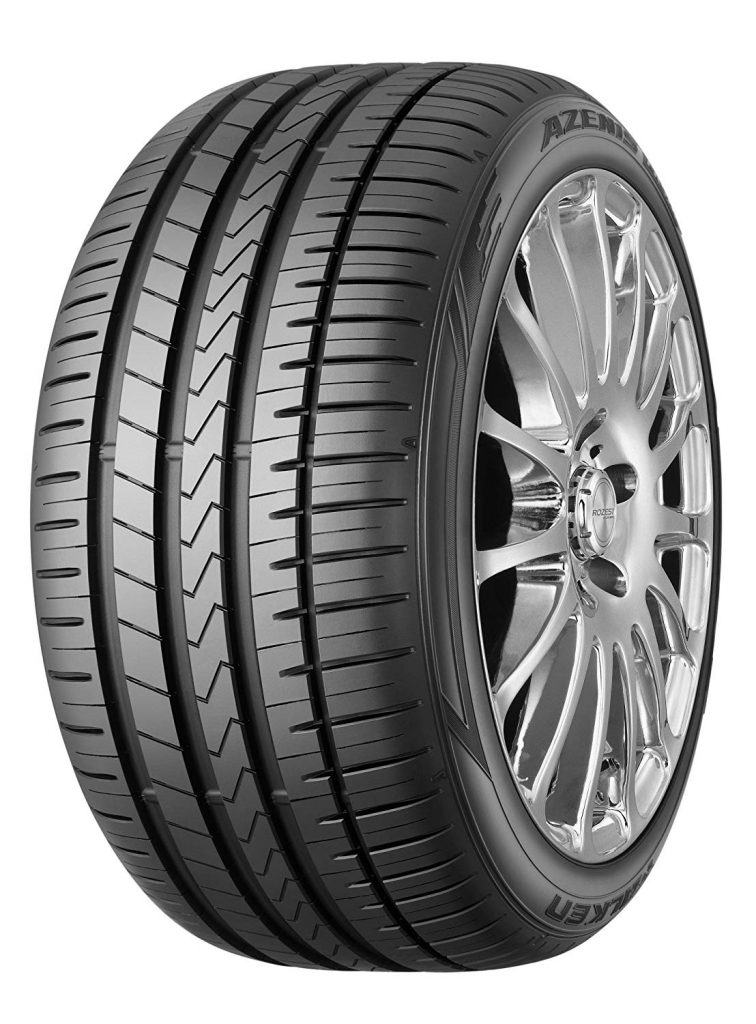 Falken AZENIS FK510 Performance

Often a tire that came 2nd or 3rd in many reviews, the Falken AZENIS FK510 is a summer tire that is definitely designed for maximum enjoyment.
As a company that sponsors many professional drifting events and autocross-style events, Falken has boiled down their knowledge of slip, grip, and handling to make the FK510 for those that don't mind a bit of a stiffer tire that can be at home on the freeway or the autocross course. For road use, they also researched and developed a tread pattern that, while providing extremely high levels of grip in the dry or wet, is quieter than most pure-performance tires.
Best Autocross/Track Tire, Non-Slick, Road Legal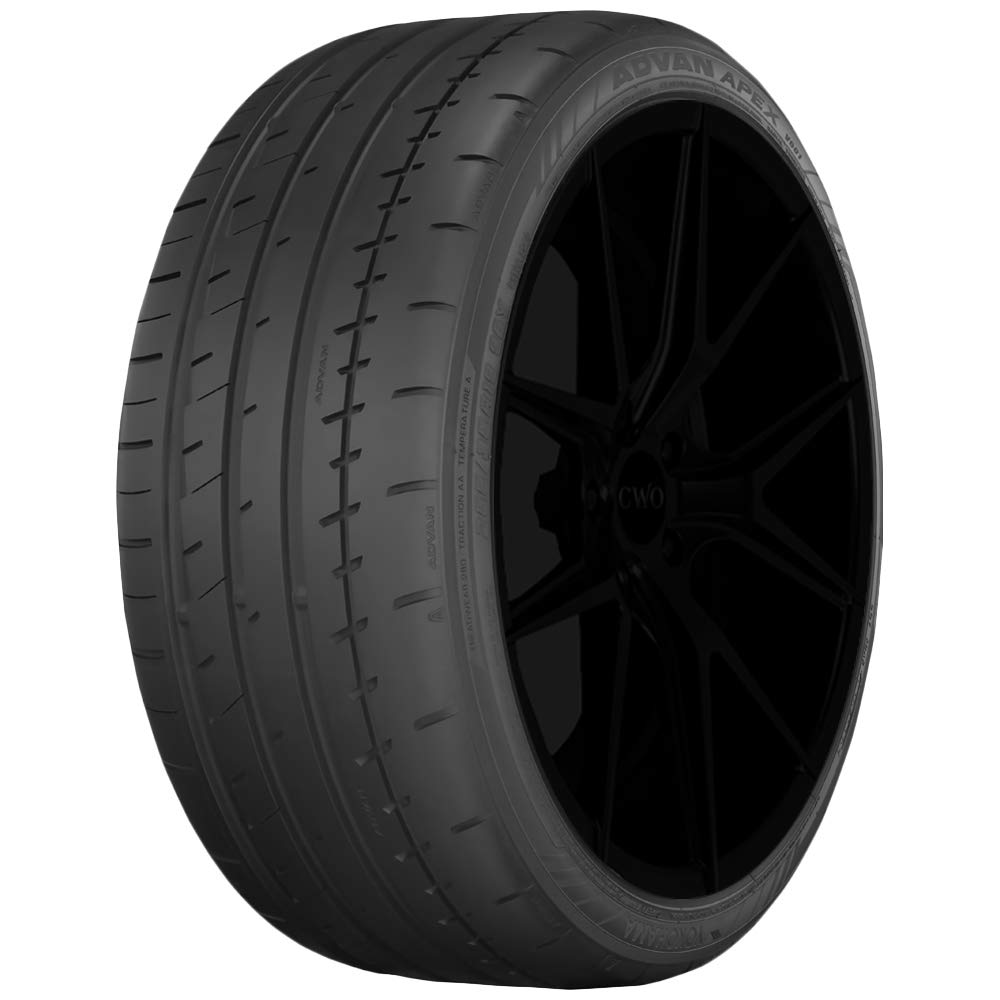 Yokohama ADVAN Apex V601

Price: $215+ on Amazon
Generations: C5, C6 (with fitment on non-OEM wheels), C7

If the picture to the left doesn't spell it out, this tire has more rubber than grip. It barely qualifies as road legal in many states and is designed from the factory to be a track tire that can also drive you to the track. Don't expect this tire to be quiet or comfortable, it's meant to give you maximum responsiveness and absolute traction at any expense.
On top of it all, it has a full 25,000-mile tread life warranty. Another great feature is that, for those with knowledge of racing terminology, this is an intermediate tire, meaning it can handle light rain and a wet track after a rain shower. This feature makes it perfect for autocross as well as track use.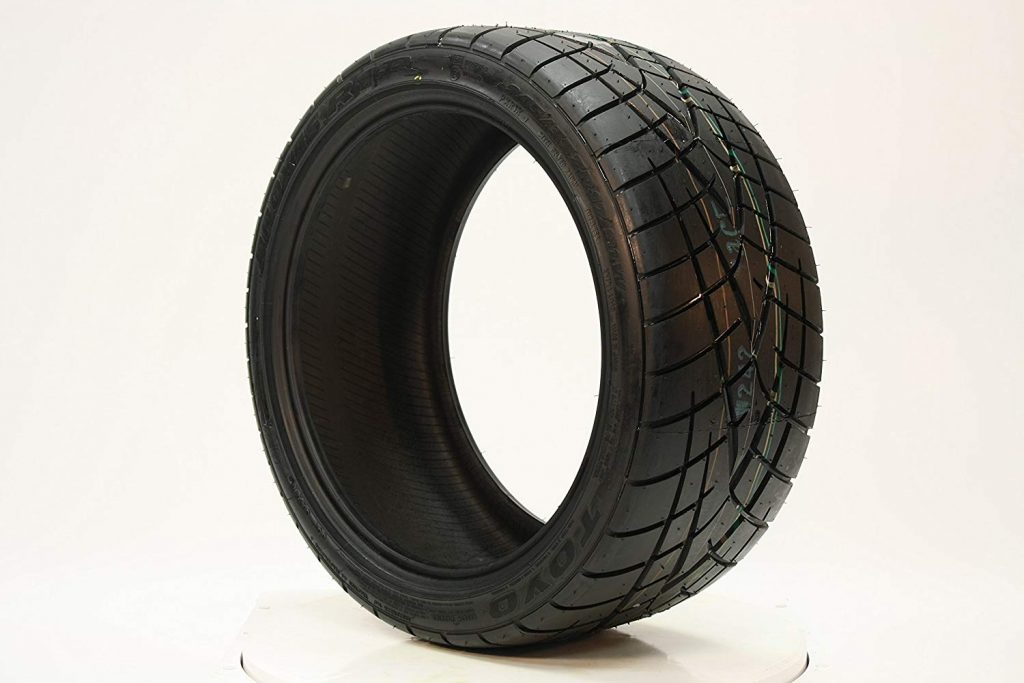 Toyo PROXES R1R Performance

Price: $180.00+ on Amazon
Generations: C5, C6 (will require different sized rims than OEM, base model only), C7 (Base and Z06 only)
Unlike the Yokohama mentioned above, this tire is out and out designed for autocross use, but like the Yokohama, it barely qualifies as street legal. It can be used on the track, no doubt, but the profile, the pattern, and the siping cuts are meant to make this a tire that will grip hard on surfaces that may have loose debris on them, much like many a parking lot where autocross courses are made.
It even states it in the official description on Toyo's own webpage: "Features include an aggressive, arrowhead tread design, extra wide footprint, high-grip compound, and autocross-inspired casing design." As this is a road-legal yet still designed for specific usage, the R1R has only a limited warranty in regards to materials and tread lasting 5 years from the time of purchase if only used for track and autocross purposes. As part of that, however, these tires are DOT Competition Approved, meaning they do pass DOT requirements for use in racing
Best All-Season Tire, Winter Compatible (M+S Rating)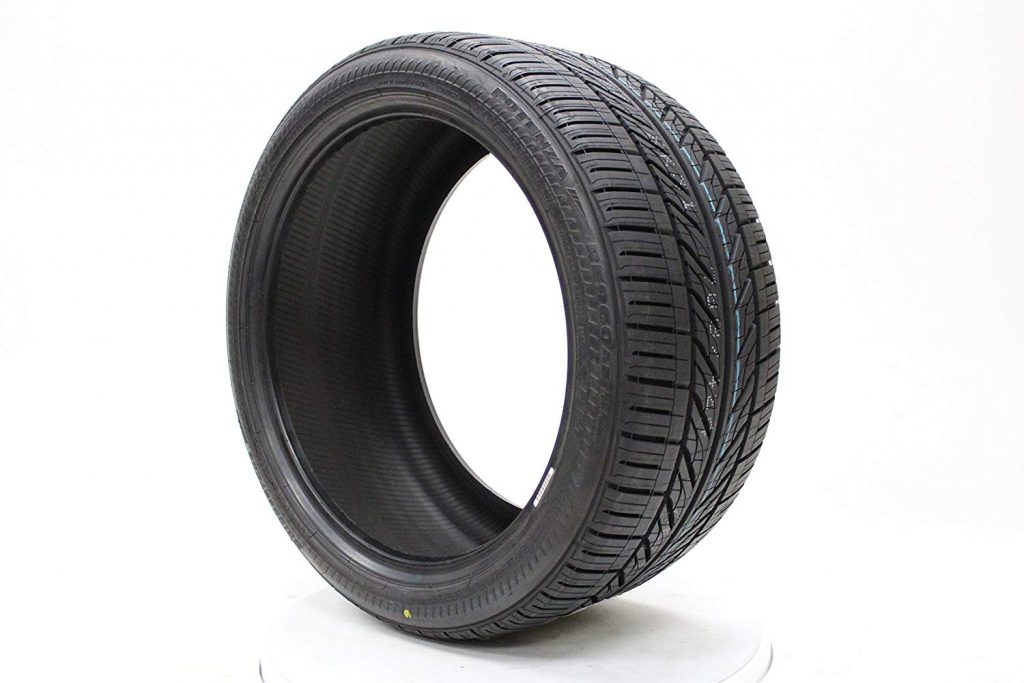 Bridgestone Potenza RE960AS Pole Position RFT

Price: $205.00+ on Amazon
Generations: C4 (except Z models), C5 (base only), C6 (except ZR1), C7 (except Z models)

The Potenza series of tires from Bridgestone is a very popular tire choice for Corvettes, mostly because apart from the Z models, it has the widest range of fitments across nearly 30 years of 'Vettes. As well, these tires have a Mud and Snow (M+S) rating, meaning that they are capable of handling light snow and heavy rains without too much difficulty. The tread life guarantee on these tires is also second to none, with 50,000+ miles on the warranty information cards.
Lastly, despite being made of two different types of rubber and having heavily reinforced sidewalls and strong radial bolsters, these tires are amazingly quiet, with a minimal roar on asphalt. They are known to be noisy on concrete and rough roads, however, and they do provide a stiffer-than-normal ride quality, however, they are still highly recommended.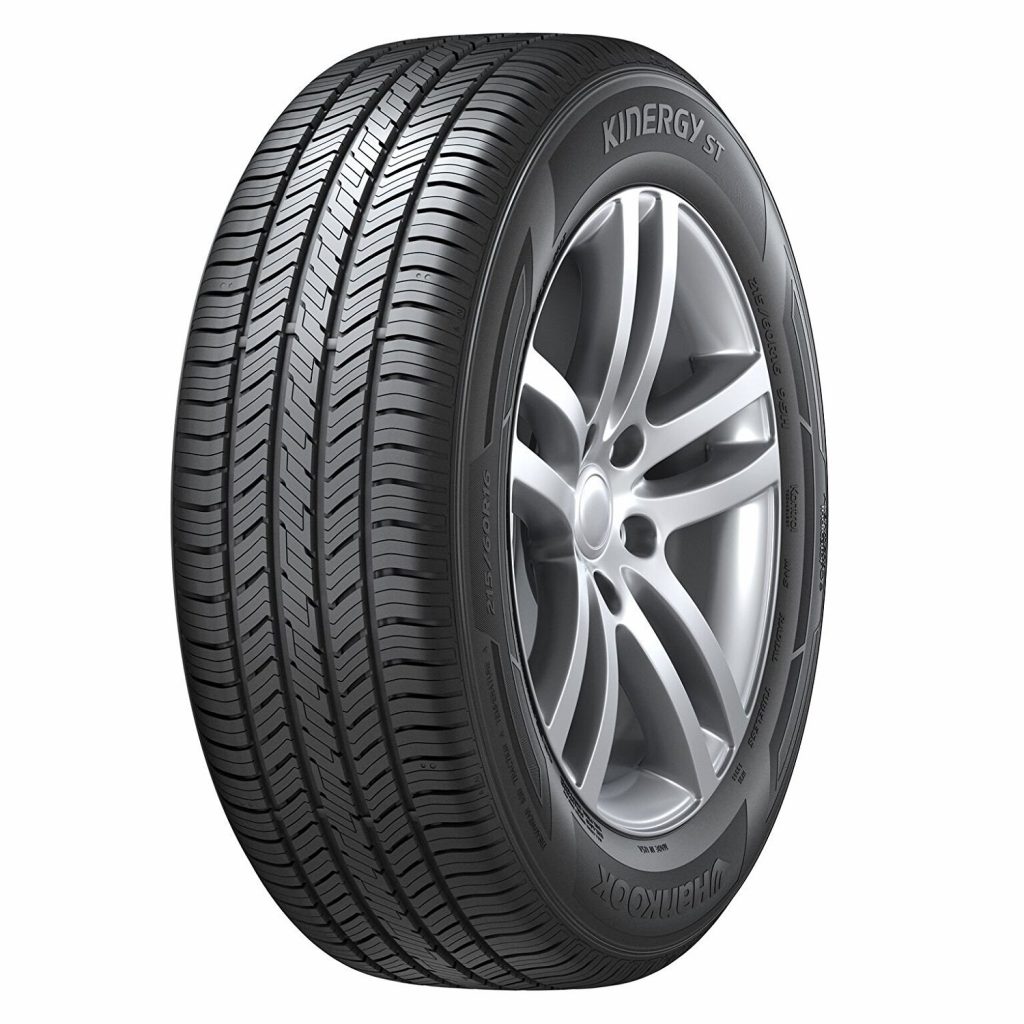 Hankook Kinergy ST (H375) All-Season

Price: $70.00+ on Amazon
Generations: C1, C2, C3 (after 1973, only on 225/70R15 size wheels)

Classic Corvette lovers, we haven't forgotten you! This tire comes highly recommended as it works with pretty much any Corvette between the introduction of the model all the way to 1984. Granted, it will only fit the 225/70R15 models after 1973, however, this tire is known for being pretty much the best bang-for-your-buck all-season radial you can get for the first three generations.
As well, it is rated for speeds up to 120 MPH, which you really don't want to push in a C1 or even C2 due to how collectible and classic they are. These tires are meant, quite literally, to be everyday commute tires that also give you an excellent grip, great handling, and the ability to handle sudden wet or snowy conditions without worry. If you do want to push a bit higher in speed with the same levels of performance, the Kinergy GT version, despite being nearly 50% more expensive, has a speed rating of up to 149 MPH
Best Winter Tire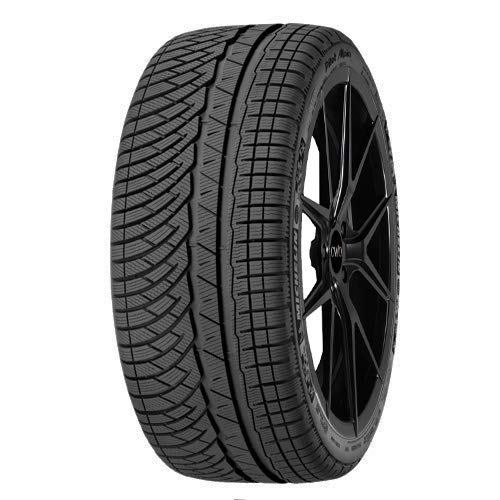 Michelin Pilot Alpin PA4 Winter Radial

Price: $260.00+ on Amazon

Generations: C5 (except Z models), C6 (except Z models), C7 (except Z models, may need winter rims for proper fitment)
Michelin, being based in France, has experience dealing with snow and ice, especially around the alps. Over the years, they've developed some of the best-in-class winter tires, and the Pilot Alpin is no different. An inner-tread to push away snow and slush, two water grooves, and shoulder siping to give you cornering confidence, this tire is designed to bite even on ice.
While there is a version that can be outfitted with ice spikes, we don't recommend that as you really shouldn't be driving your Corvette to the North Pole any time soon. Perfect for coastal winters where the snow falls suddenly and in heaps, and then melts off over the next few days, these tires are meant to keep you going no matter the weather. The only downside we can find is that they are a touch pricey, especially when you get into the C6 and C7 generations and may have to purchase specific rims to make these fit your car.
Best Pure Racing Tire, Not Street Legal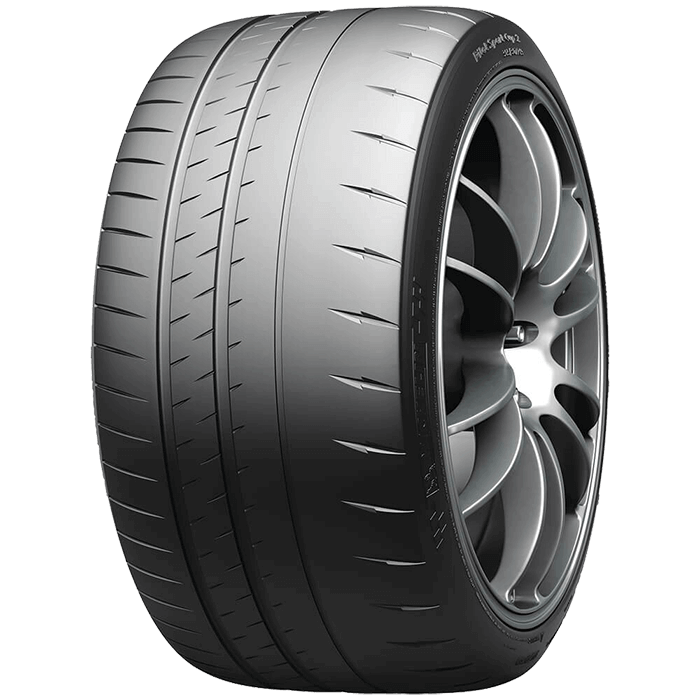 Michelin Pilot Sport Cup 2

Generations: All except C1
There are those of us that have spent the time and money turning our street-legal Corvettes into racetrack shredding competition cars. Along with rolls cages, carbon fiber or aluminum safety seat, electronic dash, replacement gearbox, all that, you still need a tire that will get you through a race. Michelin comes through again, with the tire that they developed alongside Ferrari, Mercedes AMG, and Porsche for their own independent manufacturer series (Ferrari Challenge, AMG Cup, and Porsche Cup respectively).
This tire is ZR rated, designed for out-and-out racing as a grooved slick (intermediate) or for the track day purist looking to wring every last roaring, snorting horse out of the V8 in front of their feet.