We've reported on custom exhausts before: Magnaflow's prototype. A fully custom stainless steel. A header replacement. And a cat delete and retail available straight pipe.
Now, however, someone has gone a little overboard (in the best way) and had a custom titanium catback exhaust made for their 2020 Corvette C8.
YouTube channel DailyDrivenExotics, with a Corvette C8 2LT Z51, had their exhaust made by 3:16 Speed. Total cost? About $10,000.
Unlike other custom exhausts, the 3:16 titanium exhaust is a true cross-pipe. What is meant by this is that there is no baffling or cutoffs between either side.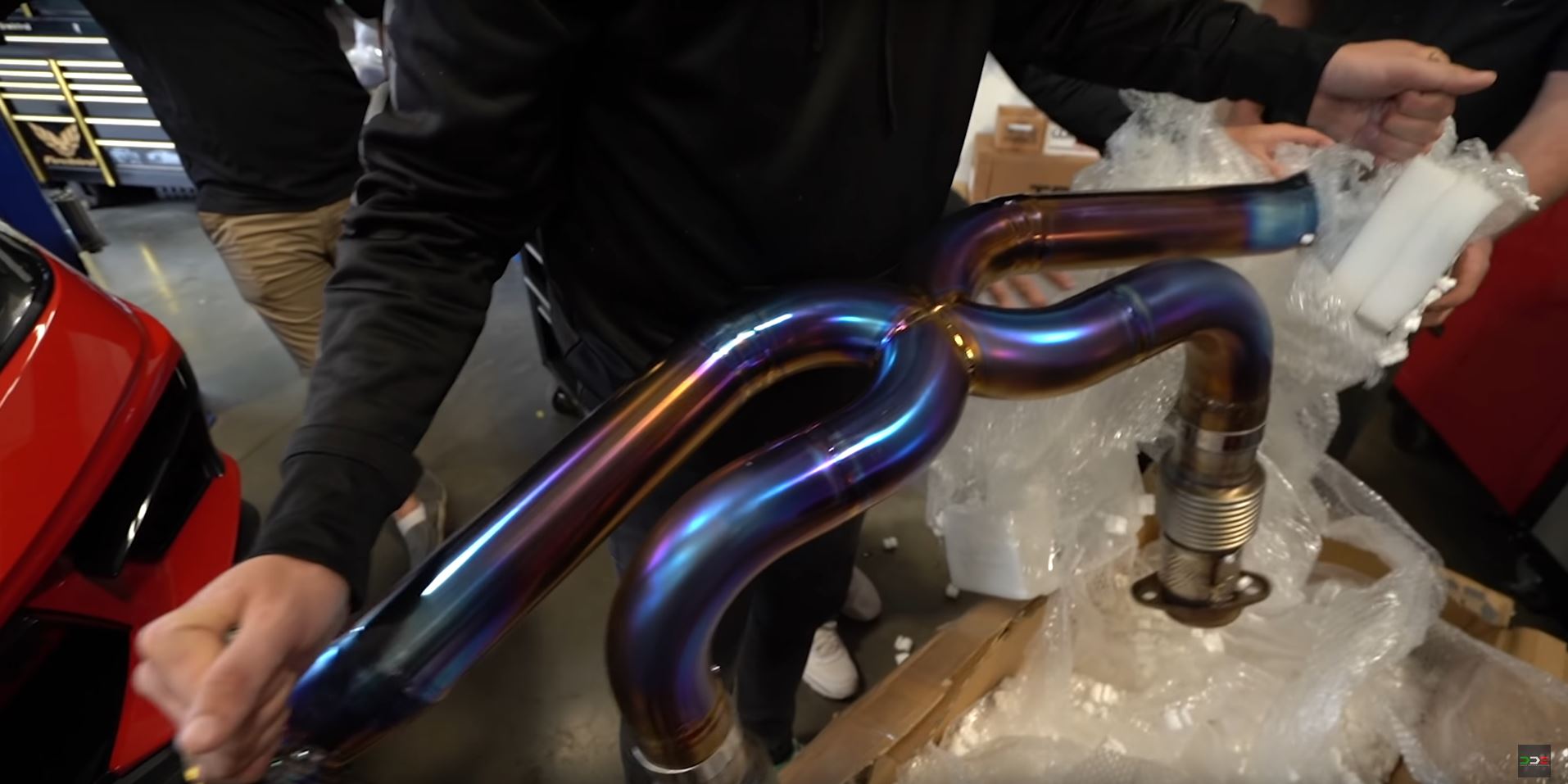 The benefit of this style of exhaust is that it allows uneven length exhaust pulses to meet at the crossover. When a pulse from cylinder 8 meets a pulse from cylinder 1, for example, traveling at slightly different speeds, you get a sharp bark of sound as they interfere with each other.
This gives the exhaust a great idle sound, and a roaring scream under power.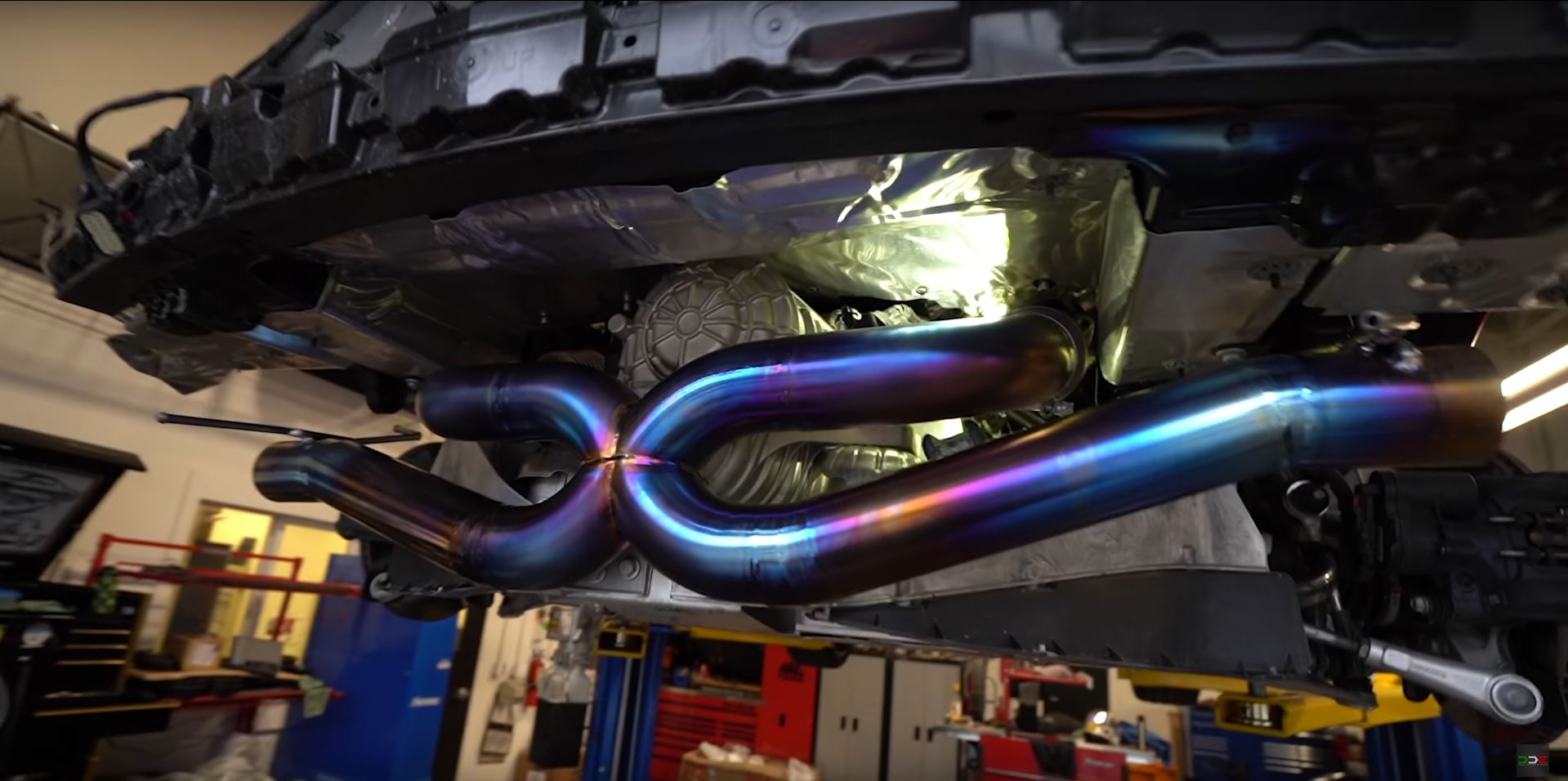 With the sound dynamics out of the way, the other major thing with the exhaust is that, completely assembled and installed, it weighs about 8 pounds. The stock C8 exhaust weighs about 140 pounds.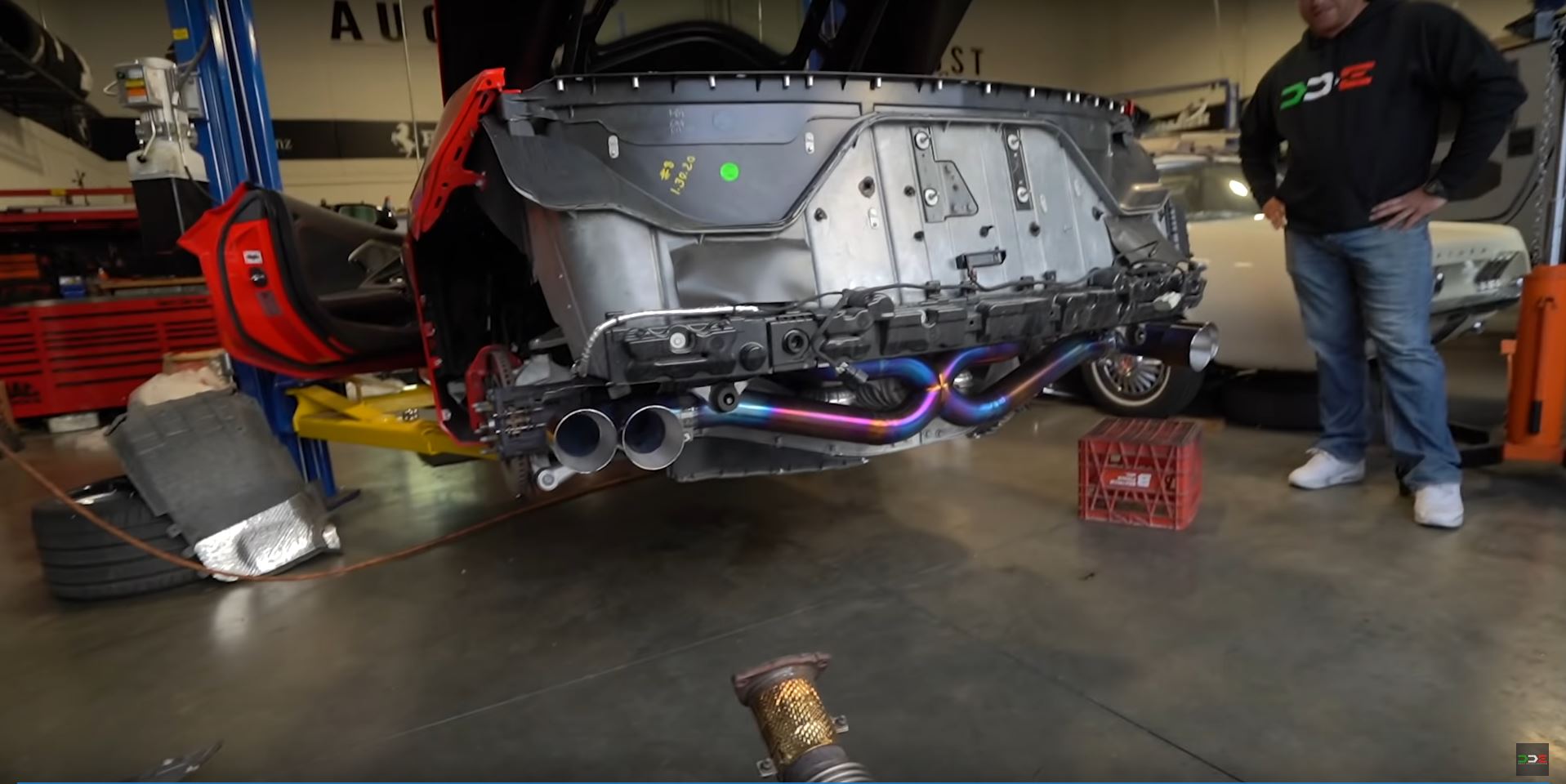 While the video shows a little bit of sacrilege performed on the rear bumper of the car, it does end up showing off the exhaust. It just raises the question of how much does a new Corvette C8 rear bumper cost…