C6 Corvette Modding Guide
When the C6 Corvette burst onto the scene for its first year of production in 2005, the new rendition of this iconic American classic became an instant hit. The C6 was touted as an undeniable instant classic among performance buffs, and Corvette enthusiasts alike.
The C6 Corvette's extended wheelbase, upgraded suspension, and larger displacement LS2 engine offering provided gains in almost every sector of performance and drivability over the previous fifth-generation Corvette. The C6 Corvette's new 6.0-liter LS2 power plant churned out a more than capable 400 horsepower and 400 foot-pounds of torque.
Despite the already robust capabilities of the LS2 engine, and later C6 engine offerings such as the LS3, owners of these sixth-generation Corvettes have strived to push the limits of their GM powerhouses. The LS engine platform is widely known for its availability to mod and make customizations for performance as an individual sees fit.
The following is a basic guide to modding your C6 Corvette for maximum performance.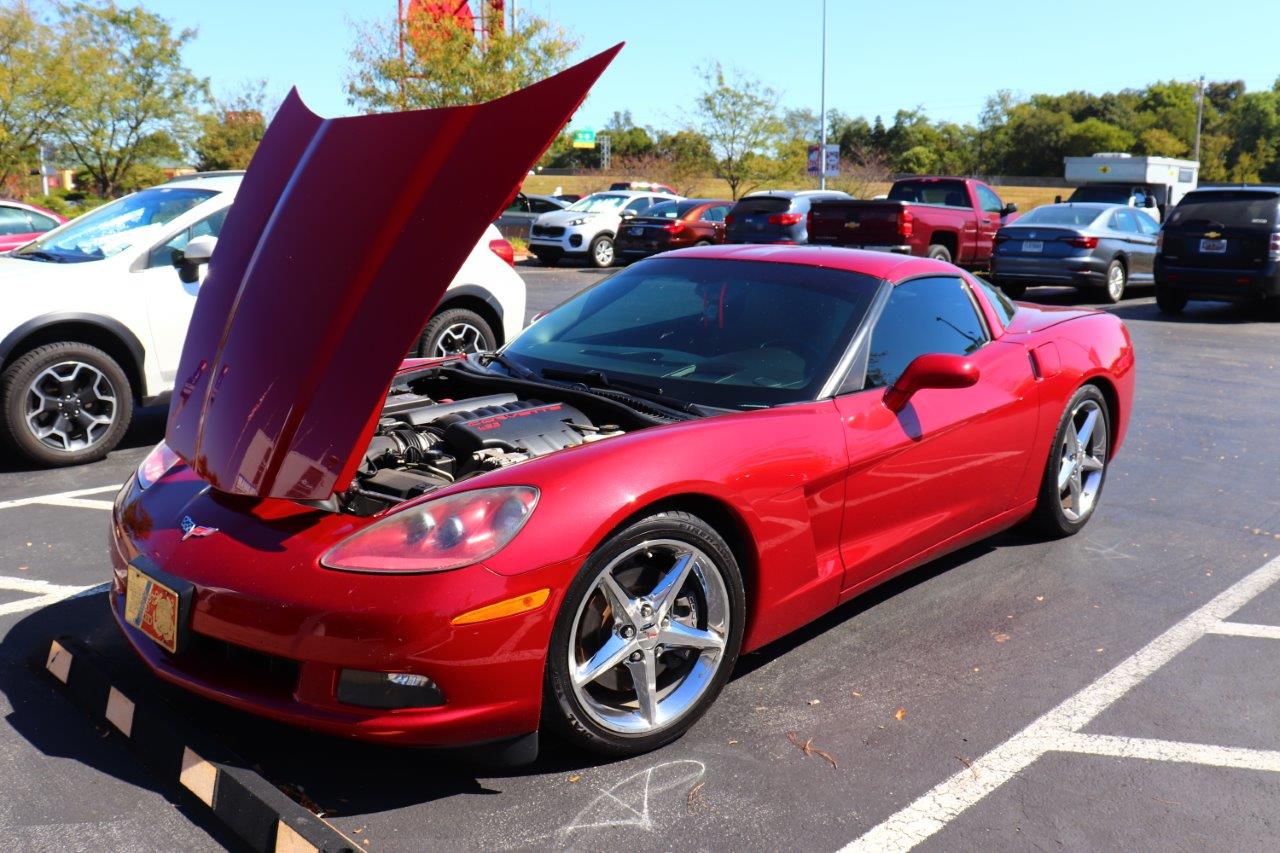 Cold Air Intake
If you are looking to boost your C6 Corvette's performance in a cost-effective manner that requires minimal input in time and labor, the addition of a cold air intake system should be an item of priority.
The premise is simple, the higher the rate of oxygen molecules within the air that is drawn through the intake, the more efficiently fuel is burned during combustion. What makes a cold air intake system of value, is that cold air is naturally more oxygen-rich than warm air.
A CAI is the first mod generally recommended for C6 owners because of its unbeatable value proposition: each CAI listed here will bolt on at least 15 horsepower (more when paired with a couple of supporting mods), and you can grab a great CAI for under $400. They also only take 15-30 minutes to install and can be done by anyone with a wrench or two.
Pro-tip: combine the CAI with a new throttle body, exhaust, and tune. The combo can add north of 50 horsepower to the wheels… all for under $2,500. Seriously.
You can check out this post on CorvetteForum.com for more information on our recommendations below. A walkthrough on how to install a CAI on your C6 Vette can be found here.
Corsa Ram Air Cold Air Intake
The Corsa Ram Air Cold Air Intake is an excellent choice for C6 owners that are looking to boost engine performance by maximizing oxygen-rich air to cylinder delivery. This unit employs the use of Corsa's Pro-5 Filtration Technology, for long-lasting and durable service life. These Corsa units are also manufactured for perfect fitment and come with all the hardware necessary for installation.
Corsa's Ram Air Cold Air Intake is backed by a 1-year limited warranty and boasts average reported gains of 18 horsepower and a 23 foot-pound increase in torque. At a $344.99 price tag, this is the perfect unit for the C6 owner that is looking for increased performance on a budget.
Callaway Honker Cold Air Intake
The Callaway Honker Cold Air Intake holds a fine reputation among C6 Corvette enthusiasts. This Callaway Cold Air Induction system is built to last with OEM grade polymer construction and premium-quality hardware, which allows this unit to stand up to virtually anything that you can throw at it.
The Callaway Honker Cold Air Intake is also renowned for its significant reduction in airflow restrictions, allowing for maximum air induction.
The Callaway Cold Air Intake increases airflow by an astonishing 26 percent while producing an additional 16 horsepower. At $399.99 MSRP, the Callaway Honker Cold Air Intake is priced squarely in the budget of many who strive to increase their C6's performance.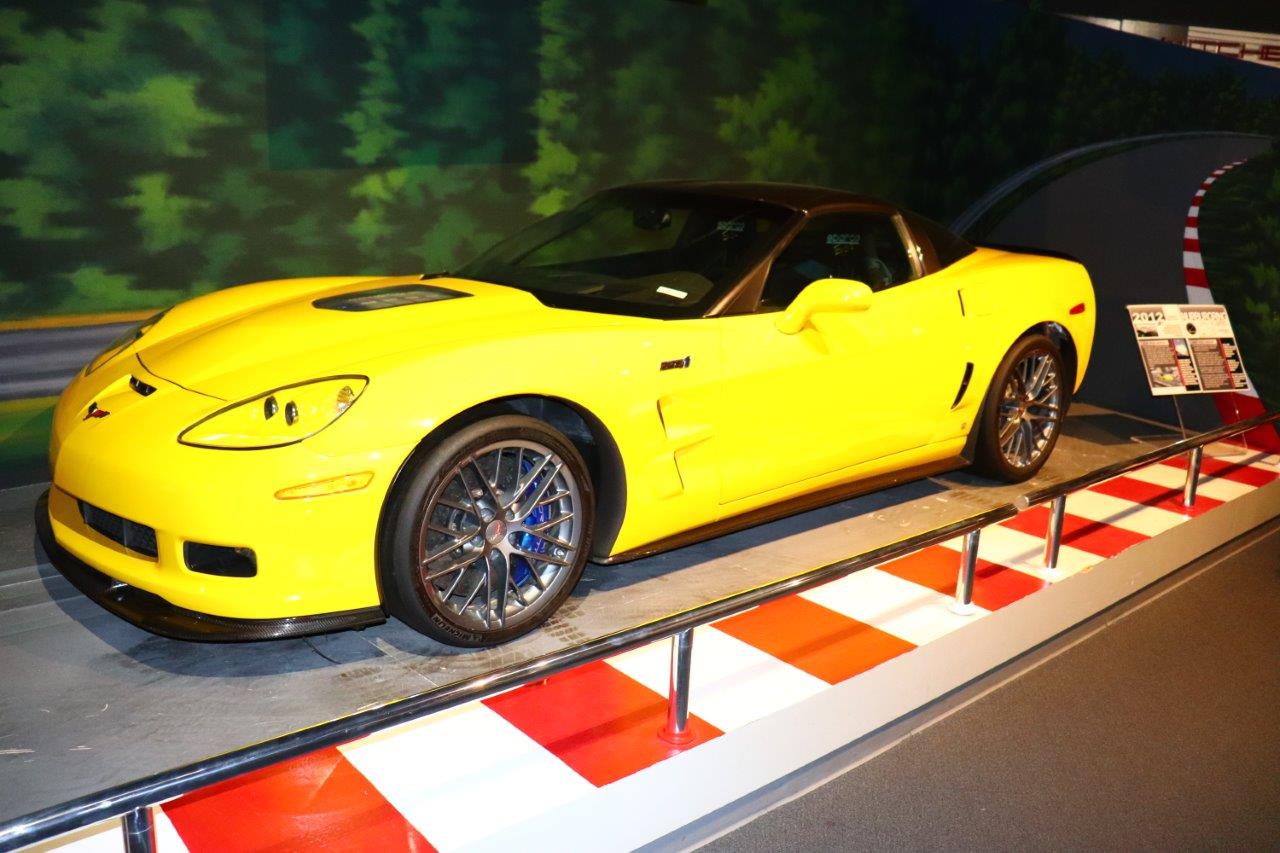 Ported Throttle Body
Ported throttle bodies have been heavily discussed and tested in recent years among C6 Corvette modders. A ported throttle body facilitates a less turbulent and unabated induction of air into your C6's intake. Due to this, the installation of a ported throttle body often squeezes a few additional horsepower out of your LS power plant, while also noticeably increasing throttle response.
The throttle body is part of the airflow system (components of your engine that help the engine intake air and expel exhaust). Anytime you can flow more air into or out of the engine, you can improve both power/torque and throttle response.
Let's be clear: the stock throttle body is a fine unit, but considering how inexpensive a ported throttle body can be, it's worth the upgrade (especially if you're planning on upgrading your air intake, exhaust, and tune).
Read more about upgrading your TB on CorvetteForum.com. See how to remove your throttle body in this helpful video (reverse the steps to install the new one).
Vmax Ported Throttle Body
The Vmax Ported Throttle Body is yet another must-have item for those looking to maximize their C6's horsepower potential. The Vmax Ported Throttle Body is precision CNC machined to provide the ultimate in increased throttle body airflow. This not only leads to increased horsepower but improved throttle response as well.
The Vmax Ported Throttle Body is reported to produce an additional 8-10 horsepower, while also improving fuel economy by 1-1.5 MPG. This unit's $150 list cost makes for an attractive upgrade in the cost versus return department.
JET Performance Powr-Flo Throttle Body
The Powr-Flo Throttle Body features a modified air inlet that produces an increase in air velocity, providing optimum airflow into the intake. The Powr-Flo Throttle Body is constructed from CNC machined aircraft aluminum for durability. This unit is also a direct fit replacement of your C6's stock throttle body, making installation a breeze.
The Powr-Flo Throttle Body has shown consistent 10+ horsepower gains during independent testing, while also reportedly increasing fuel economy in most applications, all for a reasonable sub-$400 price tag. The unit is also backed by a 2-year limited warranty, making it a dependable choice for those in the market for a ported throttle body.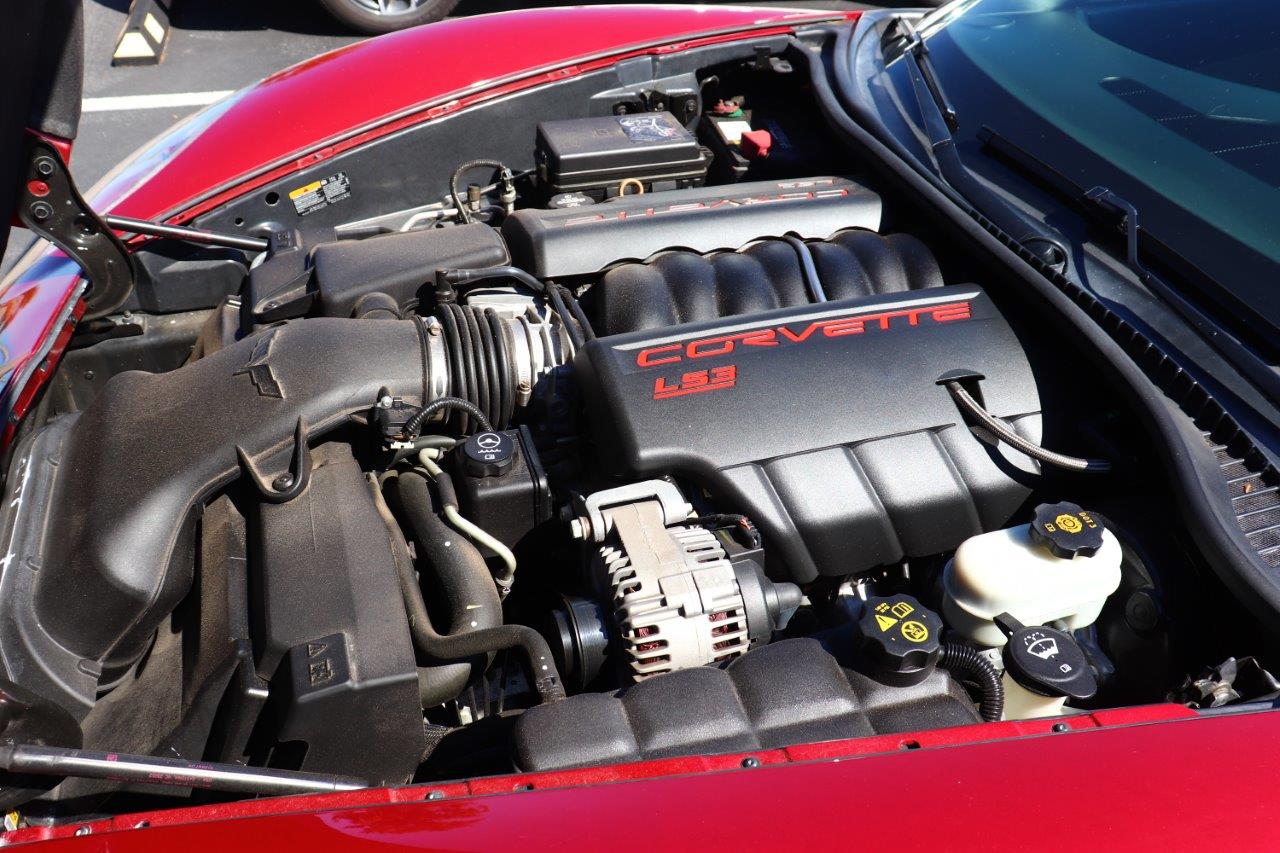 Aftermarket Exhaust Upgrades
Your exhaust system is a critical part of your engine's airflow system, expelling exhaust and ensuring the engine is able to breathe efficiently.
While many performance enthusiasts have long debated the actual horsepower benefits of aftermarket exhaust offerings, the science is there. In order for your engine to reach maximum performance capabilities, it must be able to evacuate exhaust gasses efficiently, therefore reducing backpressure. 
The LS2 is known for its responsiveness to such modifications due to the engine's sizeable intake valves and cylinder bore diameters that create a high volume of exhaust that must be expelled.
Helping your engine take in new air (via your intake) and get rid of the exhaust (via your exhaust) provides a significant (and inexpensive) increase in performance. Of course, let's not overlook the sound….
Check out this debate about upgrading the C6 exhaust- it's clearly a hot topic!
Corsa Sport Cat-Back Exhaust System
The Corsa Sport Cat-Back Exhaust System is billed as an easy to install durable option for C6 owners looking for optimum exhaust upgrades. Corsa's Cat-Back system is precision built to provide rich tone upon acceleration while eliminating drone at cruising speeds. This system comes complete with all necessary hardware and detailed instructions, with no need for welding of any kind during installation.
Corsa's Cat-Back Exhaust System allows an increased exhaust flow of 35 percent, while also producing an additional 12 horsepower and 13 foot-pounds of torque. This package comes backed by Corsa's lifetime warranty against defects in materials and workmanship and carries a list price of $2267.98.
Bassani Pro Cat-Back Exhaust System
The Bassani Pro Cat-Back System is known for its superb exhaust tone, performance capabilities, and weight reductive properties. This Bassani exhaust system cuts your C6's overall weight by replacing the bulky stock OEM mufflers and utilizes a center-mounted section that interlaces the x-pipe directly into the muffler.
Bassani's Pro Cat-Back Exhaust System produces an additional 14-16 horsepower and 16-18 foot-pounds of torque. This offering by Bassani comes in at a price of $1,332.00 and is covered by a lifetime warranty.
Programming & Tuning Options
Do you want to squeeze the most horsepower and torque out of your C6 Corvette, or reap the maximum available gains from your other previously performed modifications? If so, then the use of a programmer can do just that. Programmers allow you to tune your C6's ECU for maximum performance and efficiency by downloading custom programming, or even writing your own custom "tunes."
It's no secret that modern cars are heavily controlled by their engine control units (ECU), which effectively run the car. The ECU calibrates the ratio of air to fuel injected into each cylinder during the combustion cycle. When you add mods to your car, this changes the variables that the computer is expecting.
While most mods are beneficial on their own without a tune, adding a tune refines the engine's calibration, taking into consideration your modifications (such as an intake/exhaust), and milking every last bit of power from your engine.
Your tune can also influence your driving dynamics, altering throttle response, shift points, and so on. Each tune is unique, so consider the types of changes you want to make to your Corvette before pulling the trigger on a tune.
But, once you do, you'll be glad you did.
Check out this thread on CorvetteForum.com for more information about tunes.
Diablosport Trinity 2 Tuner Platinum
The Trinity 2 Tuner Platinum by Diablosport is among the most advanced, but user-friendly programmer options on the market today. The unit features tuning, data acquisition, and recording capabilities in a single feature-rich package. The Trinity 2 Tuner also features virtual gauge displays and real-time logging to create a user-friendly interface.
This Diablosport tuner comes preloaded with multiple tunes for optimizing your C6's performance, while also allowing the storage of up to 5 custom tunes. The unit also allows full trouble code viewing/clearing capabilities.
Couple this Diablosport unit's near-endless capabilities, with a 1-year limited warranty and a $669.99 price point, and you have a sound investment for all performance-minded C6 owners.
SCT Performance X4 Power Flash Programmer
SCT's X4 Power Flash Programmer delivers hands-on tuning capabilities at a reasonable price point, without sacrificing the multitude of features that most die-hard tuners have come to expect from today's programmers. This power-packed unit can store up to 10 custom tunes simultaneously and features the industry's first cloud-based tune filesharing application.
The X4 Power Flash Programmer also reads/clears trouble codes and provides high speed, on-demand data logging capabilities. The unit is available, including a factory 1-year limited warranty, for a list price of $460.98, making this programmer a steal of a deal.
Supercharger Kits
Although definitely not the cheapest or least labor-intensive of the modifications on our list, the installation of a supercharger kit is sure to bring your C6 to an entirely new level of power and performance. The forced air induction that is rendered by a supercharger, maximizes engine efficiency by allowing substantially higher fuel inputs.
Compared to the mods listed above, a supercharger is a serious investment. Expect kits to run north of $5,000 (plus installation). However, a supercharger fundamentally changes the characteristics of that gorgeous LS2 under the hood… and not in a bad way.
Superchargers take the concept of "more fuel + more air = more power" and run with it, with bolt-on kits (complete with everything you need) generally adding more than 100 horsepower to the wheels. This addition of power completely transforms the car.
Superchargers are connected to your engine via a belt/pully, providing boost (aka: more air into the engine) and increasing power. 
For even the most hardcore of modders, a supercharger (or turbocharger) is the final step in their power-focused mods. A supercharged C6 Vette is a hilarious demonstration of American V8 power- and it's addictive beyond belief.
Unless you're keen with a wrench, we strongly recommend you have a reputable professional shop install your supercharger kit.
Check out this thread on CorvetteForum.com and this thread onDigitalCorvettes.com for more perspective on how a supercharger will change your car.
Magnuson Supercharger System
The Magnuson Supercharger System is the benchmark for C6 owners striving for the best of both worlds. This Magnuson system provides substantial gains in both horsepower and rear-wheel torque while maintaining stock reliability and fuel economy at cruising speeds, due to the system's integrated bypass valve that allows the supercharger to free spin when void of substantial engine load.
Magnuson's LS Supercharger System comes complete with all necessary hardware and detailed instructions, allowing streamlined installation that can be conducted in a single day. The Supercharger produces 6 psi of boost from the factory and is capable of generating an additional 120 rear-wheel horsepower and 120 foot-pounds of torque. The Magnuson Supercharger Kit retails for $7,295.00.
A&A Supercharger Kit
When it comes to achieving the most bang for your buck, the A&A Supercharger Kit delivers in earnest. This A&A kit unlocks the inner beast within your LS engine, all while maintaining stock drivability, due in large part to the system's adequately sized blow-off valve that opens during light load conditions. The A&A Supercharger Kit also reduces belt slip due to A&A's proprietary bracket system that leads to increased belt wrap.
A&A's Supercharger Kit puts substantial amounts of power to the ground, with average gains of 175 rear wheel horsepower being commonplace. Combine this with a price tag coming in at $5,495, and you have a sound return on investment in the area of sheer performance, that few other modifications can offer.