After a yearlong hiatus leading to a non-existent 1983 production run, the completely redeveloped fourth-generation Corvette emerged onto the scene in time to hit the showroom floor the following year. The C4 served not only as the next chapter within the Corvette's already rich history but rather a complete redesign, of this iconic American classic, based upon a blank slate approach.
One of the limited holdovers from the prior C3 era was the Vette's 5.7-liter powerplant, which remained standard until the eventual introduction of the LT1. Except for this retention in drivetrain, the C4 was a project rooted solely in an unbounded desire for innovation. All parties involved in the design and development of the C4 formed a united front, seeking to challenge and overtake the Corvette's European market competitors.
The styling of the C4 Corvette was in stark contrast to that of the C3 that came before it. Gone was the narrowed midsection that was prominent among the Sting Rays of old. Instead, straight edge body lines, a lowered hood, and 64-degree angled windshield all culminated in an extremely aerodynamic offering to the performance-minded masses.
The vast engineering developments that the C4 exuded at every turn did not exclude the vehicle's interior. Increased cabin dimensions and futuristic digital displays presented owners with a driving experience unlike anything of its day. This overhaul of the C4's interior, coupled with a relative laundry list of upgrades intended on bolstering the Corvette's handling capabilities, and exemplified by a body-based upon efficiently reducing drag coefficient, resulted in a new age GM performance offering that was poised to take on all competitors, both foreign and domestic.
The following is a basic guide to the best bolt-on mods for your C4 Corvette.
Headers
To boost performance to an optimum level in any engine, including that of your C4, excess combustion gases must be expelled from each cylinder upon its given exhaust stroke in as efficient a manner as possible. This facilitates the need to minimize backpressure within a vehicle's exhaust system. This process is multi-faceted but often begins with the installation of a quality set of headers.
Exhausting combustion gases through a stock exhaust system is closely related in nature to exhaling through your mouth with a hand covering it. This is very inefficient, to say the least.
Factory manifolds are designed with uniformity and fit in mind, as opposed to a strict attentiveness to uninhibited expulsion of exhaust gases, thereby limiting your engine's potential. Headers reduce exhaust restrictions and allow maximum gains to be yielded from other mods, especially those pertaining to air induction.
TPIS Coated C4 Headers
Let your C4 exhale forcefully with a set of coated C4 headers by TPIS. With a high volume capacity that expedites the elimination of exhaust gasses from your engine, you will be better able to unlock your Corvette's true potential. Are you looking for an upgrade that churns out notable gains in horsepower, with bolt-on convenience? With average advertised gains of 20 HP and 20 ft/lbs of torque, this kit is likely one that needs to be added to your wish list.
Not only will these TPIS Headers beef up your C4's performance, but they will also look good while doing it. With a baked-on ceramic coating, you will turn as many heads when you raise the hood, as you will when you blaze down the track. At a retail price of $895.00, there is no doubt that you will receive a substantial performance return on your investment.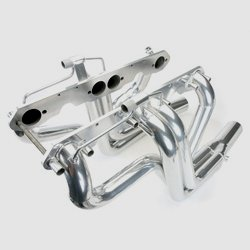 C4 American Racing Header Kit
If you are seeking a header kit that provides the most bang for your buck, look no further than the C4 American Racing Header Kit. These headers feature ⅜" thick mating flanges, hand ported inlets, and merge collectors with scavenger spikes. If this isn't already enough to grab your attention, the kit also comes shipped with your choice of 1-¾" or 1-¾" X 1-⅞" stepped primaries, and a 3" X-pipe equipped exhaust.
This system is a direct factory fit for 1992 and later C4 Corvettes, and will fit early run C4 cars with minor adapting. American Racing Headers advertises this kit as producing a minimum gain of 25-30 RWHP. With so much included in this single header kit, it is safe to say that at a retail price of $1,595.00, you are getting every penny's worth and then some.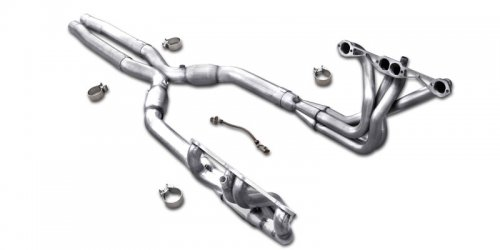 Cold Air Intake
Your beloved C4 needs three things to run efficiently: sufficient fuel delivery, well-timed spark, and a healthy flow of air into the engine's intake. Without any of these three necessities, your Corvette will run poorly, or not at all. We will focus for a minute on the third of these three essentials for optimal engine performance. To maximize the output of your C4's engine, it must be supplied with a steady stream of unrestricted intake air that is drawn into each respective cylinder at ideal temperatures.
An aftermarket intake accomplishes this by drawing in a larger volume of air than possible with the use of a stock breather unit, while simultaneously minimizing the temperature of the air that is delivered. This is vital to engine performance, as the air becomes more oxygen dense at colder temperatures, thus delivering more volatile combustion.
SLP Cold Air Induction Package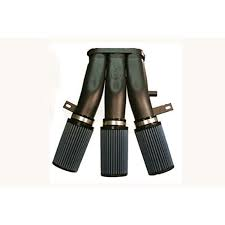 If you are the proud owner of a late-era C4, SLP has what you need to pipe cool oxygen-rich air into your Corvette's intake in ample quantities. The SLP Cold Air Induction Package features black powder-coated 304 stainless tubing and utilizes a triple "Blackwing" configuration, which means your C4, will look the part while breathing to its highest level of efficiency.
This kit comes with all necessary hardware and can be installed in a matter of minutes. SLP states that their cold air intake will deliver an additional 20 HP, which is excellent news for those in search of performance without being overly invasive. This kit is priced at $323.99, making it a minimal investment with the promise of maximum returns.
Vortex Ram Intake System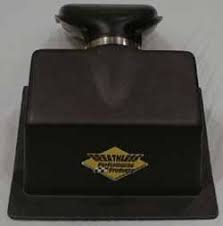 The Vortex Ram Intake System seeks to alleviate the C4's often-discussed restrictive air inlet. This system utilizes a "scooped" housing and Internal Velocity Vortex Stack to funnel and cool substantial volumes of air, which is then sent into the intake. This process reduces intake air temperatures by approximately 20 degrees, thus leading to more thorough and efficient combustion.
This Vortex kit comes with all needed components/hardware, and installation is a breeze, taking only mere minutes. This kit is estimated to provide an additional 15-20 HP upon install, and many consumers report a slight increase in their fuel economy as well. With a price tag of only $279.99, there is a substantial upside to the purchase of this worry-free bolt-on performance upgrade.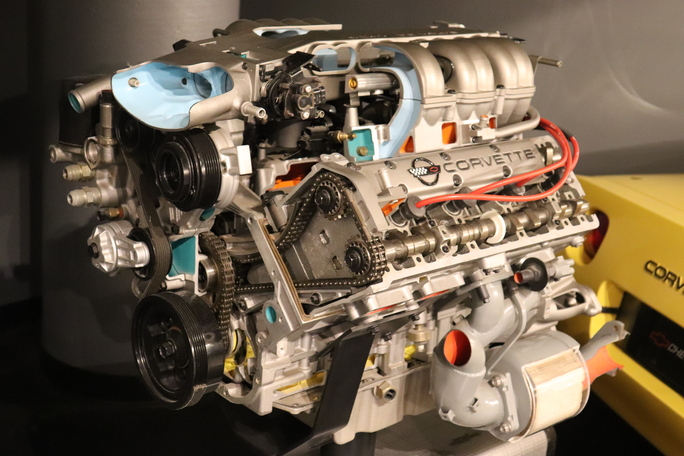 Throttle Body Coolant Bypass
During the C4's production run, heating of the engine's throttle body was facilitated by directing warm coolant through the throttle body unit itself. This was done in an attempt to prevent the butterfly contained within, from icing up under strenuous operating conditions. However, for those seeking unrivaled performance, this comes with unintended negative consequences.
As previously discussed in relation to cold air intake usage, to achieve maximum engine performance, intake air temperatures should ideally remain as cool as possible. This leads to a higher level of oxygen saturation within the incoming air, thereby leading to more efficient combustion. By eliminating the flow of coolant to the engine's throttle body, excessive heating of intake air is eliminated and engine performance is positively affected.
Eckler's Throttle Body Bypass Tube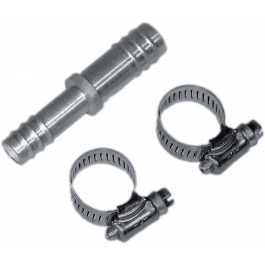 This throttle body bypass coolant tube by Eckler's Corvette is just what you need to divert the engine coolant's heat away from your C4's throttle body, where it traditionally radiates to the intake-destined air that flows through it. Eckler's advertises an approximate gain of 5 horsepower with the installation of their throttle body bypass.
Perhaps the greatest attribute of this modification is that installation takes no more than 5 minutes, and with a price tag of only $29.99, it is nearly impossible to go wrong with the Eckler's bypass tube. With the installation of this bypass, your C4 will be the benefactor of a few extra horsepower in less time than it would take to pump a tank of gas.
Zip Corvette Throttle Body Coolant Bypass Kit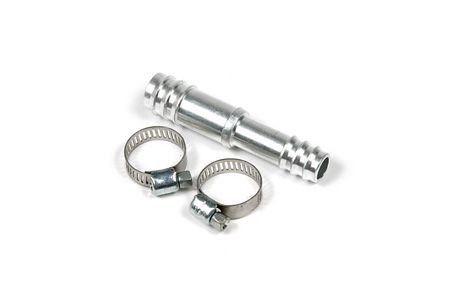 The Zip Corvette Coolant Bypass Kit is just what the doctor ordered when seeking to eliminate power-robbing heat from your throttle body. This kit allows you to splice together the coolant inlet and outlet lines at the throttle body, thus eliminating the issue. With a specified gain of 3-5 HP and an installation time of no more than 5 minutes, this is a worthwhile mod for those looking to ring every last ounce of horsepower out of their C4.
This kit comes complete with a specialty hose adaptor splice and correctly sized hose clamps, allowing you to spend less time gathering parts and more time beefing up your Corvette's performance. With a price tag of just $19.99, why not make this the next mod on your to-do list?
Adjustable Fuel Pressure Regulator
As anyone who as ever taken a trip to the local filling station is well aware, an engine must be adequately supplied with fuel to operate. When seeking to bolster your engine's performance, this fuel must be delivered at optimal pressures, and maintain these pressures as desired under any number of varying circumstances.
The addition of an adjustable fuel pressure regulator gives you a level of dynamic control over your engine's fuel delivery that otherwise would not be possible. With trial and error, you can tune your engine's fuel system to peak performance, allowing for endless opportunity when attempting to put power to the rear wheels.
Aeromotive Rail Mount Adjustable Regulator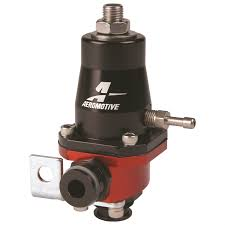 The Aeromotive Rail Mount Adjustable Fuel Pressure Regulator is precisely what any performance-minded Corvette owner needs to accurately control fuel delivery pressures to the LT1's injectors. This regulator is E85 compatible and features full adjustability between 30-70 psi. This Aeromotive unit also comes equipped with a stainless steel spring to aid in precise fuel control.
This Aeromotive regulator also re-seats after shutdown to prevent heat soak conditions. With a CNC-machined seat, ports, and housing, this regulator is built with longevity in mind. For a mild investment of $192.45, you can gain complete control over your fuel system's functionality.
Holley Adjustable Fuel Pressure Regulator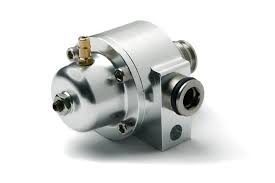 Holley is a name synonymous with quality fuel delivery products, and their LT1 Adjustable Fuel Pressure Regulator is no exception. This regulator is constructed of CNC-machined billet aluminum and features a full range of adjustability between 35-65 psi. It also features the use of a special wave spring to maintain constant pressure.
One noteworthy point regarding the Holley Adjustable Fuel Pressure Regulator is that it bolts up as a direct fit in the location of the stock pump. This makes installation a breeze, and puts you well on your way to a full level of control regarding efficient fuel delivery. This pump retails for a price of $206.96.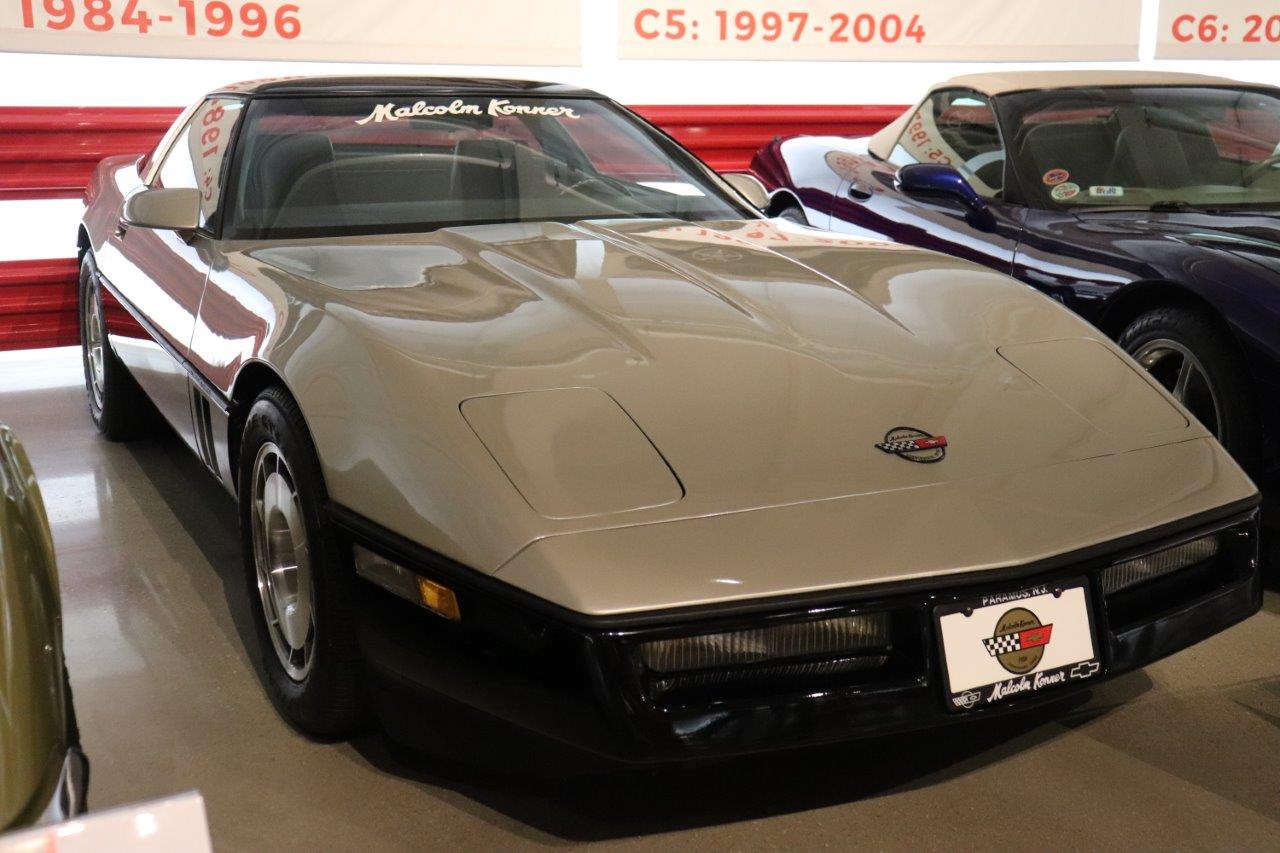 Performance Chips
Do you want to wake up your Corvette, and coax more horsepower from the belly of the beast? If so, your C4 will likely benefit from the installation of a quality performance chip. Performance chips work by providing the car's engine management computer with a new set of parameters from which to work off of. This can affect items pertinent to engine performance such as timing advance and fuel trim figures.
If you currently own a stock C4, a large number of aftermarket performance chips can readily be found on the Internet. However, if your Corvette is already heavily modified, it is considered a best practice to order a custom chip directly from a manufacturer that is tailor suited to maximize your specific vehicle's output.
Hypertech Thermo Master Power Chip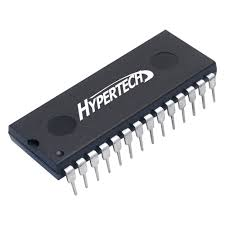 The Hypertech Thermo Master Power Chip is a great addition for those looking to boost the efficiency and performance of their C4. This offering by Hypertech boasts improved 0-60 MPH times, as well as gains of over 25 HP. This is accomplished by optimizing ignition timing and air/fuel ratios.
This Hypertech performance chip is designed as a direct fit, and the installation process can be completed in as little as 15 minutes, without the use of any specialty tools. For a grand total of $123.99, you can boost your C4's horsepower, and take full advantage of your Corvette's untapped potential.
PCM Custom Corvette Mail-In Chip Tuning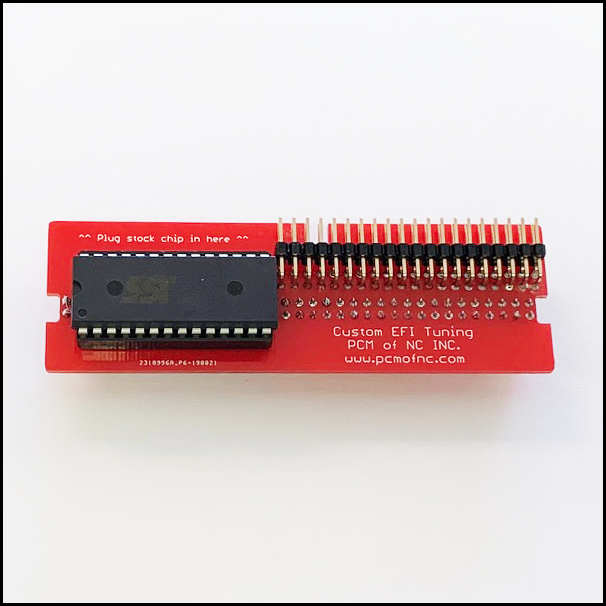 If you would truly like to unlock the full potential of your previously performed mods, a custom tune is invaluable. PCM of North Carolina offers the ability to gain this distinct advantage, without fighting through the lengthy learning curve associated with becoming proficient in the art of programming. They offer an entirely custom tune for your C4 based upon its current state of modification.
PCM states that these custom programmed chips yield anywhere from a 10-40 HP gain, based on each vehicle's personal setup. They also state that many customers experience a noticeable increase in fuel economy. You too can reap the benefits of a complete custom tune for a reasonable price of $149.00.