The C3 Corvette rolled off of the assembly line and into the hearts of sports car and performance enthusiasts alike, just in time for the 1968 production year. A car that had been in design since the halfway mark of its C2 predecessor's run, the C3 Corvette endured some of the automotive industries' most trying times, weathering the storm, and coming out on the far side better for it.
The C3, or Shark as it was affectionately known, was the brainchild of multiple camp's attempts at visualizing what the future of the Corvette would hold. Teams led by Zora Arkus-Duntov, Bill Mitchell, and Frank Winchell worked feverishly to give the world what would be the third rendition of the Chevrolet Corvette. Initial plans across the board conceptualized the idea of a mid-engine car, though this was not to be.
To say that the C3 came onto the automotive scene in a time of immense growing pains would be woefully inadequate. Oil shortages led to a reluctance toward gas-guzzling performance car purchases, the onset of new emission standards lead to an ever prevalent game of cat and mouse between engineers and industry compliance, and the nation itself was caught up in a state of unrest. But for every challenge thrown its way, the C3 Corvette soldiered on.
The following is a basic guide to bolt-on modifications for your C3 Corvette.
Spreader Bar
The C3 Corvette is well known for having a level of flex within the frame close to the car's front end suspension components, that border on the line of being excessive at times. This flex has been widely blamed for inducing a "sagging" condition within the front end and all pertaining suspension components. This high propensity for undue frame flex is commonly noted as being the cause for everything from less than overwhelming handling characteristics, to premature frame cracking and misalignment of door gaps.
A spreader bar assists in rectifying this condition by adding an extra level of rigidity to your C3's frame. A spreader bar does exactly as its name implies. When correctly fitted, the bar spreads and stabilizes the uppermost quadrant of the frame rails, thereby correcting the aforementioned "sagging" condition, and creating uniformity in frame and suspension geometry. This mod especially shines in conjunction with front end suspension upgrades, as it removes any excessive free play from the affected area and allows your suspension to operate to its full potential in an unabated fashion, bringing your Vette's handling capabilities to life in a big way.
Eckler's Aluminum Suspension Spreader Bar

Do you want to dive into corners with complete confidence that your C3 can handle all that you can throw at it? If so, then you will be hard-pressed to find as beneficial, yet cost-effective of a mod as Eckler's line of aluminum spreader bars. The Eckler's Spreader Bar Kit comes with black powder-coated fittings, spherical rod ends, and an all-aluminum bar.
The Eckler's Aluminum Suspension Spreader Bar includes all required hardware and can be installed with basic hand tools in approximately ten minutes. This kit is completely bolt-on in nature, requiring no welding or permanent modifications that could negatively influence your classic Corvette's value. At a retail cost of $105.99, you are sure to be free of buyer's remorse when purchasing this kit by Eckler's.
Eckler's Shark Bite Aluminum Suspension Spreader Bar

Do you own a C3 that is suffering from less than desirable front-end frame flex, but you find yourself in search of a spreader bar that features Shark Bite control arm compatibility? If this sounds like you, then Eckler's has you covered with their Shark Bite Aluminum Suspension Spreader Bar. This kit offers all of the same frame stabilizing characteristics as the standard Eckler's Spreader Bar, without the fitment issues that are often prominent in other market offerings.
With the weight reductive qualities of an all-aluminum bar and powder coated fittings for a sleek and seamless look, the Eckler's Shark Bite Spreader Bar offers everything a performance-minded C3 owner could ask for. If that isn't enough, at a price tag of only $105.99 is sure to still leave you with plenty of elbow room in your modification budget.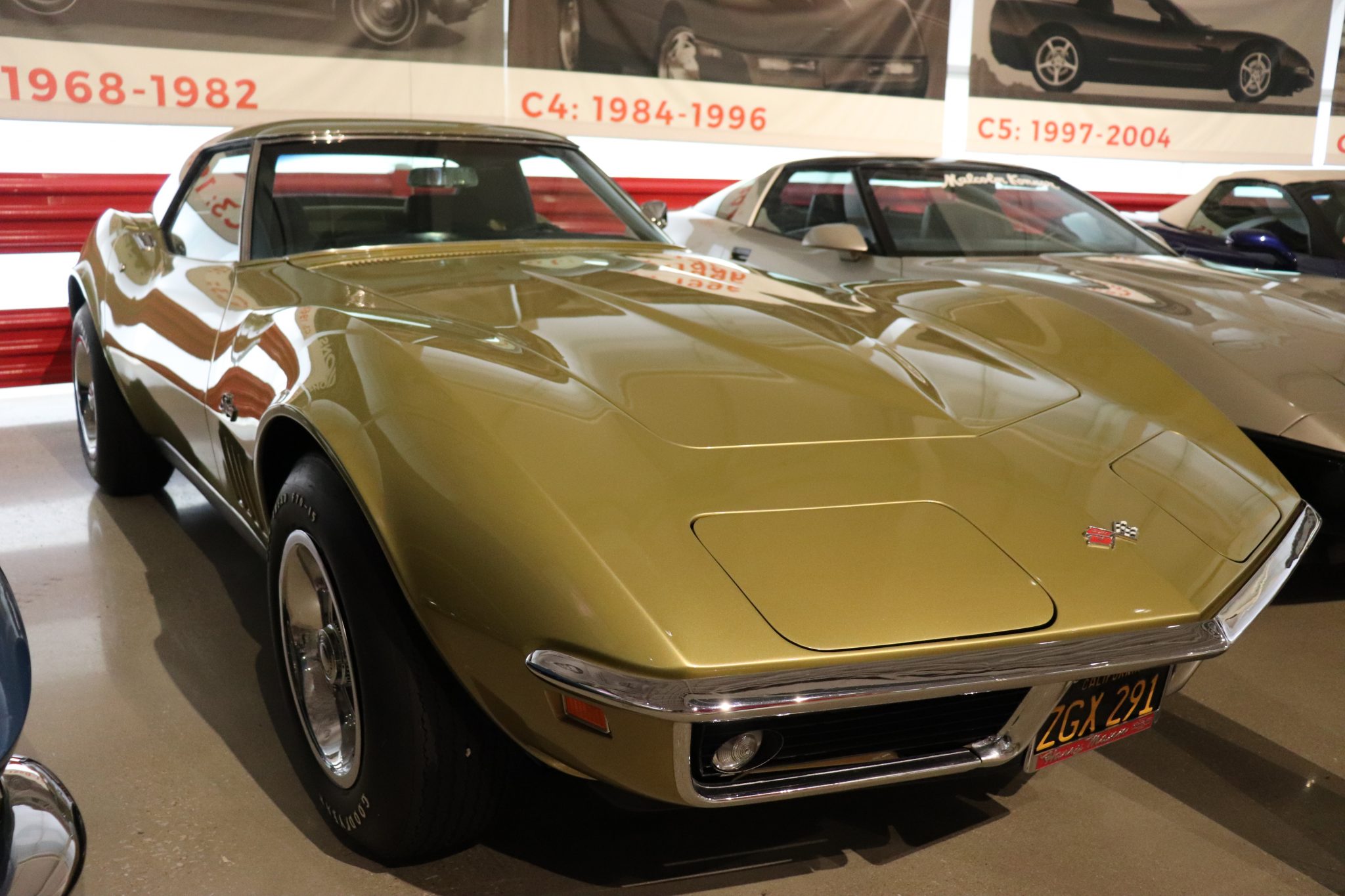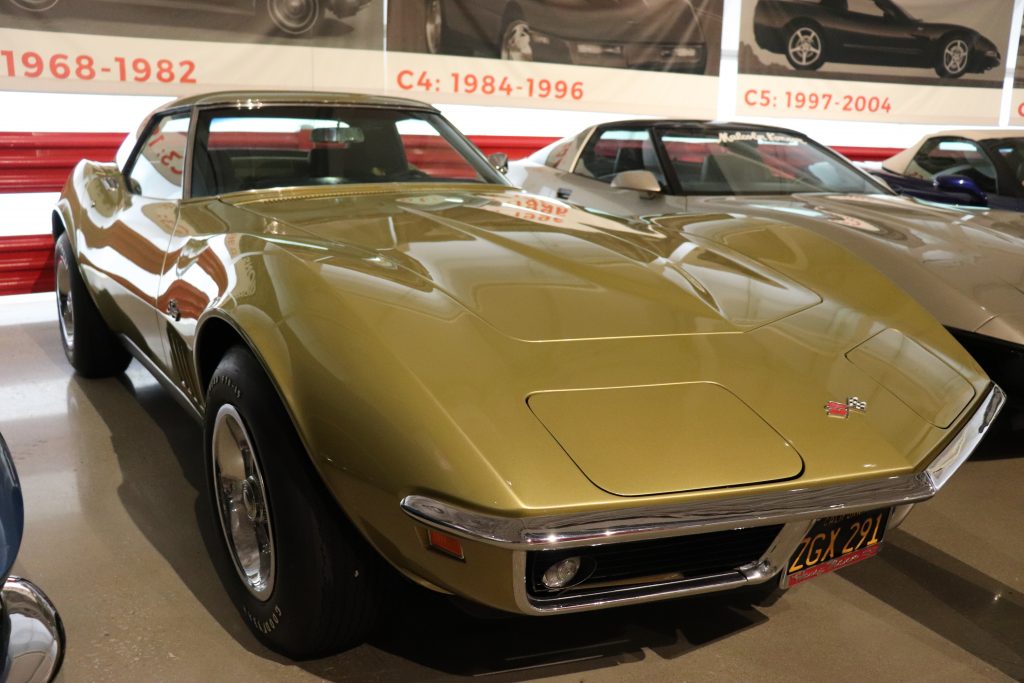 Suspension Mods
Although the C3 featured highly improved suspension over that of its first-generation predecessor, there have been a significant number of technological upgrades that have come along in the years since. This is precisely where suspension mods come into play. A substantial number of aftermarket kits exist that enable a technical-minded Corvette owner to bring their car's handling and ride quality up to speed, without deducting from its nostalgic value.
Although a certain level of investment in time, effort, and finances comes with a modification of this nature, you will soon leave any reservations that you might have had in the past, upon powering out of a curve while riding on your freshly upgraded suspension. If you want a level of steering responsiveness that will have you feeling as if you are riding on rails, your C3 is prime for a suspension makeover.
Van Steel Tubular A-Arm/ Coilover Kit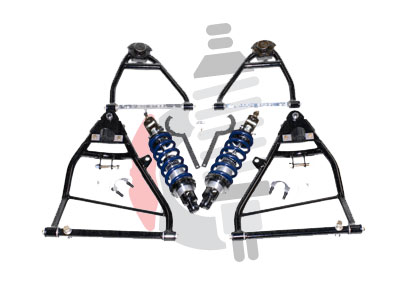 The Van Steel Tubular A-Arm/ Coilover Kit puts everything you need to fully customize your C3 Corvette's ride and handling characteristics right at your fingertips. The coilovers and included spanner wrench that come as part of this kit, make on the fly suspension adjustments a breeze. This allows a Vette owner a level of ultimate control in both ride height and cornering capabilities that were previously not possible with the C3's stock suspension components.
One of the highlights of the Van Steel Kit is that it is a direct fit, bolting on interchangeably in place of the bone stock factory control arms. This is immensely valuable, as it eliminates the need for any value robbing frame modifications. At a retail price of $2,249.99, you will not only be purchasing quality-handling capabilities at a reasonable price but a piece of mind as well. This kit is backed by Van Steel's unbeatable lifetime warranty, making this purchase a worry-free proposition.
Eckler's Stage V Premium Street Handling Kit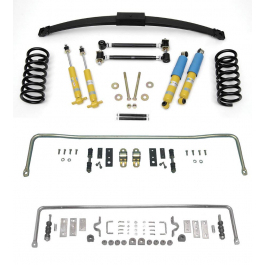 Breathe new life into your C3's aging suspension with Eckler's Stage V Premium Street Handling Kit. This kit will provide you with everything you need to bring your Corvette's suspension into the modern era, including beefier sway bars and polyurethane bushings and end links. This restores factory suspension geometry and significantly reduces body roll.
The list of upgrades within this single kit seems to be virtually endless. This kit also includes redesigned front springs to increase spring rate and Bilstein performance shocks to take your ride to the next level. This reduces front-end dive during cornering and significantly improves handling characteristics. Most would assume that a kit of this nature would set you back indefinitely. However, this couldn't be further from the truth. At a retail cost of only $1,153.99, this is a deal so good that you will feel as if you stole it.
Aftermarket Exhaust Mods
If you want to ramp up your C3's performance, one of the first items of business to get down to is allowing your Corvette's power plant to expel exhaust gasses as efficiently as possible. The principle is simple. Restrictive exhaust causes undesirable backpressure. This backpressure limits engine performance by impeding your engine in its bid to rid itself of leftover gases that are yielded as a byproduct of combustion upon each cylinder's exhaust stroke. As emission standards became progressively stringent, the relevance of this problem only grew.
This exhaust backpressure commonly serves as a limiting factor in performance gains, as an engine can only benefit from subsequent upgrades if it can first expel exhaust gasses with efficiency. Before you can begin forcing more air through an intake for enhanced combustion, the issue of proper exhaust management must be overseen. By significantly reducing exhaust backpressure, you are boosting your Corvette's performance, and paving the way for additional performance mods to come.
Doug's Side Mount Headers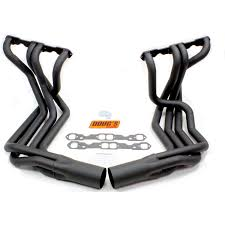 Let your Corvette exhale deeply with Doug's Side Mount Headers. These custom-fit headers allow you to reap the benefits of reduced exhaust backpressure, and maximize the potential of any future engine modifications that you have in store. These headers are also built to last. With stitch welded ports and heavy-gauge tubing, you will be presented with a set of headers that are in it for the long haul.
Doug's Side Mount Headers also feature a machined sealing bead to eliminate leaks and CNC mandrel bent tubing that provides the ultimate in fitment. This kit comes complete with all gaskets and hardware to finish the job in a no-nonsense fashion. At a price point of $564.83, these headers are sure to get the proverbial nod of approval from any performance-minded C3 owner.
Hooker Side Mount Chrome Headers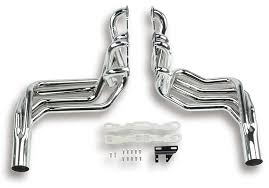 The Hooker Side Mount Chrome Headers are an excellent addition to any C3 owner's list of prospective mods. These headers are specifically engineered to offer superior exhaust scavenging, velocity, and decreased backpressure, all of which equates to improved C3 performance. These Hooker Headers also utilize a slip fit design, enabling the side tube to be mated with the collector flawlessly, thus making leakage a non-issue.
With their 4-in-one styling and flawless chrome finish, the Hooker Side Mount Chrome Headers don't just perform with tenacity; they look the part as well. This kit comes with all required gaskets/ hardware and is backed by a 90-day warranty. Retailing at $1,196.99, you will undoubtedly find yourself with a product well worth the asking price.
Electric Cooling Fans
Electric cooling fan mods have found favor with many C3 enthusiasts in recent years. The reason for this is multi-faceted. One reason is that for maximum engine efficiency and protection, your engine must remain cool under several conditions. Modern technology, and the electric cooling fans that it has brought about, accomplishes this quite well. Another case for electric fans is that many believe that such a mod leads to horsepower gains. However, this comes as quite a hotly contested claim, but the thought process behind the theory reasons that a particular amount of horsepower is expended to drive the C3's stock mechanical fan.
Perhaps the most commonly cited reason for an electric fan conversion is that such a mod frees up an extensive amount of space in the engine bay. This space comes in handy when performing ever-escalating and intrusive mods to your C3 as time moves forward. Whatever your reason for an electric fan conversion might be, you will certainly be happy with the new sleek under hood look that your efforts yield.
Davies Corvette Dual Electric Cooling Assembly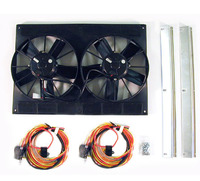 Do you want to cut your bulky C3 mechanically driven fan completely out of the equation, while also boosting cooling efficiency? If so, then the Davies Corvette Dual Electric Cooling Assembly will get you headed down the desired path. This unit boasts a 10%-15% increase in cooling capacity. This is made possible with its dual 11" fans and lightweight molded shroud.
This kit by Davies Corvette comes complete with custom mounting brackets and all the necessary hardware to make installation a breeze. It also comes complete with a direct fit, relay driven wiring harness, and matched temperature switch. The Davies Corvette Dual Electric Cooling Assembly retails for $459.99 and would make a worthwhile addition to your C3 mods to-do list.
Derale High-Output Dual Fan Assembly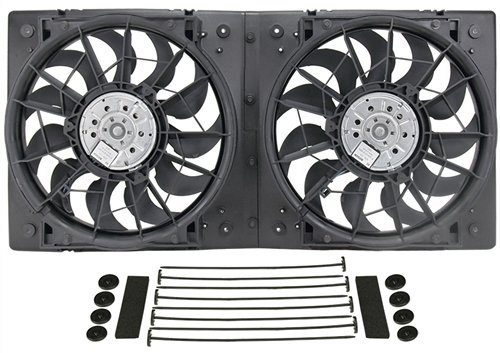 The Derale High-Output Dual Fan Assembly is guaranteed to take your engine cooling efficiency to a level that would be unimaginable for those accustomed to their stock mechanical units. This Derale unit features twin high output 265-watt fan motors that are relentless in their ability to get the job done day in and day out. For an added level of appeal, this fan assembly also utilizes an ultra-quiet patented skewed blade design that brings unit operation volume down to a whisper.
This Derale unit also creates plenty of working space within the engine bay, as it boasts one of the smallest working footprints of all aftermarket electric fans available. Of added appeal is this unit's non-finished aluminum shroud that allows C3 owners to paint, polish, or adonize it as they see fit for next-level customization. At a market price of $249.99, we will just say, if you do not already own one of these units, you probably should.
HEI Distributor Conversion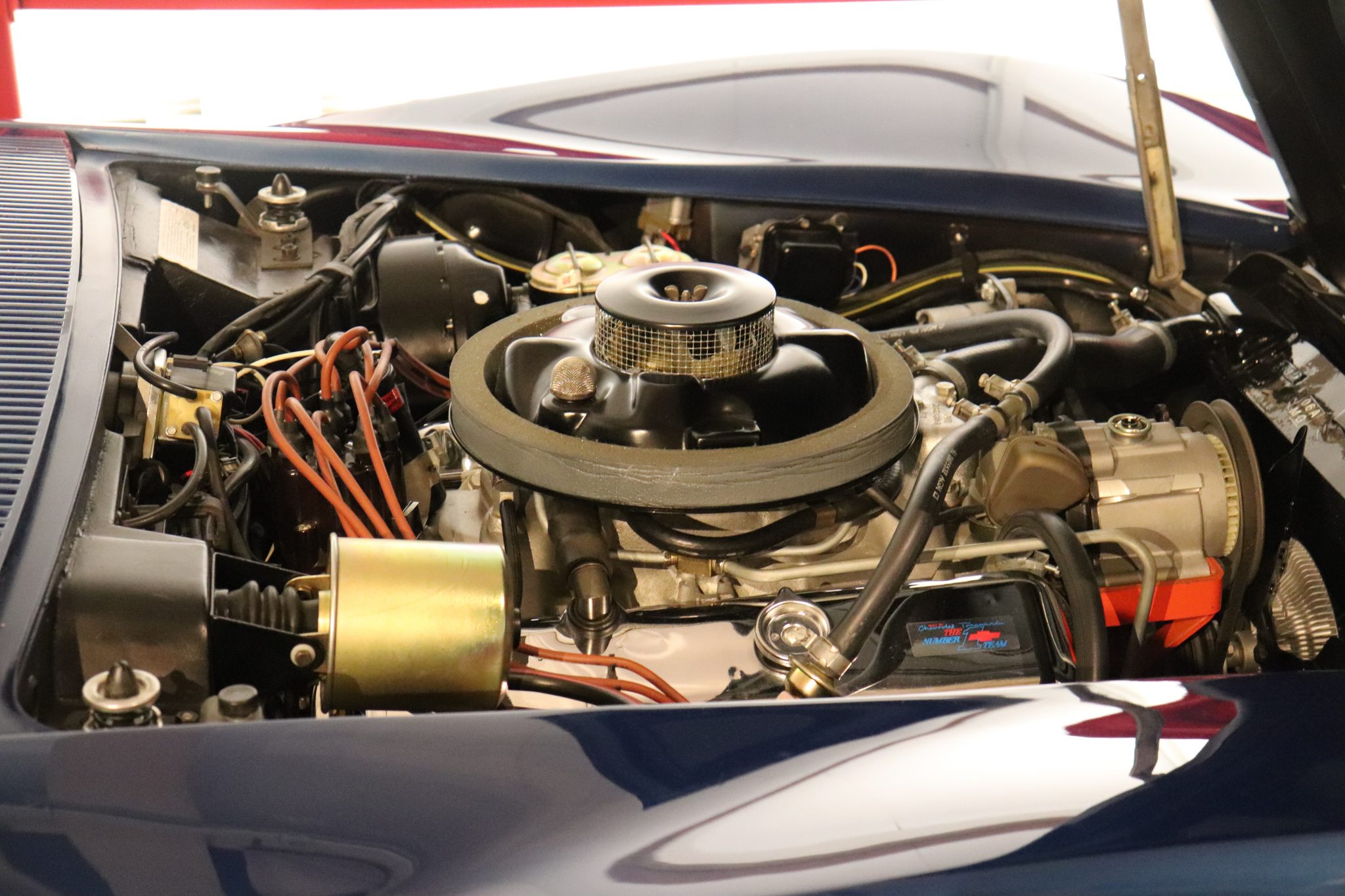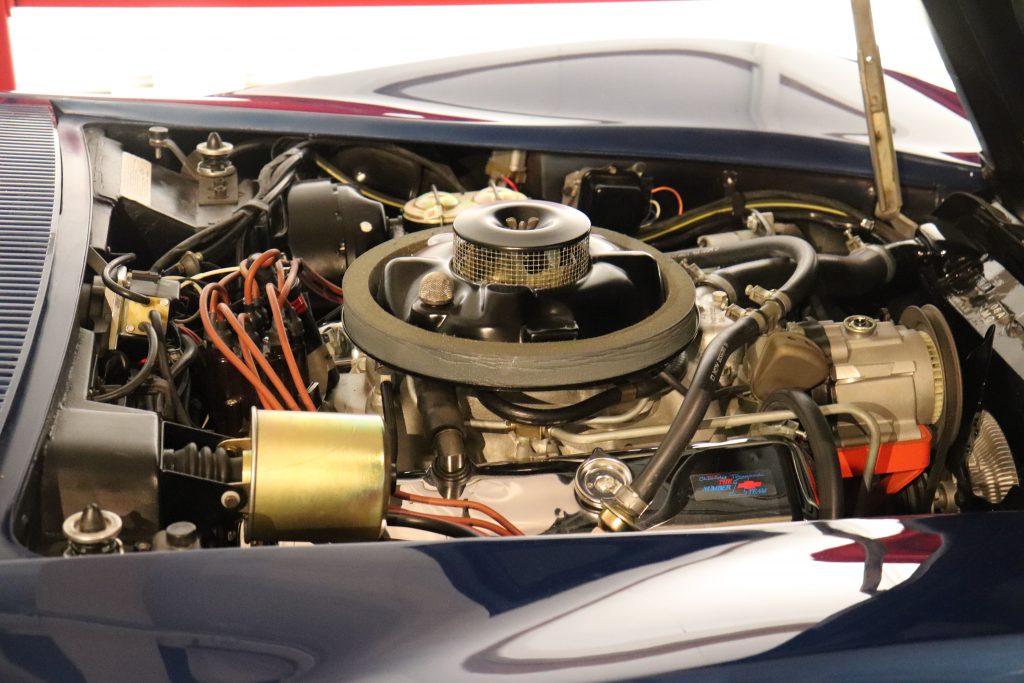 Through the C1, C2, and early C3 days of the Corvette, points and condenser ignition systems were a way of life. These systems undoubtedly functioned with a suitable level of reliability. However, to say that there have been enormous technological upgrades to ignition system design in the last 40 plus years would be a vast understatement. Points and condenser systems that require periodic maintenance to provide reliable operation have gone by the wayside, giving way to the HEI ignition systems of modern-day.
The points and condenser systems of many early era Corvettes required a physical opening and closing of contacts to provide the collapse in the magnetic field that was required for spark discharge. This, in many instances, led to burnt points, as well as misadjusted gap settings stemming from points rubbing block wear. By upgrading your pre-1975 Corvette's ignition to that of an HEI variety, you will maximize your car's reliability and minimize downtime for maintenance.
MSD Ignition Pro-Billet Tach Drive Distributor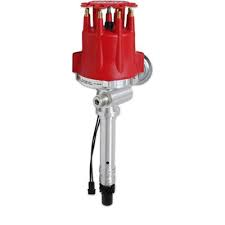 Leave points replacement and maintenance in the past with this MSD Pro-Billet Distributor. This unit's accurate magnetic pickup, oversized shaft, and vacuum advance make it a solid choice for any C3 owner looking to bring their Corvette's ignition system up to par with today's industry standards. This MSD distributor's billet aluminum housing also makes this unit as durable as it is functional.
The mechanical minded third-generation Corvette owner will also be thrilled to know that the MSD Pro-Billet Distributor's mechanical advance means that you can custom tailor your car's timing curve for increased engine performance. This unit also clears the firewall and all factory linkages, making installation hassle-free. At a market cost of $420.26, I feel that we are well justified in saying that this will be a purchase free of buyer's remorse.
Pertronix Ignitor Conversion Kit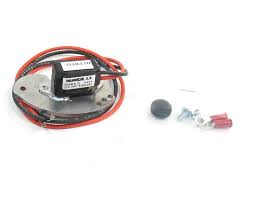 If you are looking to bring your C3's ignition system up to speed, without going to the trouble of pulling your stock distributor, then Pertronix has just the product for you. The Pertronix Ignitor Conversion Kit eliminates your Corvette's points and condenser ignition, instead outfitting your distributor with new magnetic pickups that bring your early C3 into the realm of the electronic ignition era.
One particular point that sets this offering apart from other drop-in electronic ignition conversions is that Pertronix is the industry standard for all others in the market. Their products have been a mainstay of consistency and functionality in the automotive industry for years now. At an easily justifiable expenditure of $90.99, there is nothing holding you back from turning your C3 into a champion of reliability.