This remarkable 2006 Corvette CRC conversion is a truly exceptional fusion of classic 1958 Corvette styling and the modern performance, handling, and braking capabilities found in more contemporary Corvettes. It seamlessly combines the best of both worlds, offering the nostalgic appeal of the 1958 Corvette with all the comfort, convenience, and technology features of a 21st-century sports car.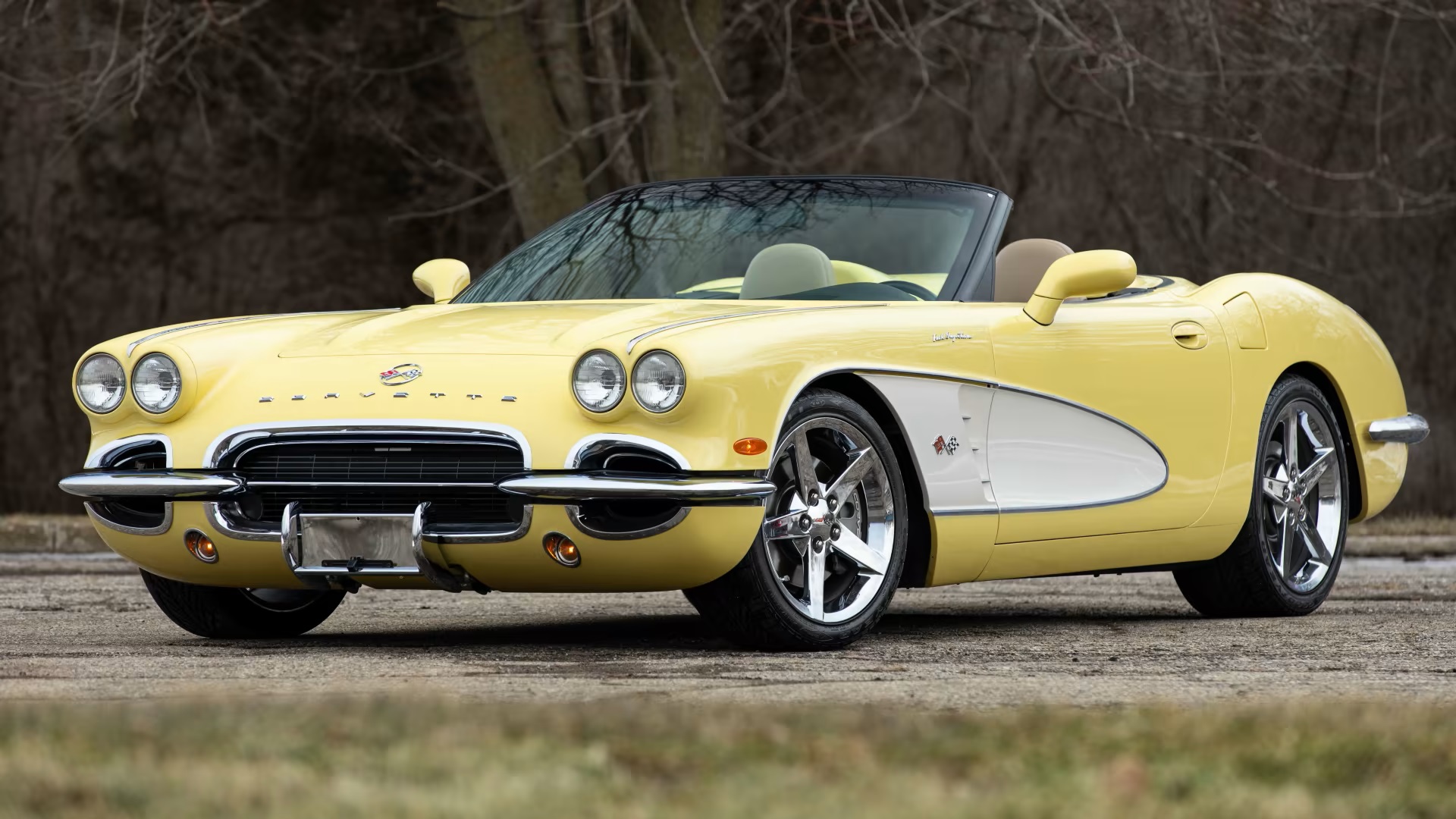 Created by Classic Reflection Coachworks, this conversion was performed on a 2006 Corvette Z51 convertible with the 3LT trim package. The transformation involved the meticulous removal of all exterior body panels and their replacement with custom retro-designed panels and chrome trim pieces, meticulously engineered to flawlessly integrate with the underlying structure of the 2006 Corvette.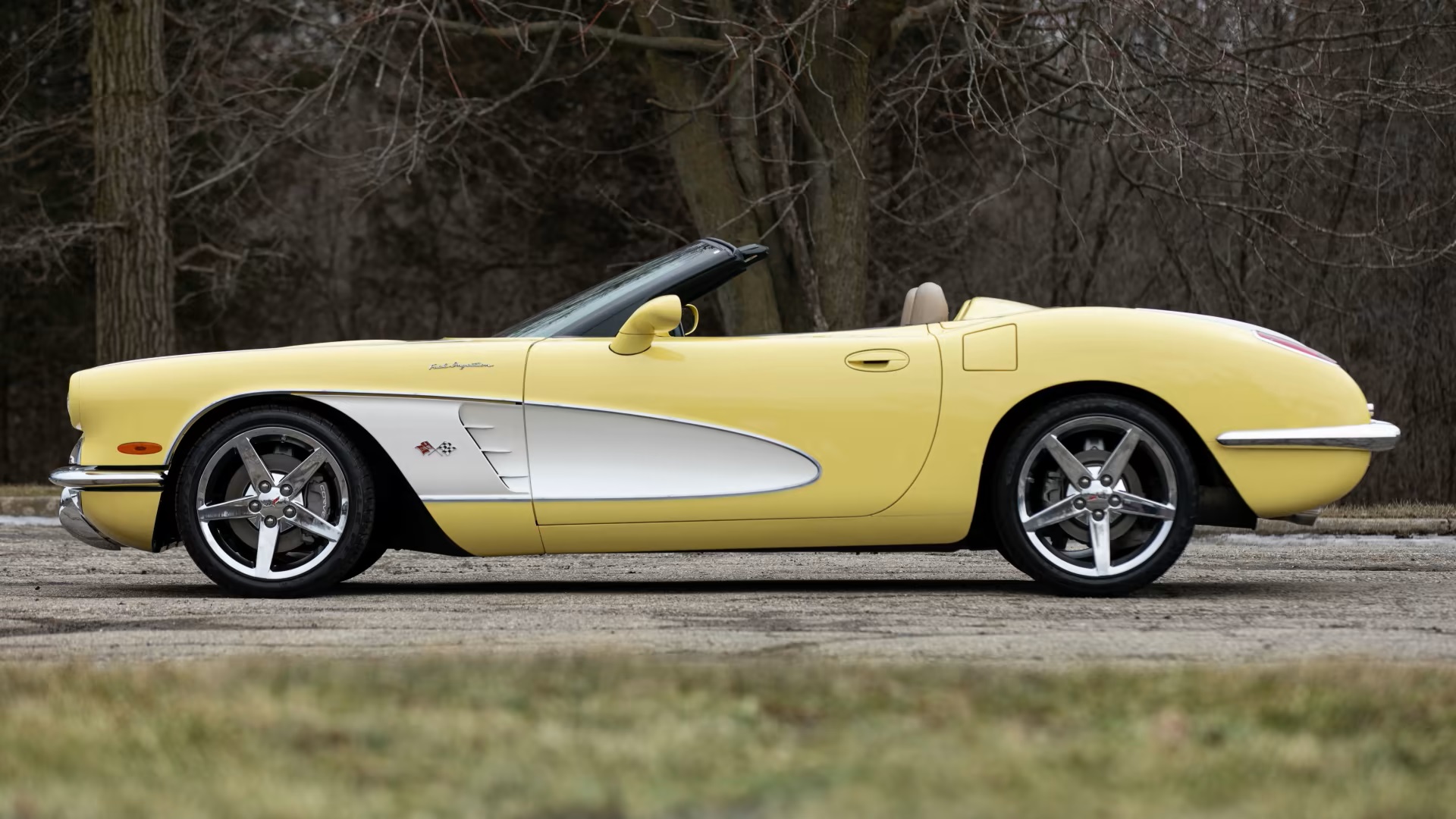 Although the exterior closely resembles that of a 1958 Corvette, only small trim pieces can be interchanged, as the conversion body panels are intricately contoured to fit seamlessly with the 2006 Corvette's inner body structure. Nonetheless, the overall appearance successfully captures the essence of the 1958 Corvette while presenting a modern interpretation.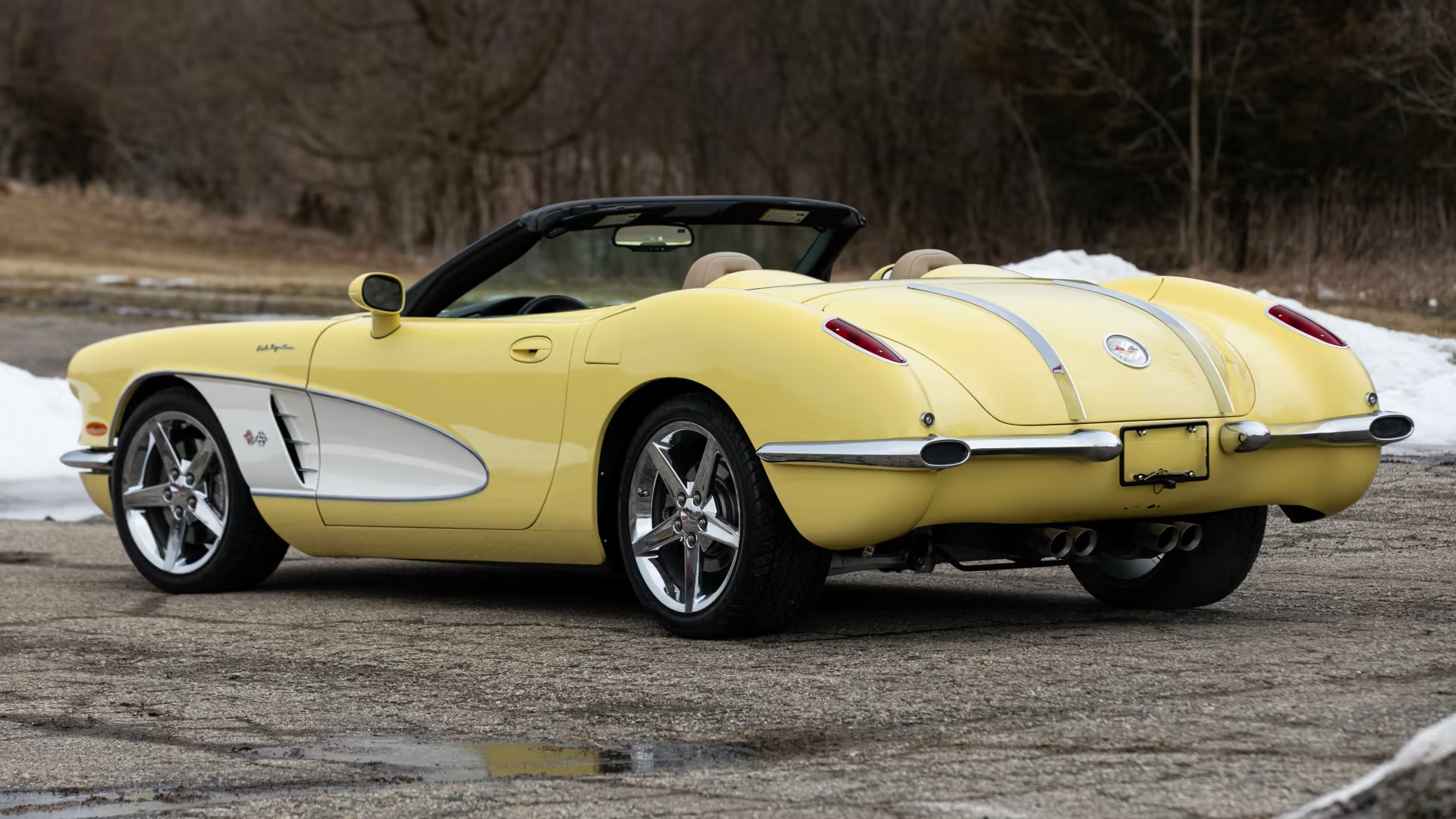 The car boasts a stunning yellow exterior finish with a white side cove, accompanied by the original saddle tan 2006 Corvette bucket-seat interior and a tan convertible top. Impressively, it has only accumulated 12,893 miles since new. Alongside the Z51 Performance Package, this Corvette is equipped with a 6.0L/400 HP V8 engine, automatic transmission, Kenwood AM/FM stereo, head-up display, chrome bumpers, and five-spoke polished aluminum wheels wrapped in Eagle F1 tires.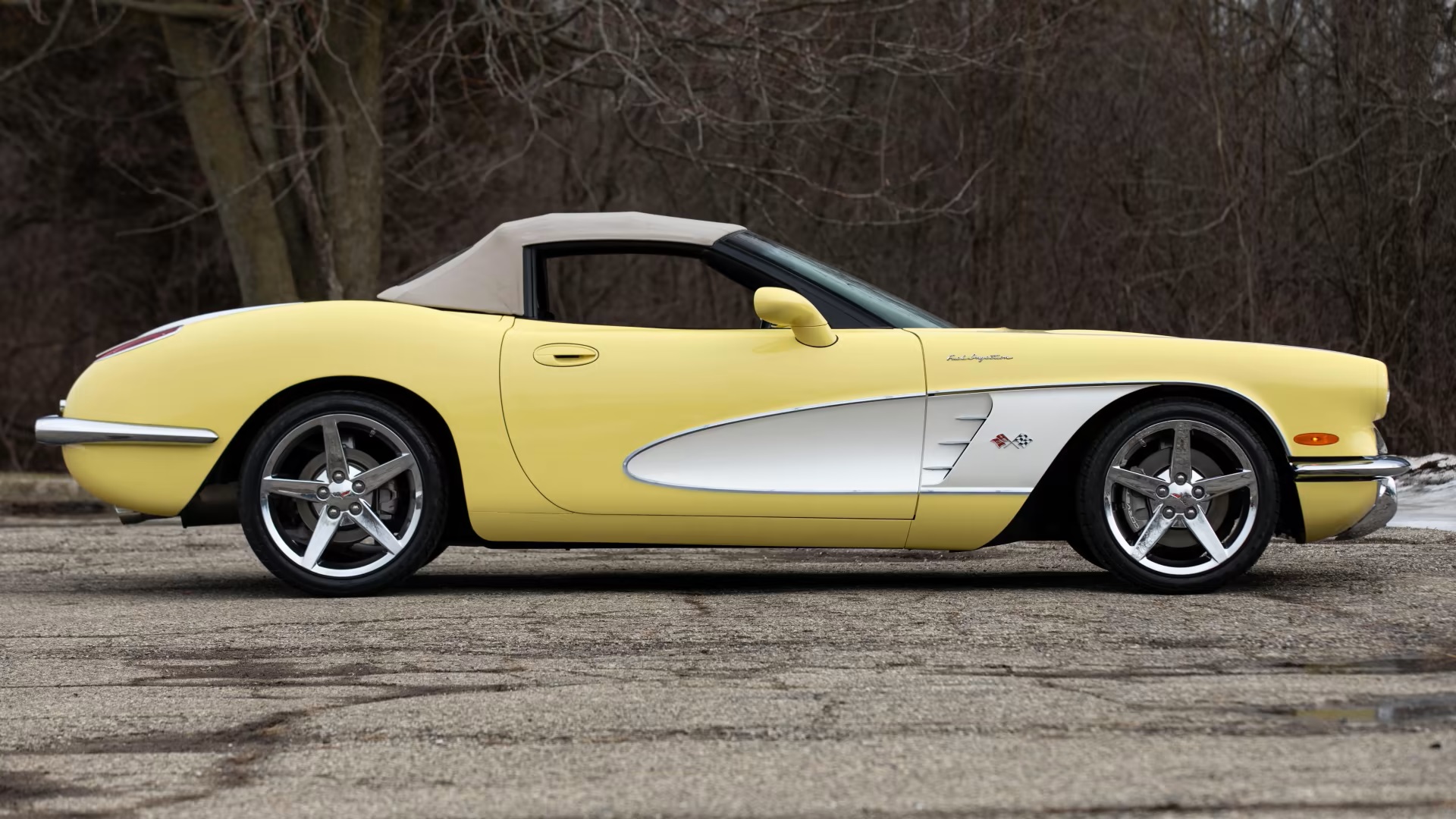 This 2006 Corvette CRC conversion exemplifies the seamless blend of classic design and contemporary engineering, creating a unique and captivating vehicle that pays homage to the iconic 1958 Corvette while delivering the exhilarating performance and comfort expected from a modern sports car.
Source: Mecum Auctions