The C6 Z06 made its debut in the third quarter of 2005 as a homologation vehicle for the 2006 model year, and it stands as the lightest of all Corvette models. This version retained the standard fixed-roof body style but came with a lightweight aluminum frame and a range of performance improvements.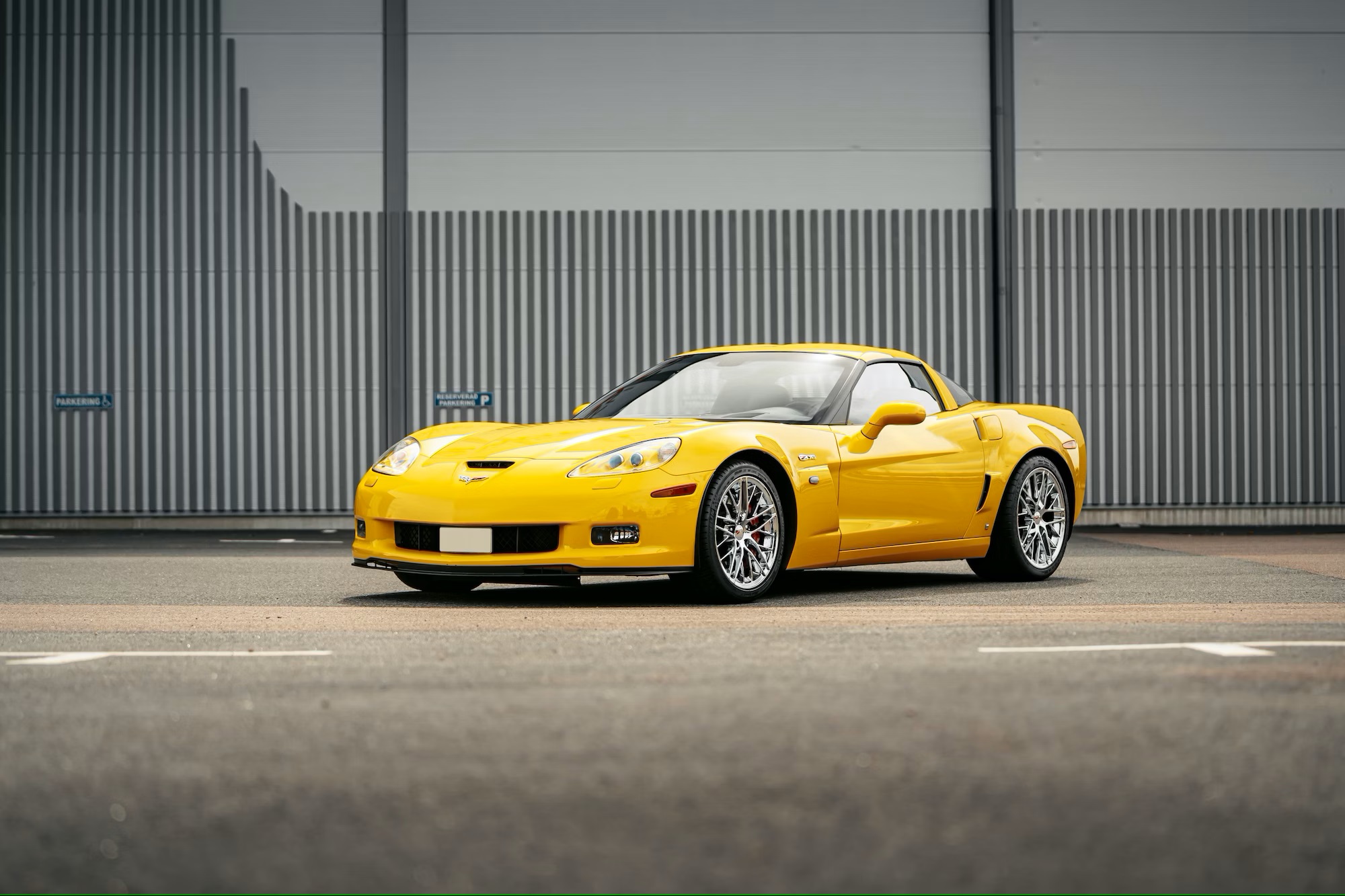 Compared to the standard model, the C6 Z06 featured several significant modifications, including a lightweight aluminum chassis that reduced weight by 136 pounds compared to the stock steel frame. It had wider front fenders constructed from carbon fiber and rear fenders made of fiberglass. The suspension was enhanced with stiffer sway bars, and the rear suspension and sway bars were set up higher than stock to take advantage of the wider body. The car rode on lightweight forged aluminum front and rear wheels, with 18-inch front wheels wrapped in wider 275/35ZR18 tires and 19-inch rear wheels equipped with 325/30ZR19 tires.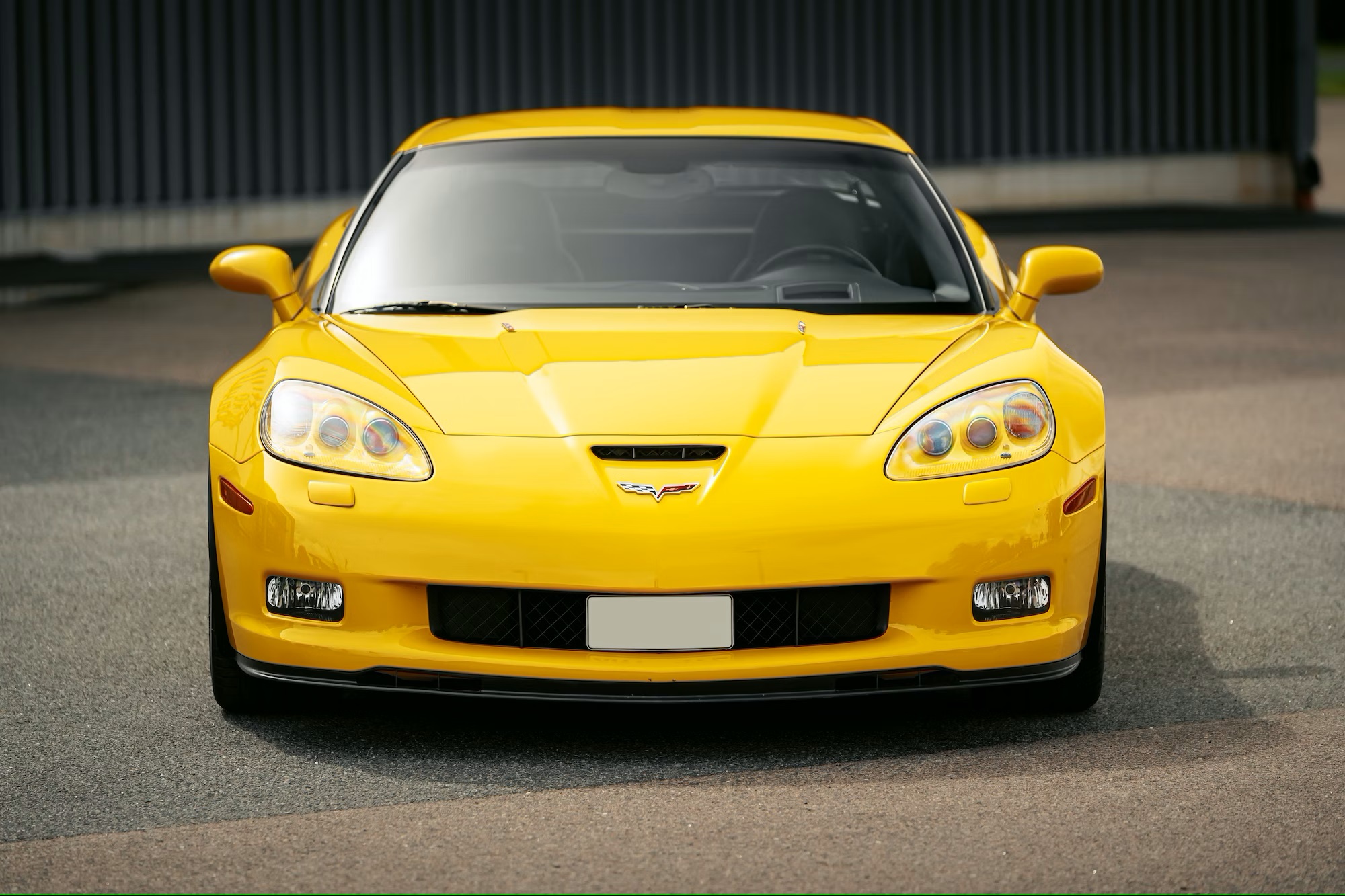 The Z06 also boasted front cold air intake scoops along with a distinct front fascia and functional front and rear air ducts for directing airflow to the respective brakes. To provide superior braking performance, it featured larger brakes with 14-inch front rotors and 6-piston calipers, as well as 13-inch rear rotors with 4-piston calipers. The vehicle's aerodynamics were further enhanced with a front splitter and a larger rear spoiler.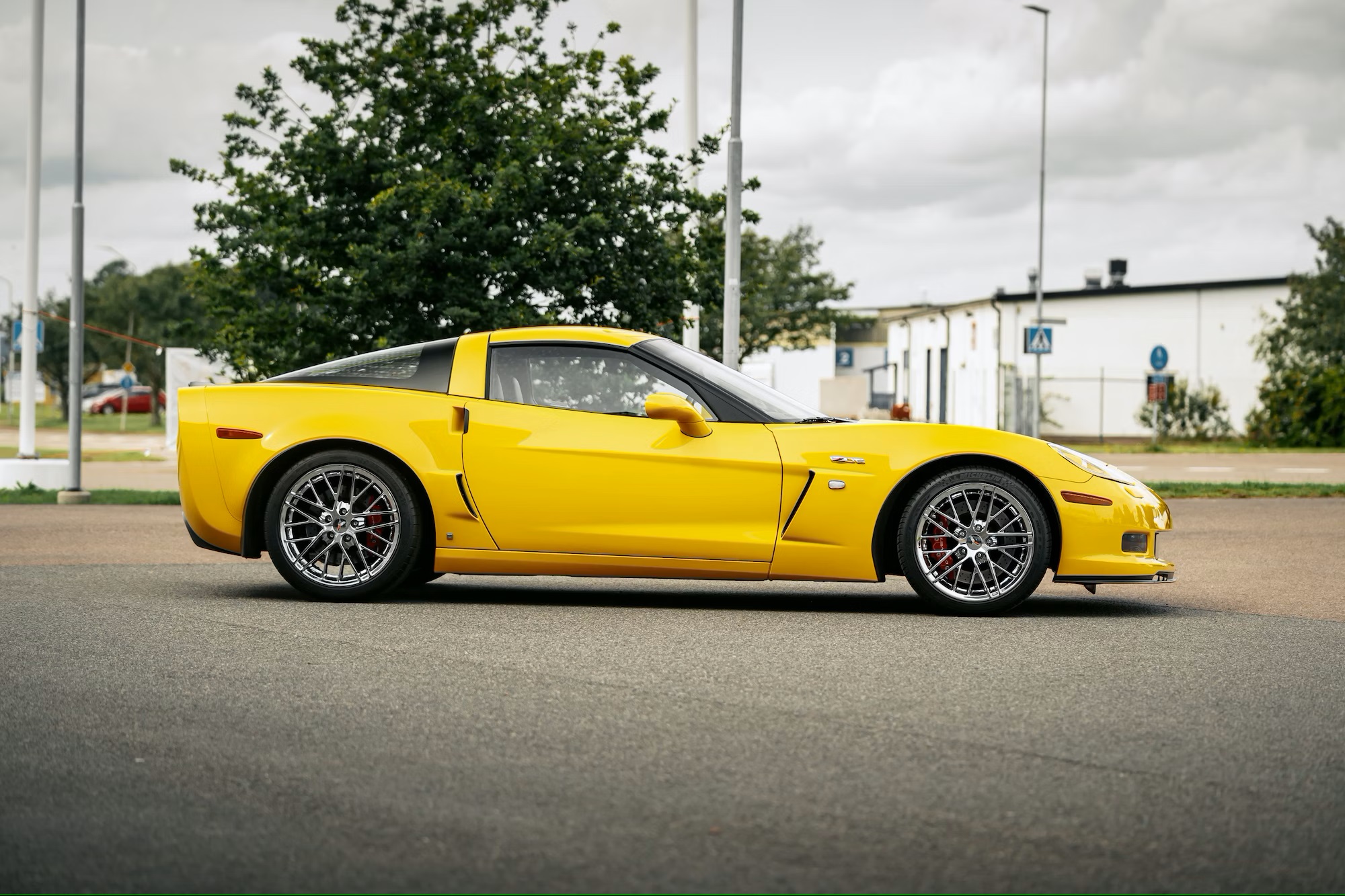 The 2006 Z06 model represented a significant achievement for Chevrolet, featuring the latest LS-Series engine, the LS7, a 7.0-liter V-8 engine that delivered a remarkable 505 horsepower. This powerhouse allowed the 2006 C6 Z06 to accelerate from 0 to 60 MPH in just 3.4 seconds.
Photo Source: Collecting Cars