FOR SALE: A Beautiful 1962 Corvette 327/300 4-Speed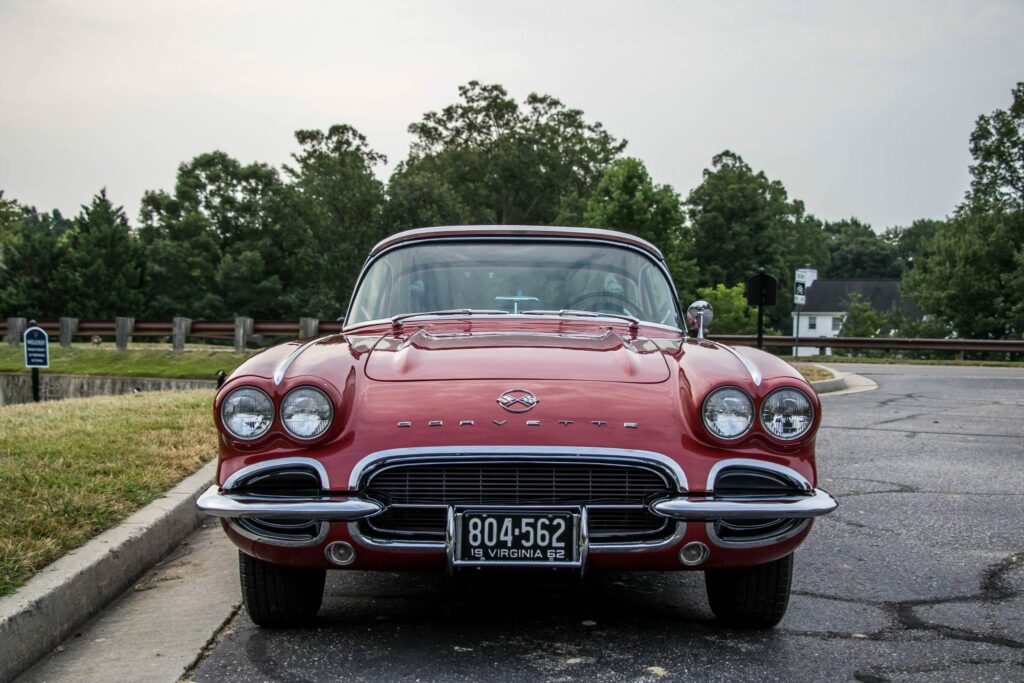 It's been a minute since we posted a car for sale on Corvsport.com.  Sure we've shared some cool auction cars being featured at venues like Barrett Jackson and Mecum Auctions, but we've refrained from posting "normal" Corvettes on here because of the inflated prices we've been finding everywhere.  Frankly, it's just not been a good buyers market lately, especially given the extreme shortage of new cars and the higher-than-even demand for used ones.  When we found this 1962 Corvette for sale on bringatrailer.com with a starting bid price of $89.00, we knew we had to share this one with our readers.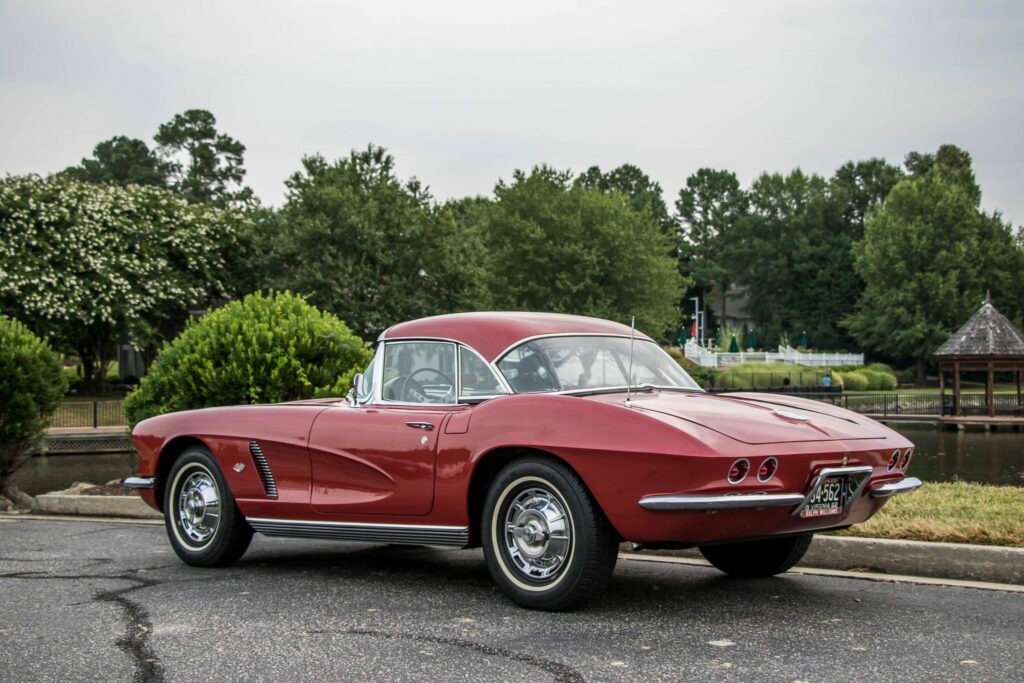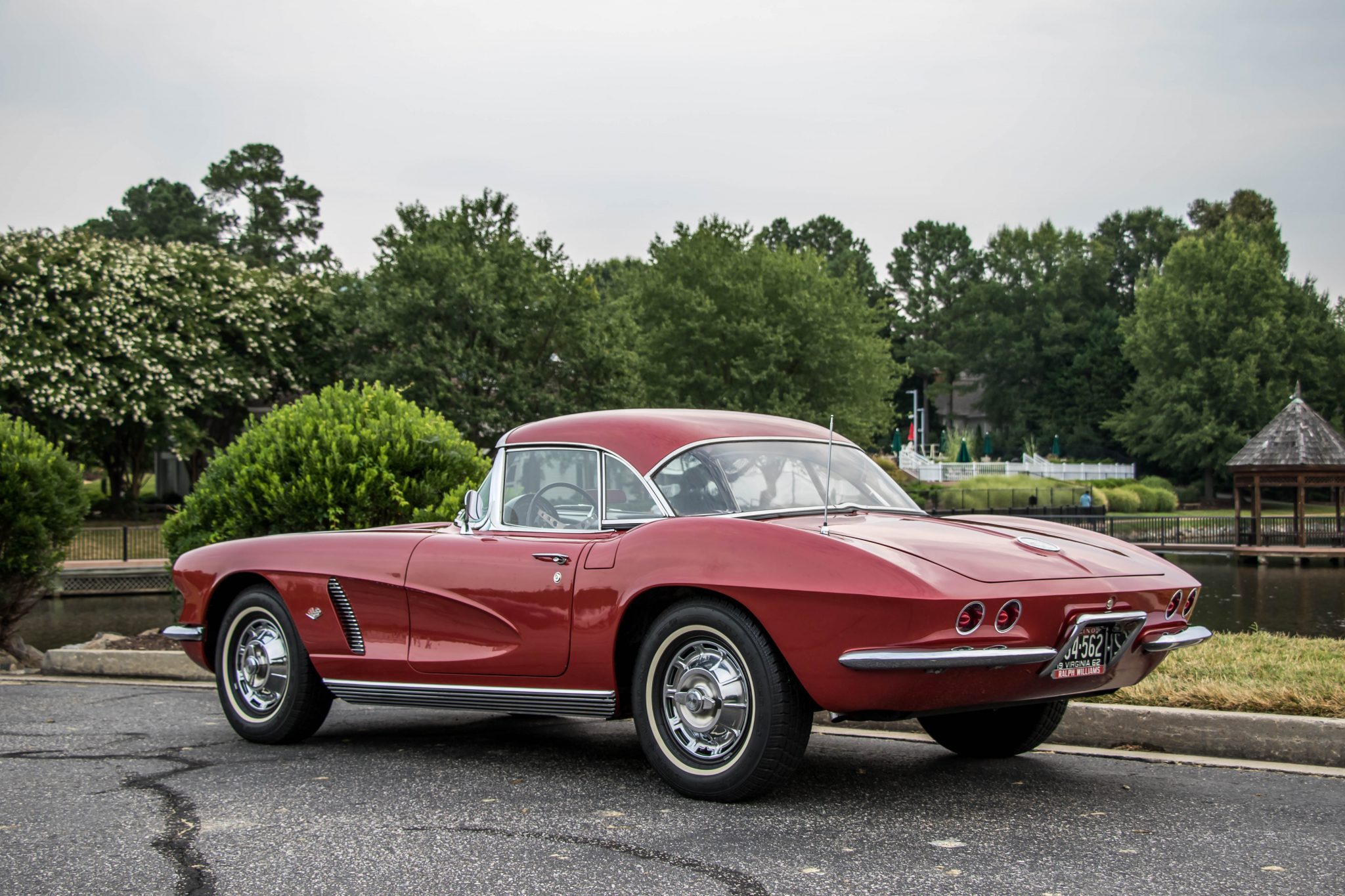 So here it is: A 1962 Chevrolet Corvette finished in Honduras Maroon Metallic with black leather.  The car, which appears to be in great condition overall, comes equipped with a body-colored removable hardtop AND a black soft top, 15-inch wheels with bright spinner-style wheel covers, faux side vents, a deck-mounted radio antenna, and beautifully restored/maintained chrome bumpers and grille.  The wheels come wrapped in 215/75 Superguard 60 whitewall radial tires.  A Firestone bias-ply whitewall spare tire is also included (and mounted in the trunk.)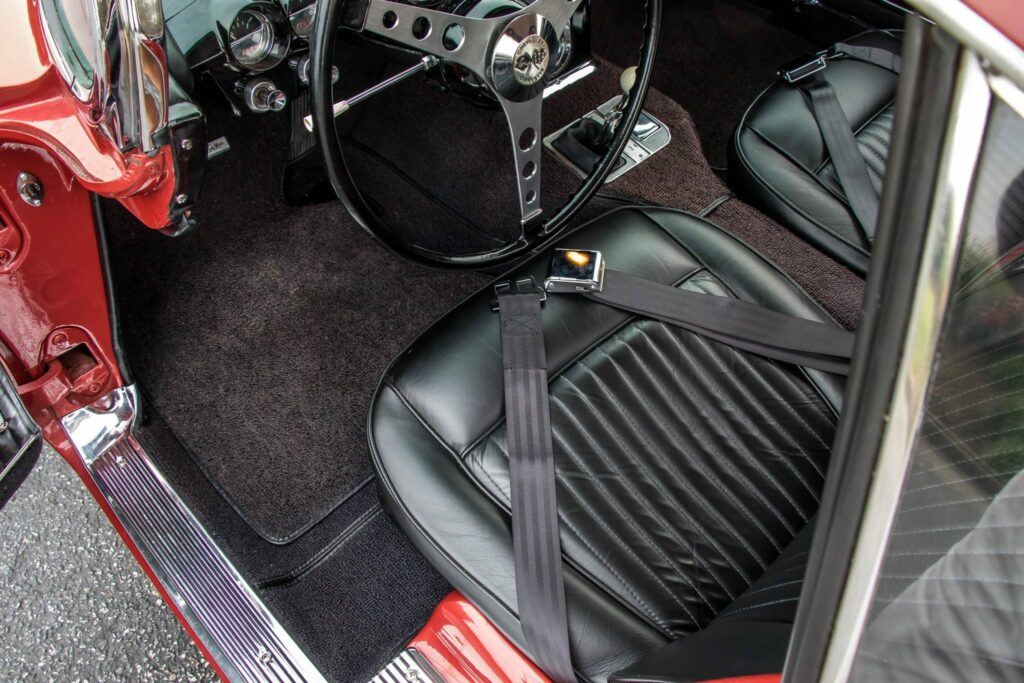 The car's interior features seats that were completely refurbished by the car's previous owner.  Each seat received replacement sub-assemblies of foam and strapping, and each was recovered in black leather.  Elsewhere, the interior includes black vinyl door panels, dark grey/graphite-colored carpet, a cueball shifter, and a Wonderbar AM radio.  A three-spoke steering wheel is mounted to the car's steering column and said wheel frames a gauge cluster that includes a 120-mph speedometer, an odometer, and auxiliary gauges.  The odometer shows just 8k miles on the clock, but the truth is that the odometer has rolled over (at least) once, and no record of actual miles driven exists today.  Given the condition of the car, our guess is that the car has just north of 108,000 miles total, and many of these were earned before the car's extensive restoration.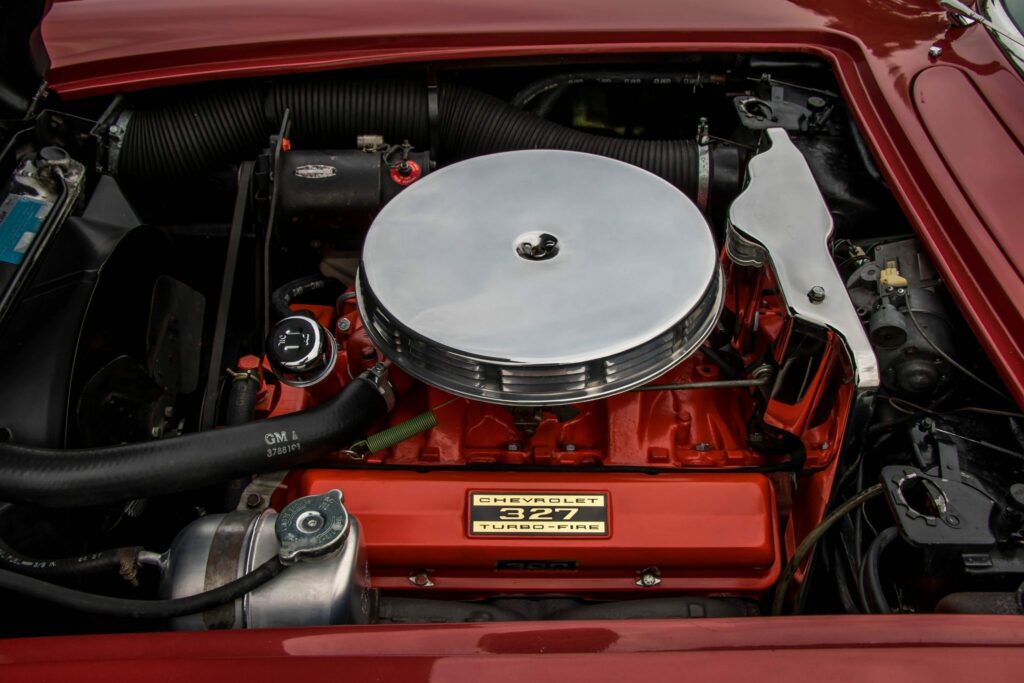 Beneath the car's bonnet resides a 327 cubic inch Turbo-Fire V8 engine paired to a four-speed manual transmission.  The engine, which features a Chevy orange block, intake manifold and valve covers, and which is rated at 300 horsepower, was rebuilt in March 2021.  The seller has considerable documentation from the engine rebuild, including a comprehensive collection of images chronicling the build.   The four-speed manual transmission was similarly rebuilt during that same period of time.  The last six digits of the engine stamping – 2107152 – can be clearly seen on the block.  These same numbers make up the final digits of the Corvette's factory VIN number – 2107152.   Although the stamping is clearly visible on the engine block and transmission, the rear axle strap tag is missing from the car.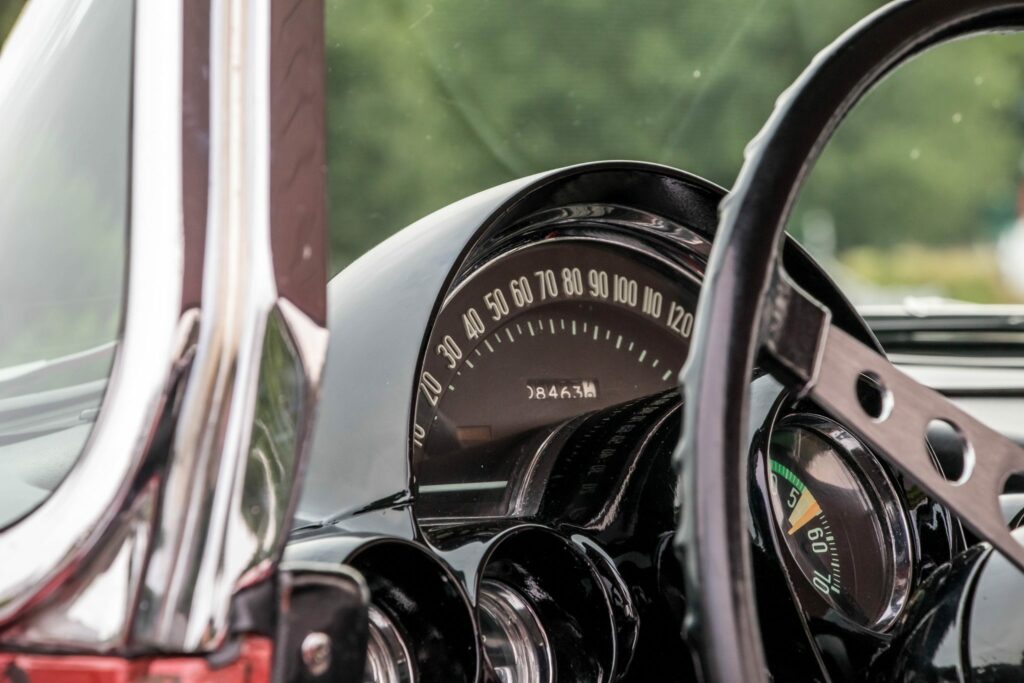 The car comes with a clean Virginia title listed in the seller's name, as well as extensive manufacturer's literature, and both photos and material invoices were taken during the rebuild of both the engine and transmission.  You can see these images, along with a number of other images of the cars exterior, interior, engine, and undercarriage by visiting the original posting at bringatrailer.com, or by clicking HERE.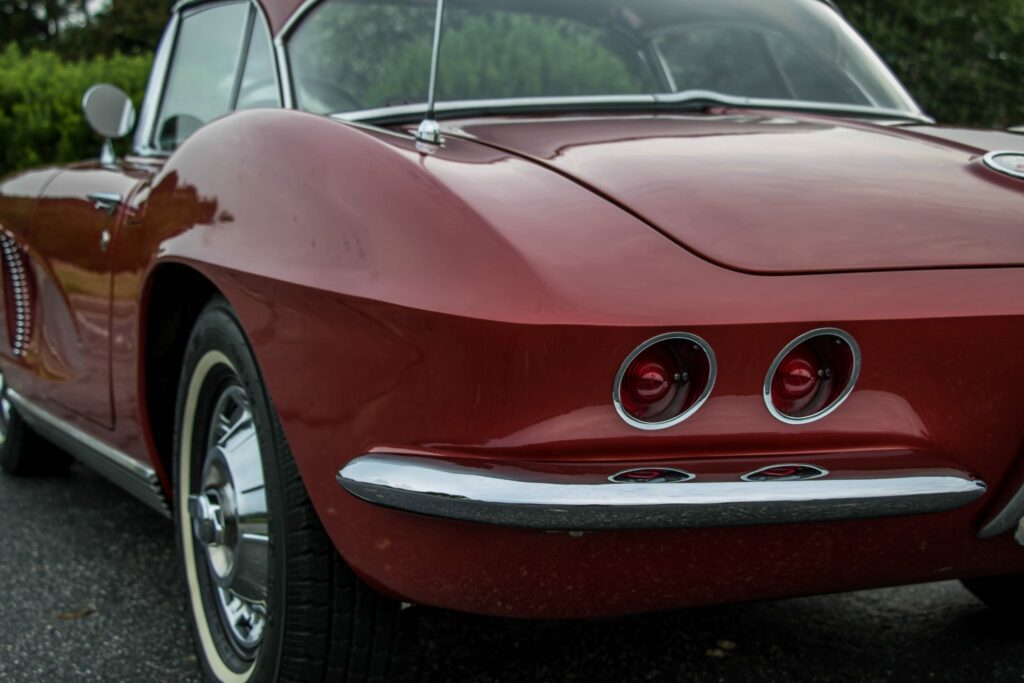 Should you choose to bid on this car, we wish you the best of luck.  Corvsport.com has no professional affiliations with either bringatrailer.com or the seller of this automobile and has not been compensated in any way for sharing this listing.