Bring A Trailer is currently offering a modified 1962 Chevrolet Corvette finished in red over red leather upholstery.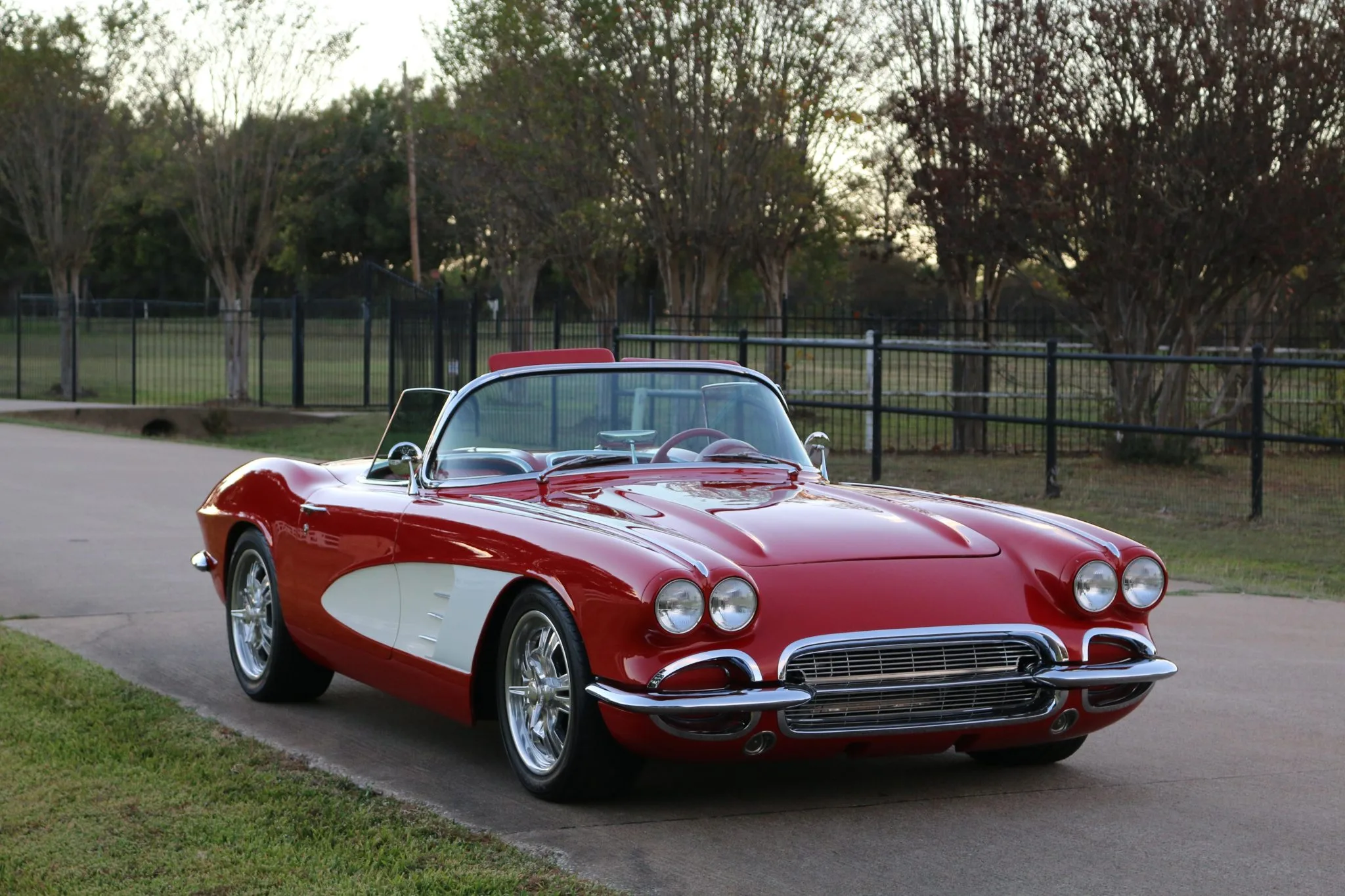 Despite the fact that the 1962 Corvette is considered one of the greatest of all the C1 Corvettes, the perception that the 1962 Corvette was "transitional" was not completely unwarranted. For one, the '62 Corvette was the first model year to incorporate the 327 cubic inch V-8 engine in place of the smaller 283 cubic inch engine.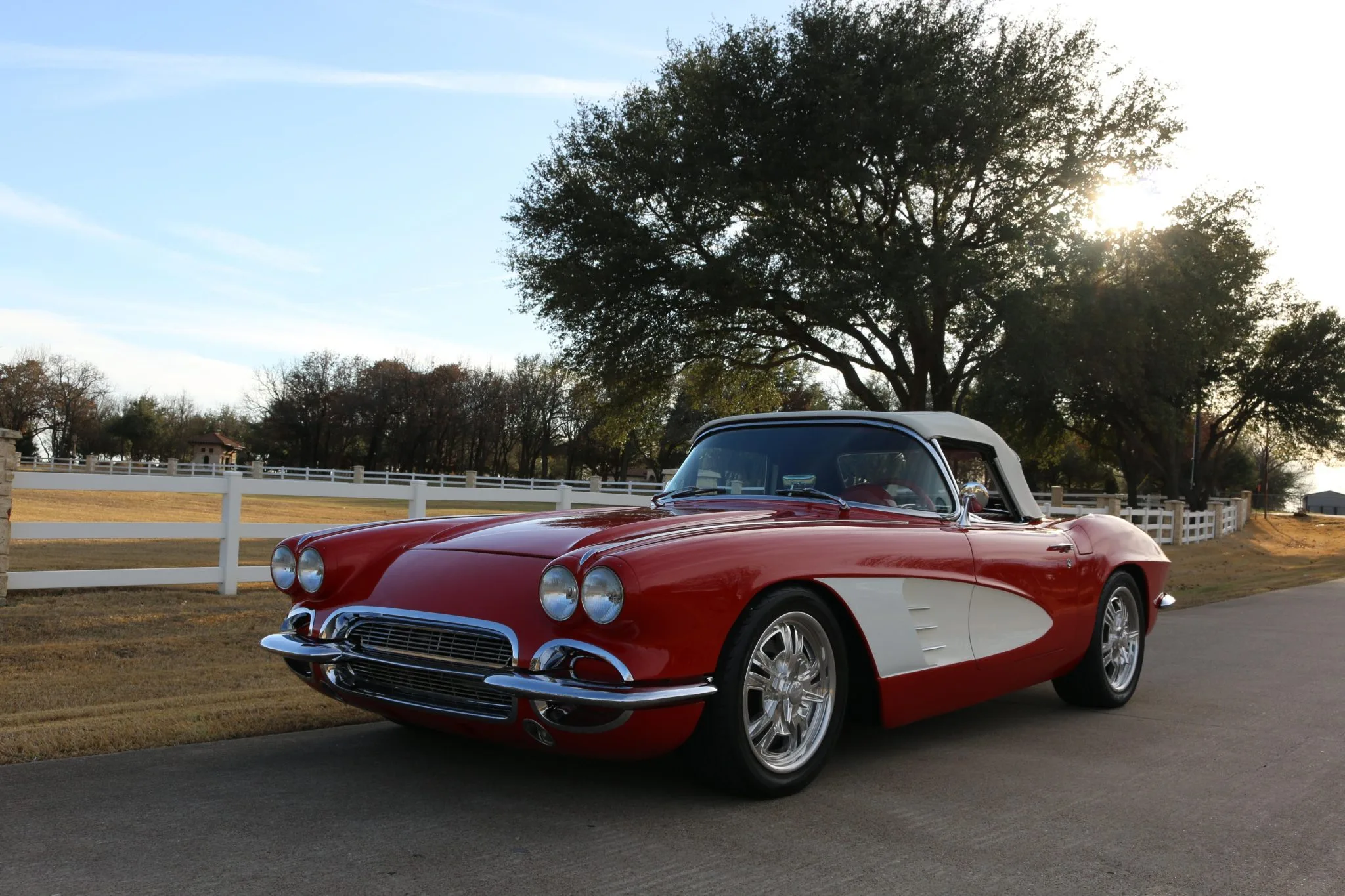 Despite its origins and its undeniable ties to the very first Corvette, the 1962 was faster, handled better, was more physically appealing, and was the most completely realized and most civilized of any Corvette made to date, though it continued to retain much of the pioneering imagination that made Harley Earl's 1953 concept car such a triumph at its unveiling during the 1953 Motorama.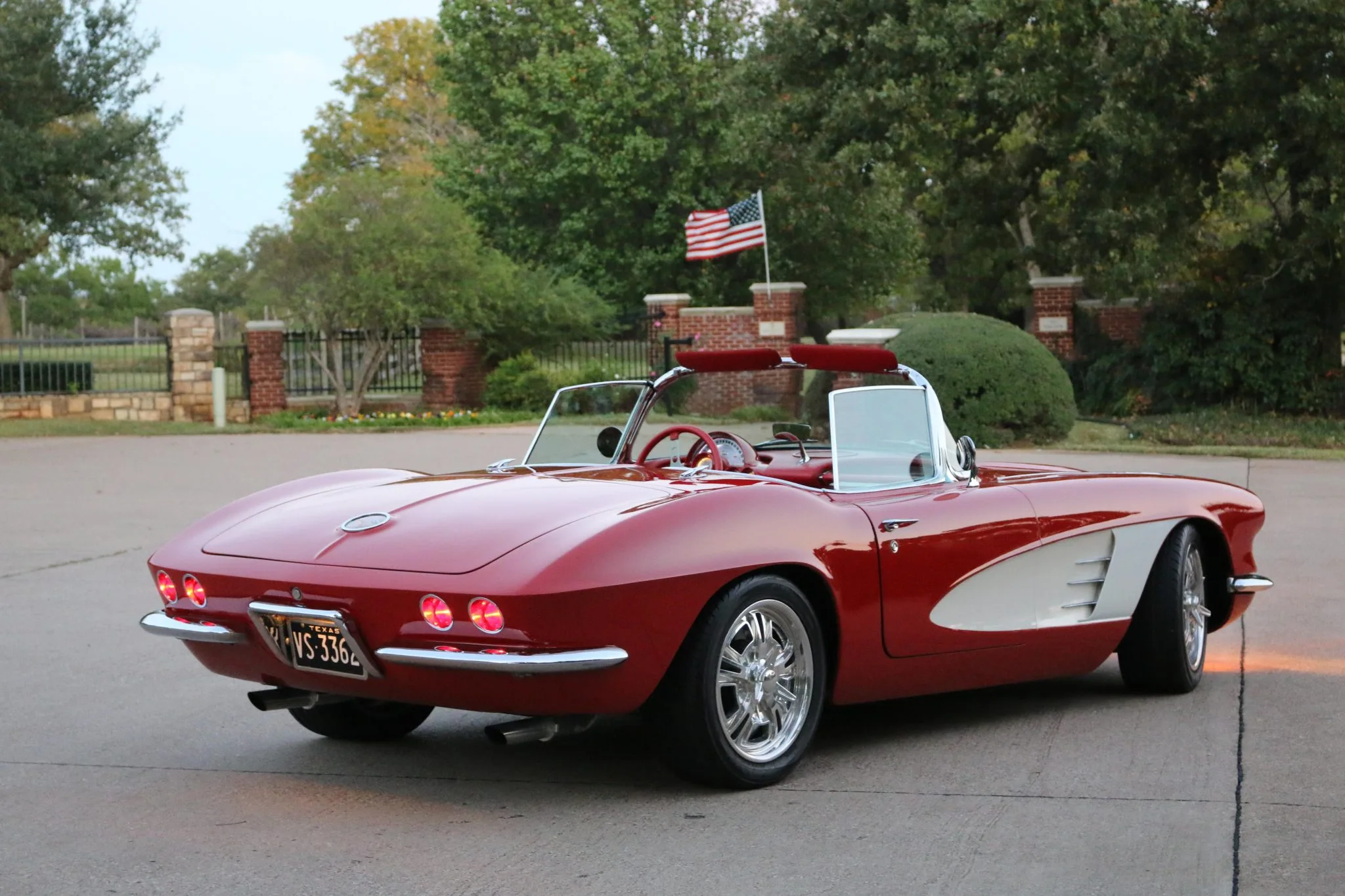 This particular 1962 Chevrolet Corvette has been refurbished and modified by Corvette Correction of Seguin, Texas in 2013. The modifications are said to have included the installation of a 415ci V8 engine, a Tremec six-speed manual transmission, and a replacement frame.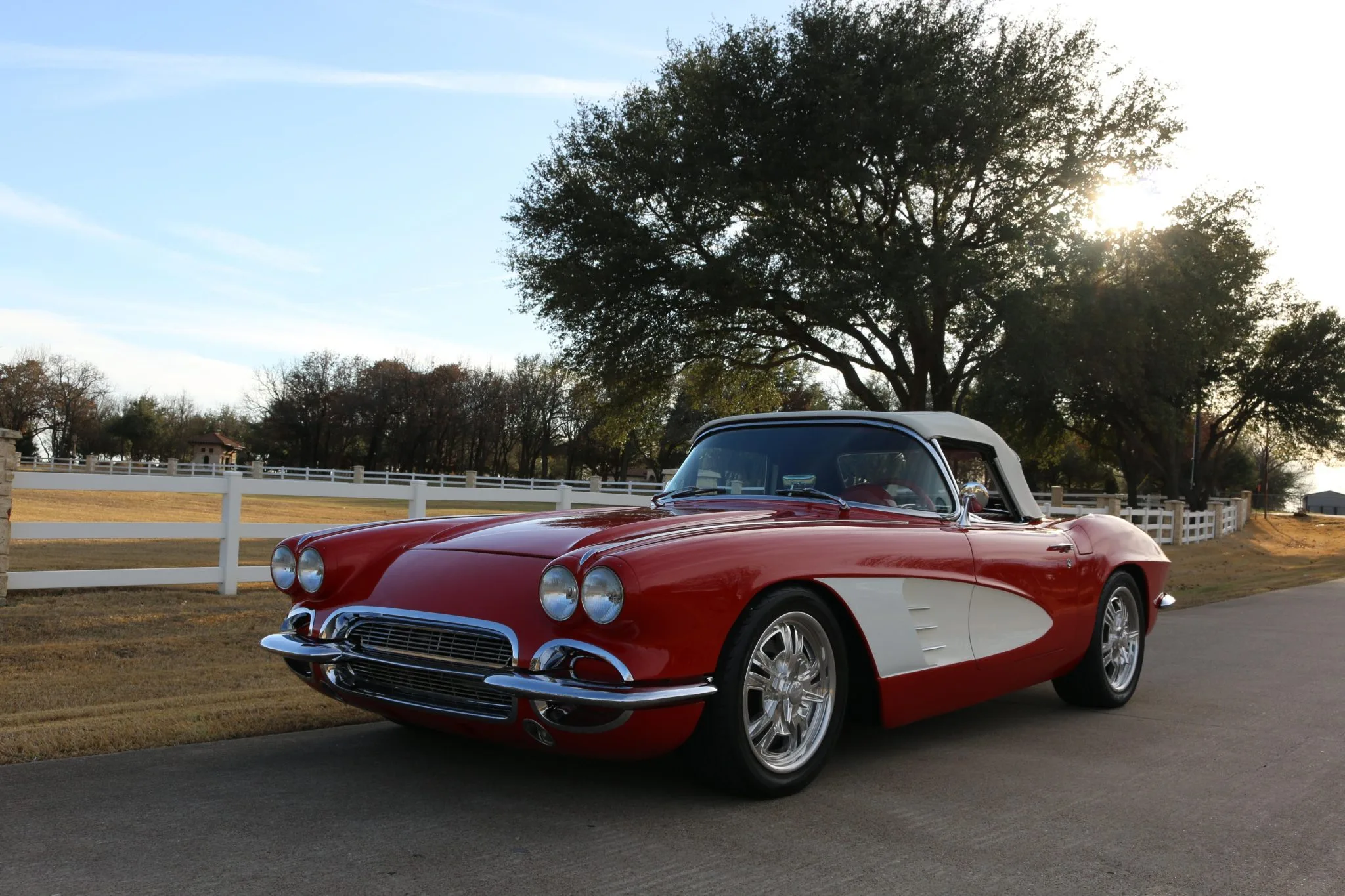 Reportedly repainted in 2013, this car comes in a red finish with white coves. Its exterior features include polished bumpers, dual side mirrors, quad headlights, and dual exhaust outlets. Additionally, the white soft top has been replaced before the sale.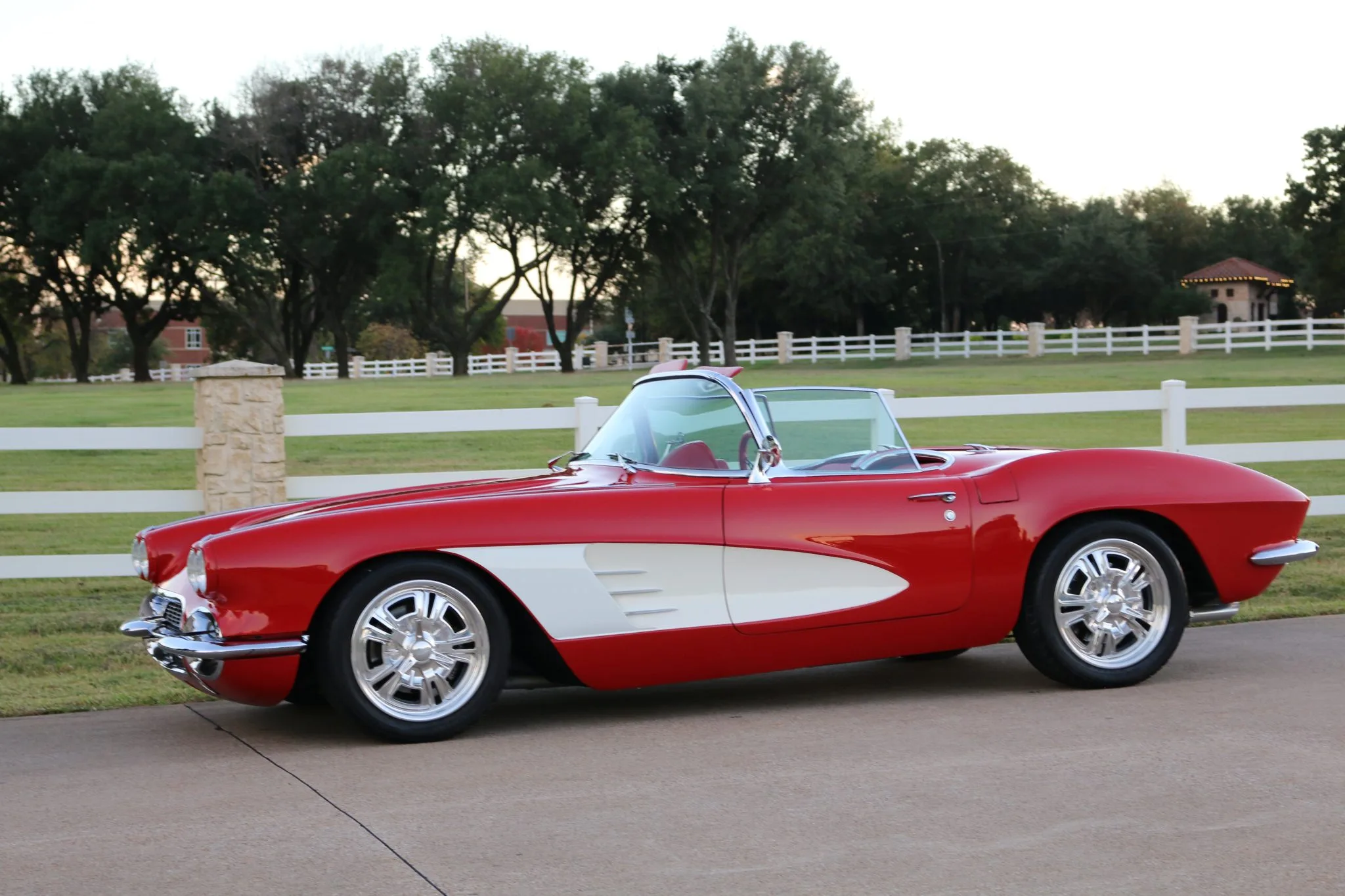 Equipped with 17″ Schott alloy wheels and knock-off spinners, the car wears 245/45 Yokohama Avid tires that require replacement due to old age. The vehicle has power steering, four-wheel independent suspension of C4 specification, and power-assisted disc brakes on all four wheels.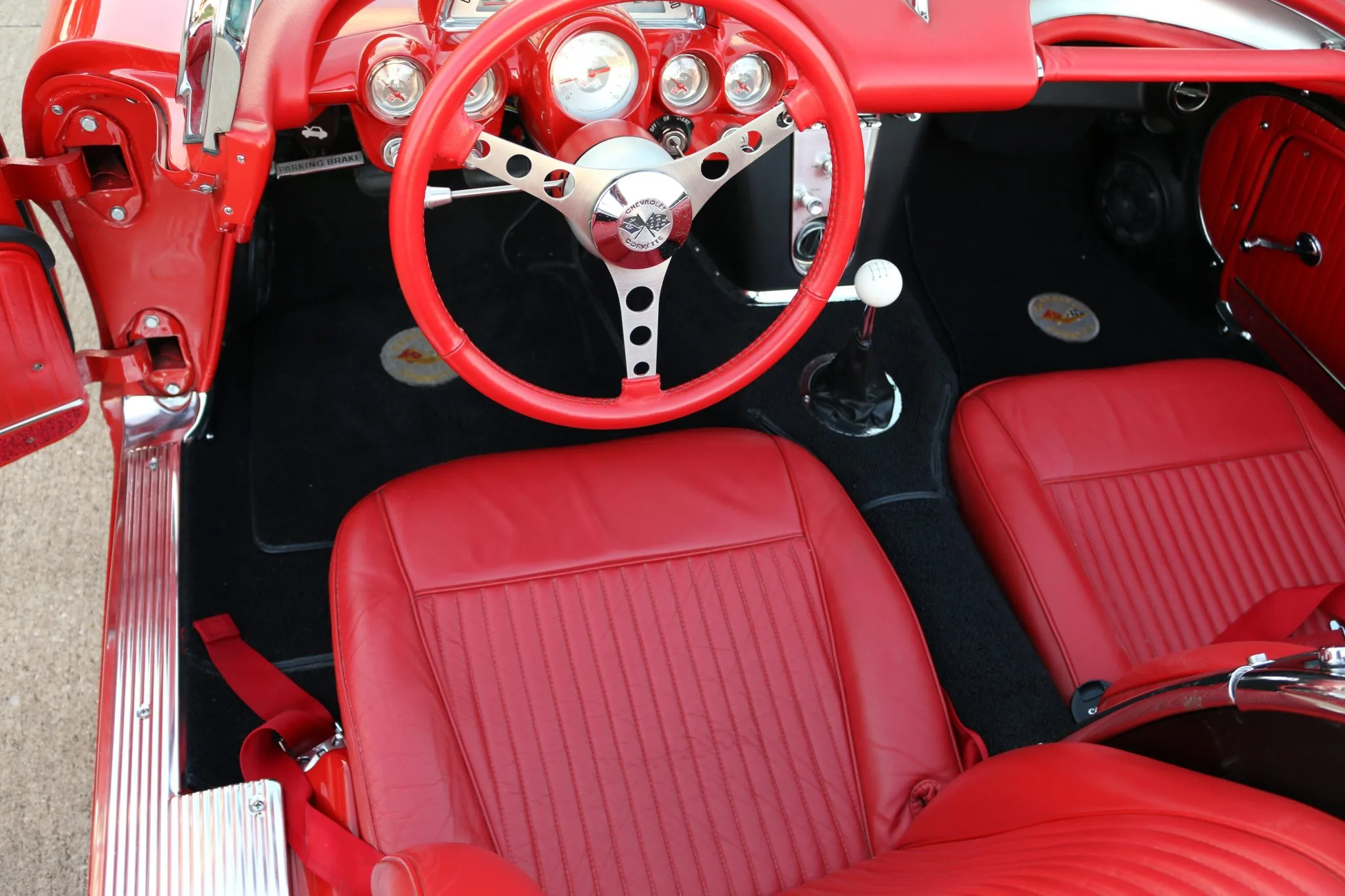 Inside, the cabin has low-back bucket seats trimmed in red leather, a dash-mounted rearview mirror, a three-spoke steering wheel wrapped in leather, air conditioning, a heater, lap belts, polished sill plates, and carpeted floor mats.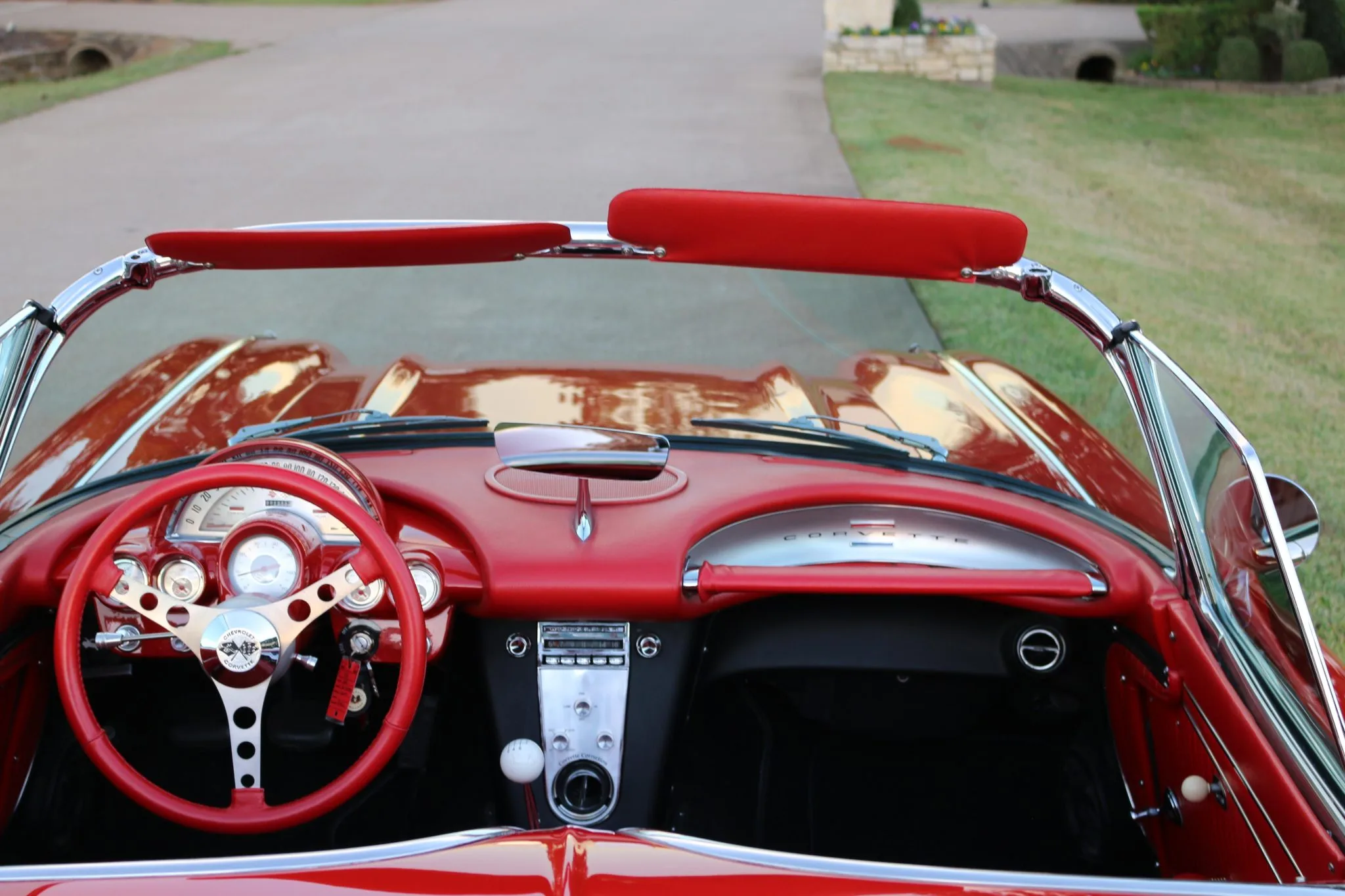 The replacement 415ci V8 boasts a roller cam, an MSD electronic ignition system, an Edelbrock four-barrel carburetor, and a high-flow fuel pump. The engine also has an aluminum radiator. Power is transmitted to the rear wheels through a Tremec six-speed manual transmission.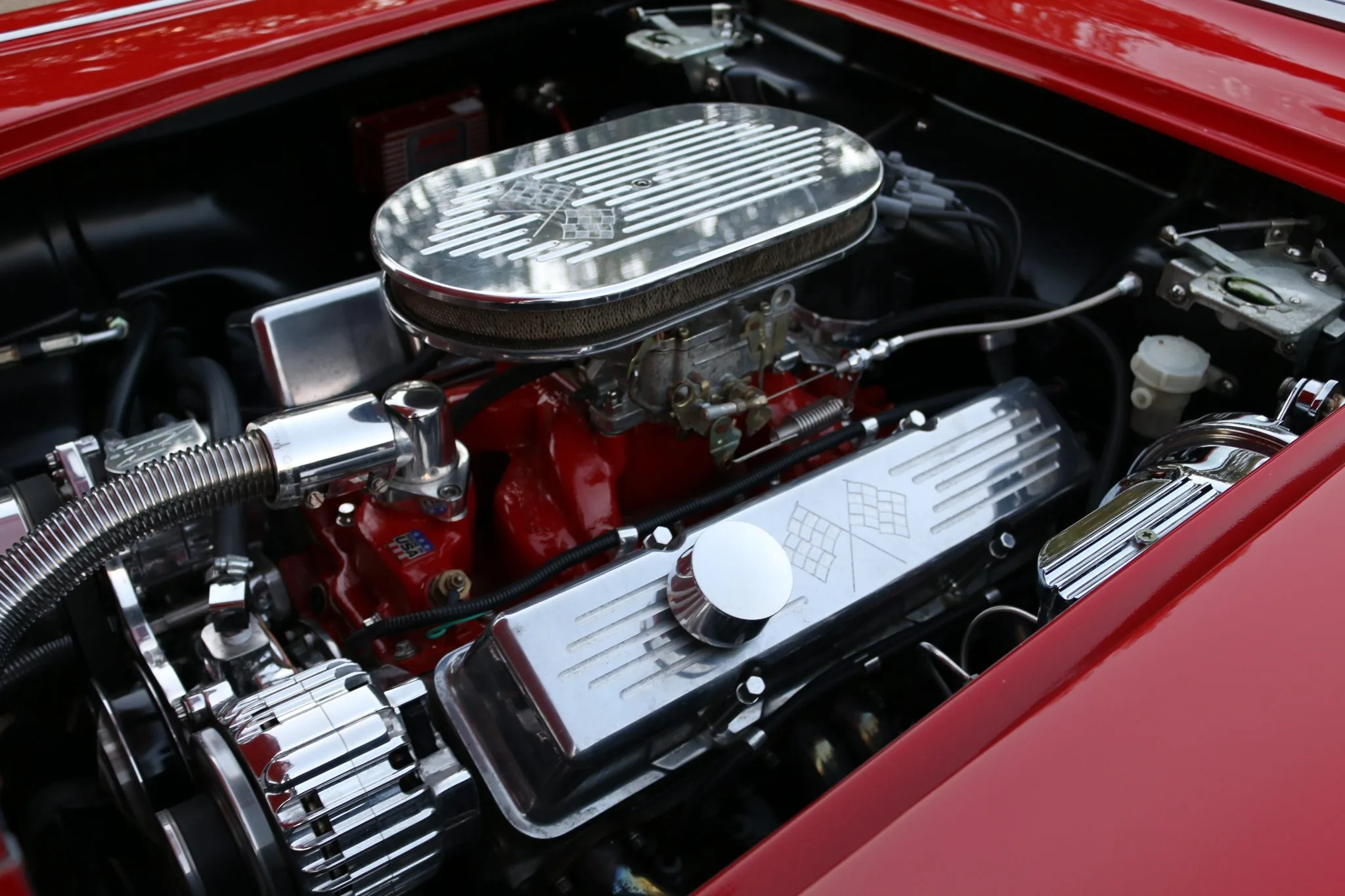 This Chevrolet Corvette is a prime example of the first-generation C1 flagship sports car. It has undergone some cosmetic enhancements and modifications that have elevated it to an impressive level. The car is in great cosmetic condition inside and out. It would be perfect for weekend cruising during sunny summer days or as an excellent addition to any classic car collection.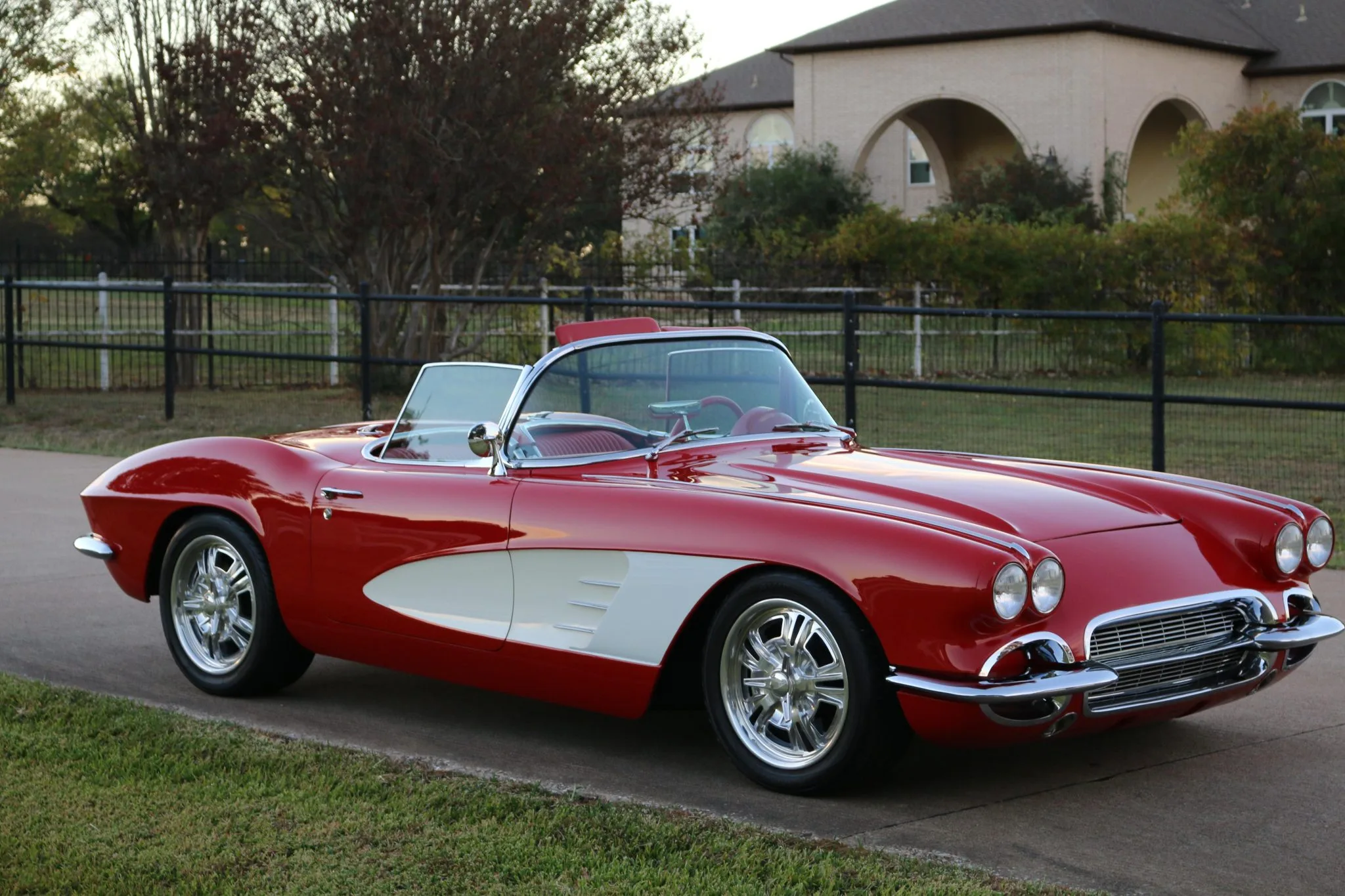 Note: All photos are courtesy of Bring A Trailer