During its earliest years of production, the Corvette was often cited by critics as being grossly underpowered, and incapable of living up to its sports car billing. However, these less than stellar reviews were short-lived, as Chevrolet began offering the Corvette with an optional V8, only two years later.
The decision to do so proved invaluable, as sales began to flourish. At last, the Corvette started to gain traction with consumers. By the end of the Corvette's first generation of production, America's sports car had taken on a larger than life persona.
As efforts turned toward bringing the C2 Corvette to market, GM's engineering staff envisioned a larger, more robust addition to their already popular Turbo-Fire V8 lineup. This engine would make its debut under the hood of the 1962 Corvette, further bolstering the line's power and performance-related attributes.
327ci V8 History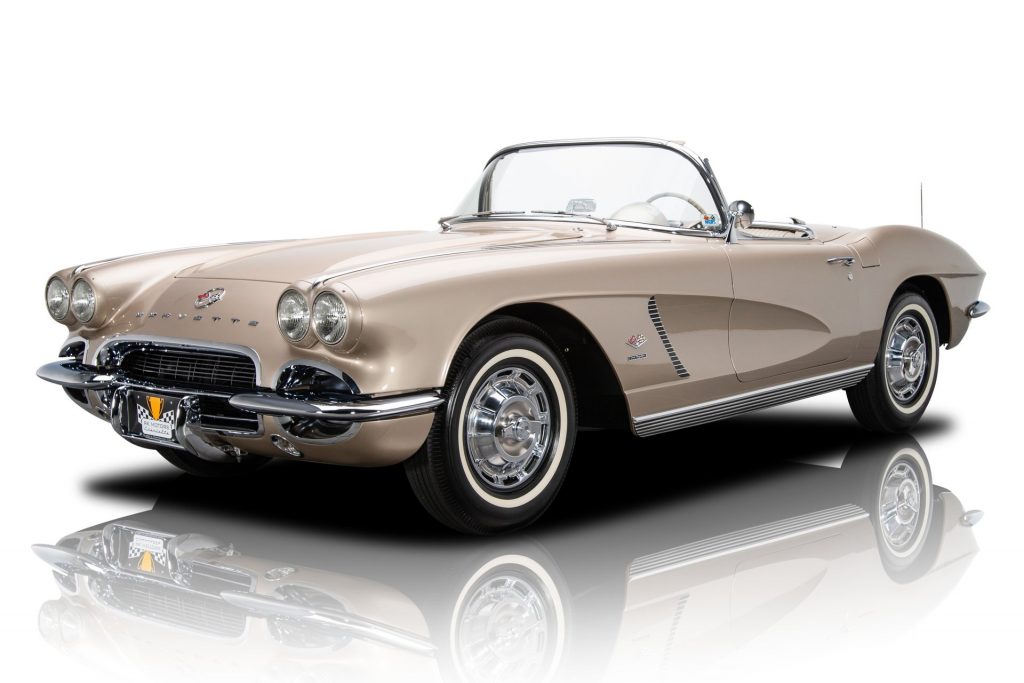 By 1962, the Corvette had already become synonymous with small block performance. The Turbo-Fire V8 made its initial appearance under the hood of the 1955 Corvette, at the insistence of many within GM. This included Zora Arkus-Duntov, who is often heralded as "The Father of the Corvette."
Duntov penned a 1953 memo titled Thoughts Pertaining to Youth, Hot Rodders, and Chevrolet, which was addressed to the manufacturer's director of research and development, Maurice Olley. In this memo, Duntov stressed the perceived value of appealing to a young generation of motorists, in large part by upping the Corvette's performance ante.
In its original form, the Turbo-Fire V8 produced 195 HP, which was a significant improvement over the 150 HP produced by its six-cylinder "Blue Flame" counterpart. From this point, the Turbo Fire V8 was constantly refined to produce a higher degree of output.
In 1962, the 327 cubic-inch, small-block V8 was born. This powerplant served as the latest installment of GM's Turbo Fire lineup and shared similar architecture to earlier 265ci and 283ci small-blocks before it.
327ci Small-Block Specifications and Technical Configurations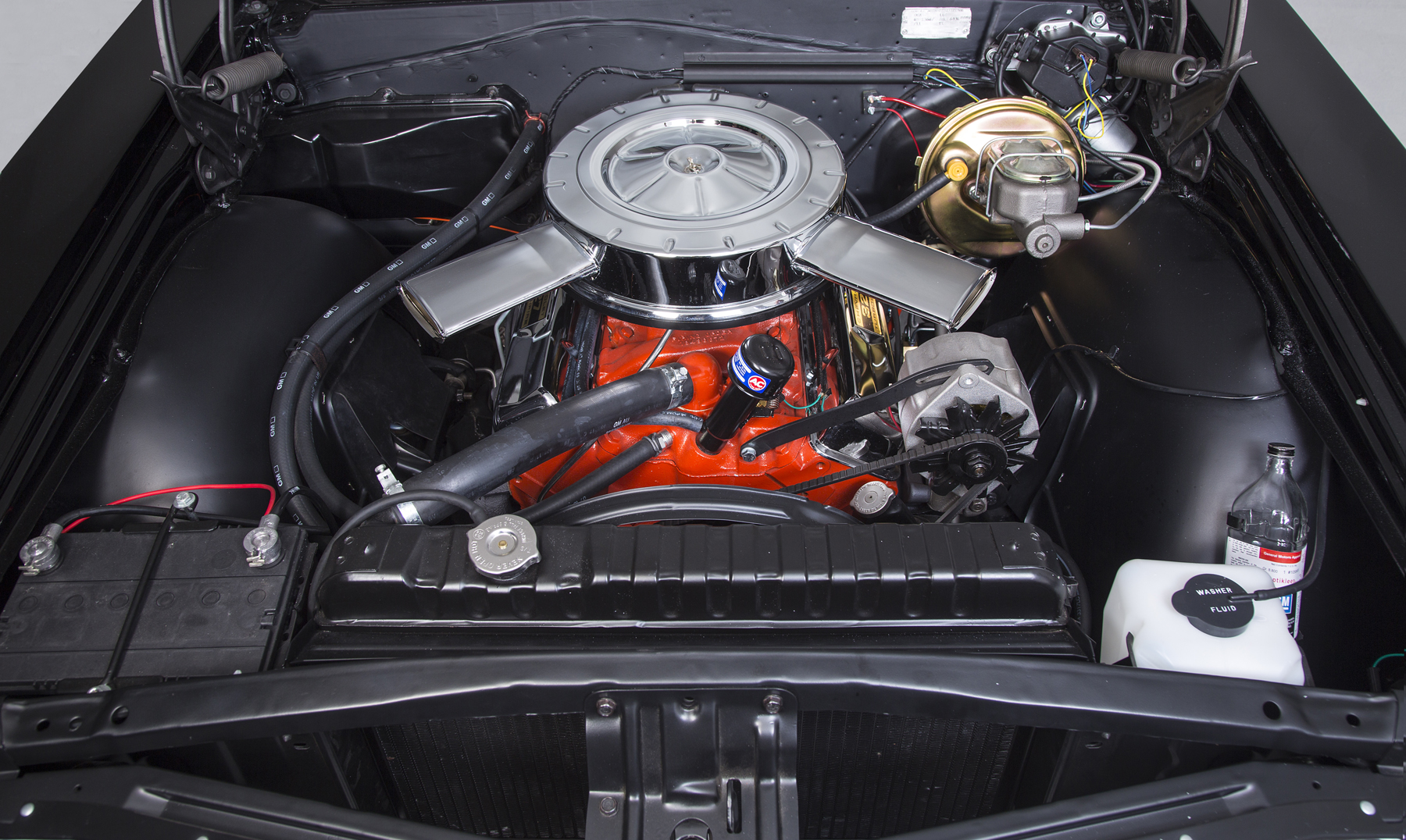 The 327 cubic-inch, small-block V8 utilized a block that was essentially the same as that used by the Corvette's earlier 283ci V8. However, this engine block was bored and stroked to increase its displacement. In its revised state, the 327ci V8's engine block featured cylinder bore diameters of 4-inches, and a stroke of 3.25-inches.
In order to take full advantage of the Turbo Fire V8's increased displacement, several additional modifications were made, most notably in the areas of fuel delivery and induction. GM's engineering staff understood that without optimal air/fuel delivery, combustion efficiency would suffer.
The engine's Rochester fuel injection system was revised to promote enhanced air and fuel passage, thereby increasing delivery volumes to, and through, the 327ci V8's intake. This provided a greater degree of throttle response and maximized available horsepower.
A high-performance "Duntov" camshaft now came standard in all Turbo Fire V8 small-blocks equipped with the largest of the engine's three available carburetors, as well as the platform's top fuel-injected engine. Each of these engines featured a compression ratio of 11.25:1, while the series' base engine carried a less aggressive 10.5:1 compression ratio.
This solid-lifter camshaft promoted notably greater valve duration, which served as a defining factor between the 327ci small-block in its high-output form, and various versions of the engine used in GM passenger vehicles.
Equipped with a four-barrel carburetor and Duntov camshaft, the 327 cubic-inch V8 produced 340 HP at 6,000 RPM, and 344 lb-ft of torque. When fitted with a Rochester fuel injection system and a Duntov camshaft, the 327ci small-block churned out 360 HP at 6,000 RPM, and 352 lb-ft of torque at 4,000 RPM. The 1962 C1 Corvette, powered by the fuel-injected 327 was capable of sub 15-second ¼ mile times, at speeds in excess of 100 MPH.
327ci Specs Index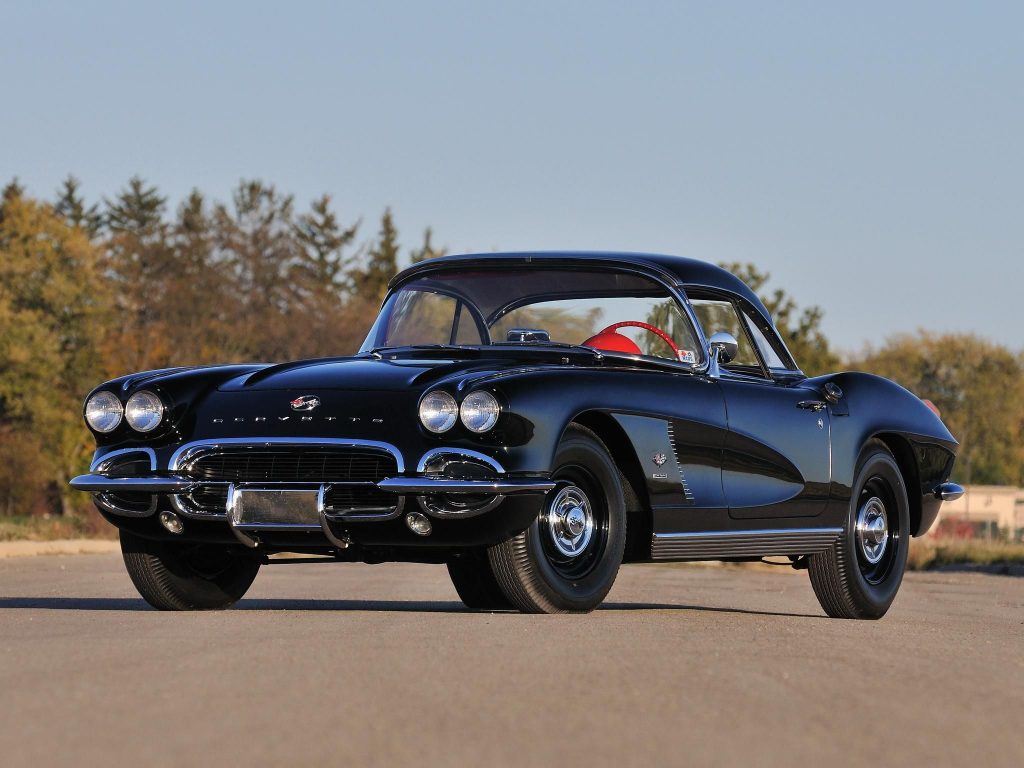 Horsepower: 340 HP @ 6,000 RPM (Carbureted), 360 HP @ 6,000 RPM (Fuel Injected)
Torque: 344 lb-ft @ 4,000 RPM (Carbureted), 352 lb-ft @ 4,000 RPM (Fuel Injected)
Compression Ratio: 11.25:1 (High-Output), 10.5:1 (Base)
Displacement: 327 cubic-inches (5.4L)
Cylinder Bore: 4.00" (101.6mm)
Stroke: 3.25" (82.55mm)
Alternative Uses
Aside from its use in various General Motors vehicles throughout the 1960s, the 327ci small-block was also featured as the powerplant of choice for a number of alternative applications. These additional applications were both foreign and domestic in nature.
Beginning in the mid-1960s, the Avanti Motor Company began utilizing the 327ci small-block as the standard powerplant for their sports coupes of the same name. At approximately the same time, British auto manufacturer Gordon-Keeble adopted the 327 as their engine of choice. A total of 99 Chevrolet small-block equipped vehicles were produced by the company between 1964 and 1967.
The 327ci small-block was also widely adopted by Australian GM subsidiary Holden. The manufacturer selected the engine for use in their muscle car inspired HK Monaro GTS327, which went on to experience its own share of racing success.
A Giant Leap In Performance
Today, Chevrolet's 327 cubic-inch, small-block V8 is widely known as the engine that provided the Corvette with a point of leverage, going into the era of pronounced American muscle car performance. This mighty small-block allowed the Corvette to hold its own against the offerings of various competitors, both domestic and foreign, and perform like nothing that consumers had seen up until that point.