Gala fundraiser project embodies spirit of Detroit's creative economy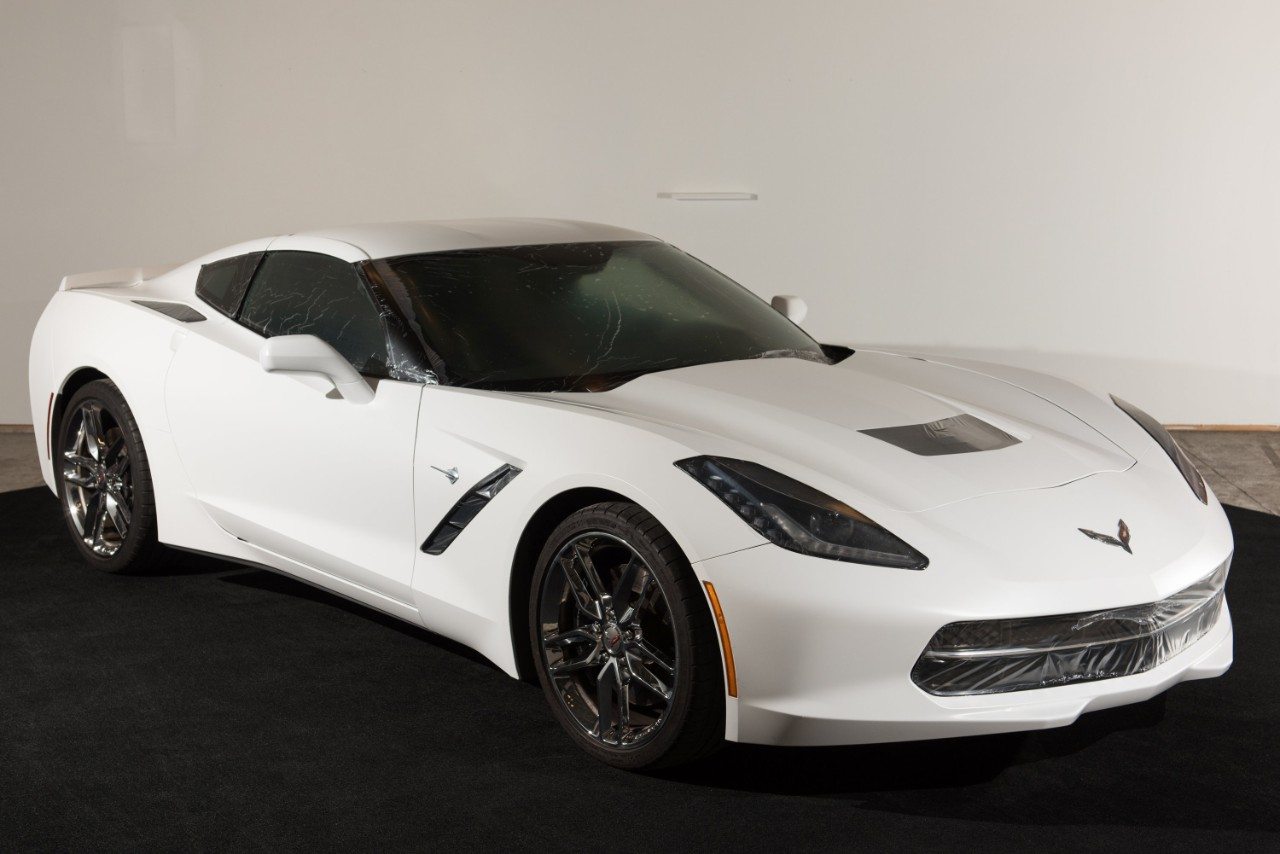 DETROIT – A 2014 Chevrolet Corvette Stingray became a canvas on wheels when three General Motors automotive designers transformed it into a "performance art car" during the Museum of Contemporary Art Detroit (MOCAD) Gala Fundraiser on Friday.
Through paint and brush, the designers brought to life Detroit's "creative corridor," consisting of industries that merge art, technology and business.
"Creativity is the basis of everything in life, from fine arts to innovation, from design to manufacturing," said Ed Welburn, GM vice president of Global Design and honorary chairman of the MOCAD gala. "What better way to demonstrate inspiration and creativity than by having these young GM designers, who helped create the new Corvette Stingray, transform it into an art car during this event."
The idea for the Corvette art car was inspired by such famous artists as Andy Warhol, Peter Max and Frank Stella, all of whom transformed race cars into rolling works of art.
"There is a lot of creative energy in the city and helping our youth harness it early is essential to a vibrant Detroit and museum," said MOCAD Executive Director Elysia Borowy-Reeder. "In the past year, MOCAD's Teen Council, workshops, teacher K-12 advisory group, and student docent programs have made contemporary art and design accessible to nearly 12,000 youth."
GM and the GM Foundation have long supported organizations such as MOCAD, which focus on the role of art and design in contemporary culture while seeking to inspire future generations to pursue careers in creative arts that could help grow Detroit's economy.
"Thanks to the support of industry partners like GM, we can continue the vital work of inspiring and empowering teens in middle and high school to reach their full potential, provide pathways to creative professions, and increase diversity in those important innovative fields," Borowy-Reeder said.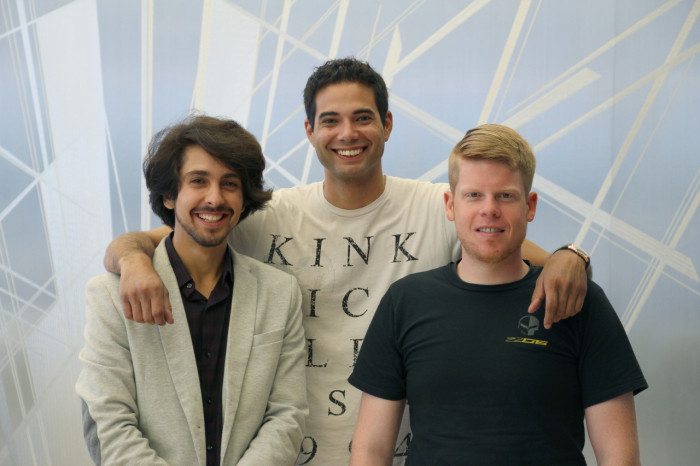 The Corvette was painted by three GM Design employees:
Casey Swanseger, 30, a creative designer and graduate of the Cleveland Institute of Art
Tyler Mars, 28, digital sculptor and a graduate of Detroit's College for Creative Studies (CCS)
Haneif Katebi, 25, creative designer, sculptor and a graduate of Detroit's College for Creative Studies
The trio used acrylic, water-soluble paints to create a contemporary art design on the white vinyl-wrapped Corvette. Using brushes and paint bottles, the designers used a mix of patterns to paint the car in 45 minutes, accompanied by music played by a disc jockey.
Although the designers experimented in advance, the final creative concept was kept under wraps until the gala.
Welburn said the Corvette art car project combines experimentation, design and passion, which can help create awareness of the possibilities of careers in creative arts and the impact on Detroit's economy.
"This is a great opportunity to encourage and inspire creativity in young people, either in the automotive industry or other professions," he said.
Tickets for the MOCAD Gala Fundraiser and Art Auction can be purchased at the MOCAD website, http://mocadetroit.org/gala/.
About General Motors Co.
General Motors Co. (NYSE:GM, TSX: GMM) and its partners produce vehicles in 30 countries, and the company has leadership positions in the world's largest and fastest-growing automotive markets.  GM's brands include Chevrolet and Cadillac, as well as Baojun, Buick, GMC, Holden, Jiefang, Opel, Vauxhall and Wuling. More information on the company and its subsidiaries, including OnStar, a global leader in vehicle safety, security and information services, can be found at http://www.gm.com.
About the Museum of Contemporary Art Detroit (MOCAD)
Established in 2006, MOCAD's mission is to present art at the forefront of contemporary culture. As a non-collecting institution, MOCAD is responsive to the cultural content of our time, fueling crucial dialogue, collaboration and public engagement. The museum is an innovative addition to Detroit's vibrant Midtown neighborhood and functions as a hub for the exploration of emerging ideas in the contemporary arts. The 22,000-square-foot building, a former auto dealership, has been renovated carefully to maintain its historic character. With its raw, flexible and light-filled cavernous spaces, the building is well-suited to the exhibition of contemporary art. MOCAD's ambitious series of public programs aims to engage diverse audiences and includes lectures, musical performances, films, literary readings and educational activities for children.