Throughout its tenure, the Corvette has been the recipient of numerous redevelopments and reconfigurations. As such, the iconic American sports car has changed enormously, both in form and function, since its initial release in 1953. However, few subsequent design changes have been as monumental in scope as the Corvette's recent rebirth as a mid-engine racer.
While the C8 is indeed the first mid-engine production Corvette to be offered, it is far from the first Corvette derived vehicle to have featured a mid-engine powertrain. In fact, famed Corvette engineer, Zora Arkus-Duntov began championing Corvette's eventual configuration transition more than 50 years ago. As a result, numerous mid-engine concepts were built and tested, with a few nearly being greenlighted for subsequent production runs.
The following are 5 of the most notable mid-engine concepts that predated the C8 Corvette.
1960 CERV I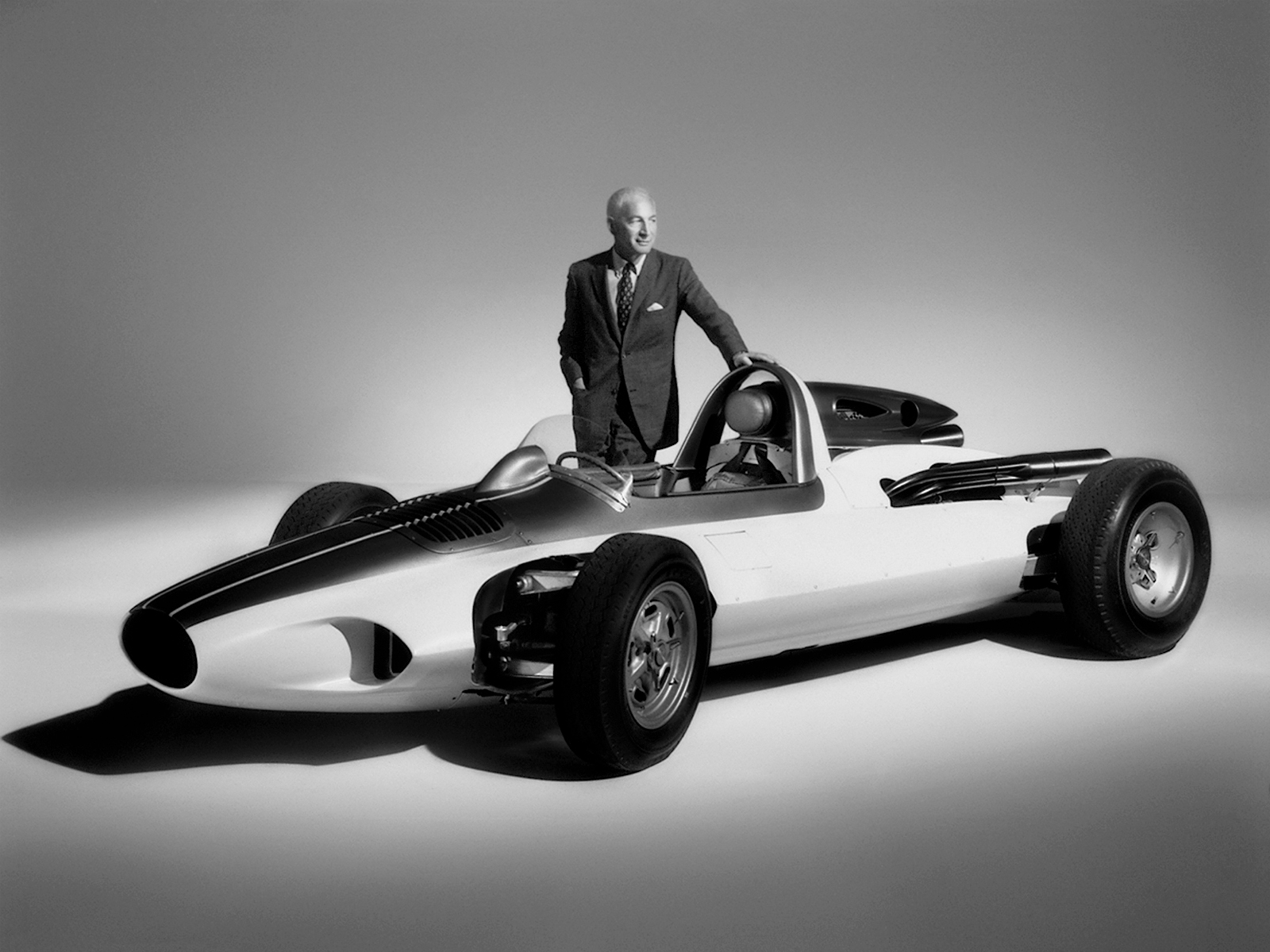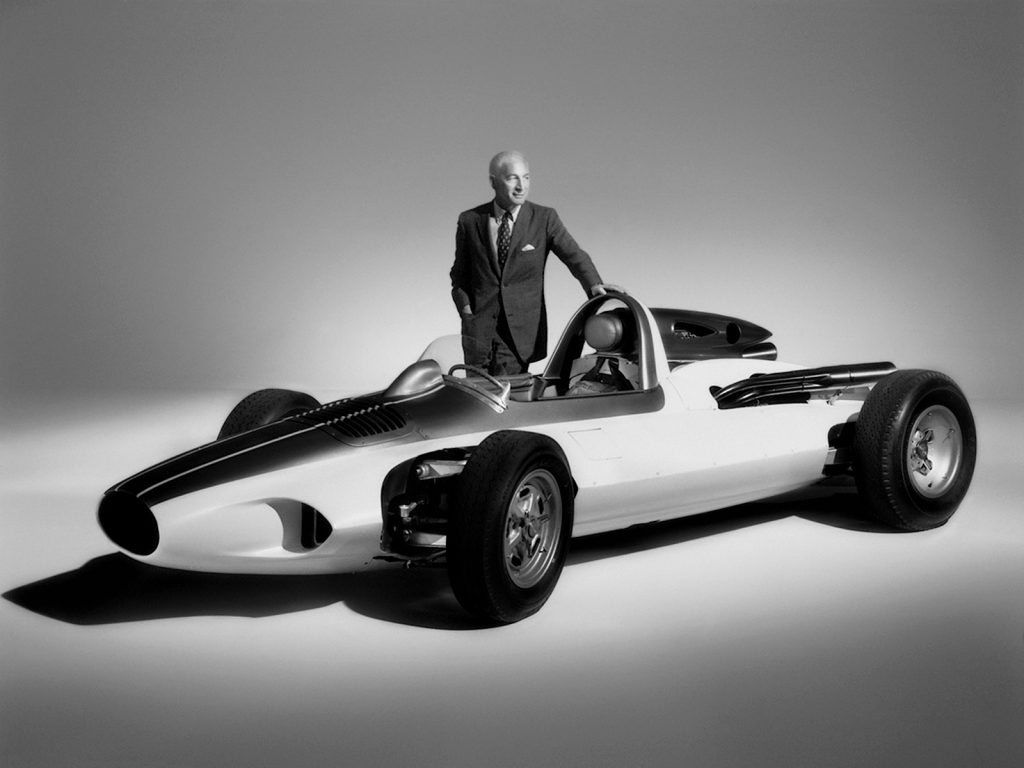 Arkus-Duntov was a man seemingly inspired by all that he observed. A natural problem solver at heart, Dutov was known to pick apart issues discovered during testing of previous conceptual vehicles, as a way to rectify these concerns in the future. This is a characteristic that is perhaps best highlighted by Duntov's design of his CERV I concept.
The CERV I (Chevrolet Engineering Research Vehicle) was first of the famed engineer's mid-engine concepts, which is said to have been developed in response to cockpit-heat problems that plagued his earlier Corvette SS concept.
Nicknamed the Hillclimber, Duntov designed the CERV I with aspirations toward conquering the Pikes Peak Hill Climb. The CERV I was originally powered by an experimental aluminum-block 353-hp 4.6-liter V-8, though it would be fitted with several various engines throughout the years. Duntov's concept would be used extensively for suspension and handling development, as well as to showcase the viability of its mid-engine configuration.
1964 CERV II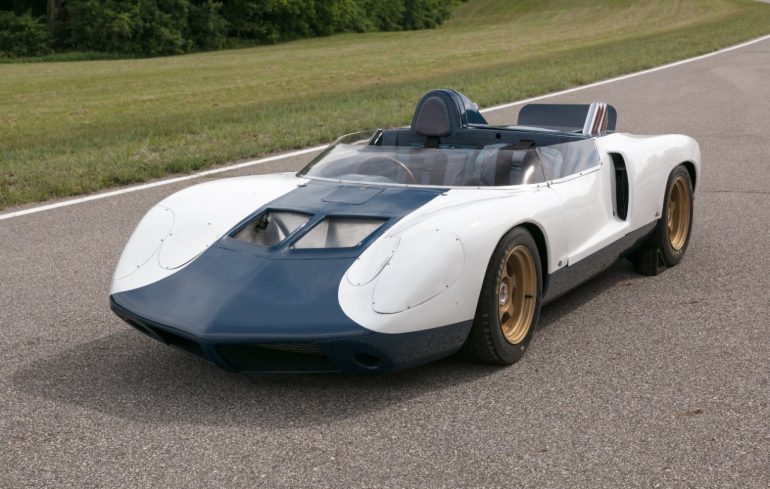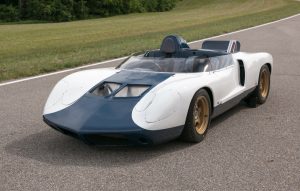 By the early 1960s, Arkus-Duntov had become increasingly insistent upon transitioning the Corvette into a mid-engine sports car. However, few within the upper-echelon of GM shared in his enthusiasm. Undeterred, Duntov forged ahead in drawing up plans for a new, reenvisioned mid-engine concept. This concept, known as the CERV II, was poised to serve as GM's response to the Ford GT40.
Duntov initially planned to build 1 CERV II prototype, as well as 6 individual race cars. He intended for the CERV II to compete within several prestigious endurance events, in a bid to secure performance credibility for the Corvette and GM's design efforts as a whole. However, these dreams were dashed, on the behalf of GM's continued compliance with the AMA's ban on factory-backed racing.
Powered by a 490-hp Hilborn fuel-injected, 6.2-liter aluminum-block V-8, and a custom Duntov-inspired all-wheel-drive system, the CERV II spent much of its life as a test car within GM's R&D program. Data collected from subsequent testing at GM's Milford Proving Grounds was used in later Corvette suspension development.
1968 Astro II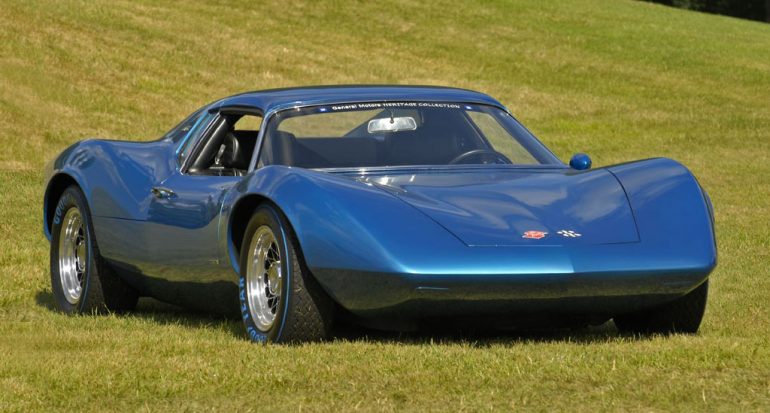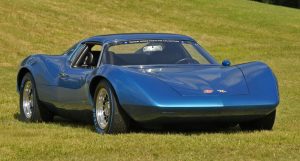 As time progressed, and the 1960s wore on, Duntov continued to petition top GM brass, in hopes that they would finally greenlight a mid-engine Corvette concept for production. On more than one occasion, his wish was almost granted. One such instance was in the case of XP-880, also known as the Astro II concept.
The Astro II featured a reverse-mounted, 400 HP 427 cubic-inch big-block V-8, paired to a Pontiac Tempest two-speed automatic transaxle. The vast majority of components used when building the Astro II were sourced from GM stock. This was said to have been planned by Duntov, in an attempt to make such a build more feasible, therefore increasing its odds of being sent to production.
By all accounts, the Astro II came extremely close to becoming the new face of the Corvette line. However, GM ultimately stifled such an idea, as the Corvette was already selling exceptionally well in its current form. Transitioning the Corvette to a mid-engine layout during this period of high sales, was deemed to be "too risky."
1986 Corvette Indy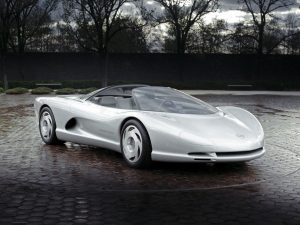 Though Arkus-Duntov had retired more than a decade prior, those within GM's design department still felt as if his mid-engine concept had merit worth exploring. In 1986, the mid-engine groundwork laid by Duntov was paired with futuristic styling, and numerous technological advances to produce the Corvette Indy Concept.
The mid-engine Corvette Indy was powered by a 2.65-liter engine borrowed from GM's Indy car program, and featured a Lotus-designed suspension system. Rather than relying upon standard shocks and springs, this suspension system utilized a series of microprocessors to determine wheel position, based upon acceleration and braking values.
While the Corvette Indy was well received by the public, the project simply proved to be overly cost-prohibitive. Top GM brass felt that the Indy's sales would suffer, due to the absorbent cost of manufacturing that would be passed onto consumers.
1990 CERV III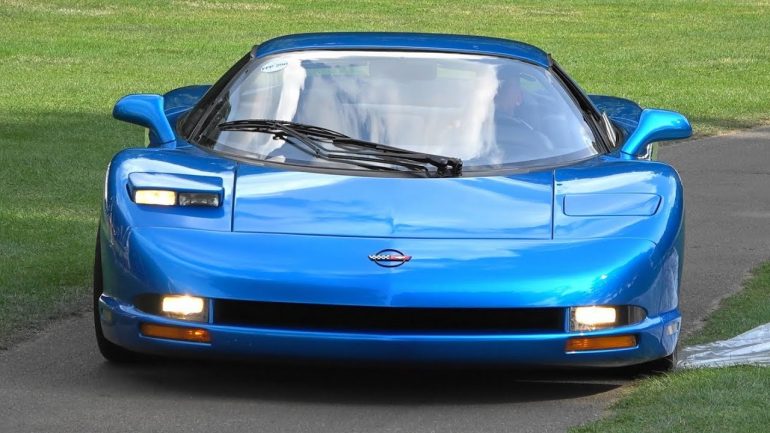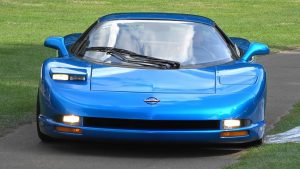 Borrowing from the namesake of two prior Arkus-Duntov inspired mid-engine concepts, the CERV III was unveiled to the public in 1990. This experimental vehicle maintained many of the same futuristic styling cues showcased by the Corvette Indy before it.
Much of the CERV III's appeal surrounded its robust performance characteristics. This mid-engine concept featured a twin-turbo, quad-cam, 32-valve 5.7-liter V8, which was capable of mustering 650 horsepower and 655 lb.-ft. of torque. The CERV III's top speed was estimated to be in excess of 220 MPH, with 0-60 MPH times just north of 4-seconds.
Much like the Corvette Indy from four years prior, the CERV III was dismissed as a candidate for production, due to its steep estimated production cost. Those with ties to the CERV III design program, have gone on record as stating that the revolutionary mid-engine concept would have commanded a retail price of $400,000, in its production form.