Who Was Zora Arkus-Duntov?
Though it is certainly difficult to imagine today, some 65 years ago, the Corvette was well on its way to being discontinued after only two years of production. Upon its release, the Corvette rode an initial wave of popularity that died as quickly as it began.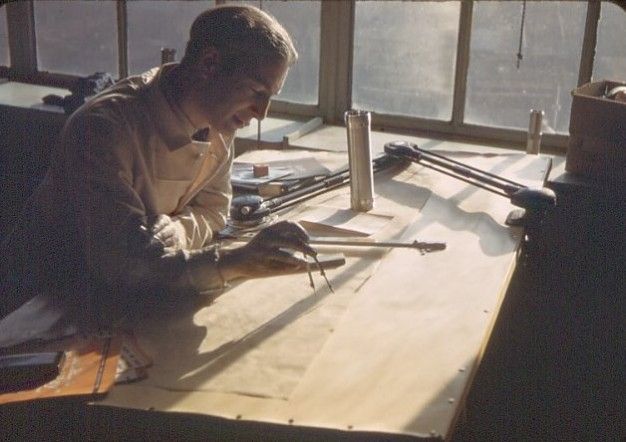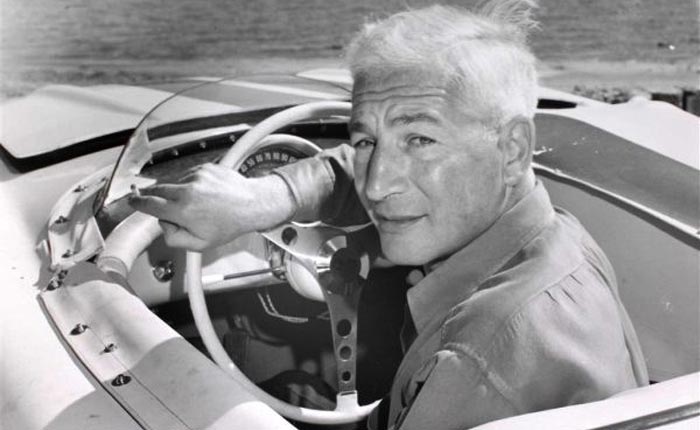 By 1954, critics were relatively unamused with the American sports car's not so sporty performance. At the heart of the Corvette was the "Blue Flame," an anemic inline-six powerplant that did well to muster 150 horsepower.

The public's relative disinterest came as little surprise to then assistant staff engineer, Zora Arkus-Duntov. After all, Duntov had pointed out the Corvette's less than impressive performance attributes a year earlier, in the very letter to Chevrolet Chief Engineer, Ed Cole, that left a sizable enough impression to warrant his immediate hiring.

It should likely have come as no surprise then that Duntov would go on to pen a second memo only two years later, titled "Thoughts Pertaining to Youth, Hot Rodders, and Chevrolet."

In this memo, Duntov outlined his ideology that the Corvette must exude performance appeal, in order to find favor with consumers of a younger age demographic. Top Chevrolet brass took note, and the Corvette became the benefactor of an optional 195 horsepower 265 cubic-inch, small-block V8. This addition has more often than not, been cited as the Corvette's saving grace.


Bringing a Vision to Life: One Piece at a Time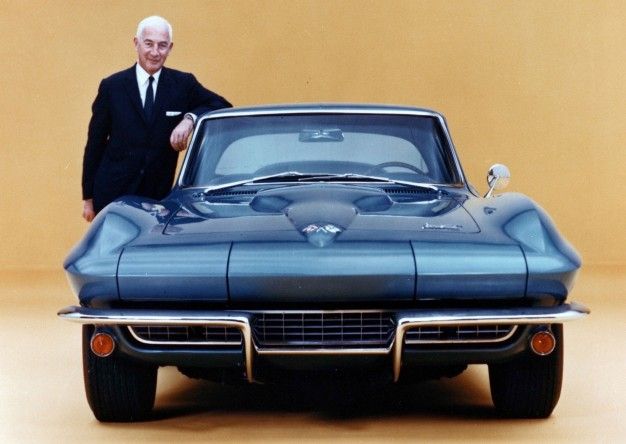 Throughout his 22-year employment with GM, Arkus-Duntov was as decisive a developmental force as the Corvette world has ever seen. One never to be reluctant, Duntov's level of self-confidence in the area of continual design and development, pushed America's sports car past the realm of conformity, and into untouched frontiers.

Aside from pioneering the Corvette's transition to small-block V8 power, Duntov's name is tied to a list of engineering accolades that are as broad in scope, as they are far-reaching. Promoted by GM to Director of High-Performance vehicles in 1957, Duntov wasted no time getting down to business. The 1957 production year saw the unveiling of Duntov's Rochester Ramjet Fuel Injection system, which was available for purchase as an option, as well as the high-lift camshaft which bore the legendary engineer's name.

Duntov also championed such Corvette design and developmental milestones as the use of stiffer frames, 4-wheel disc brakes, and independent rear suspension. Finally in 1967 Chevrolet promoted Duntov to Chief Corvette Engineer, a role that he would retain until his eventual retirement in 1975.


A Prototype Pioneer
Duntov was known for his relentless drive toward the betterment of the Corvette. Even during the Corvette's highest of highs, Duntov was never quite satisfied. In a bid to verify the validity of his conceptual designs, Duntov became quite prolific in his design of prototype cars. However, one could also argue that many of these builds also doubled as an outlet for the late engineer's constant obsession with all things racing.

Some of Duntov's most recognized concepts included the SR prototypes, magnesium bodied SS Corvette, CERV I & CERV II prototypes, and the famed Grand Sport racers. Many of these early concepts experienced varying degrees of competitive success. However, GM's voluntary compliance with the 1957 AMA ban on factory-backed racing forced many of Duntov's race-inspired concepts out of the limelight, and off of the track.

GM's continual reluctance to break from the agreed-upon terms of the AMA racing ban served as a continual point of friction between Duntov and top GM brass for many years. Duntov, who was heavily inspired by the European racers of the day, felt strongly that little could bolster the Corvette's sales as rapidly as on-track dominance over its foreign competitors.
A Glimpse Into The Future
Throughout his career, Arkus-Duntov became increasingly transfixed on the idea of transforming the Corvette into a mid-engine racer. Heavily influenced by the dominance of European racers across nearly every endurance circuit, Duntov campaigned relentlessly in a bid to gain the necessary approval to push the Corvette's engine rearward. However, GM's official stance reasoned that there was no need to make any significant changes to the Corvette, as its sales had continued to reach staggering levels in its current form.

This did not stop Duntov from building several mid-engine prototypes, of which the Astro II (XP-880) was the first. The Astro II bore a striking resemblance to the Corvette, yet featured a true mid-engine layout. Many automotive historians agree that the Astro II could have been put into production with relative ease, after a few minor adjustments, due primarily to its use of widely available components.
The Godfather
Though Arkus-Duntov passed away in 1996, and was never able to see his dream of a production mid-engine Corvette come to fruition, his indelible mark on the C8 can be felt by all who drive it. Duntov's vision and unwavering devotion to perfection has shaped the Corvette into the indisputable king of American performance that it is today. While his time at the draft board has forever drawn to a close, Arkus-Duntov's legacy only continues to grow.