1964 CERV II Corvette
The 1960s were an ever-changing time for the GM design team, and in the automotive industry in general. New and experimental designs were on the horizon, and ambitions toward creating a lighter, faster, and more efficient racer ran rampant. One engineer, in particular, Arkus-Duntov, was fueled heavily by these ambitions. Duntov felt strongly that the Corvette's ultimate path to continued success and popularity would stem from consistent dominance on the track.
This led Duntov to pour himself into numerous race-inspired creations throughout the years, including the Corvette SS, Corvette Grand Sport, and perhaps his most radical creation, the CERV I concept and development car. However, by the mid-1960s, he was again ready to up the ante in the development of performance-driven concept vehicles.
Duntov, heavily inspired by European performance cars and racers of the era, had become increasingly fixated on the idea of integrating a mid-engine powertrain into production Corvettes. This fixation led to the creation of the mid-engine CERV I concept in 1959, which was highly touted by Duntov and his fellow engineers, but never truly achieved any substantial level of racing success.
Undeterred, Duntov and his team set forth to design and build the next evolution of their prior mid-engine concept, which would ultimately serve as a predecessor of today's mid-engine C8 Corvette.
Setting the Stage
When setting out to design the CERV II concept, Duntov held high aspirations for racing greatness. This was a recurring theme in nearly every one of Duntov's conceptual designs. Even the CERV I concept that came before was built with the intent of taking on the Indy racing circuit, as well as the Pikes Peak Hill Climb.
From the onset, the CERV II was built with a different purpose in mind. Duntov was captivated by endurance racing, and the cars which thrived under these demanding circumstances. He saw the CERV II as Chevrolet's opportunity to find dominance within the endurance racing sector, toppling giants like the Ford GT40 and Ferrari. Though lofty to say the least, Duntov felt this goal to be attainable in nature, and saw a mid-engine racer as the path to victory.
From the beginning, the CERV II concept was to initially feature an aerodynamic coupe-style design, though this idea would later be abandoned in favor of an open cockpit. Plans were also made to build a total of six such concept vehicles, three of which would be dedicated racers, while three would be maintained as back-up test and performance vehicles.
Duntov and his team felt that by producing a total of six cars, the CERV II would be a sustainable venture, in the field of endurance racing. As the design process soldiered on, spirits were high, and talk of conquering historic distance races such as Le Mans and Sebring grew. However, Duntov was all too aware of one serious roadblock that stood between his CERV II mid-engine concept, and success on the track.
In 1957, the bulk of American auto manufacturers had voluntarily agreed to terms of the AMA (Automotive Manufacturers Association) ban on factory-backed racing. GM had vowed to participate and operate within the terms of this ban. By this point, Duntov had tested GM's resolve toward their adherence to this ban. Throughout the years, a number of Duntov's race-inspired projects had met their ultimate demise at the hands of GM's reluctance to deviate from full compliance.
However, Duntov was now armed with a strategy to circumvent the AMA oversight with which he had previously been saddled. The CERV II would be entered in races by independent teams, instead of by Chevrolet itself. In essence, all CERV II racers would be maintained with full support by Duntov and his team, without any published or acknowledged agreement of doing so.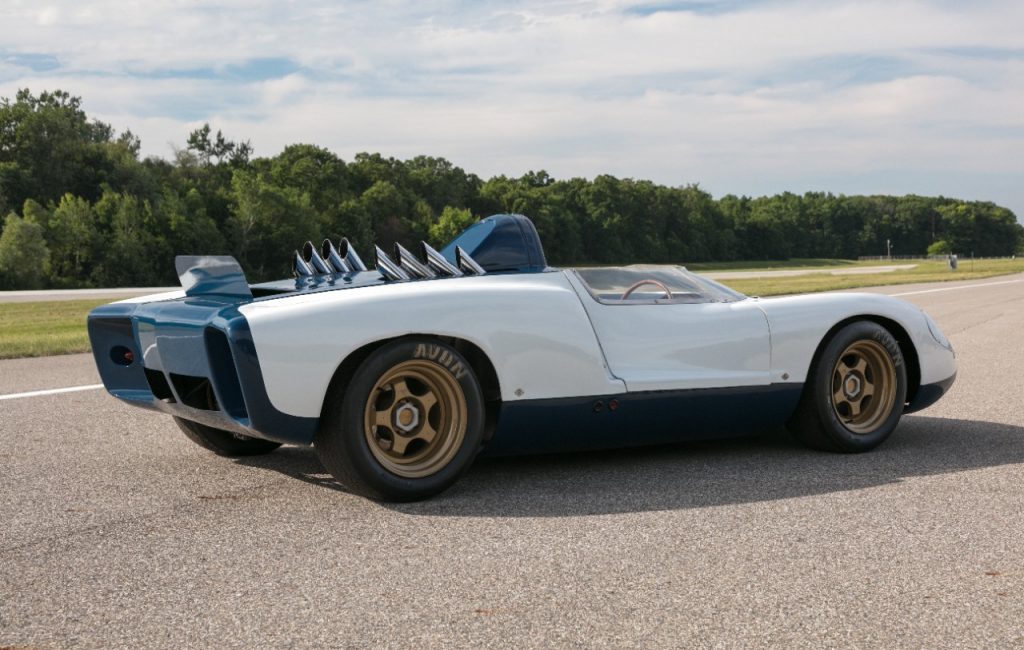 Mid-Engine Innovation Reimagined
Although initial plans had designated that a total of six CERV II concepts would be built, only one such car would ever be produced. When production began on the sole CERV II concept, the previously specified closed coupe body design was forgone, as Duntov's team instead settled on an open-top rendition.
Outside of the CERV II's mid-engine design, the car served as a hotbed of innovation on numerous fronts. Duntov felt that the addition of an all-wheel-drive system would assist the CERV II in its bid for on-track dominance. This was accomplished through the use of two automatic transmissions, with one residing in front of the engine, and one behind.
The CERV II's powerplant consisted of a specialty 6.2 liter, overhead cam V8, which was outfitted with a Hilborn fuel injection system. This engine proved to be robust, even by today's standards, turning out an outstanding 490 horsepower, and was said to have produced 0-60 MPH times of just under 3 seconds.
In subsequent testing at GM's Milford Proving Grounds, the CERV II posted speeds in excess of 200 MPH. All seemed right in the world of GM design and development, as it was indisputable that the CERV II would indeed be poised to take on the likes of the GT40 and Ferrari, just as intended.
Dashed Racing Hopes and Continued Development
In a twist of fate that is all too familiar within the Corvette's history, the CERV II's shot at endurance racing glory was cut down before it ever began. Despite prior approval by Chevrolet General Manager Bunkie Knudsen, and Duntov's valiant attempt at keeping a low profile, word came down from top GM execs that there would, under no circumstances, be any further attempts to assist, or aid in racing endeavors.
While this effectively ended the CERV II's racing career, it did not stop Duntov from using the car on a continual basis within R&D department operations. During the following years, the CERV II made an untold number of laps around the Milford Proving Grounds, logging many miles in the name of research.
Then in 1969, the CERV II would be fitted with an all-new, 427 cubic-inch V8 engine, that would be dubbed the ZL1. This engine produced a whopping 550 horsepower and was capable of 0-60 MPH times of 2.5 seconds.
However, by 1970, further development of the CERV II had come to an end. The car was ultimately warehoused and sold soon after to racer Briggs Cunningham's museum in Southern California. In the years to follow, the CERV II found itself in the hands of private collectors, where it changed ownership several times.
The CERV II was last sold in November of 2013, at RM Sotheby's New York auction. When bidding closed, the historic GM concept car once again changed hands, this time for a sum of $1,100,000.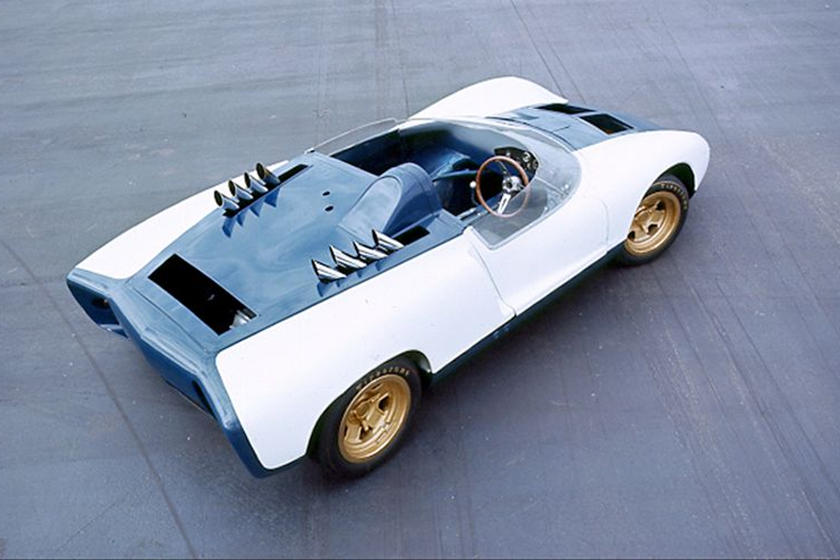 Coming Full Circle
Though the CERV II never reached the racing success for which it was destined, and never reached its specified production count, every 2020 Corvette that rolls off of the Bowling Green assembly line embodies the advancements found within this revolutionary car. Now more than ever, we have come to view the CERV II concept as that of history in the making.