The busiest shopping season of the year is upon us, as Christmas is now little more than three weeks away. This sends many on a frantic search for the perfect gifts to present to those that they will be spending the holidays with.
Luckily, if you plan to be in the company of a Corvette owner or enthusiast in the weeks to come, there are a near-endless number of Corvette related gift ideas for one to choose from. Any such gift is sure to be met by a jolly smile, from anyone who is a true fan of America's sports car.
The following are 5 gift ideas that any die-hard Corvette enthusiast is sure to love.
Corvette Bar Stools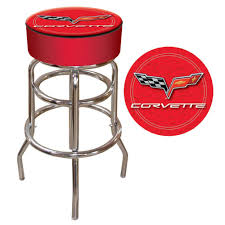 What could go more perfectly in a Corvette owner's man-cave than a Corvette bar stool? For those that live, breathe, eat, and sleep all things Corvette, there is something unmistakably special about sipping on your cold beverage of choice, while seated on a Corvette bar stool.
A variety of Corvette related bar stools are available on the internet, and can often be purchased for a reasonable price. These stools can also be purchased in complete sets, to furnish an entire at-home bar.
Corvette Neon Wall Clock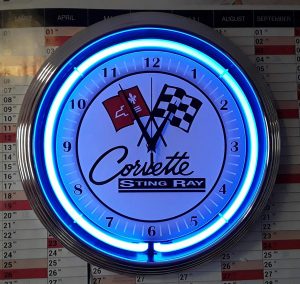 During the earliest days of the Corvette, Jukeboxes and neon signs were all the rage. While these items are not typically considered standard decor in most diners in the modern era, the nostalgia surrounding such relics still exist. Therefore, it stands to reason that a Corvette-themed neon wall clock would make a fine addition to any Corvette owner's garage or man-cave.
A quick search of the internet will reveal that clocks of this nature are nearly as numerous as the seconds in a day. Many clocks of this style can be purchased for less than $100 and should be well received by anyone lover of all things Corvette.
Corvette Die-Cast Collectibles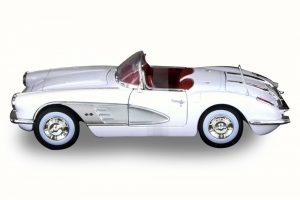 As children, most boys grow up playing with toy cars to pass the time. In the process, many envision what it would be like to sit behind the wheel of such a car. While we all reach adulthood and eventually grow out of playing with toy cars, one never gets too old to collect die-cast scale replicas of their favorite vehicle.
For most Corvette owners, a miniature die-cast collectible version of their own personal Corvette would be a prized possession. Thanks to the ever-increasing availability of such collectibles, one can easily locate a scaled-down version of most any Corvette that has ever been produced.
NCM Motorsports Park Gift Certificate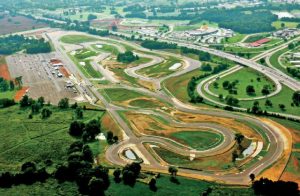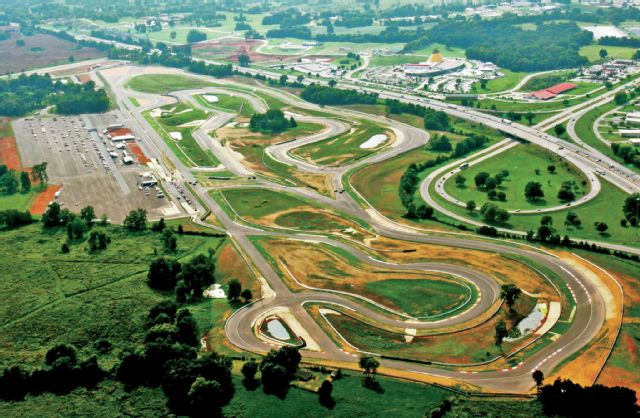 For those who love the Corvette, there are few destinations of interest, as worthy of a visit as Bowling Green, Kentucky. Bowling Green serves as the Corvette capital of the world and is home to several notable Corvette related attractions. One of the most noteworthy of these attractions is the National Corvette Museum's Motorsports Park.
The NCM Motorsports Park offers gift certificates for multiple on-track activities, including Corvette hot-laps, Corvette touring, and the Corvette Experience racing class. Any Corvette enthusiast is sure to appreciate a gift certificate to one or more of these on-track adventures.
Ron Fellows Driving School Tickets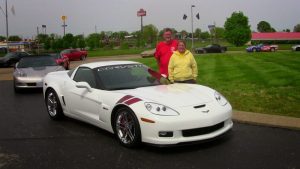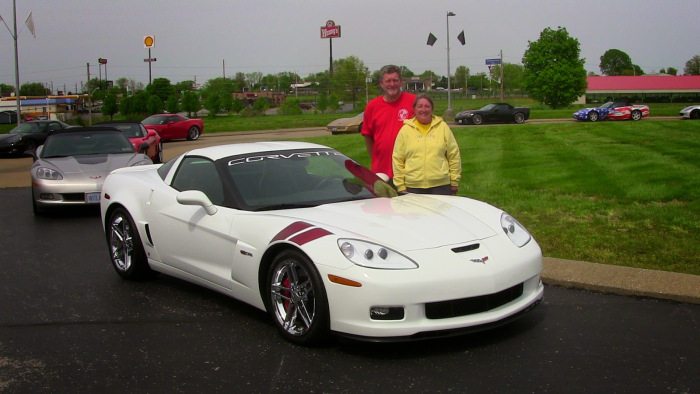 Ron Fellows is a name that needs no introduction in the world of Corvette Racing. Fellows is a charter member of the Corvette Race Team and a renowned driver in his own right. Now, Fellows is sharing his racing expertise with Corvette enthusiasts the world over, at his Spring Mountain Performance Driving School.
There are few gifts as memorable for the avid performance buff, as a voucher for one-on-one instruction from a true luminary of Corvette Racing. Such an experience will surely be remembered and will be looked back upon fondly, for years to come.