1963 Corvette Original Television Commercial
This 1963 Corvette Stingray TV spot shows the transformation of the Corvette from a moderately well-received concept car in 1953 to a true sports car just a decade later!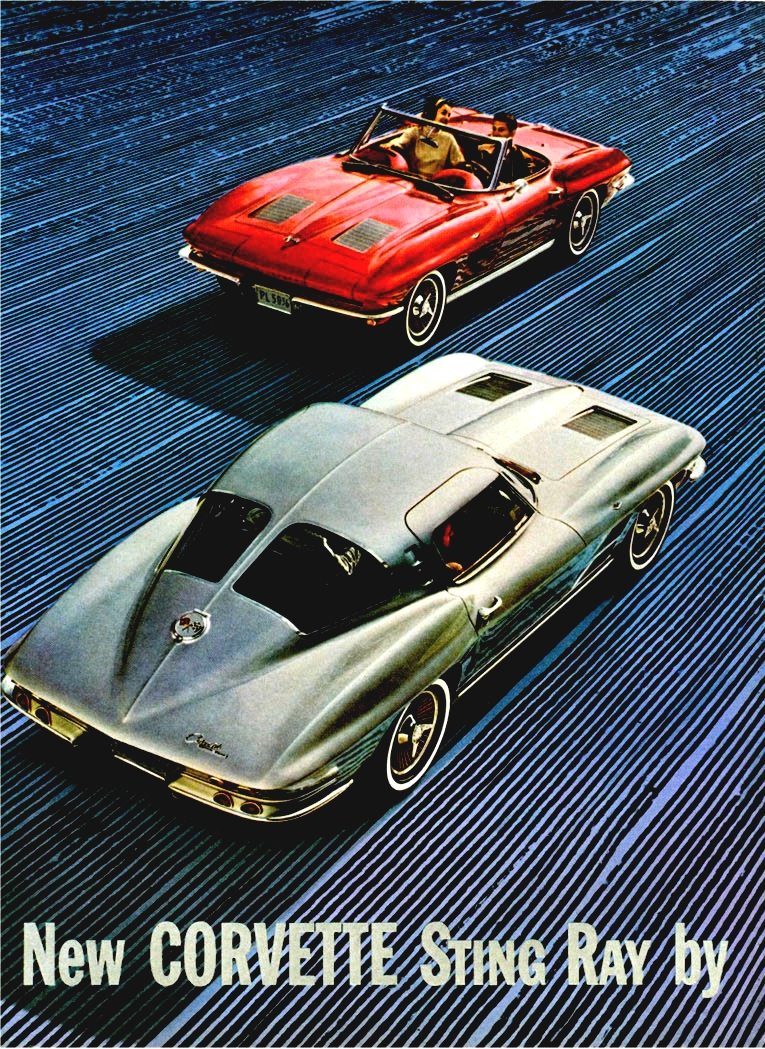 "The Stingray has a chassis and suspension system years ahead of contemporary sedans.  Bold in concept, thoroughly tested, meticulously manufactured, handling has been vastly improved.  The car is much more stable at any speed, and thus safer.  Chevrolet engineers assigned to the Corvette project have done an outstanding job."   From 1963 Car Life Magazine – Awarded the 1963 Corvette Stingray for Engineering Excellence.
Over a period of just ten short years, the Chevrolet Corvette was transformed from a sporty-looking car that lacked any real character into a machine that everyone recognized as "America's Sports Car."   This transformation did not happen by chance.  It took the talent and creative imagination of Zora Arkus-Duntov, Ed Cole and Bill Mitchell (along with the rest of the Corvette design and engineering teams) to transform the Corvette into one of the most sought after and respected cars of its day.
By the early 1960's, automotive enthusiasts were demanding uncompromising, high-performance vehicles that were equally viable on the interstates as well as the racetrack. Unfortunately, "racetrack-ready" cars could not be officially produced by General Motors due to a mandatory "racing ban" placed on the automotive manufacturer by the AMA (Automobile Manufacturers Association). Despite this, Duntov and his team were still able to manufacture a Corvette that would compete with the staunchest competitors from around the world.
The 1963 Corvette "Stingray" (so named after the second-generation Corvette-prototype (whose design cues were taken from an actual stingray)) was considered a huge step forward from even the last of the first-generation Corvettes.  Featuring a variety of engine and performance options, this new Corvette was built to provide a unique and exciting driving experience.  And, for those that could not afford one, these showroom beauties helped promote the entire Chevrolet line, which translated into big financial gains for Chevy dealers across the country.
1963 Corvette Ads