C1 Corvette – "Birth Of A Legend"
The need to design and develop an American made sports car really began at the end of World War II. American servicemen, still stationed overseas in England, were able to sample the joys of driving in the MG Sportscar. Developed in 1923, Morris Grate's compact TC was crude, cramped, and powered by a tiny 1250cc engine – yet it produced quite a stir – and was a lot of fun for guys to drive and for the girls to be driven in.
| | |
| --- | --- |
| Generation: | C1 Corvette |
| Body Styles: | 2 Door Convertible |
| Total Years of Production: | 1953-1962 |
| Designed by: | Harley J. Earl |
| Total C1 Corvettes Produced: | 69,015 (1953-1962) |
| C1 Model Years | 1953, 1954, 1955, 1956, 1957, 1958, 1959, 1960, 1961, 1962 |
Because of the popularity of the MG, other British sports cars soon followed and began finding their away across the pond to the United States, including the Jaguar XK 120, the Triumph TR, and the Austin Healey.  It seemed that the British automotive market had found a marketing niche that no American car companies could match – that is, until Harley Earl decided to take on the challenge of designing an all-new sports car.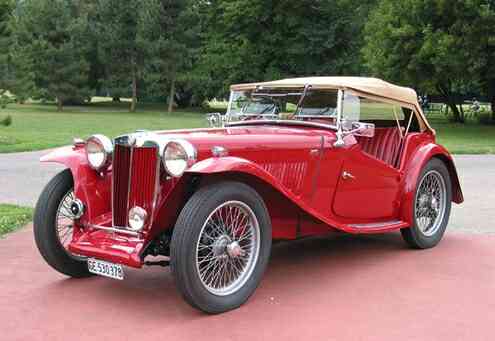 Harley J. Earl, founder and head of General Motor's Art and Colour Section, the American auto industry's first in-house styling department, virtually invented the "dream car" with his renowned Buick Y-Job concept, first displayed in 1938.
Throughout much of the late 1930's and 1940's, Earl continued to invent and re-invent the conceptual dream car – opulent machines that were an extravaganza of chrome, fins, and curving lines that became immediately recognizable as some of the finest showpieces in the industry.
In early 1951, Earl designed the amazing Buick Le Sabre, a car which incorporated styling details of the Lockheed P-38 Lightning, and a car that was an outward reflection of Earl's love for dramatic lines and styling details.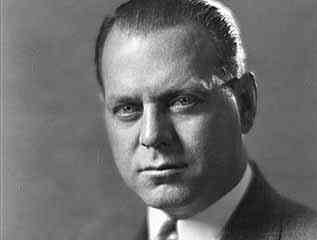 Earl's work proceeded under the codename "Project Opel."  Because of the very real concerns surrounding a potential breach in security, the site where Earl's team worked feverishly on this car was restricted to just a chosen few.
It was at this phase of the project that Edward N. Cole, a brilliant engineer who had transferred from General Motor's Cadillac Division to Chevrolet, took over the role of chief engineer on this project. In addition to Cole's assignment to the project, Earl also sought out Robert F. McLean, a young sports-car enthusiast with degrees from Cal Tech in both engineering and industrial design.
McLean was given the challenging of more fully conceptualizing Earl's preliminary designs by coming up with the basic mechanical layout for "Project Opel."
McLean decided early on to ignore convention and conceptualized the car from the back forward, starting at the rear axle as a reference point.
He designed each component – from the back axle, the passenger compartment, the front bulkhead, and the front axle – as close to the ground as possible in order to achieve the low lined, ground-hugging profile that Earl had desired.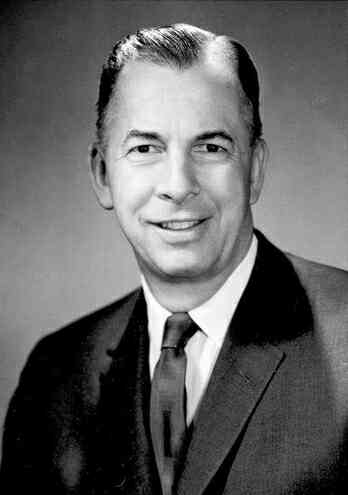 The driver and passenger would sit pretty much on the floor and the car would have a roofline of only 47 inches – which was very low in that era of automotive manufacturing.
Further, his goal was to develop a car that had a balanced 50/50 weight distribution  which was most desirable for superior sports-car handling.   Other criteria that were a requirement for a sports car  included a cruising speed of over 70 miles per hour, a weight-to-power ratio of better than 25 to 1,"ample brakes, and good handling qualities".
Earl turned to fiberglass for the basis of his car's exterior, although early models/concepts called for the then conventional steel body.  While fiberglass would offer his team of designers greater flexibility to create and mold the very complex shapes and curves that Earl loved, it also posed  some real concerns – would fiberglass provide adequate structural strength and would it work in mass production?
The first of these questions was "answered" quite unintentionally.   Chevy had built a full size convertible (of which Edward Cole had been a member of the design team) with a fiberglass body. This car, designed and fabricated strictly for investigative research and development purposes in early 1952, was slated to be studied during high speed testing at GM's Milford proving grounds.
During one of his runs, the driver accidentally rolled the car but managed to escape without injury.  Similarly, and quite astonishingly,  the car's body suffered no major damage.  This single event convinced Earl that fiberglass would form the shell of his dream car.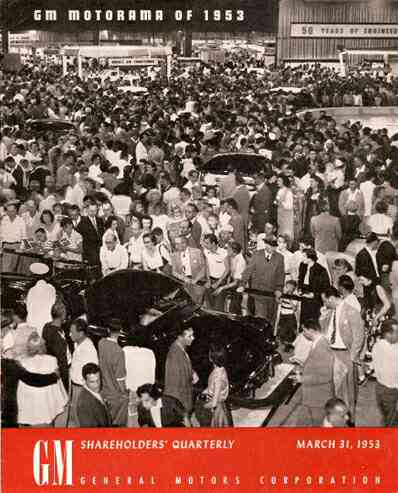 Earl began aiming to have this new concept car ready for the 1953 Motorama, which was to be held in January at New York's Waldorm-Astoria Hotel.
In the postwar prosperity of 1949 America, General Motors had introduced its first Motorama to the American public, an all-out extravaganza that turned the marketing of new cars and designs into a cultural event of national proportions.
Having already had great success at the 1952 Motorama with his Le Sabre, Earl recognized that the response of the public to his new concept car might serve as the catalyst to move it beyond merely concept and into production.
With a deadline now driving them, McLean and the team of Chevrolet engineers continued to work incessantly to find production chassis and drivetrain components that would be compatible with the developing fiberglass body.
The need to use off-the-shelf hardware was crucial as the Motorama was rapidly approaching.  Ultimately, the chassis had to be completely redesigned to make the car more rigid.
Also, McLean wanted to position the engine behind the front axle instead of over it. In addition, an open or Hotchkiss drive was used in place of the traditional torque-tube drive – a first in Chevrolet history.  Other
firsts included the use of conventional leaf springs located on the rear axle but positioned outboard of the main frame rails for added stability, higher shock rates in the front suspension with larger diameter anti-roll bars, a quickened 16:1 steering ratio, redesigned steering arms and a steering wheel that measured an inch smaller than on production Chevys.
DID YOU KNOW:  The original front emblem and horn button on the "Autorama" show circuit Corvette featured crossed American and checkered flags. It was later discovered that using an American flag on a product trade mark was against the law and the emblem was changed shortly before the New York Motorama.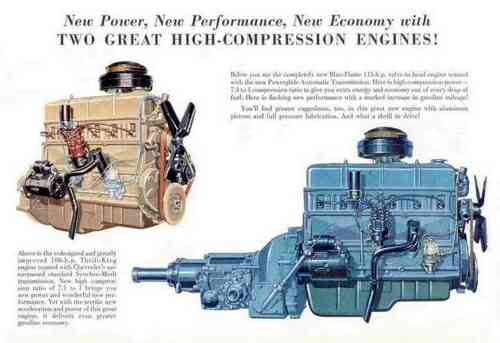 Earl was tasked with finding an engine that was worthy of a true sports car.  Although his efforts were nearly fruitless, the engine that was selected for Earl's new concept car was the tried-and-true 235.5 Cubic Inch Overhead Valve Six cylinder engine.
This engine, known within the industry as the "Stovebolt Six" produced a mere 115 horsepower  (without modification).  Of course, like the rest of the car, the engine received a complete facelift, receiving a high lift, long duration camshaft, solid valve lifters, dual valve springs and cast-iron pistons for increased durability.
The head castings were modified to produce an increased compression from 7.5:1 to 8.0:1.  Water pump flow capacity was increased and the pump itself was relocated to allow for a larger, four-blade fan to be installed that would still clear the low hood line.
The "Blue Flame 150"
Triple Carter "YH" sidedraft carburetors were installed, each feeding a pair of cylinders through a separate choke. In all, the various changes resulted in a modified 235.5 C.I. engine that was capable of producing 150 Brake Horse Power at 4500 rpm, although the engine itself was capable of revving quite a bit higher than that.
This engine would come to be known as the "Blue Flame 150." Still, resolving the engine dilemma was only part of the equation.
In the concept car that was about to show at Motorama, a controversial decision was made to use a two speed automatic transmission (instead of a manual transmission (which was already considered by most to be the norm for sports cars.))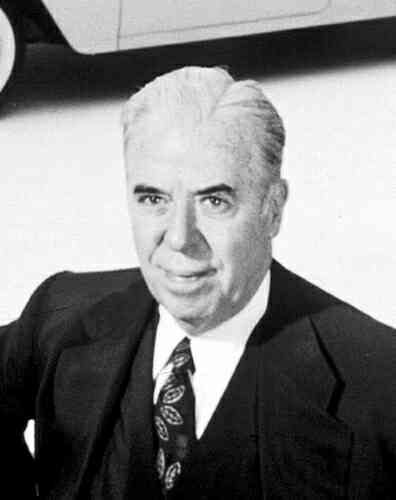 GM engineers insisted that the decision was made because none believed that GM had a manual gearbox that was strong enough for the fortified engine. Theoretically, the car would be capable of around 110 miles per hour top speed.
As Edward Cole was the chief engineer for the Chevrolet Division of General Motors,  he was one of the first to see Earl's new fiberglass-bodied concept car.  Enraptured by it's appearance,  he enthusiastically promised to support Earl in his efforts to win production approval of this new vehicle.
This support went all the way to the 14th floor executive suite of General Motors.  There, Earl met with GM company president Harlow Curtice and Chevrolet Division general manager Thomas H. Keating.
He took the pair of a walk around tour of a full scale model of the concept car and convinced both that this car was going to be profitable product because it could be produced cheaply using mostly stock Chevrolet mechanics, but it would be striking enough to draw people into the showrooms, even if the end result was that it helped increase the sales of other Chevrolet models by bolstering Chevrolet's sedate family car image
His persuasiveness worked.
The car was approved as part of the 1953 Motorama show. At the same time, it was decided that the engineering staff should work on the car with a view to eventual production and would proceed as Project EX-122, with the final go/no go decision to be based largely on showgoers reactions.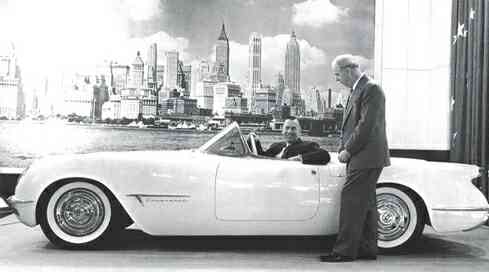 In late 1952, the Motorama show only a couple month away, Chevrolet executives began the process of naming their newest dream car.
Although nearly 300 proposed names were suggested, it was Myron Scott, Chevy's assistant advertising manager, that suggested the name "Corvette".
Defined as "a type of small, agile, 19th century warship," the name implied speed, strength and maneuverability and was a perfect representation of the powerful and agile sports car that so many had worked to design.
The concept Corvette was a runaway success at it's 1953 Motorama debut, and the  response it received was staggering.
The car, finished in gleaming Polo White with a bright Sportsman Red interior and trimmed with chrome flourish, immediately generated such an incredible buzz, (with people asking "when will it be available at my local Chevy dealer?"), Chevrolet decided to start building production model Corvettes as soon as it was possible to do so.
Amazingly, it took GM less than 6 months to fabricate the necessary tooling and begin production of the first Corvettes and they were able to roll out the first cars later that same year as 1953 models.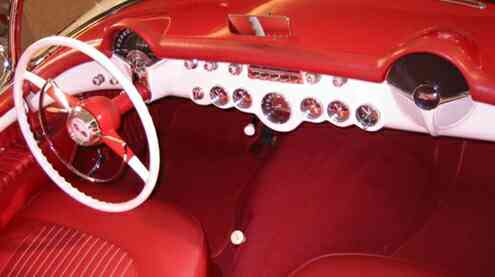 With the exception of a few, minor updates, the Motorama Concept Corvette went to production with it's styling virtually unchanged.
The car had a uniquely masculine, muscular, almost predatory look.  In short, it was stunning.  The fact that Earl's original Corvette was unmolested by the recommendations of shareholders or corporate leaders within GM – something that was as unheard of then as it is today – is proof positive of the sheer genius behind Earl's design.
Further, it has made owning an original 1953 Corvette all the more appealing to collectors and enthusiasts, as it is not only the first production Corvette ever, but an accurate reflection of the original conceptual design that Earl created and presented to GM (and the public) for consideration and approval.
In the days that followed the Motorama, the Chevrolet Corvette – the first true American sports car – was born.
C1 Corvette Research by Model Year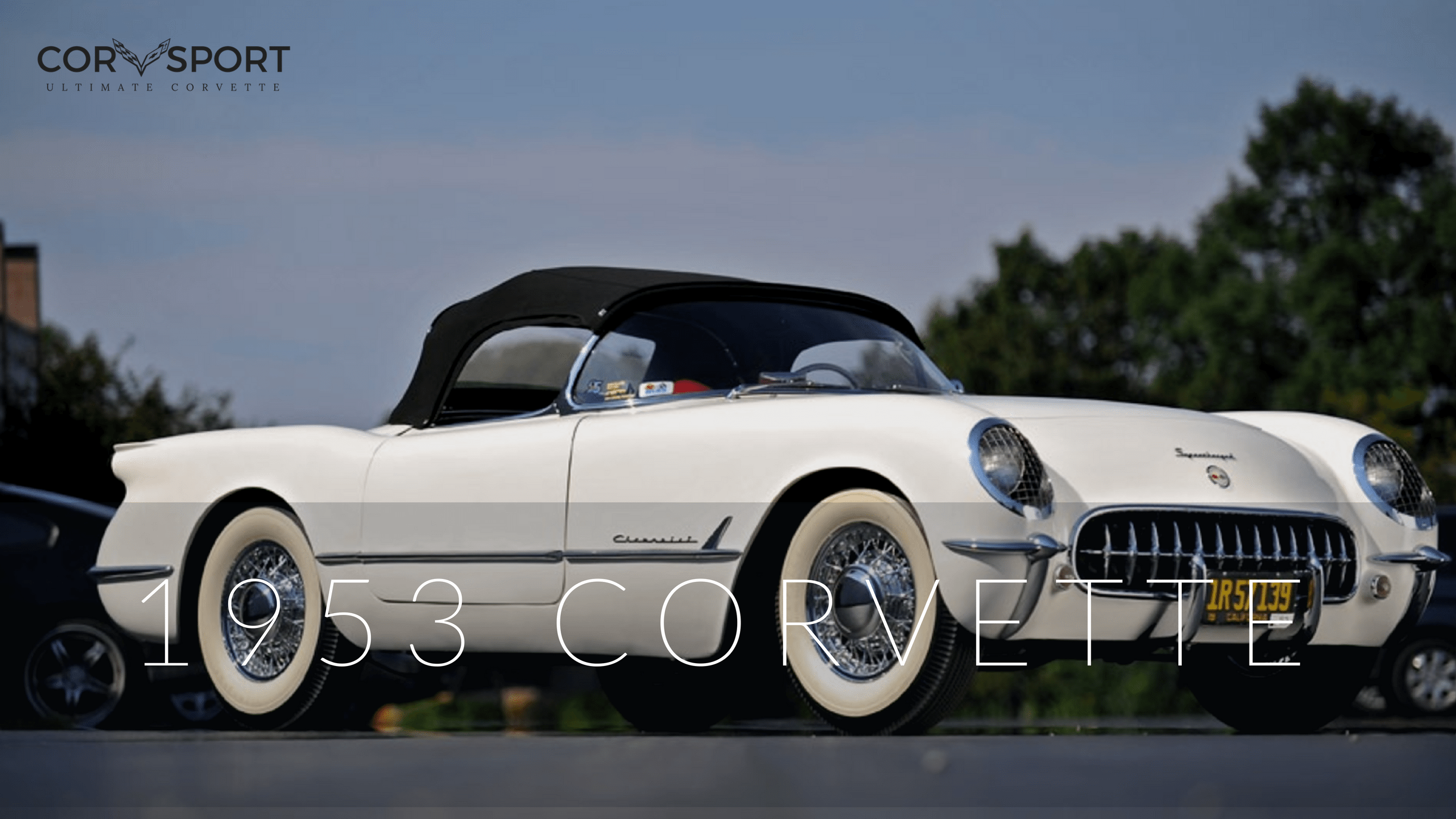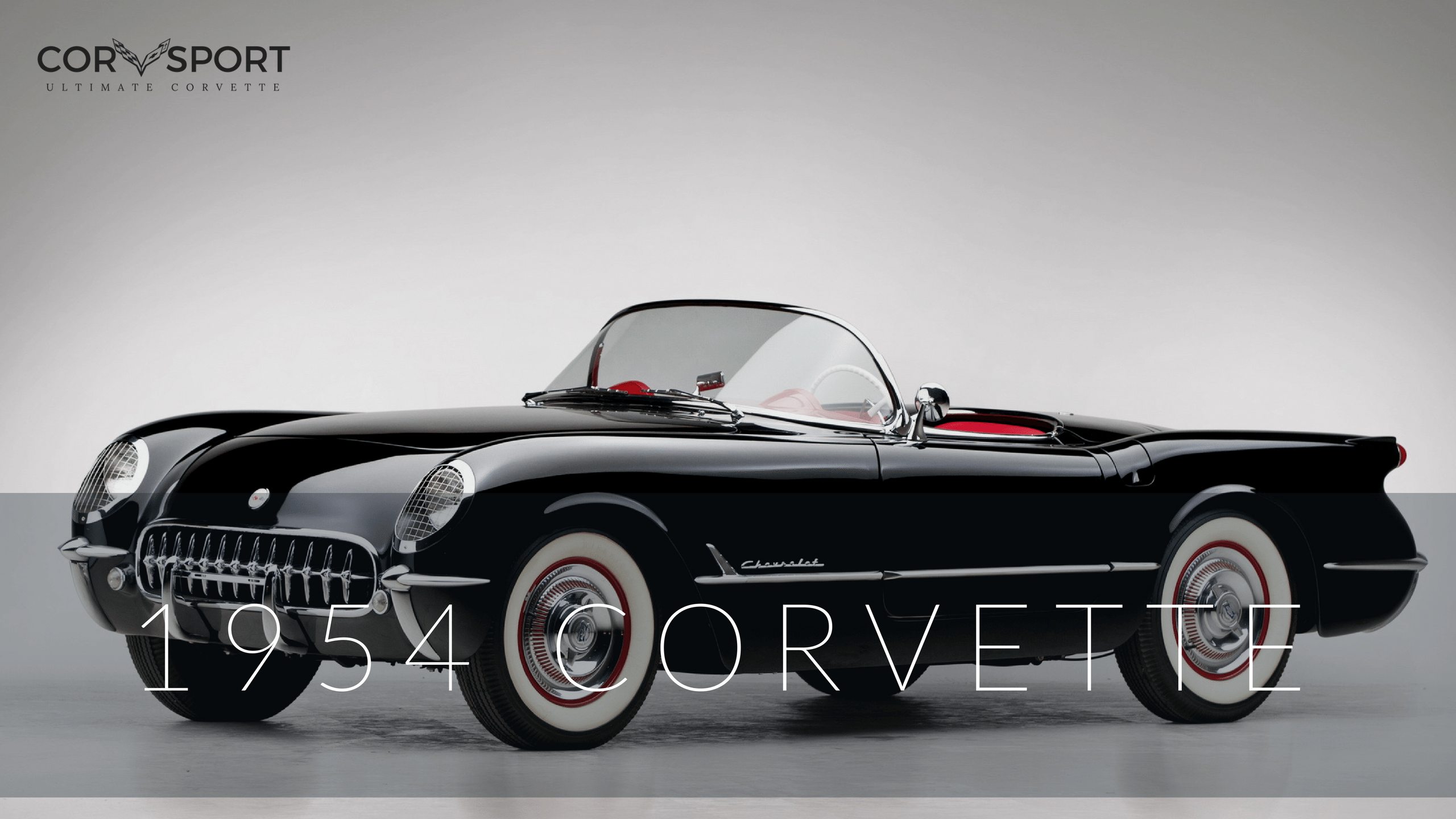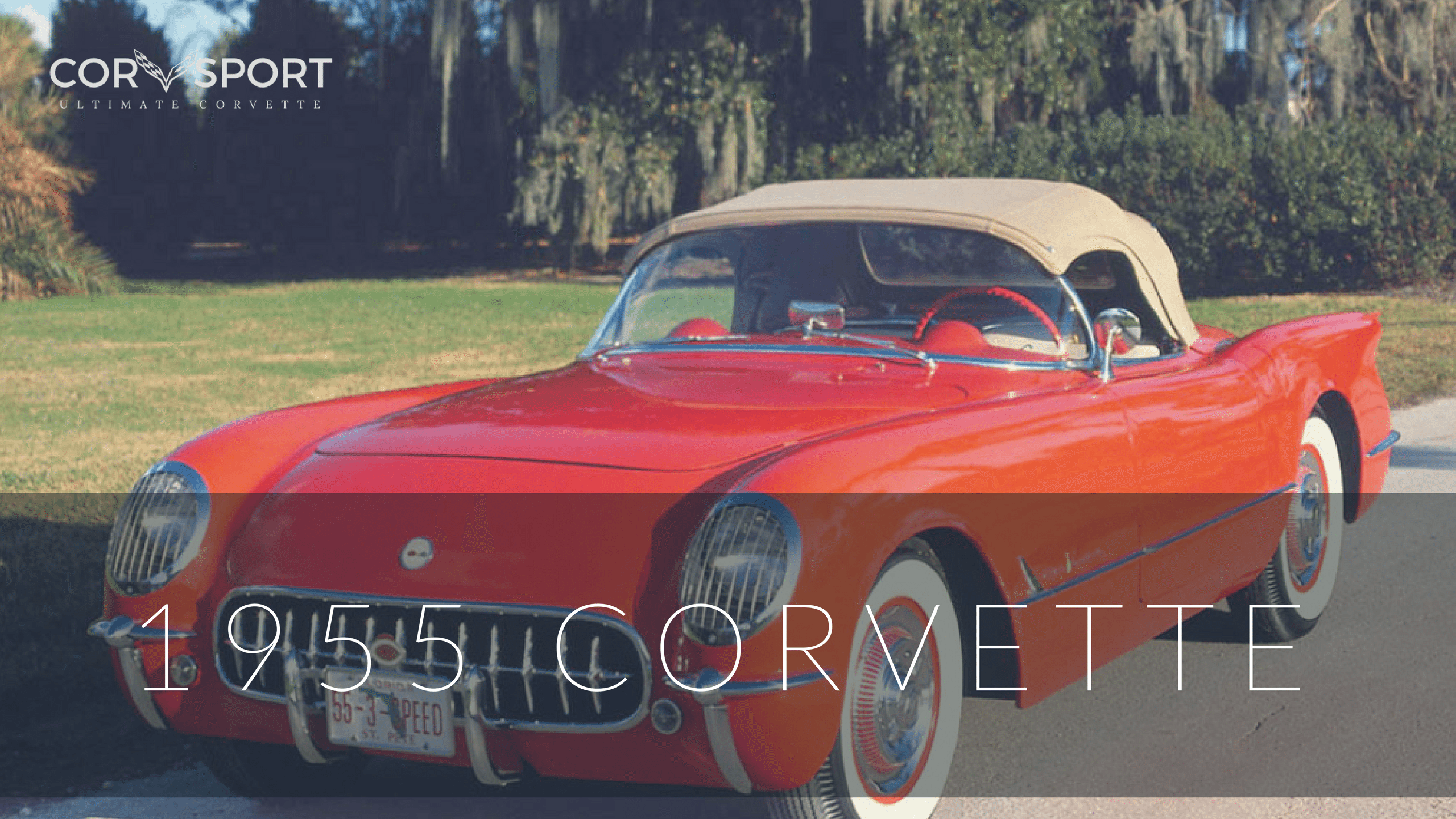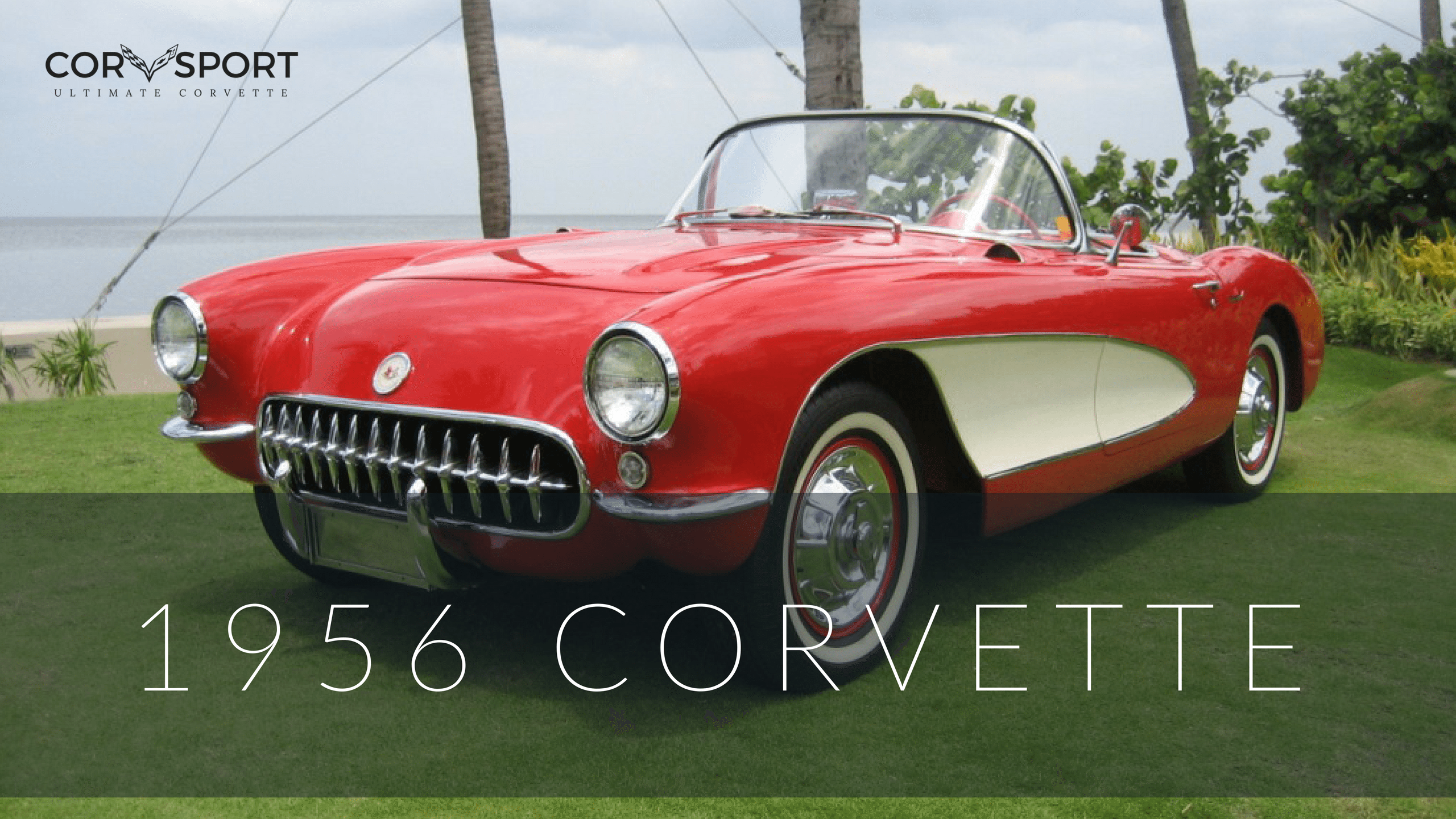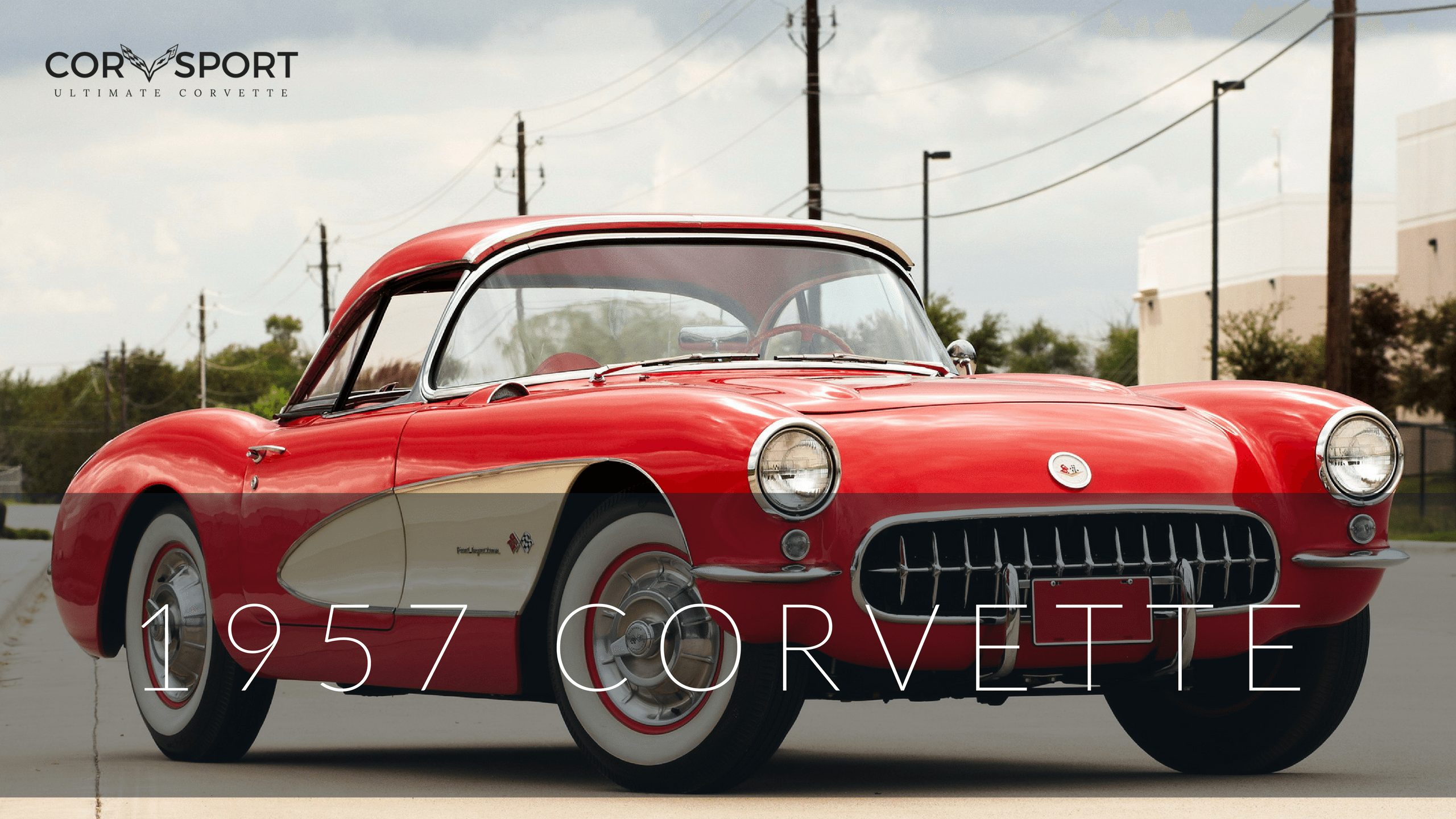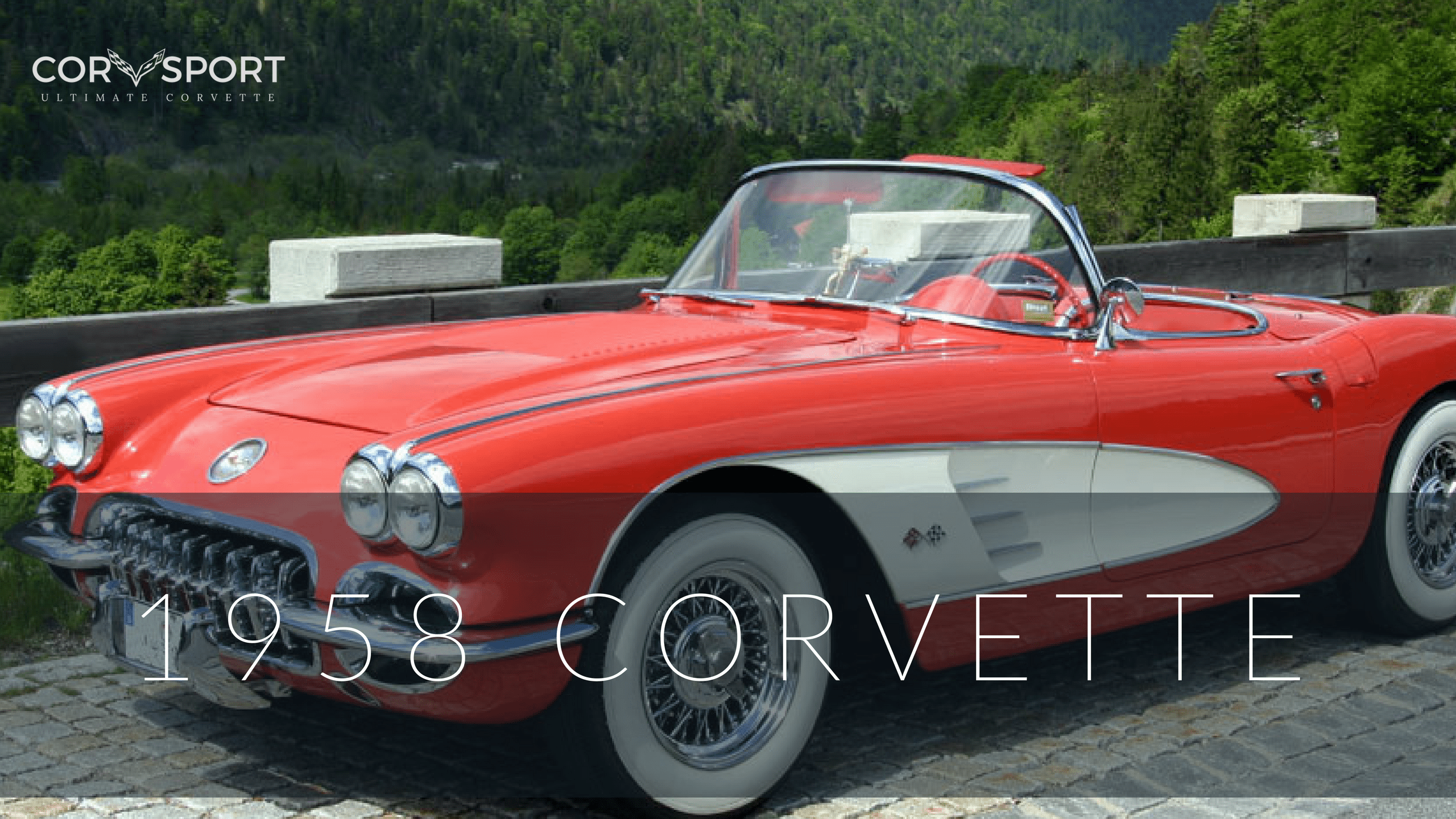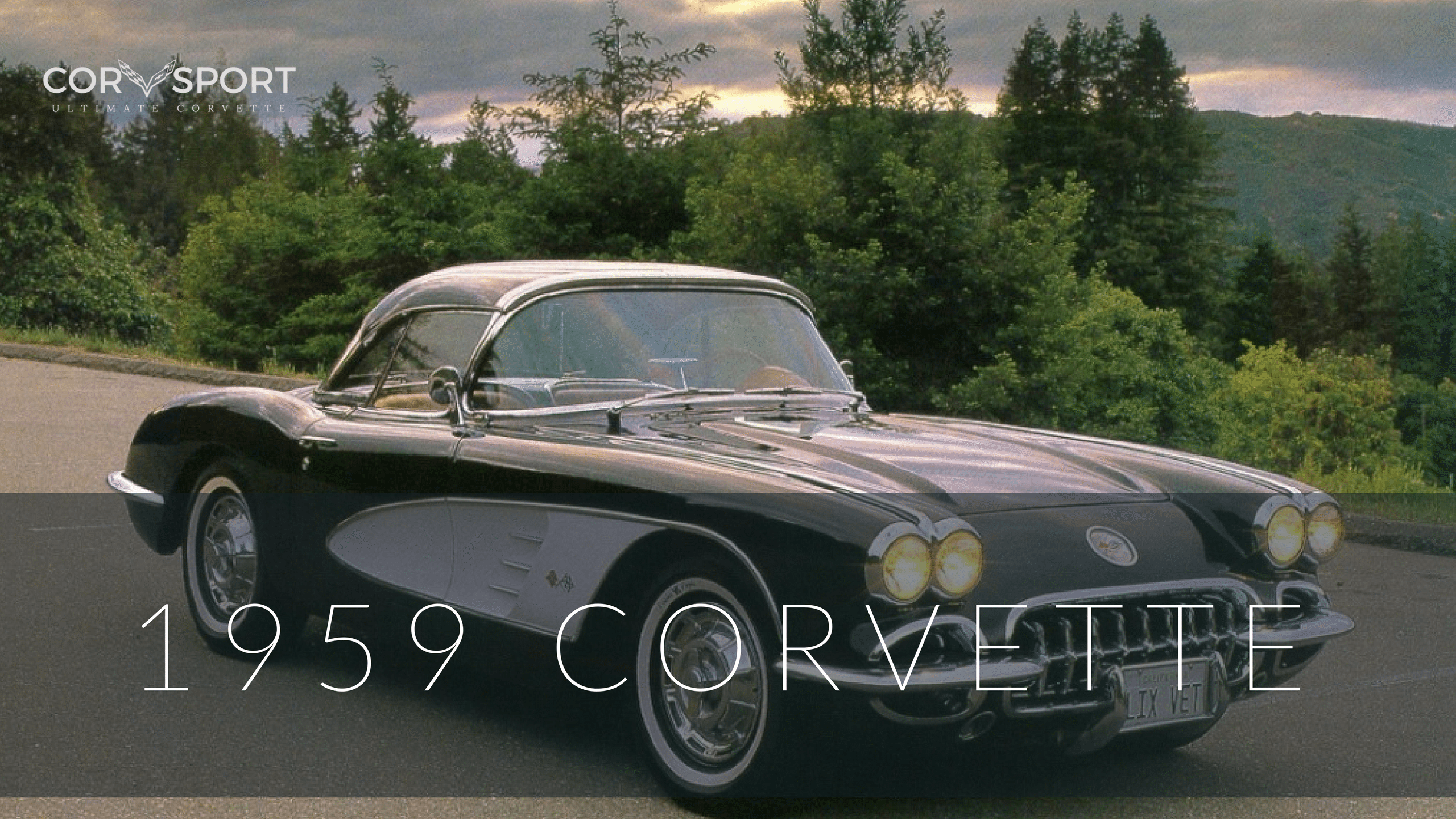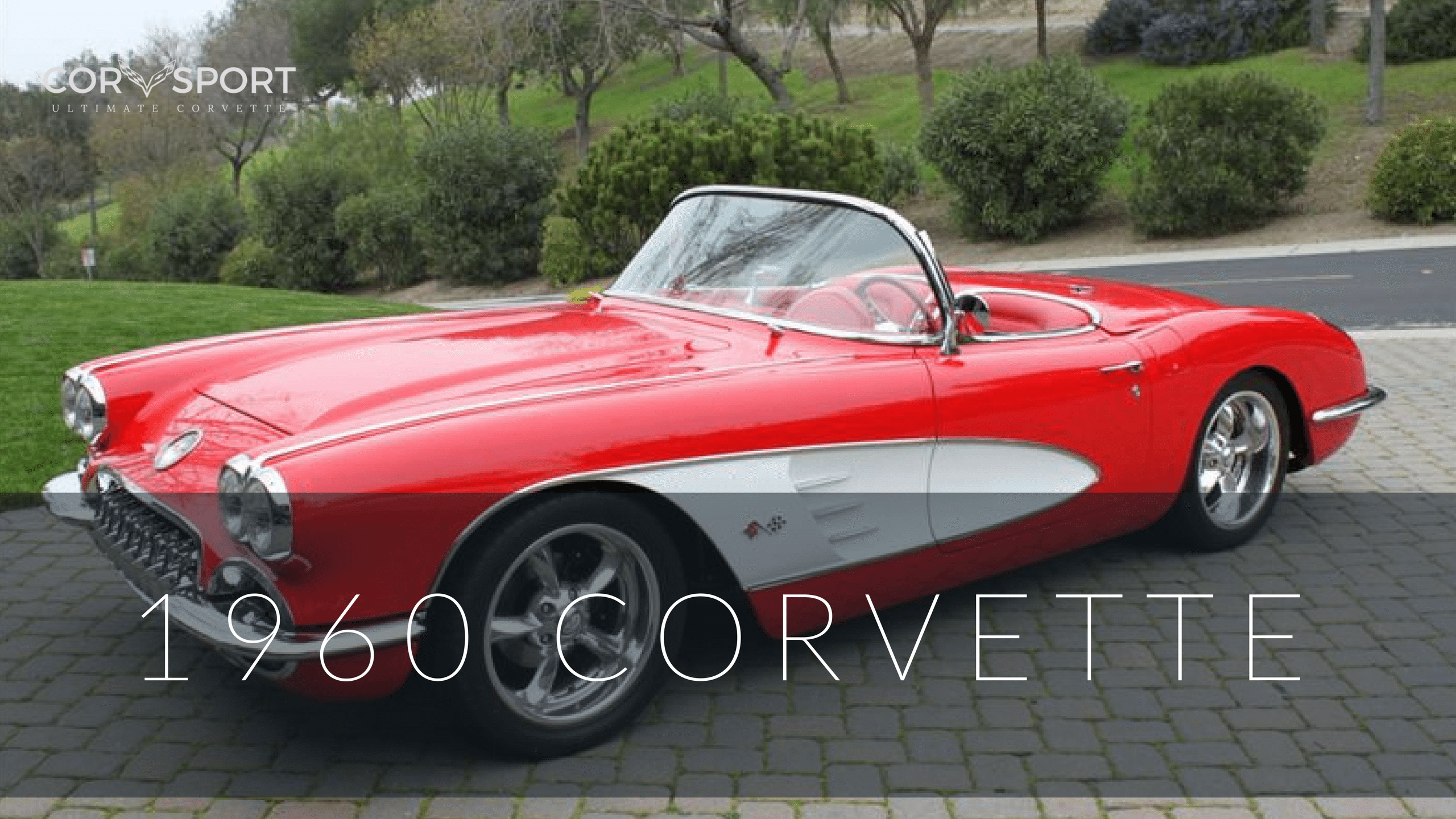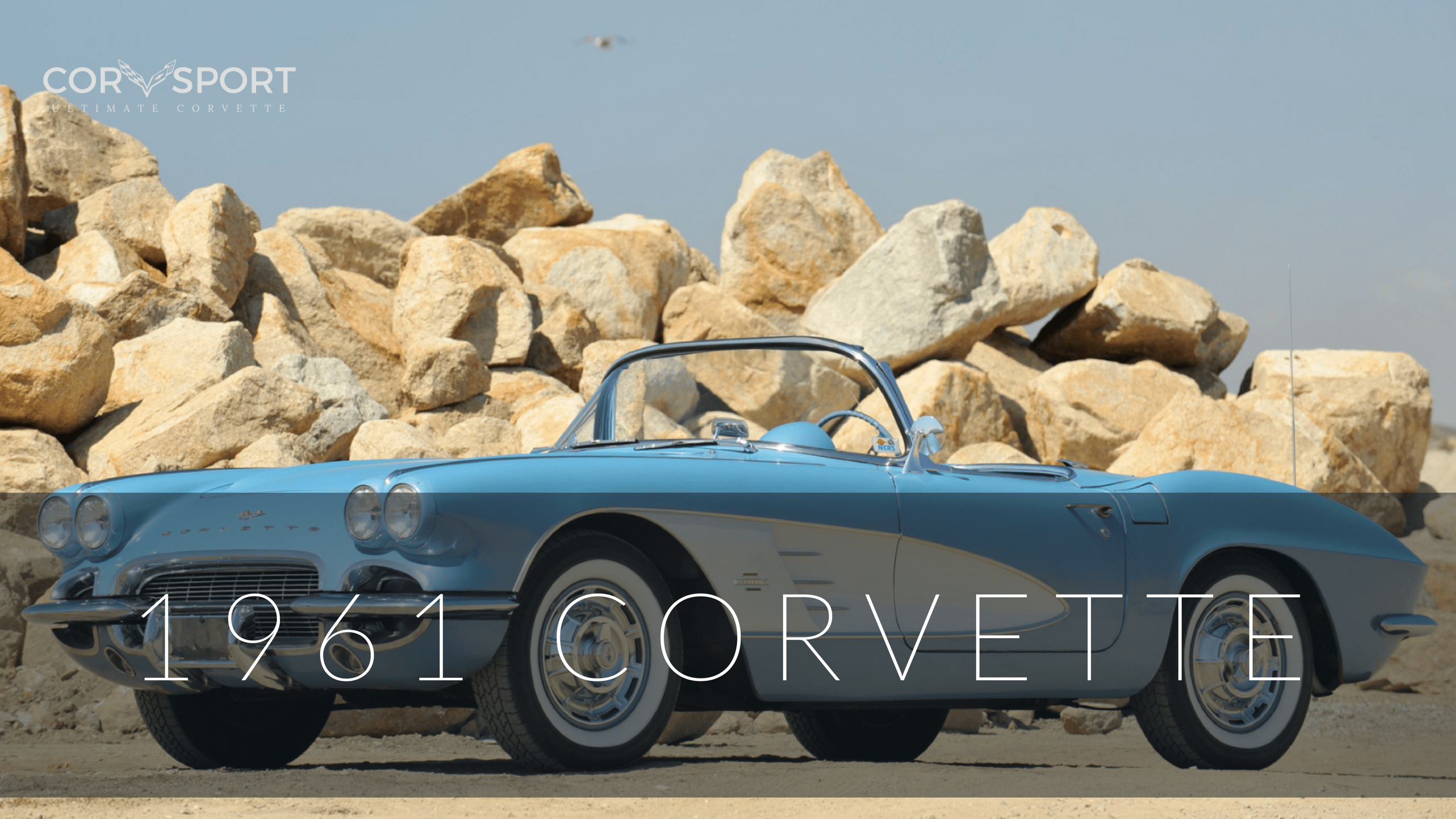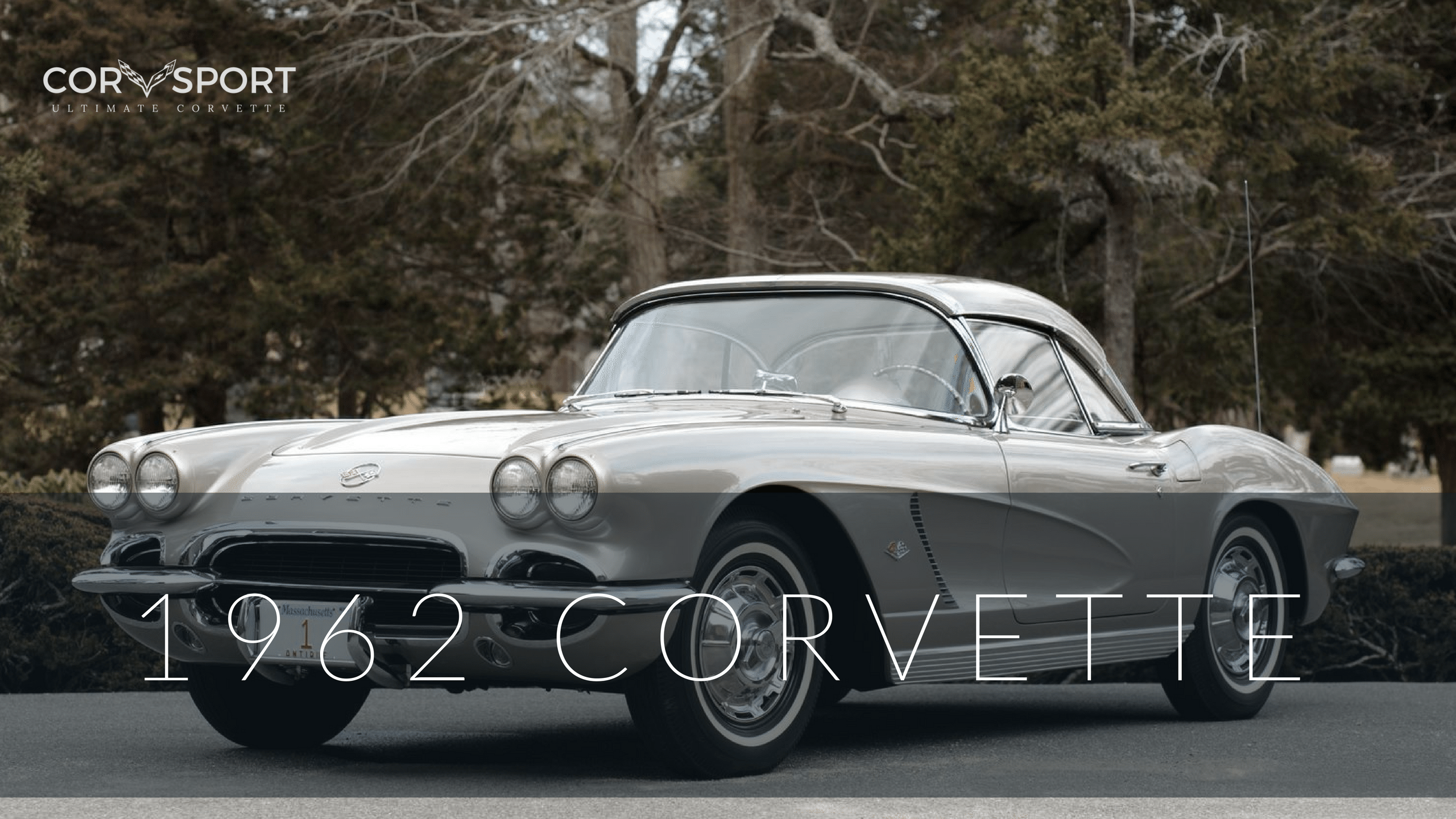 See Also